In this blog, we will see how to share Dynamics records through 'search' in Microsoft Teams. Earlier, Microsoft Dynamics 365 supported enhanced collaboration with Microsoft Teams, You may refer to the blog to know how the collaboration between Microsoft Teams and Dynamics 365 happens. You can also refer to another blog to know how to Share and Update Dynamics 365 CRM records with Microsoft Teams.
To continue with our topic of the day, the search displays the record name and the entity in the search result. If a user wants to see the record as well as the Entity to which it belongs and also a short preview of the record, the Advanced Search feature must be in use.
Let's have a look at how this feature makes your work easy and convenient.
After integrating your Microsoft Dynamics CRM with Microsoft Teams, you can see the recent records in Dynamics 365 panel, as shown in the below screen, click on the Actions option.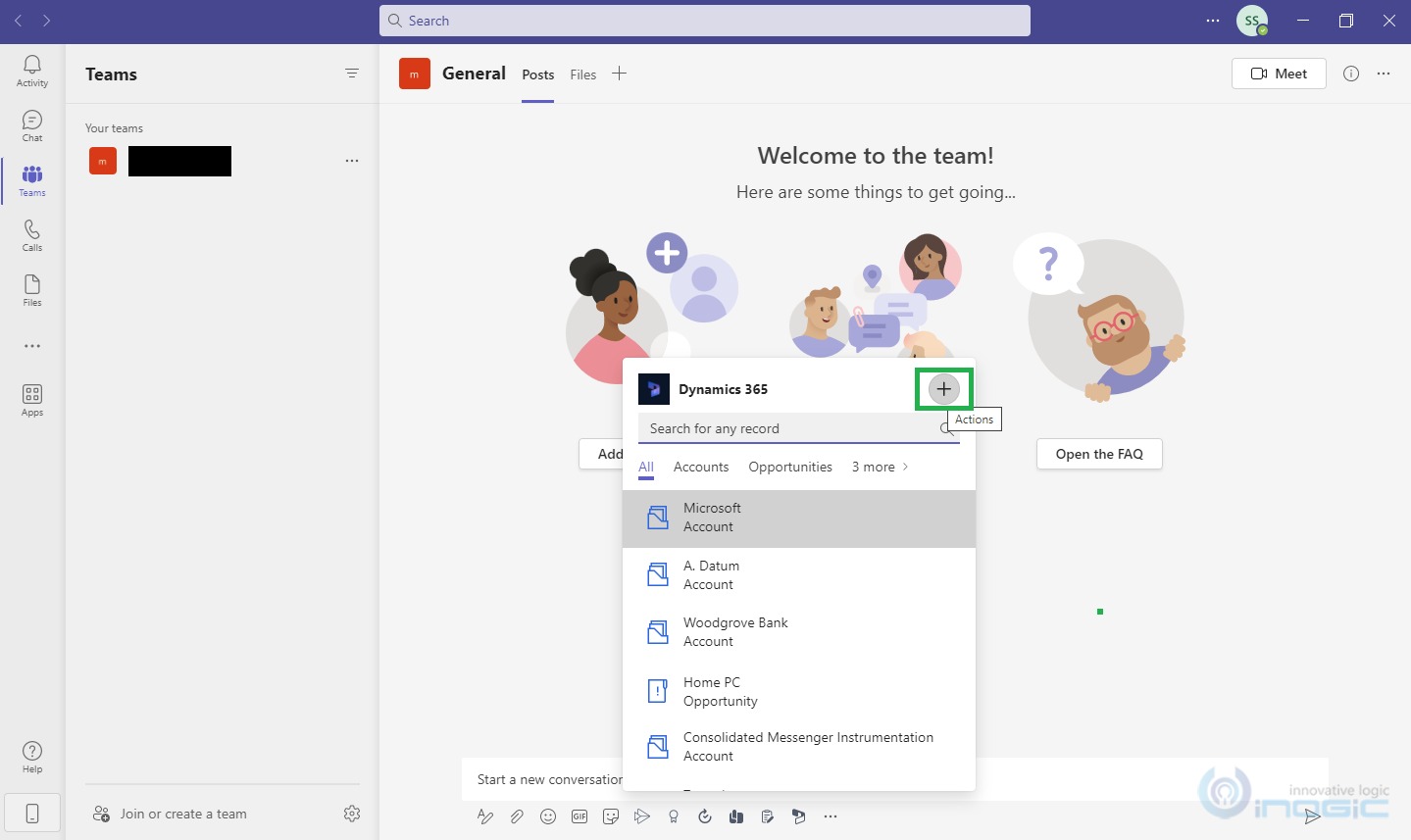 Here you will find the Advanced Search option.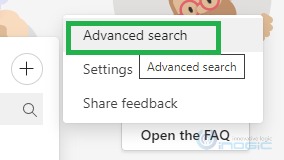 Once you click on the Advanced Search option, it will show you the Advanced Search panel. It will display the recently used record list along with the 'Search for a record to share', and Filter By options.
Users can search a record by its name and also filter the records as per the required entity.
Search for a record to share search box provides an auto-suggested list as per the entered initials in the box.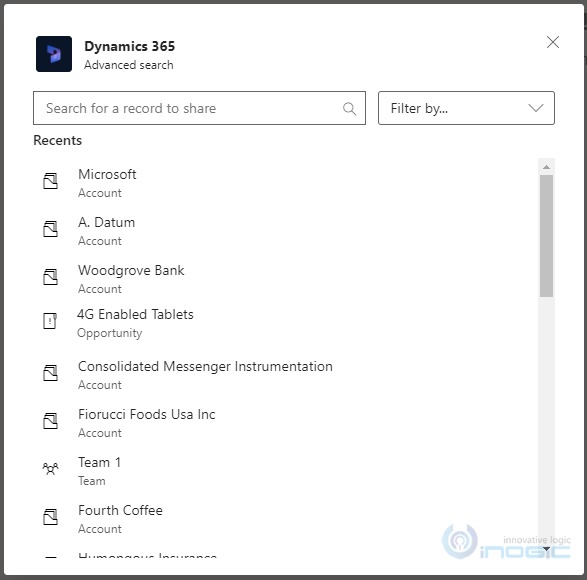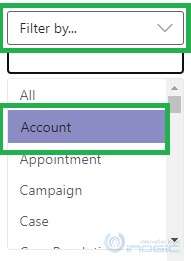 Clicking on the down arrow in front of the record name will give a preview of the record. Once the user selects the record from the list it will show the respective record in the Teams chat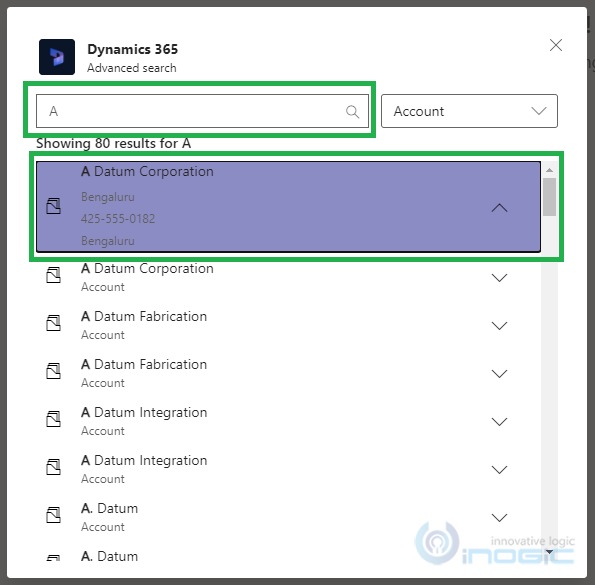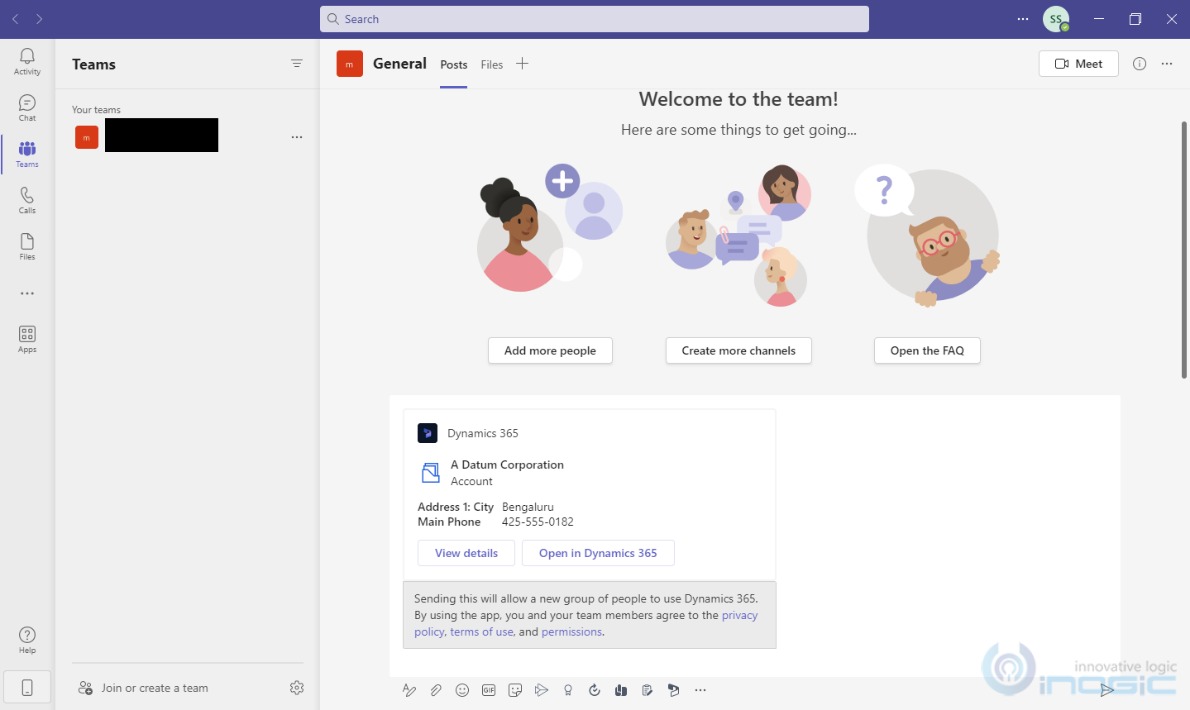 Conclusion
You can easily search the required record by using the advanced search in Microsoft Teams and share