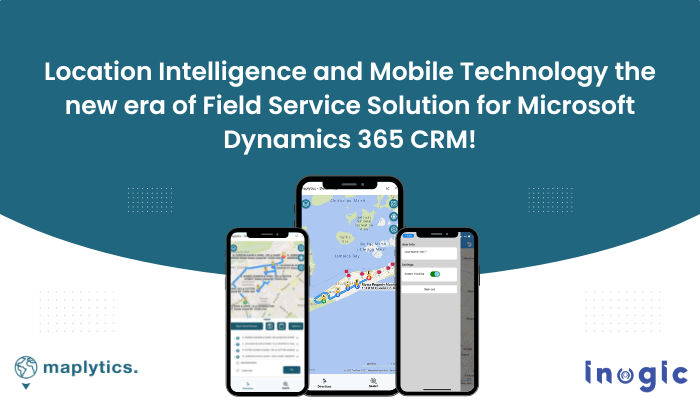 Running a successful business organization and strategizing a plan for its growth is a full-time mental, emotional, and physical job. Investing too much time in daily operations leaves less time for the actual strategizing of functionality. The day-to-day operations are extremely important for the smooth functioning of the business and performing them regularly is a must for the successful implementation of the business plans. Thus, to perform the operations optimally while saving time for other plans and tasks, adopting catalytic and automation activities is a must. This also aids the field staff in coving extra ground while maintaining a successful work-life balance.
Maplytics, the 5-star rated, popular, all-inclusive geo-mapping app of the Microsoft AppSource is one such inexpensive tool within Microsoft Dynamics 365 CRM that holds the ability to empower businesses to automate, hasten, optimize yet elevate everyday operations and make the lives of the employees simpler! The employees can use the tool on their mobiles, tablets, and laptops at any time and from anywhere thereby guiding the course of their daily functions.
This sounds intriguing to you?
You wanna learn more? Let's dive right in!
1. Optimized Appointment Planning
Maintaining an appointment schedule for the Clients to visit in a day sounds like awesome management, right? What if this schedule with all the details is available on mobile devices? Sunshine on a bright day, right? Well, with Maplytics available in the Dynamics 365 CRM Mobile App, this is now possible. The managers may set out schedules for the field reps to follow and the reps can view the same while being on the go on their mobiles, tablets, etc. The routes to follow to reach these appointment places are also available at the user's fingertips!
2. Reaching the Client's Location correctly
In the current traffic conditions, consistent roadblocks due to traffic, and never-ending construction and maintenance activities, reaching a specific location for a client appointment, on time, and without backtracking is next to impossible. The field reps lose out on a lot of time in maneuvering through those difficulties. However, we have a fix for this now! Maplytics used on the mobile app of Dynamics 365 CRM empowers the users with end-to-end navigation directions to the required destination. The path recommended for travel is traffic free, toll-free, avoids highways, bridges, etc., and is optimized in terms of distance travelled and time of travel! Doesn't this sound like a great help and makes you feel stress-free while traveling?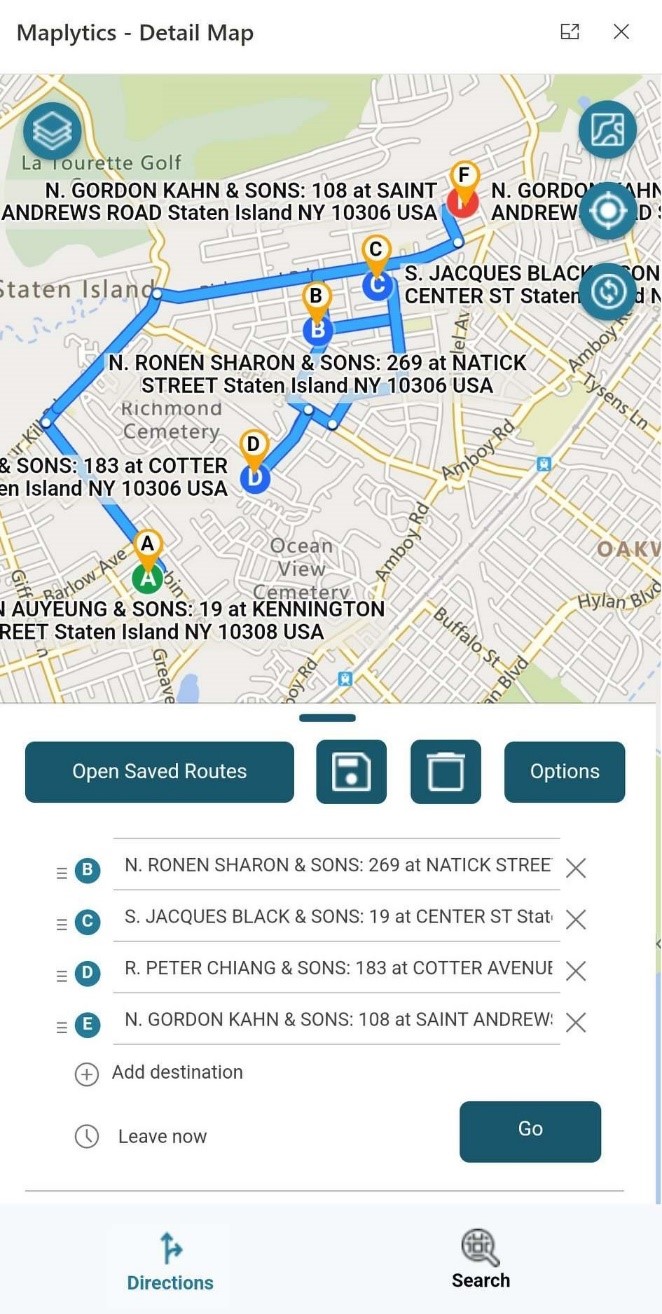 3. Online check-in into the meeting
My grandfather often reminisces how he had to travel back to his office after an important meeting with clients or government officials daily, report the points discussed at the meetings, write down important requirements mentioned and then travel again to the next meeting location before following the same process all over again. This meant he could attend at max 3 meetings in a day. This has been drastically challenged with Maplytics available in the Dynamics 365 CRM Mobile App! The users now can directly reach the meeting venue and check into the meeting from there using the app, and also type/ attached details of the important points discussed, extra set of information, any file attachments, etc. while being on the way to the next meeting. So, accommodating, right? It allows more meetings to be attended in a day/ week!
4. Finding a Client on the go
Often the field reps are on their way to a meeting and reach there early. Sometimes, the meeting also gets cancelled when they are about to reach the venue. In such situations, instead of wasting extra time surprisingly at hand, the traveling reps can search for the clients that fall on their travel route with Maplytics on mobile and arrange an ad hoc appointment with the available ones.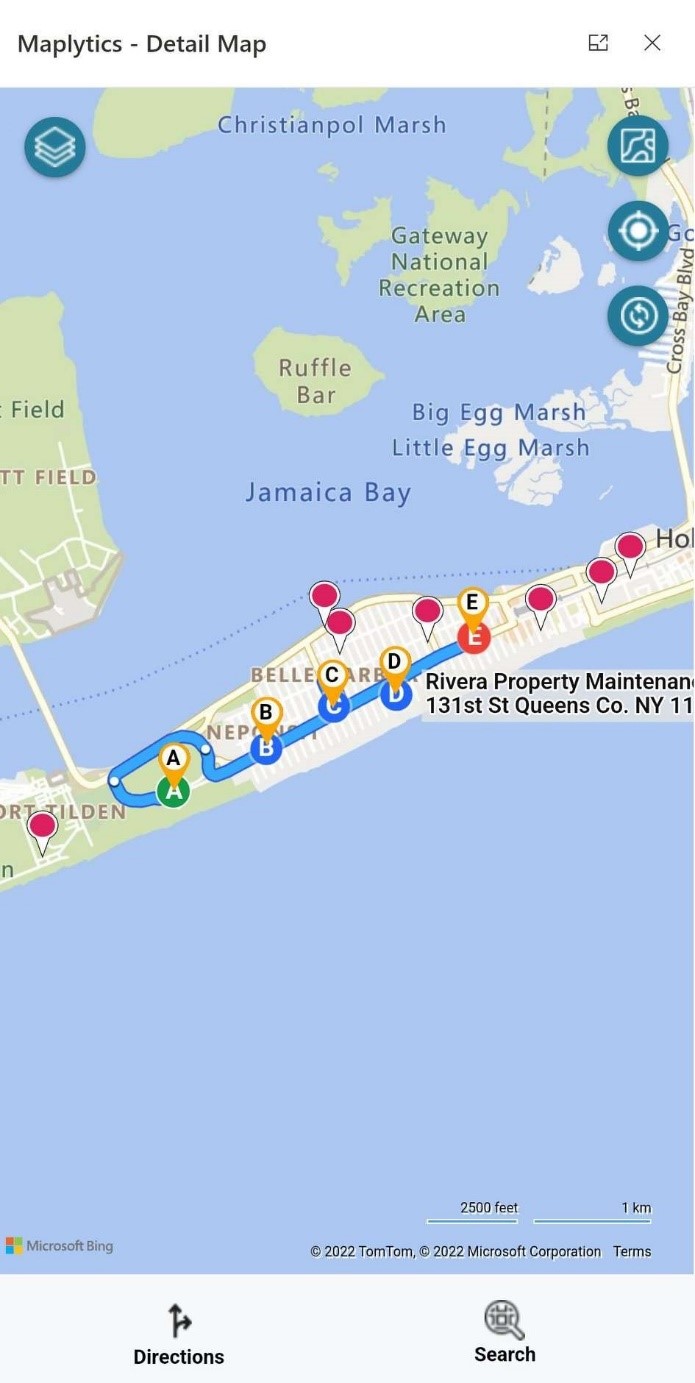 5. Searching for a Client in the nearby area
Last week, I heard a University friend of mine complaining about reaching a client location only to find the client had cancelled the meeting due to a medical emergency. He just felt helpless having lost 4 hours on the travel. Had only his organization used Maplytics and enabled its usage for him on the mobile, my friend could have searched for other clients around him at a specific radius or travel time and scheduled an ad hoc meeting with them. This would have not only covered a client but also utilized his travel.
6. Addressing Client needs in a comfortable language
For global businesses, especially, the reps in charge from around the world may be extremely skilled but not very proficient in the English language. The availability of Maplytics in 11 global languages such as German, English, French, Spanish, Portuguese, Turkish, Hungarian, Dutch, Polish, and Russian makes them feel empowered, well-connected, and ready for the job!
7. Constant connectivity while being on the go
When enabled from their cell phones, the on-the-go field reps can be traced across their schedules using the Real-Time Tracking feature of Maplytics. Immediate help can be sent in case of emergencies or impromptu requests. The traced travel paths can also be recorded and saved for future use. Once off duty, the field reps can disable the tracking from their cell phones.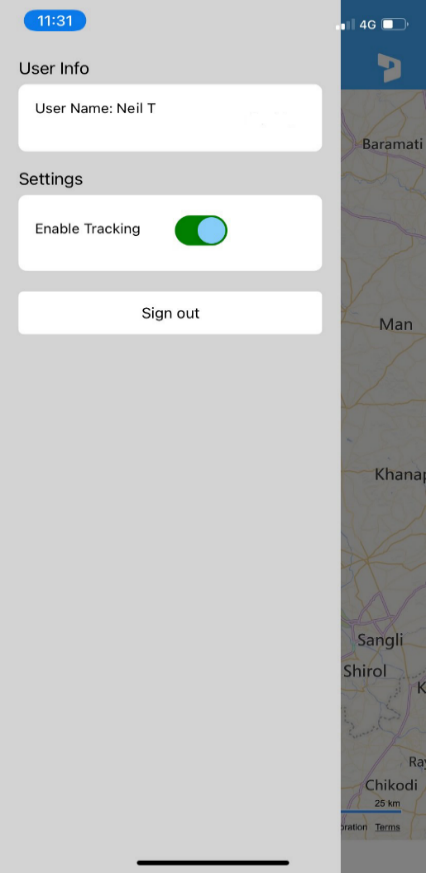 The evolution of mobile devices combined with the power of location intelligence and geo-analytics has genuinely made Field Sales and Field Service Management top-notch!
There is a lot to explore about the outstanding unique features of Maplytics and a good trial will help in realizing it! You can write to us at crm@inogic.com  for your mapping queries, a free trial of 15 days, or a personalized demo within Microsoft Dynamics 365 CRM / Dataverse.
To learn more about Maplytics, its applications across industries, and another multitude of features, do visit our Website or the Microsoft AppSource. For further details, you can hop on to our Blogs, Client Testimonials, and Video Library.
Until then,
Happy Mapping