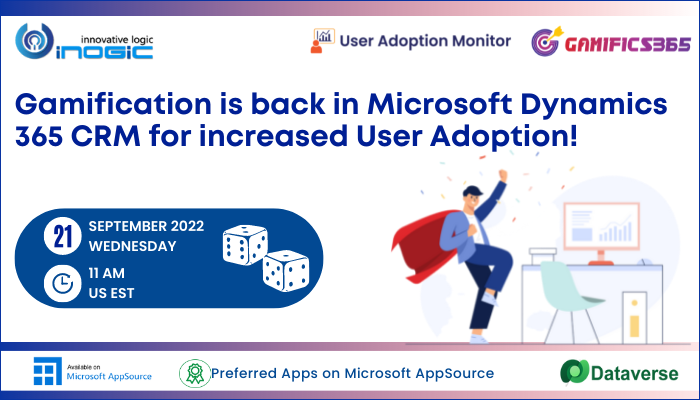 Microsoft Dynamics 365 CRM, one of the leading CRMs in the industry, has been releasing new updates every now and then to make the life of CRM users easier. From adding automation updates to making it more and more user-friendly, it is leaving no stone unturned to attract more users.
But digital adoption has been a challenge for many organizations. And CRM is an important part of the digital adoption strategy, so every organization would want their employees to adapt to CRM in the best possible way.
So how can you help your organization adopt a better strategy? Let us first see how the employees using Microsoft Dynamics 365 CRM, when facing any difficulty with their CRM, get help!
Get the help of google search or docs.
Going through Manuals and reference documents one by one is a very time-consuming process
Getting the help of the trainer or a colleague or even the manager to resolve their query which again consumes the time of both the resources
Although effective in their own way, you need something that can help you not only understand how your users are using CRM but also encourage and motivate them to do better.
Inogic, with its combination of user adoption apps – User Adoption Monitor and Gamifics365, is what you need. Your team is new to CRM? Get user adoption monitor integrated within your Dynamics 365 CRM and track how they are using the CRM.
Already have been using CRM for a while now and want to motivate your employees to use it extensively? Introduce Gamification within Dynamics 365 CRM with Gamifics365 and make your employee's work life fun.
Join our combined webinar and learn how you can
'Up your Organization's CRM Adoption Game' with these Microsoft Preferred apps!
21 Sep 2022 | 11AM US EST
Check out our short demo videos to see what User Adoption Monitor and Gamifics365 have in store for you before the webinar!
Did you love it already? Talk to us at crm@inogic.com and we will help you set it up for your organization.
Ps: Our favorite Community Summit is back trending with #MySummitNA – Eagerly awaiting to meet our CRM friends in person. Inogic will be at Booth #1334 at the Summit, Gaylord Palms, Orlando, FL from 10th to 13th October 2022. Do block your calendars for 12.15 pm on Oct 12th for our Partner Solution Showcase session Maps for CRM – Maplytics by our CEO at Room Coastal 7 – Convention Center, Level 2. Register now using our Promo Code INOGIC10, and avail of 10% off on your registration! 
See you at the Webinar – sign up now!