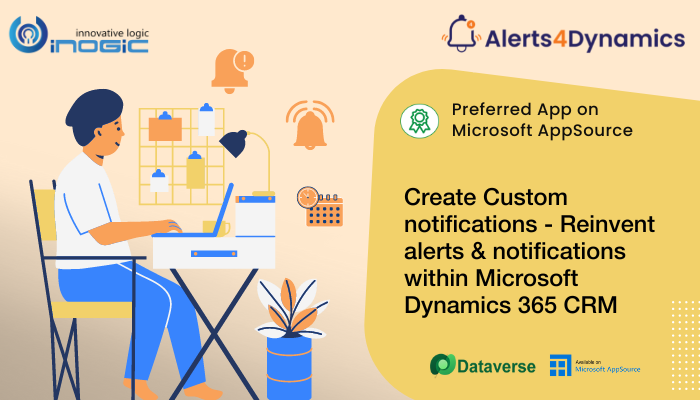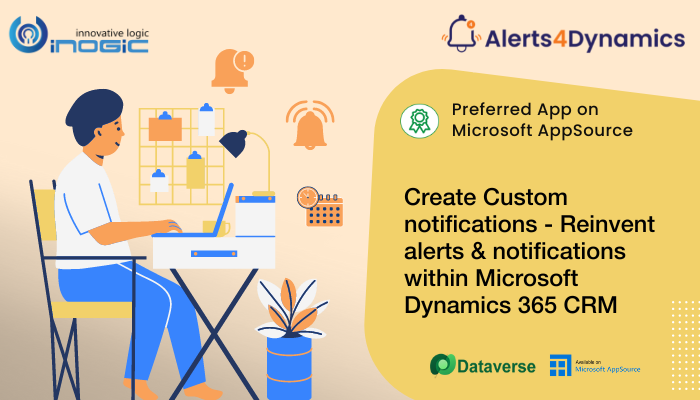 Can you imagine a day without alerts and notifications? It's simply not possible because setting alerts or reminders have become a part and parcel of both our personal and professional lives. There are many hi-tech apps to help keep updated in your professional lives. And Alerts4Dynamics is one such popular alert management app for Dynamics 365 CRM.
A Microsoft Preferred App, Alerts4Dynamics helps you to notify your target audience right within Dynamics 365 CRM.
How? Let's find out from the below example.
Suppose James is a Sales Manager at Sunshine Corp which deals in solar panels. He wants to be notified immediately whenever an opportunity is won by his sales team. But since his sales team is placed at two separate offices, most of the time there is a delay in the relay of information. This has caused some major supply issues when too many orders were placed and there was a shortfall in stocks. To avoid such blunders in the future, he wanted to be notified immediately about all the sales orders placed by his sales team. And this is where he can use Alerts4Dynamics effectively.
With Alerts4Dynamics, he can create a workflow for Event-based alerts which will be triggered on the occurrence of an event. And here the event is winning an opportunity. So, whenever the status of any record in the Opportunity entity is changed to 'won', the workflow will be triggered and a notification will be automatically sent to him through pop-ups, form notifications, or emails.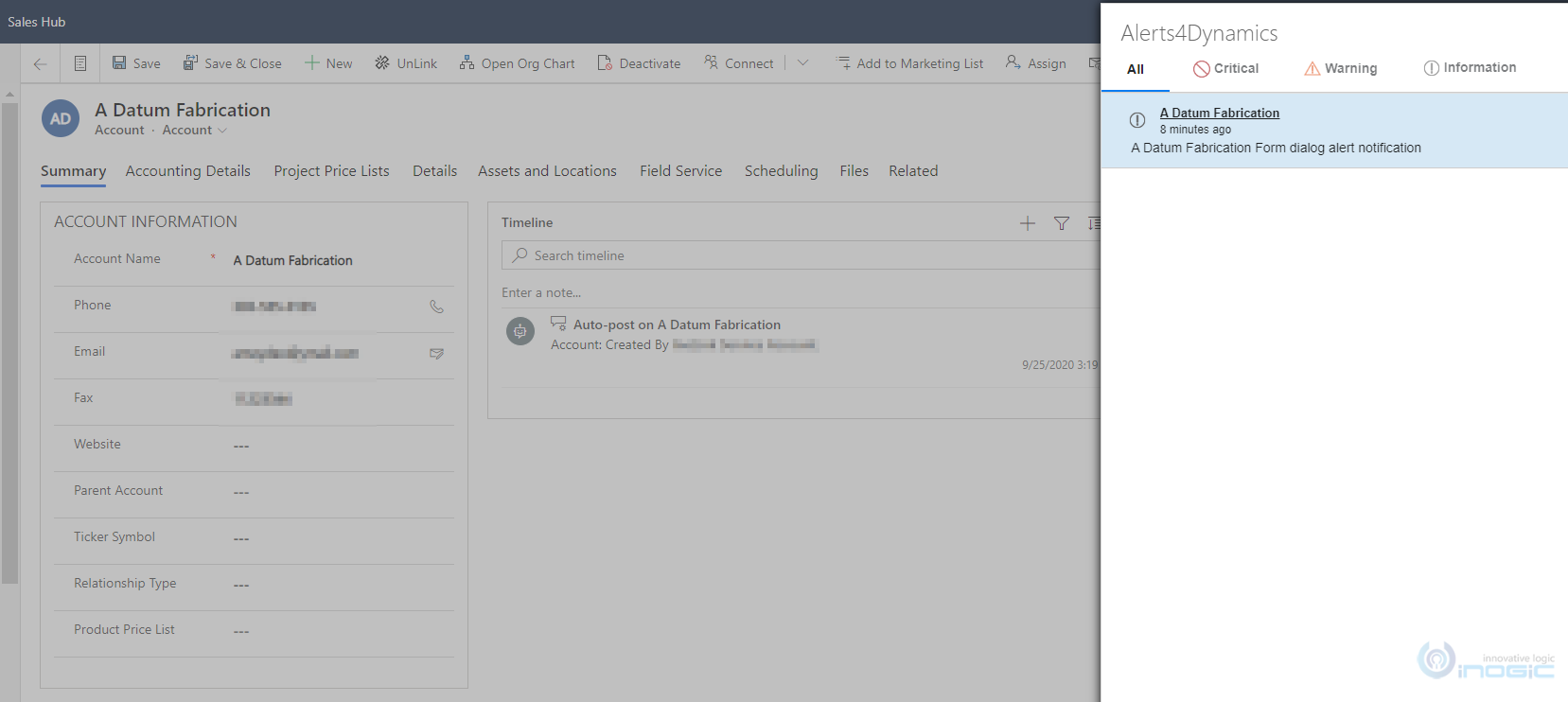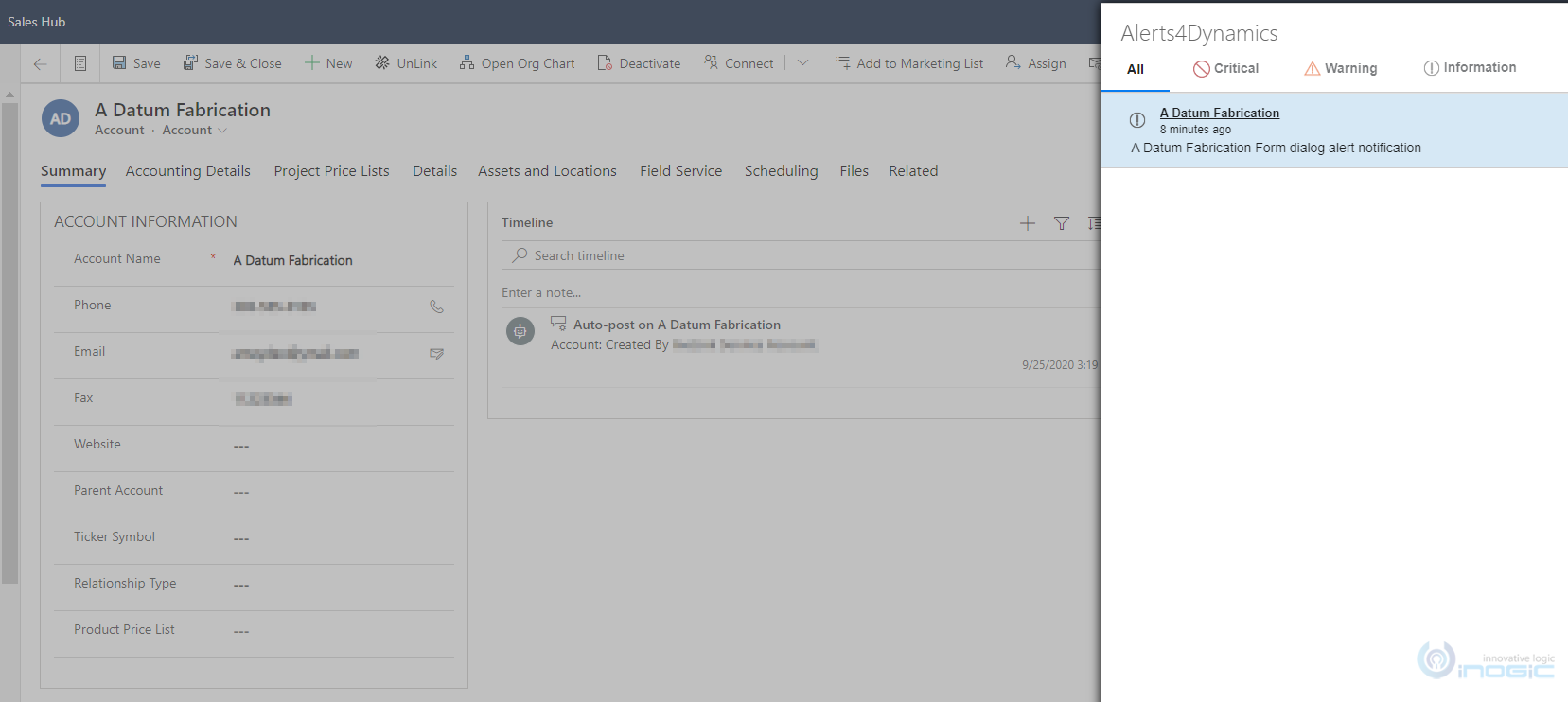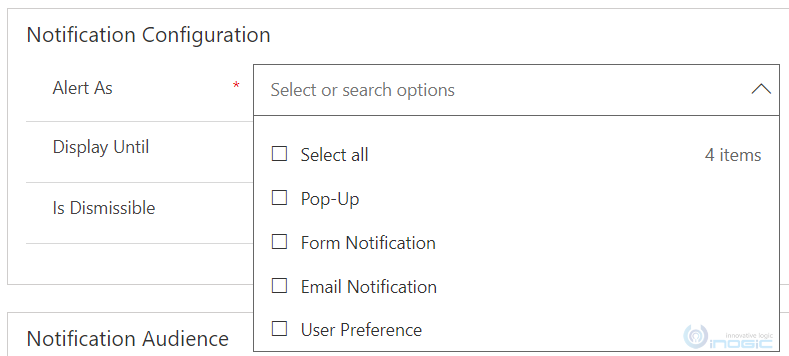 Now, James can rest assured as he will be immediately notified about all the sales orders placed by his team.
But this is just the tip of what Alerts4Dynamics can do for you.
Further, you can also create customized record-based and rule-based alerts for specific target audiences in Dynamics 365 CRM. There are many more such amazing features that make creating and managing alerts in Dynamics 365 CRM a cakewalk.
To know more about this wonderful notification app by downloading it from our website or Microsoft AppSource for a free trial period of 15 days.
Also, check out these videos to know what Alerts4Dynamics has in store for you!
For further information on alert management in Dynamics 365 CRM, feel free to mail us at crm@inogic.com
Adios!