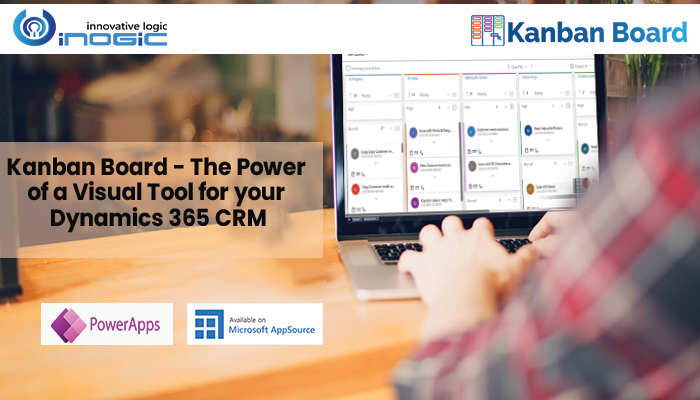 Data visualization is not a new concept. Since centuries we have used visuals – pictures, paintings, pictograms and symbols – to transfer knowledge and information. So, it's natural to use visualization tools to interpret and analyze trillions of data generated every day. Today, companies across the world are taking advantage of these tools to sort through massive amounts of data and make it presentable to everyone who has vested interest in the business. The same applies for CRM data.
And Kanban Board is one such visualization app exclusively made for Dynamics 365 CRM users that will make CRM data more visually appealing and comprehensible. A preferred app on Microsoft AppSource, Kanban Board is a productivity app that gives CRM users an organized card-based view of Entity records in home grid.
With Kanban Board, you can –
Visualize CRM Views in Kanban View
Breaking away from the same old grid view, now you can visualize any Dynamics 365 CRM View as lanes and rows just like in a physical Kanban Board. The lanes and rows in the Kanban Board can be easily categorized as per the field values. You can also organize and categorize records of a given entity in Kanban view as per the Business Process Flow defined for that entity. This proves beneficial for tracking the progress of ongoing business projects.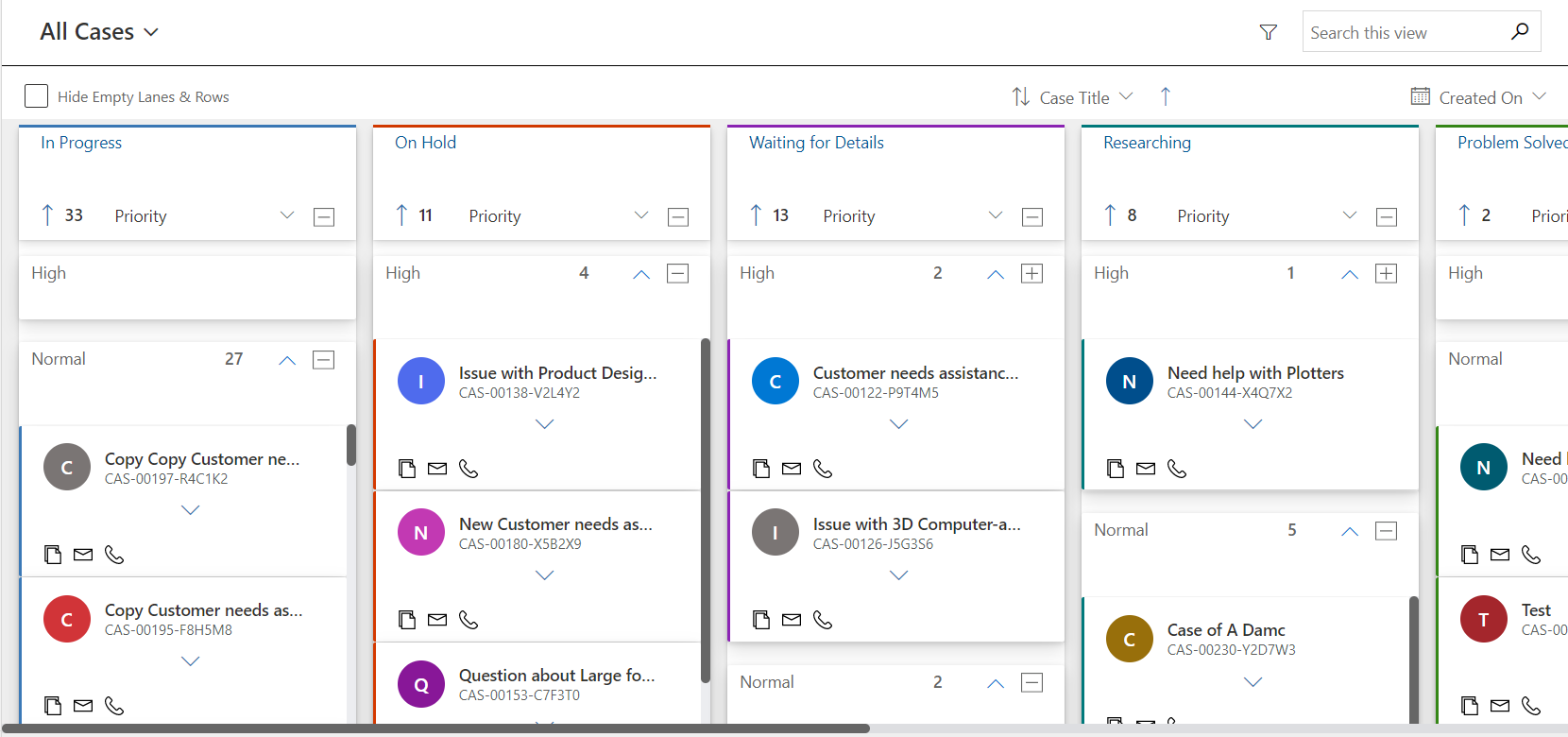 Analyze CRM Data Easily
Analyzing data will become much easier with Kanban Board. Sorting records at global level, filtering data, searching specific records, viewing aggregate values of records in lane or row headers are some of the interesting features of Kanban Board that enables to quickly and swiftly analyze data.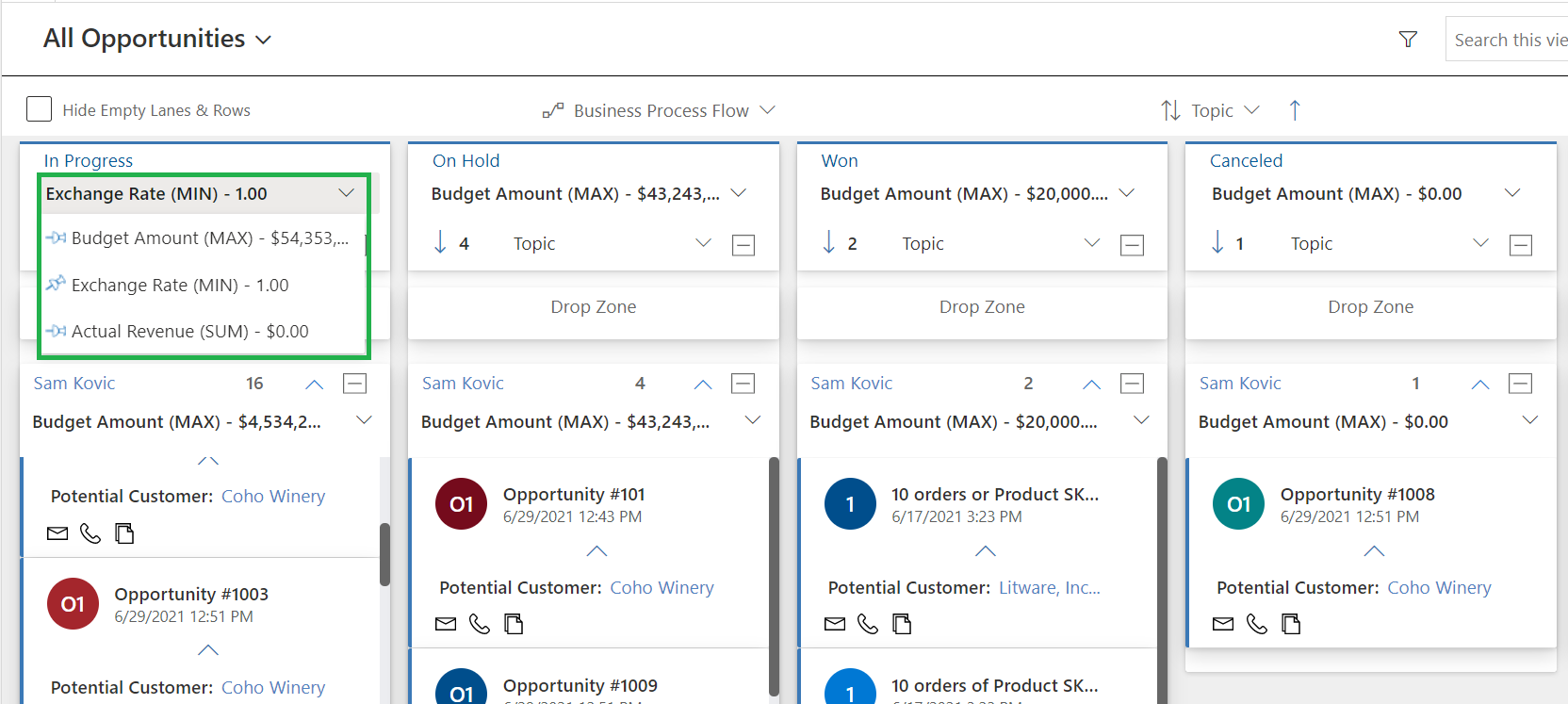 Perform multiple functions with ease
Kanban Board comes with simple and effective features such as drag & drop ability to move cards (records) from one lane to another, creating quick activity records, etc. It works in context of the native Dynamics 365 CRM environment & responds to all native ribbon actions as well as the quick search available for traditional views.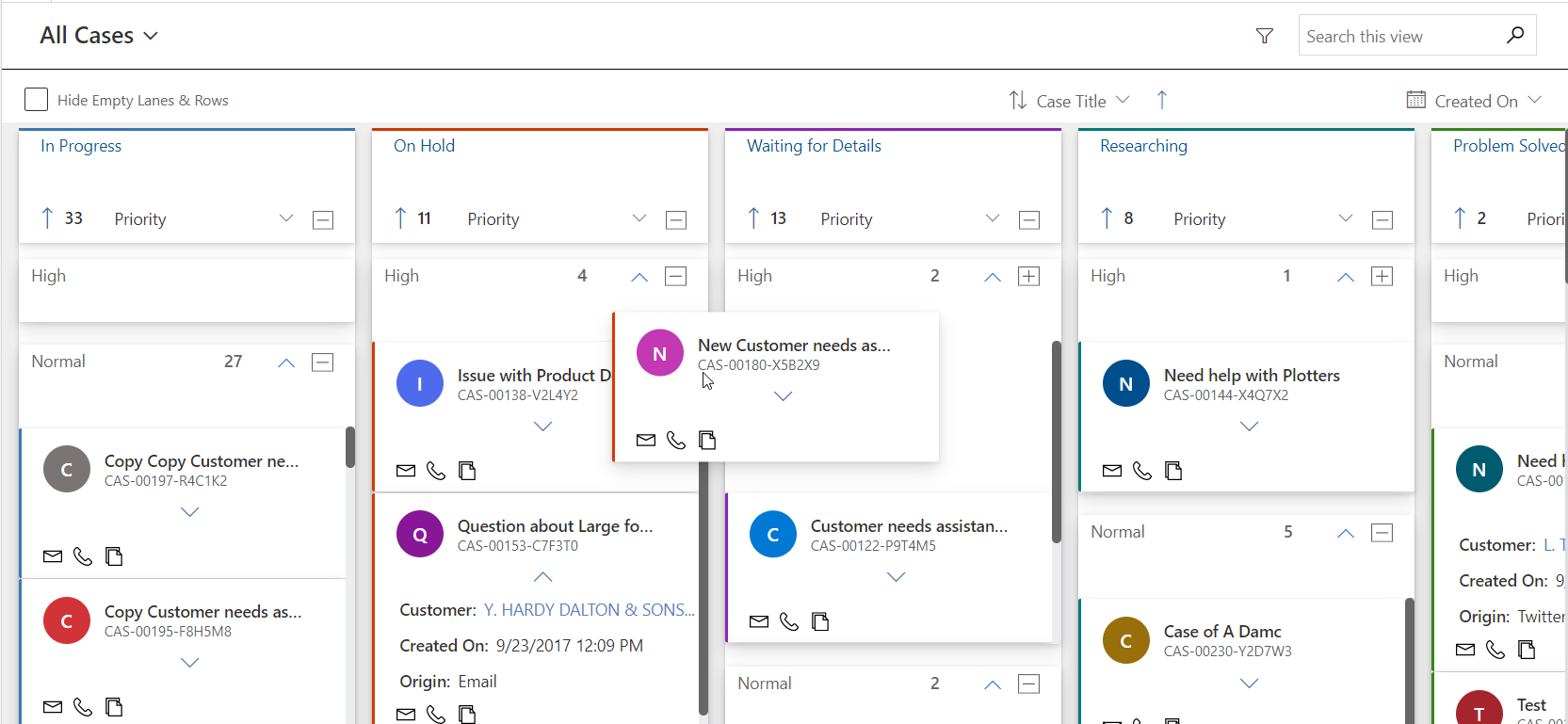 Configure across Devices
Kanban Board can be configured for Web, Mobiles and Tablets for unified experience. It is quite easy to switch devices from desktop or laptops to tablets or mobiles. This eliminates the mobility issues that causes hindrance to work while switching from one device to another.
Visualizing data has become the need of the day. You cannot imagine meetings without any form of visual context. Having an effective data visualization tool integrated to your system will enhance your productivity by leaps and bounds.
So, grab this opportunity to download Kanban Board from our website or Microsoft AppSource and explore these amazing features for a free trial period of 15 days.
Also, check out our other popular visualization app – Map My Relationships – which provides mind map view of Dynamics 365 CRM data.
For more information related to data visualization in CRM, mail us at crm@inogic.com