Introduction:
There are various options provided for Field service settings.  This field service settings allows system administrators to set default settings for work orders, bookings, schedule board, agreements, and much more.
The latest Field Service upgrades (version) introduced this feature independently for Field Service by configuring the settings from "Field Service Setting" area.
This blog will guide you through the steps to enable or disable the 'Generate Actuals' for field service entities.
Actuals for entities shows the amount of work that has been completed on entities like Agreements, Work Orders and Accounts.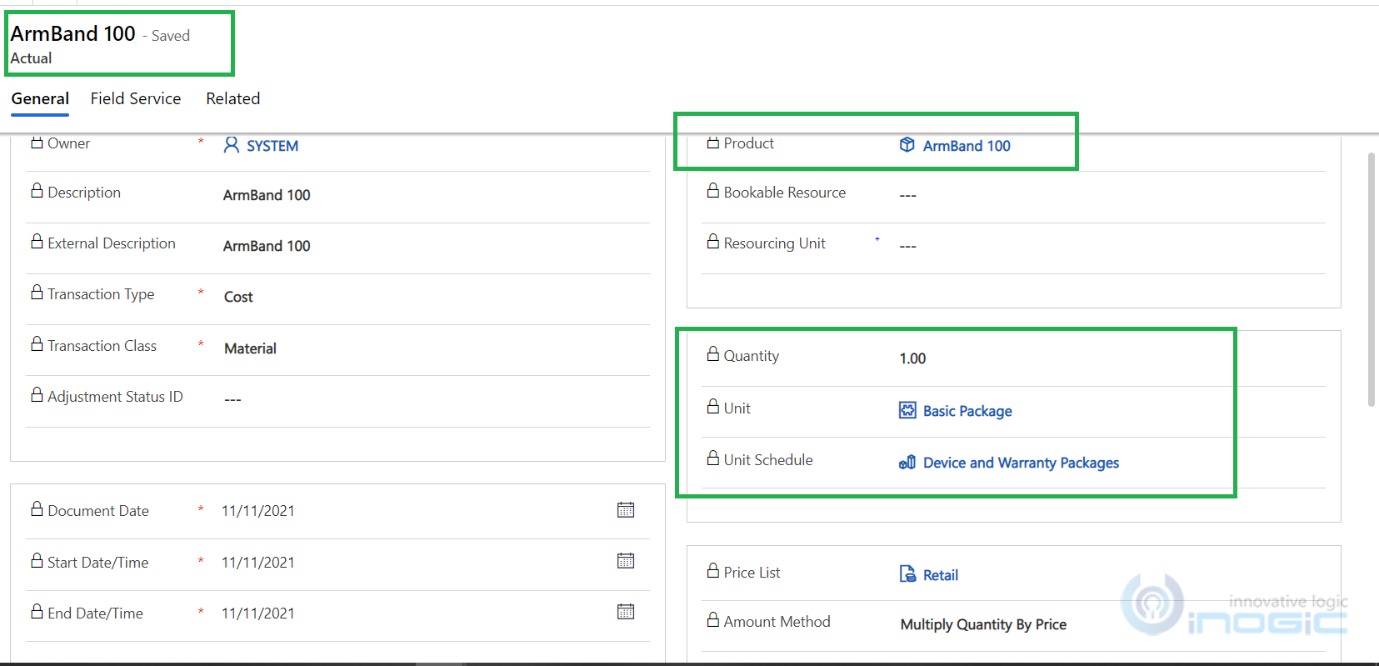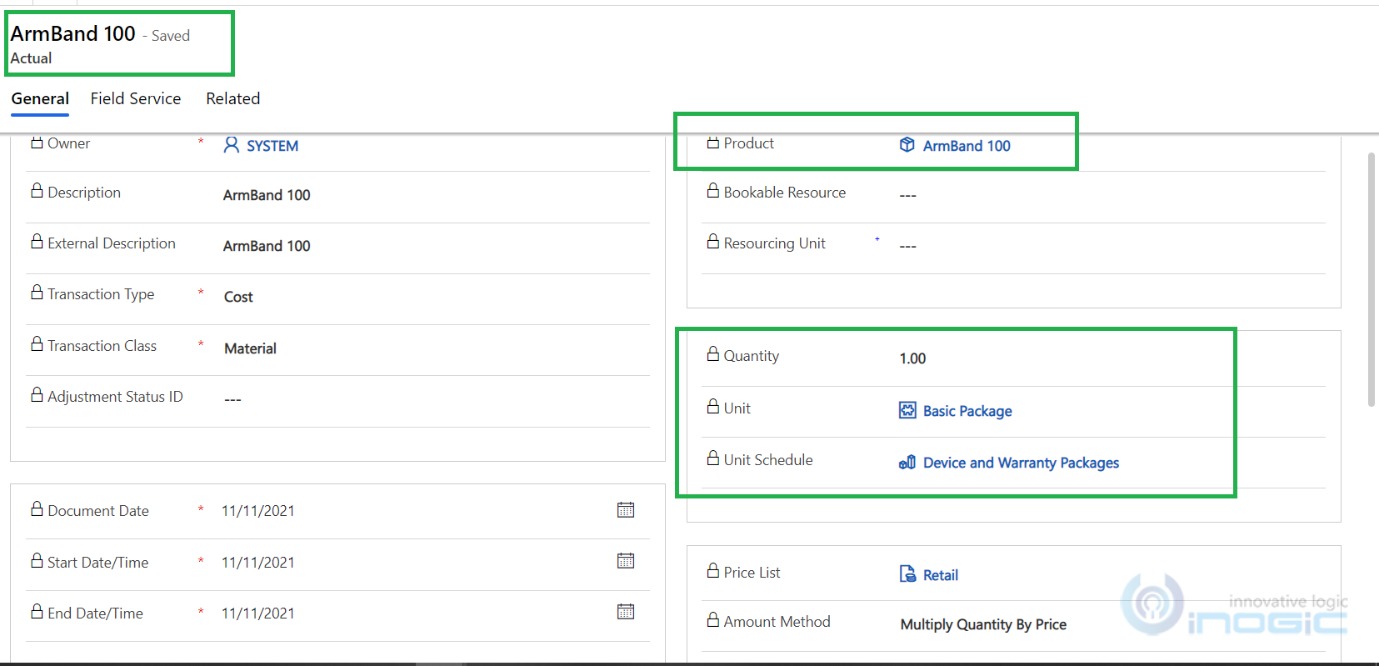 These fields mentioned in the above screenshot includes the date of transaction, contract line that the Entity is mapped to, and the currency result in the appropriate price list.
The fields that affect default prices, such as Role and Org Unit, cause an appropriate price to be entered by default on the Entity. If you add a custom field on the Entities, and you want the field value to be propagated to actuals, create the field on the Actuals entity, and use field mappings to copy the field from the Entities to the actual.
Actuals are automatically generated when technician works on the Work Order by using some of the Work Order Products/Services and posts the Work Order to generate the Invoices.
This auto generated Actuals restrict the Work Order deletion in Dynamics 365 CRM, so in such scenarios when we are not required to maintain the Actuals "Generate Actuals" setting can be disabled so that Actuals will be generated in CRM.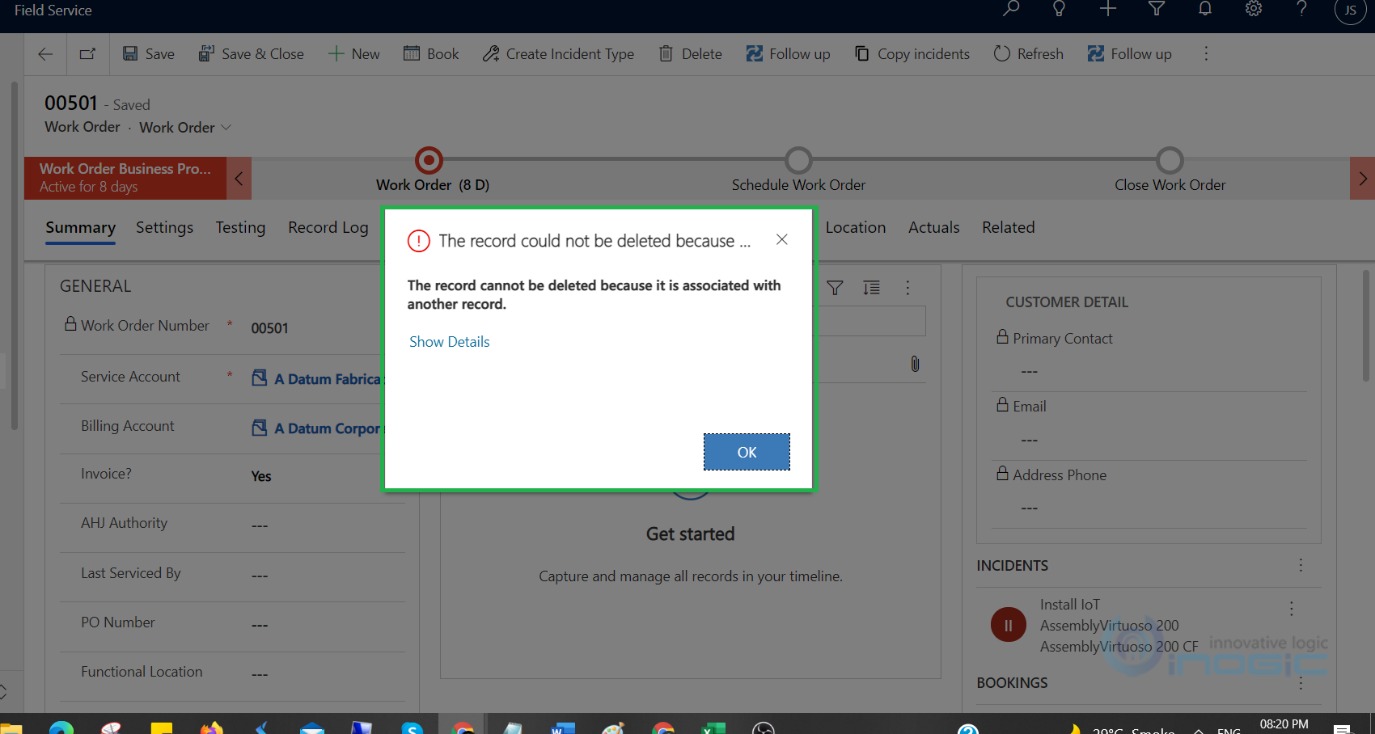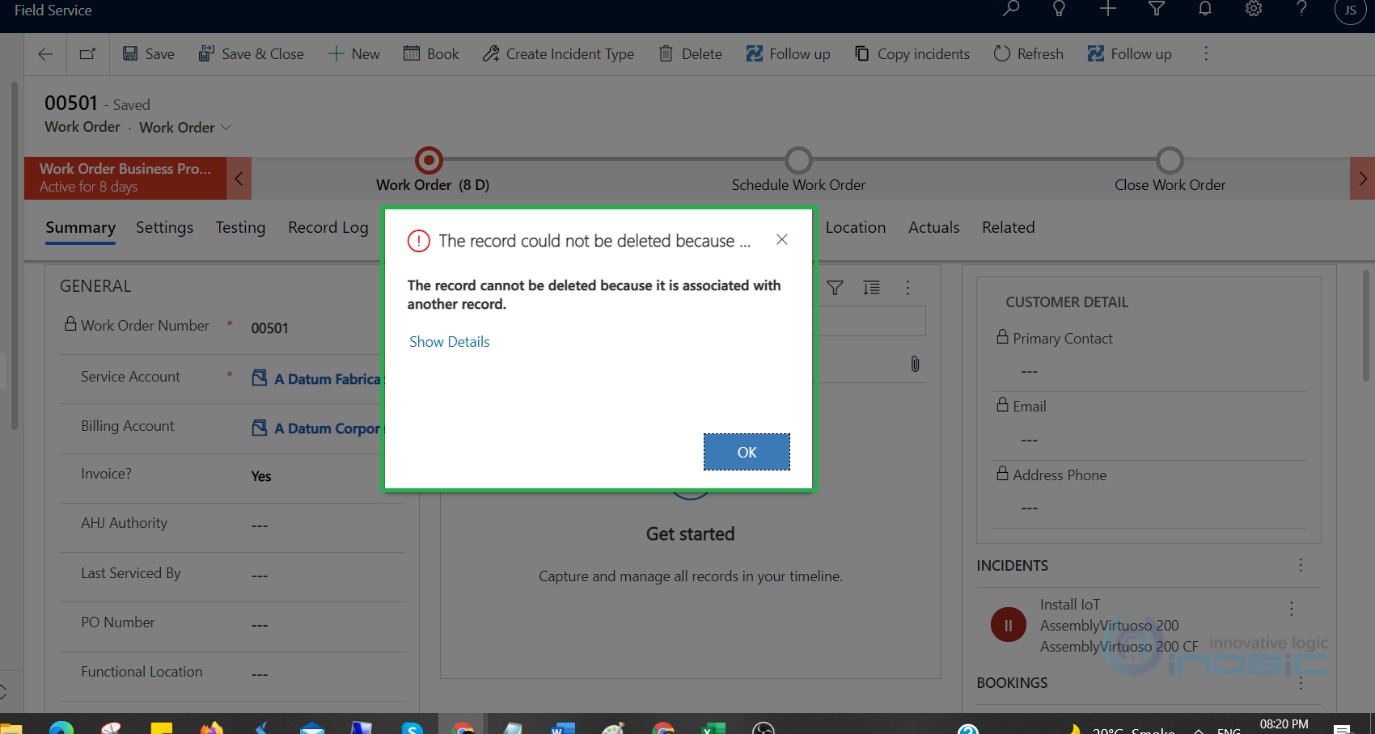 Consider a scenario, where we have to Enable/Disable Actuals generation related to Work Orders. So, let's begin with the steps to configure the same.
Step 1: Login into Field service app and navigate to Field Service > Administration > Field Service Settings >Work order/booking.
Step 2: If generate actuals are set as "No" then Accounts, Agreement and Work order related actuals will not be generated for those entities as mentioned in below screenshots.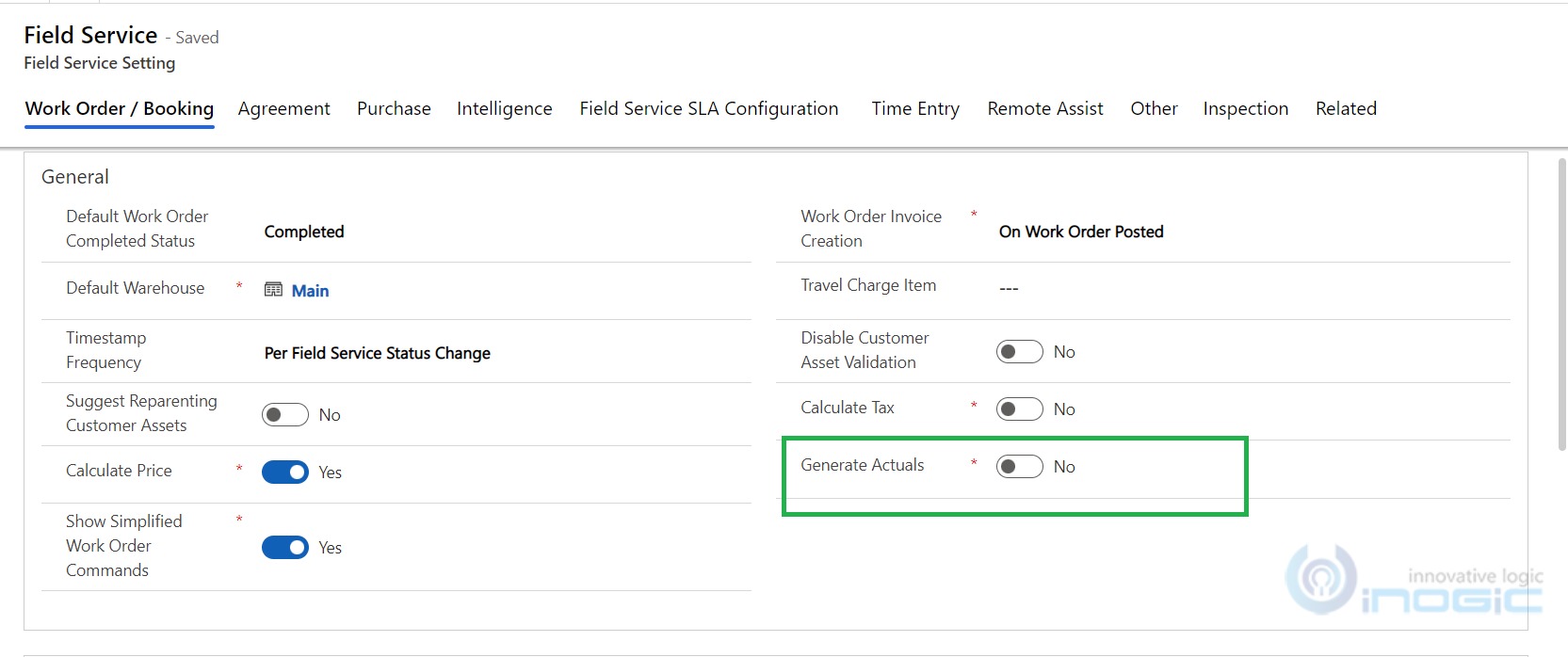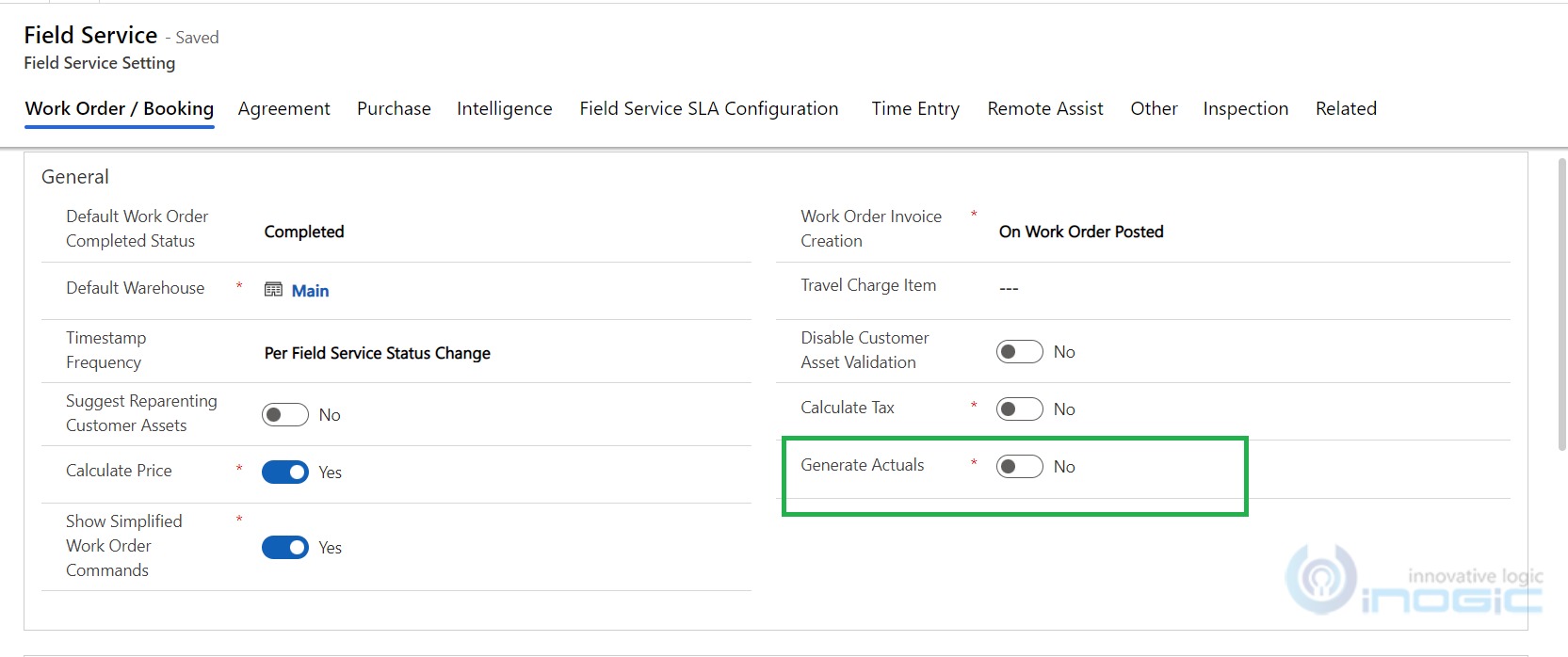 Step 3: Create the Work Order for particular Agreement (example 00501). Since we have disabled the setting in Field Service Settings Configuration, the Actuals will not be generated for Work Order.
Please refer below screenshots for the same.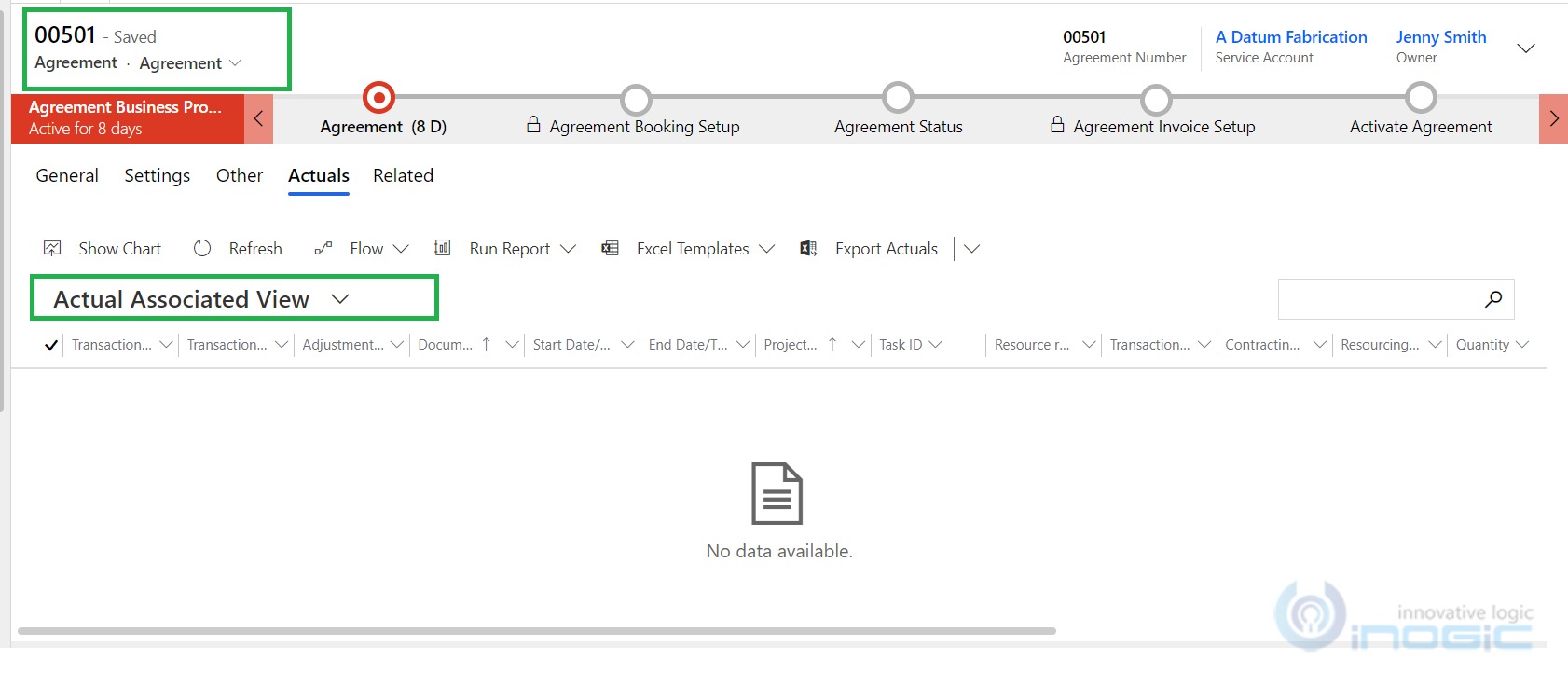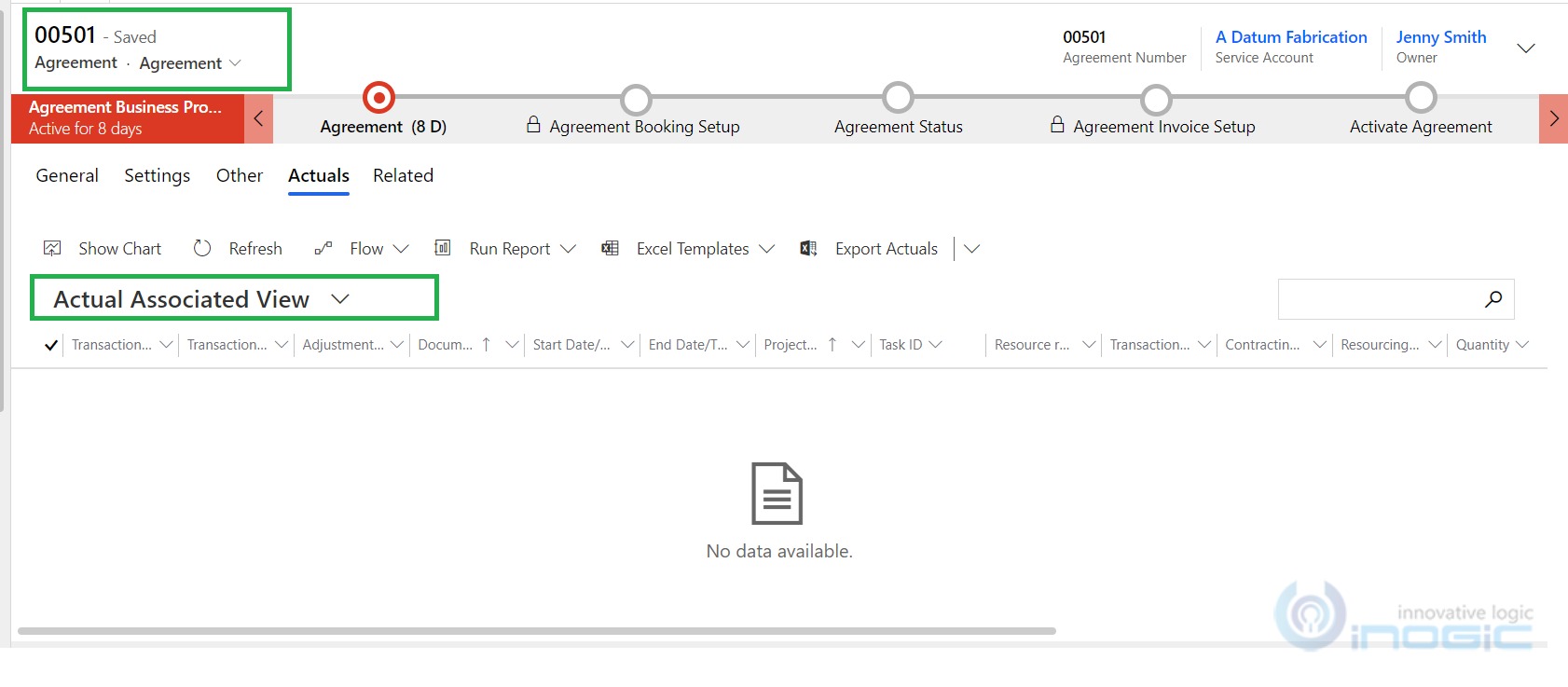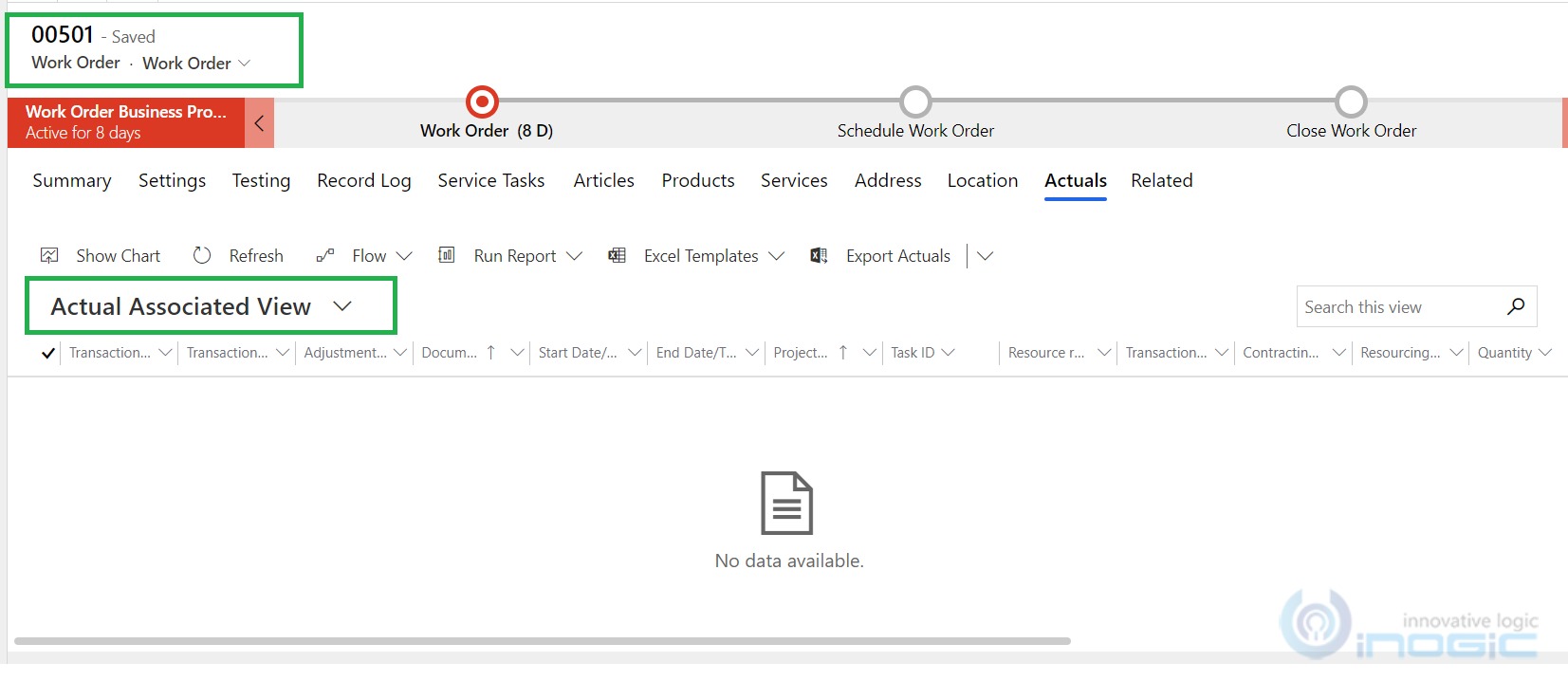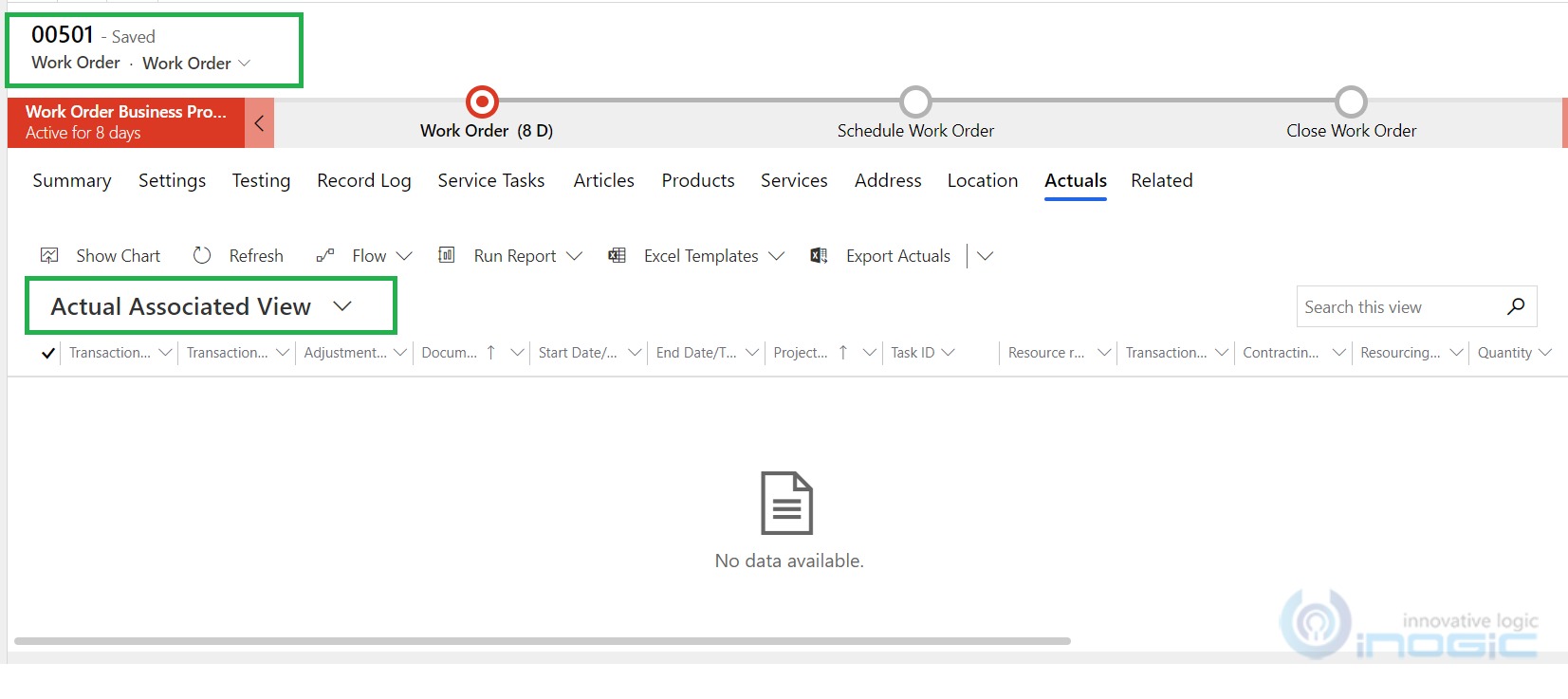 Similarly, if we have a requirement to maintain the Actuals with all the required information such as Product, Work Order, Agreement etc. then we need to follow the below steps and enable the setting as 'Yes'.
Step 1:  Navigate to Field Service Settings to change Generate Actuals as "Yes". Now  Accounts, Agreement and Work order related actuals will be generated for those entities as mentioned in below screenshots.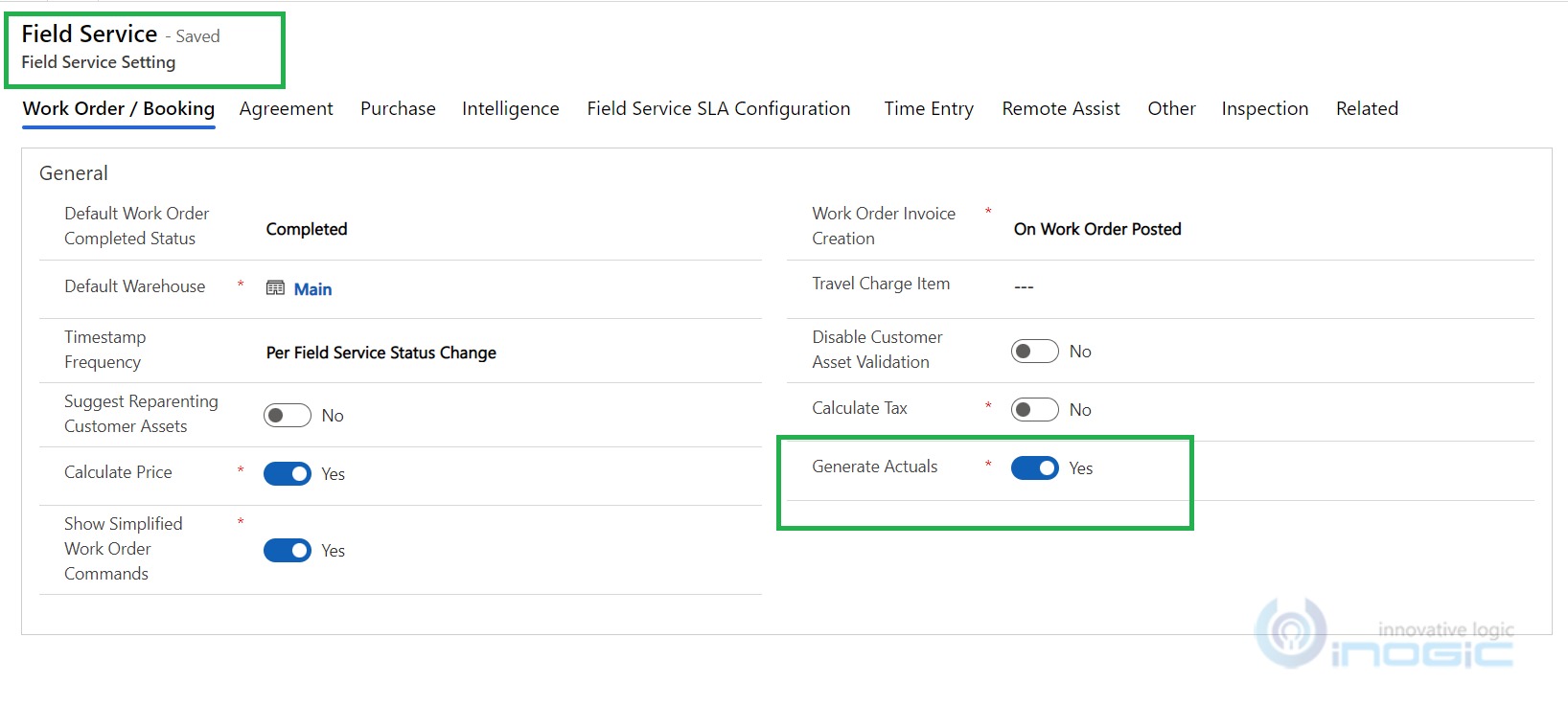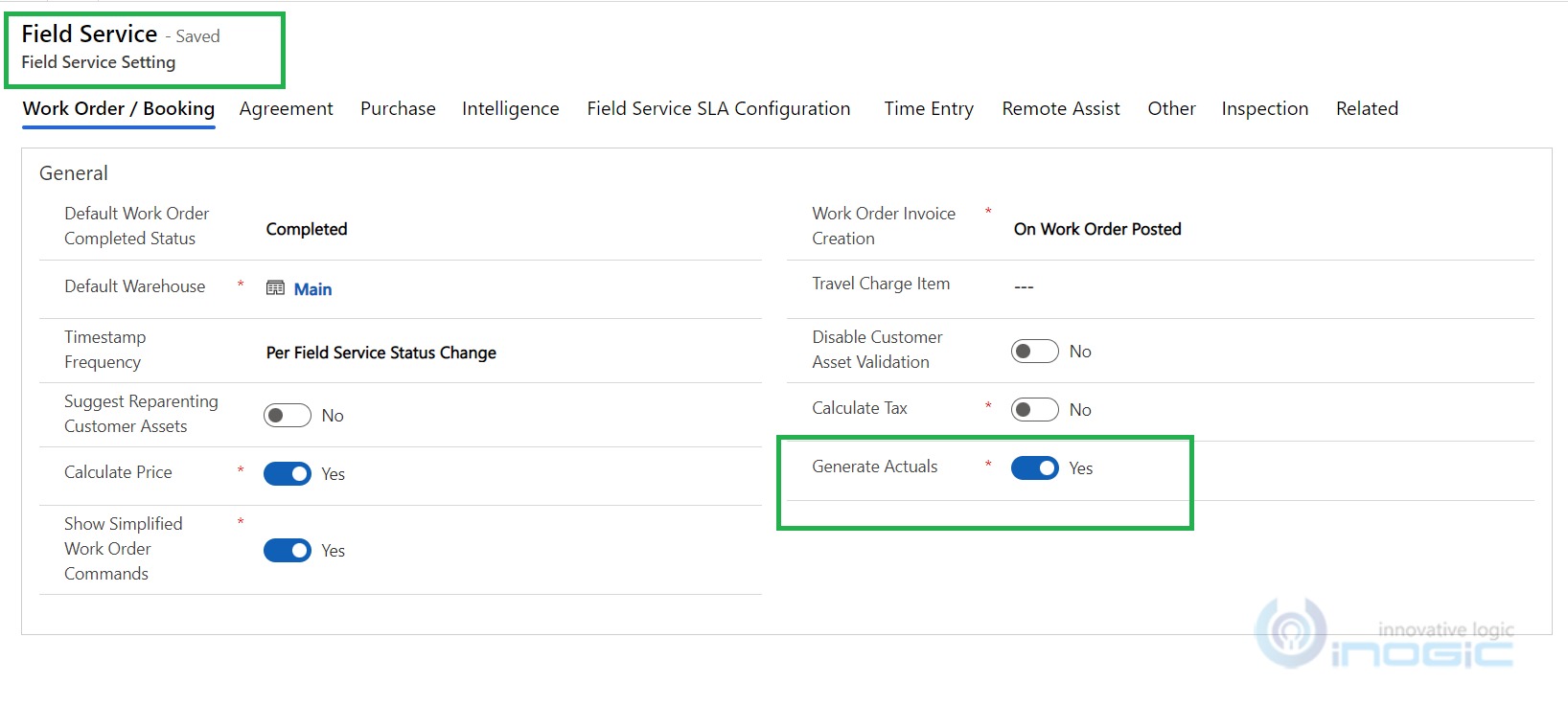 Step 2: Now actuals will be generated as mentioned below screenshots for Work Orders: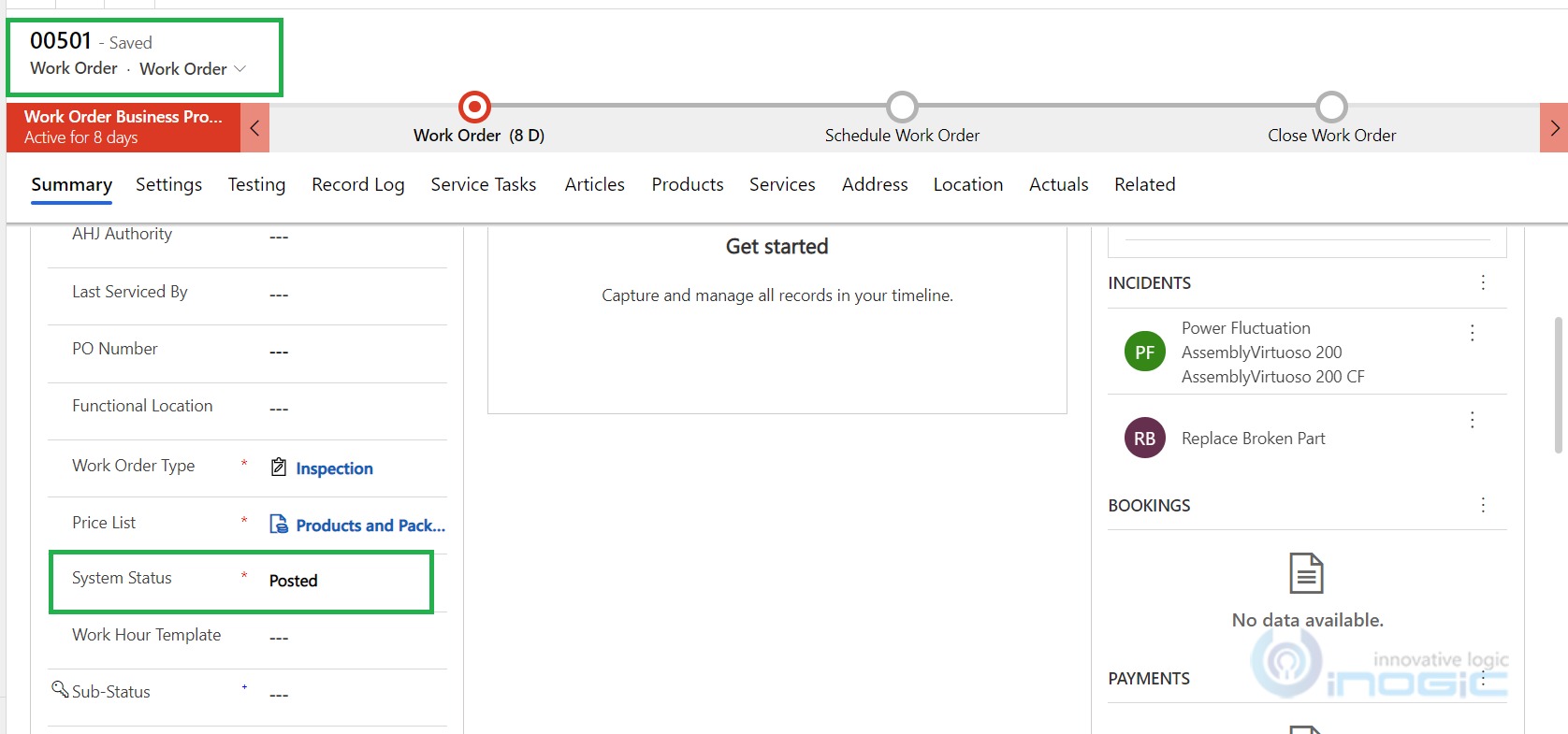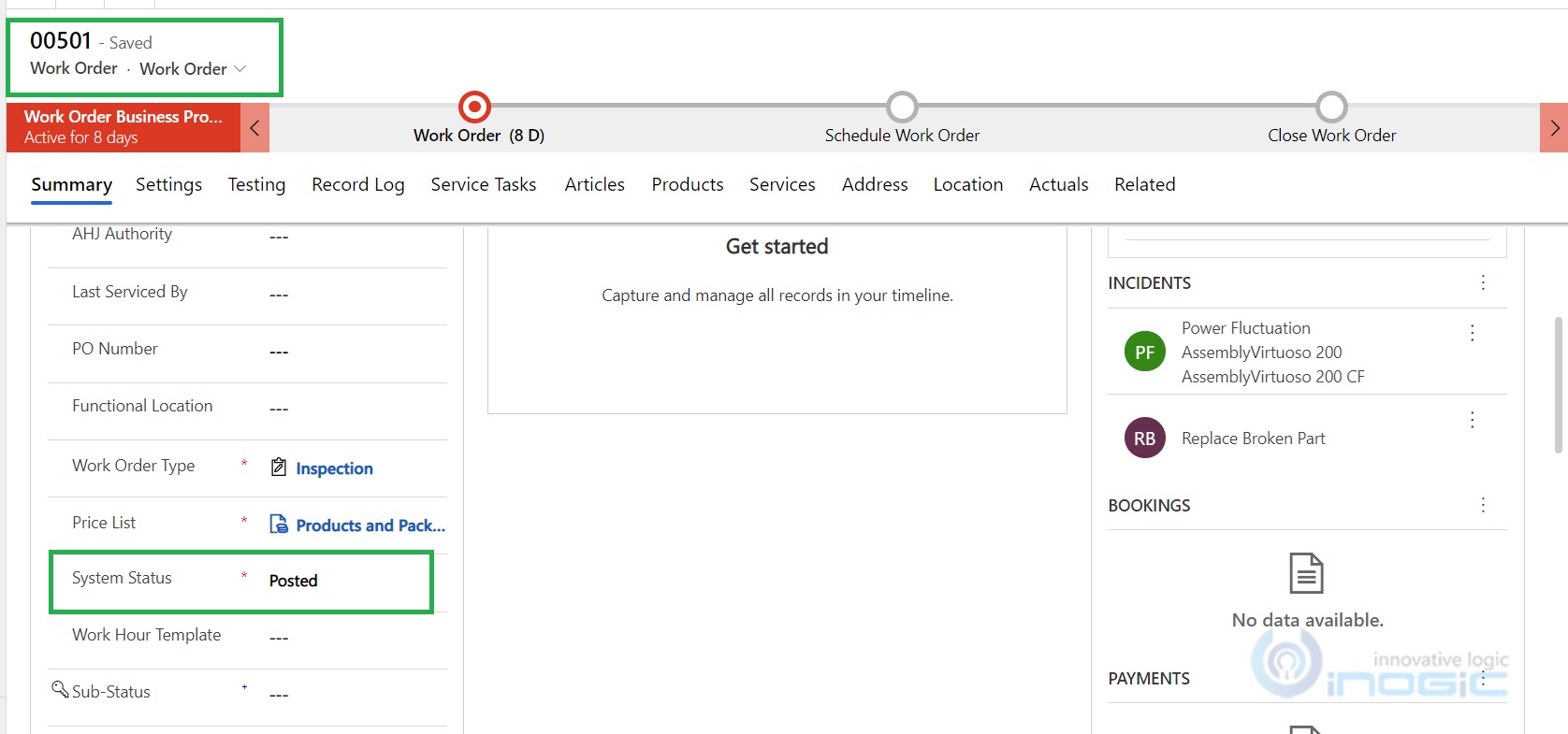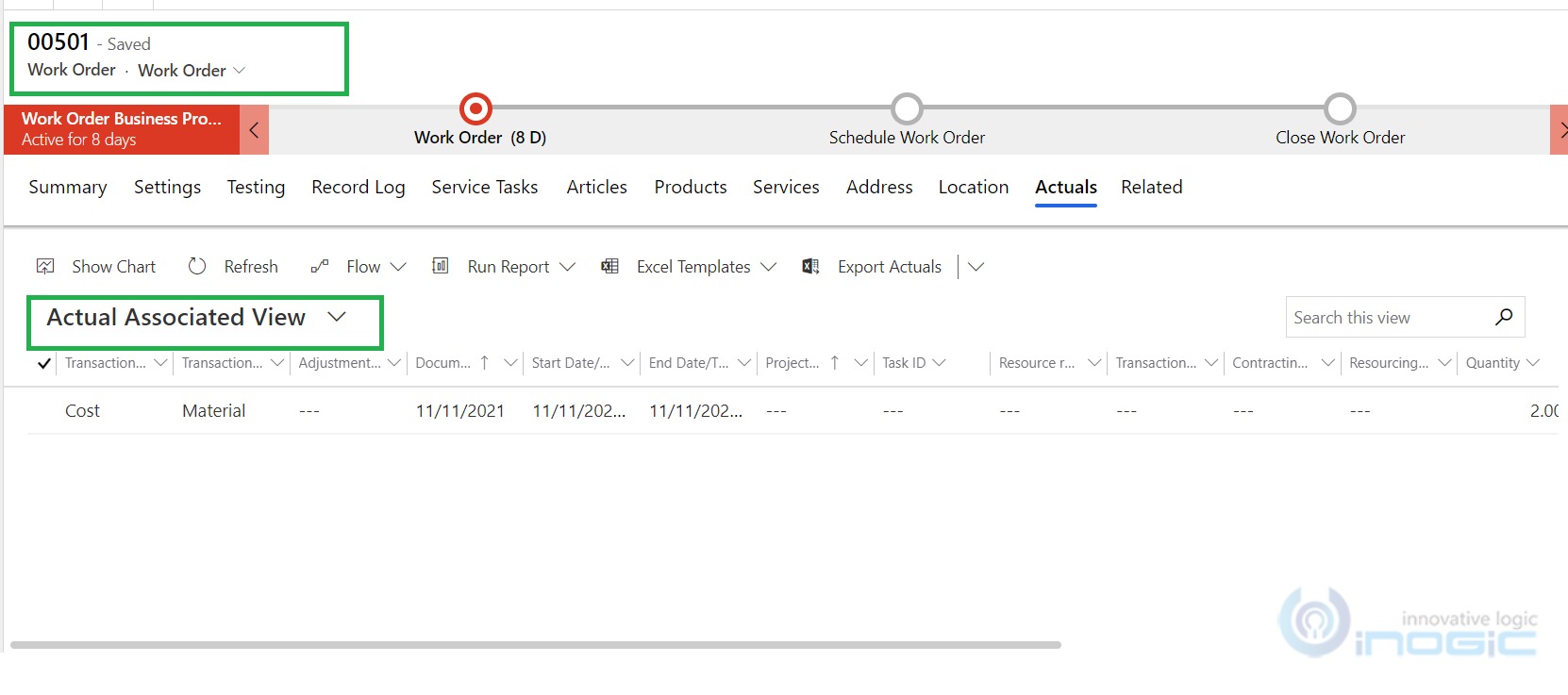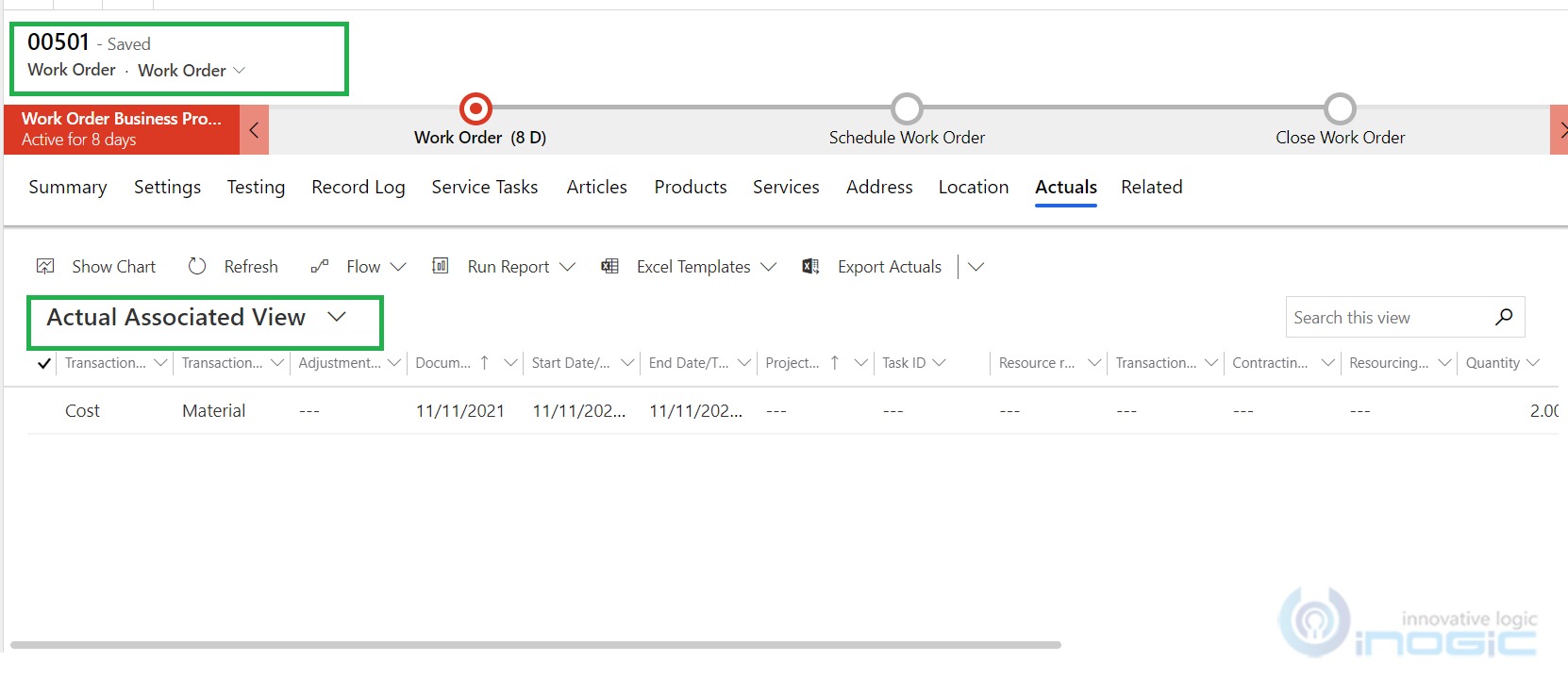 These actuals have details of product which has been used for this Work Order.
All details such as Price list, Product type, incident type, Unit of the product as well as Quantity of the products are mentioned.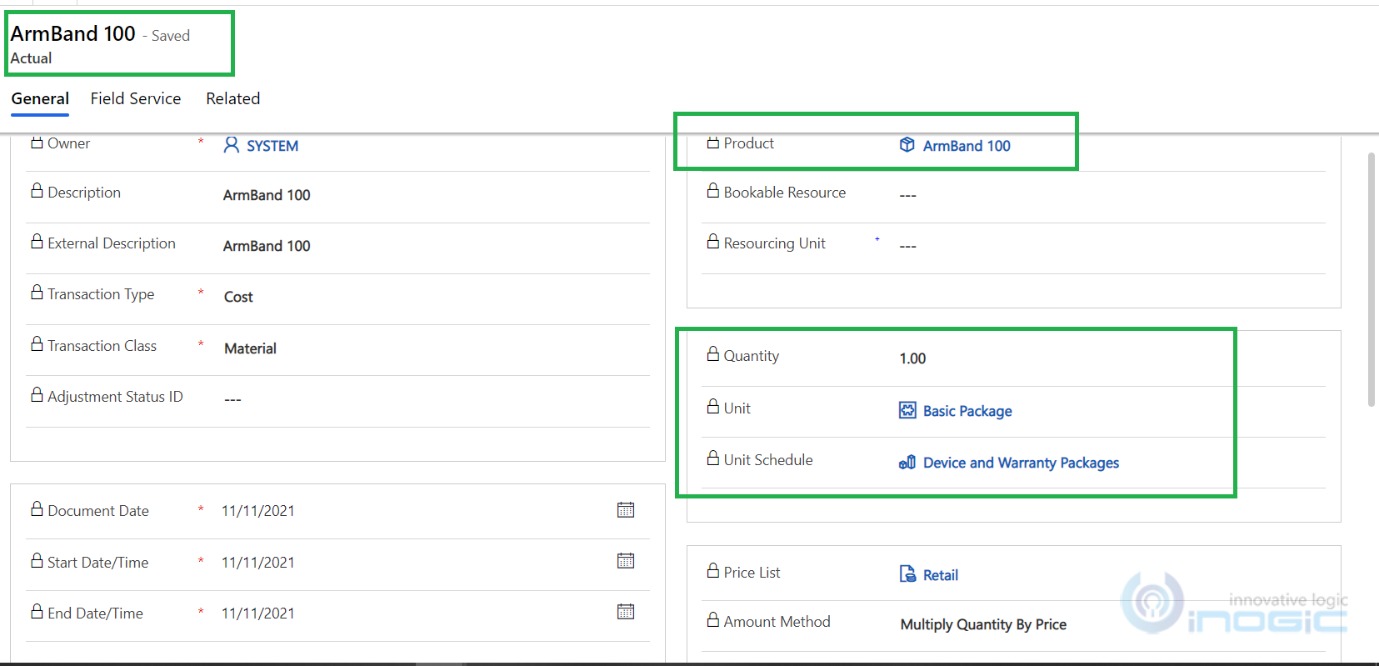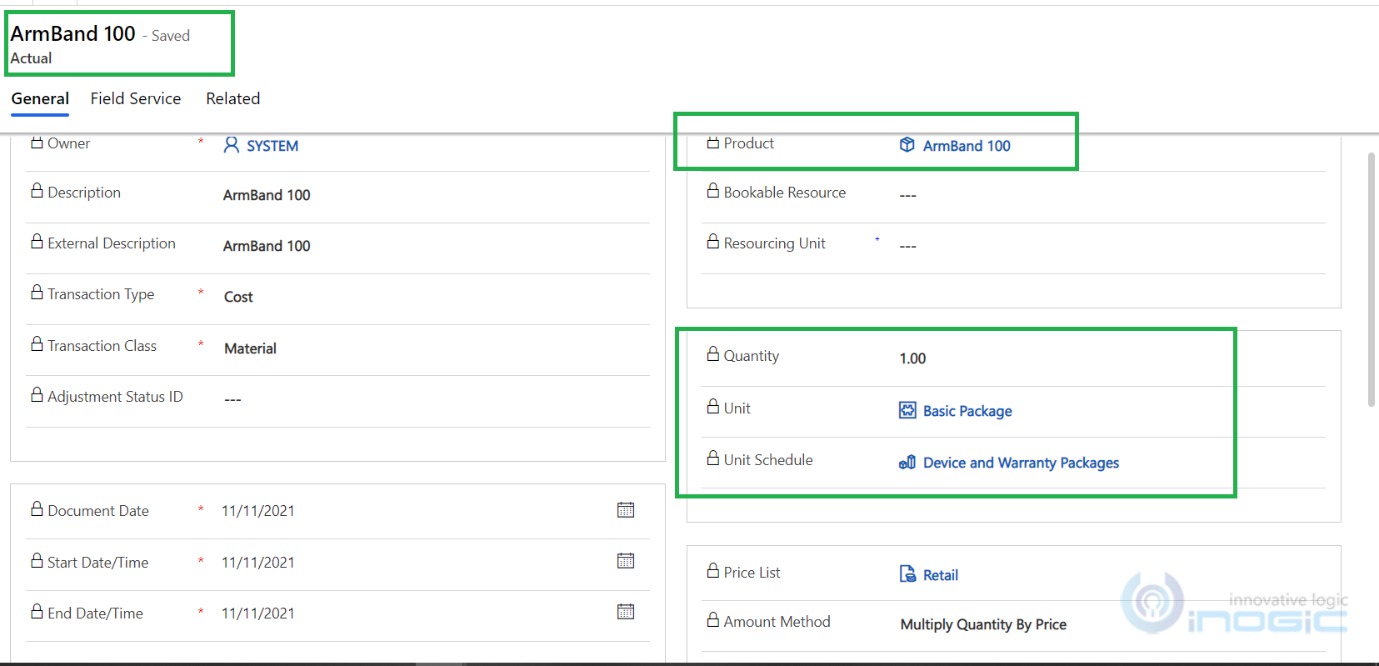 Conclusion:
"Generate Actuals" allows us to Enable or Disable generation of Actuals for entities as per requirement.
Need any help with Microsoft Dynamics 365 Field Service module / Microsoft CRM / Power Platform development?
Want to manage your field services portal more effectively? Contact us at crm@inogic.com and our Inogic- Professional Services Division will help you modify, optimize, and automate all our requirements within Microsoft Dynamics 365 Field Service!
Happy Servicing!