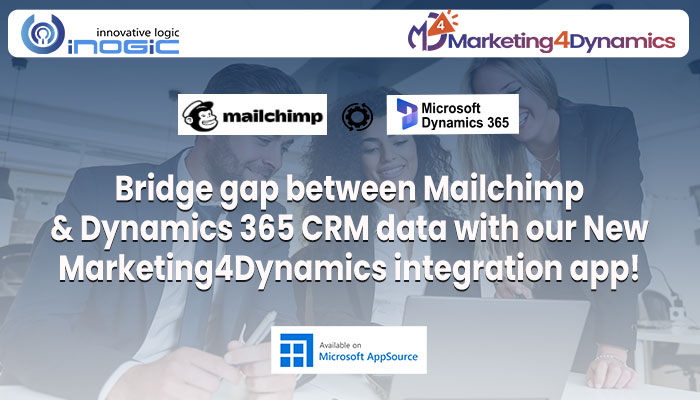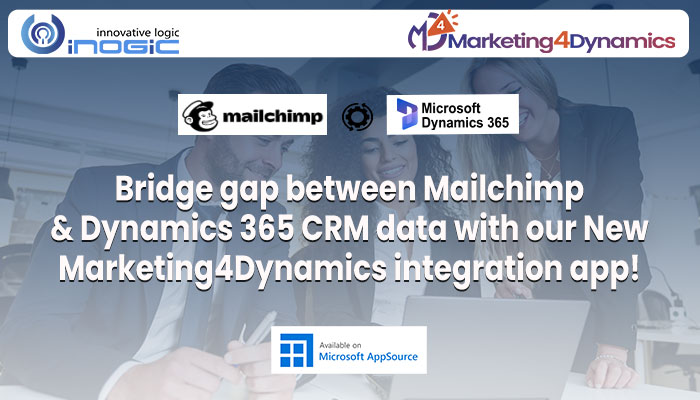 In business, Sales & Marketing always go hand in hand. So, if you want to enhance your Sales & Marketing team productivity, then the first step is to collate data from both departments on a single platform. And now with the launch of our latest integration app – Marketing4Dynamics – you can now easily integrate the popular Email marketing solution Mailchimp with Dynamics 365 CRM.
Let's have a brief look at some of the key features of Mailchimp + Microsoft Dynamics 365 CRM Integration:
Sync Mailchimp Audience
Mailchimp Audience is where all your contacts/members, tags are kept. And based on this, marketing campaigns are sent through mails to your specific audiences or tags. With Marketing4Dynamics, you can now choose the Mailchimp Audiences and sync it to Dynamics 365 CRM.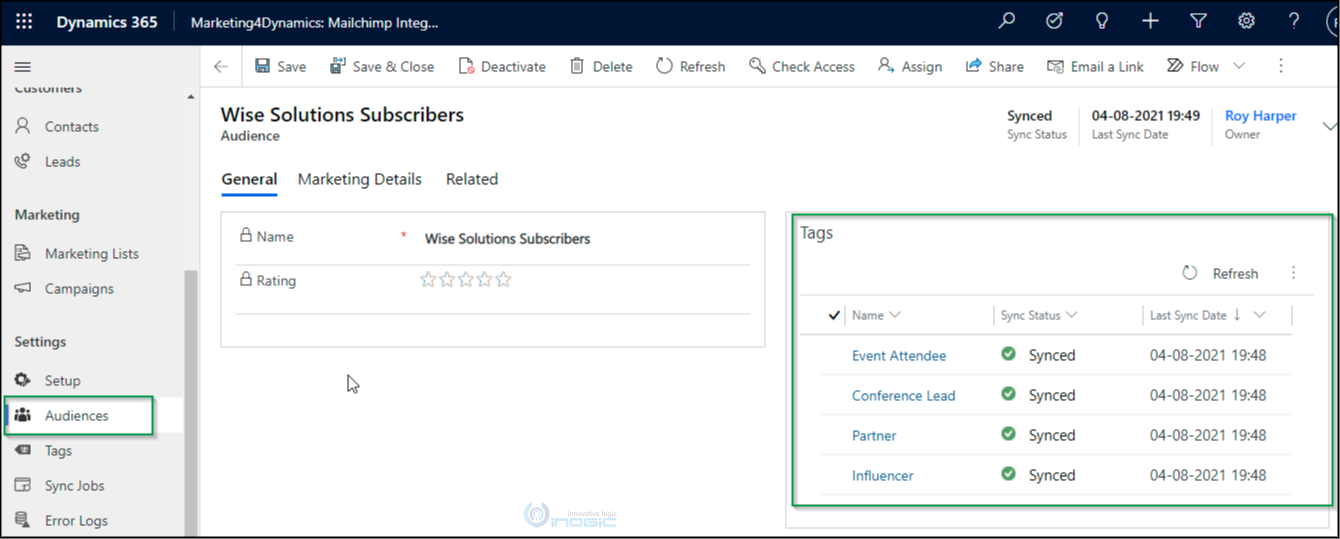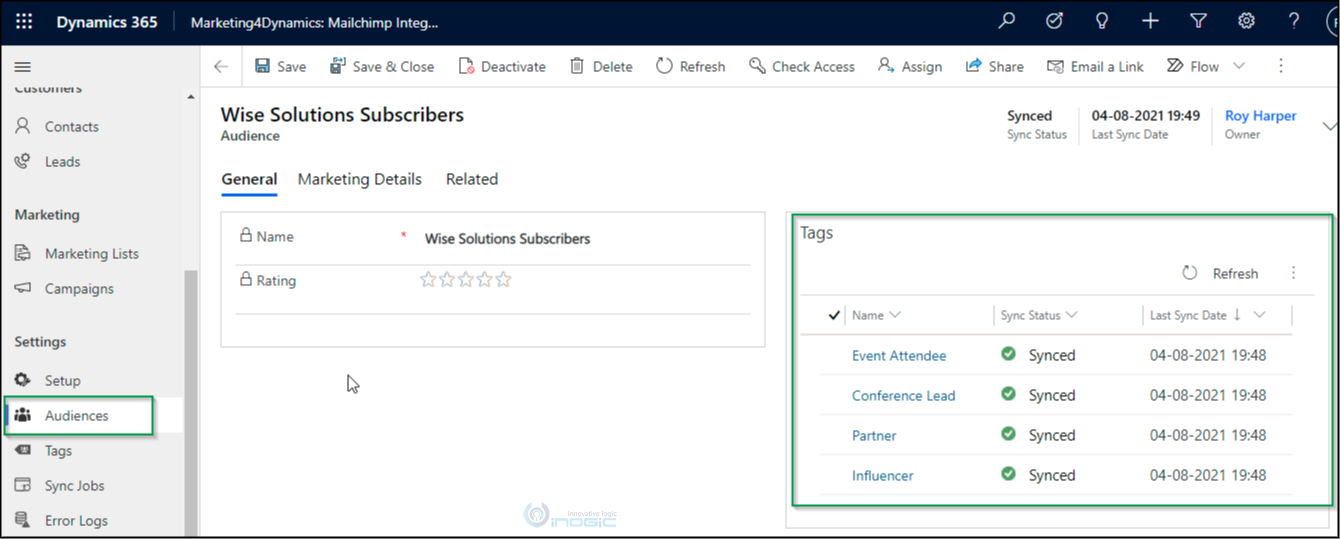 Sync Dynamics 365 CRM Marketing Lists
With Marketing4Dynamics, you can now sync Dynamics 365 CRM Marketing List to Mailchimp. The contacts/leads you have in CRM can be promoted to Mailchimp by syncing Marketing Lists. This is helpful when you want to plan and execute marketing activities through Mailchimp targeting the customers in Dynamics 365 CRM. The Marketing team will be further exempted from creating new audience in Mailchimp, thereby saving their valuable time and effort.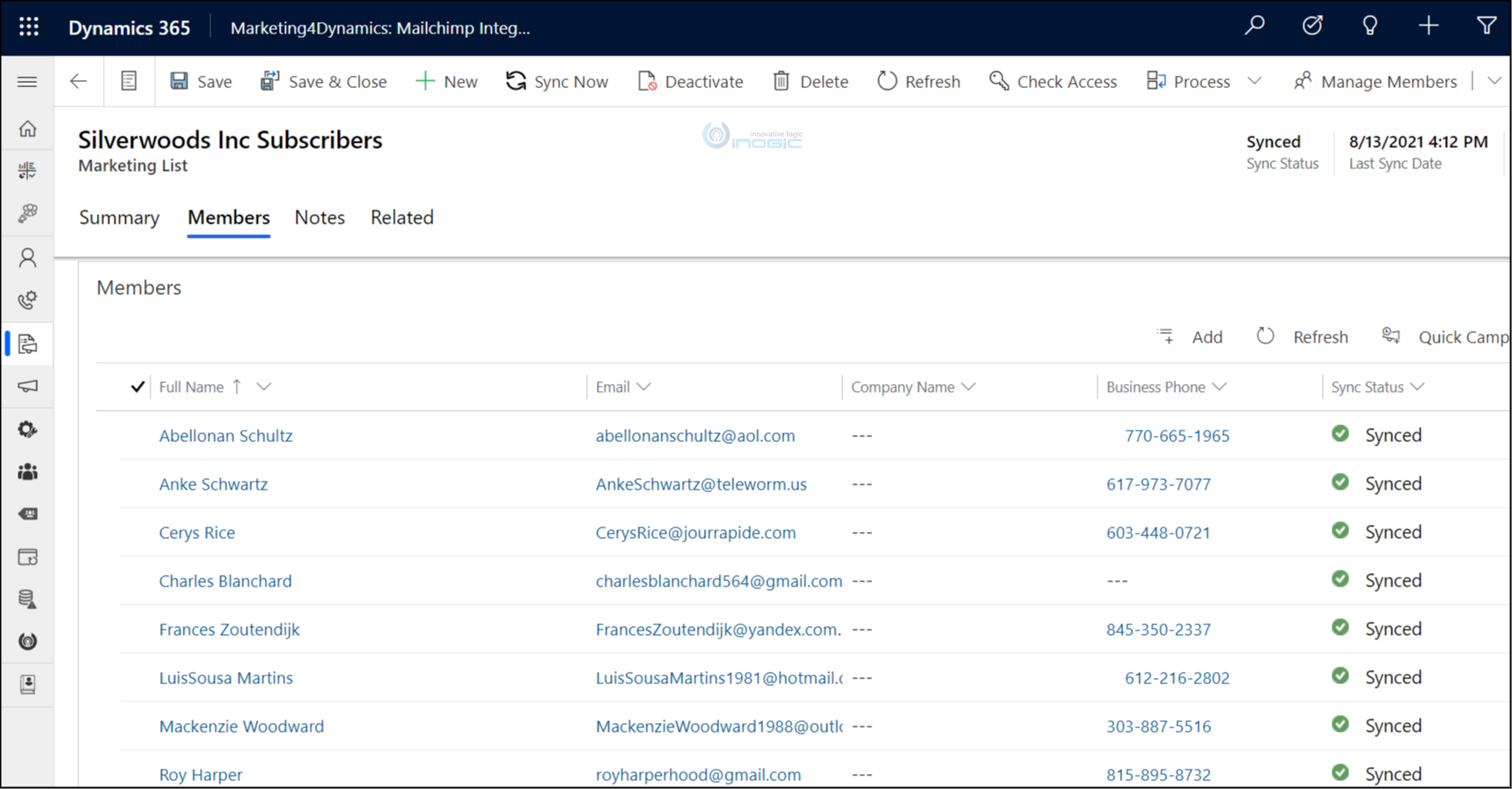 Sync Mailchimp Campaigns
With this feature, all the campaigns in Mailchimp which has been sent to the subscribers will be synced to Dynamics 365 CRM. You can now view the statistics of various campaigns and member activities conducted through Mailchimp within Dynamics 365 CRM. This will also further help you to plan and execute future sales strategies.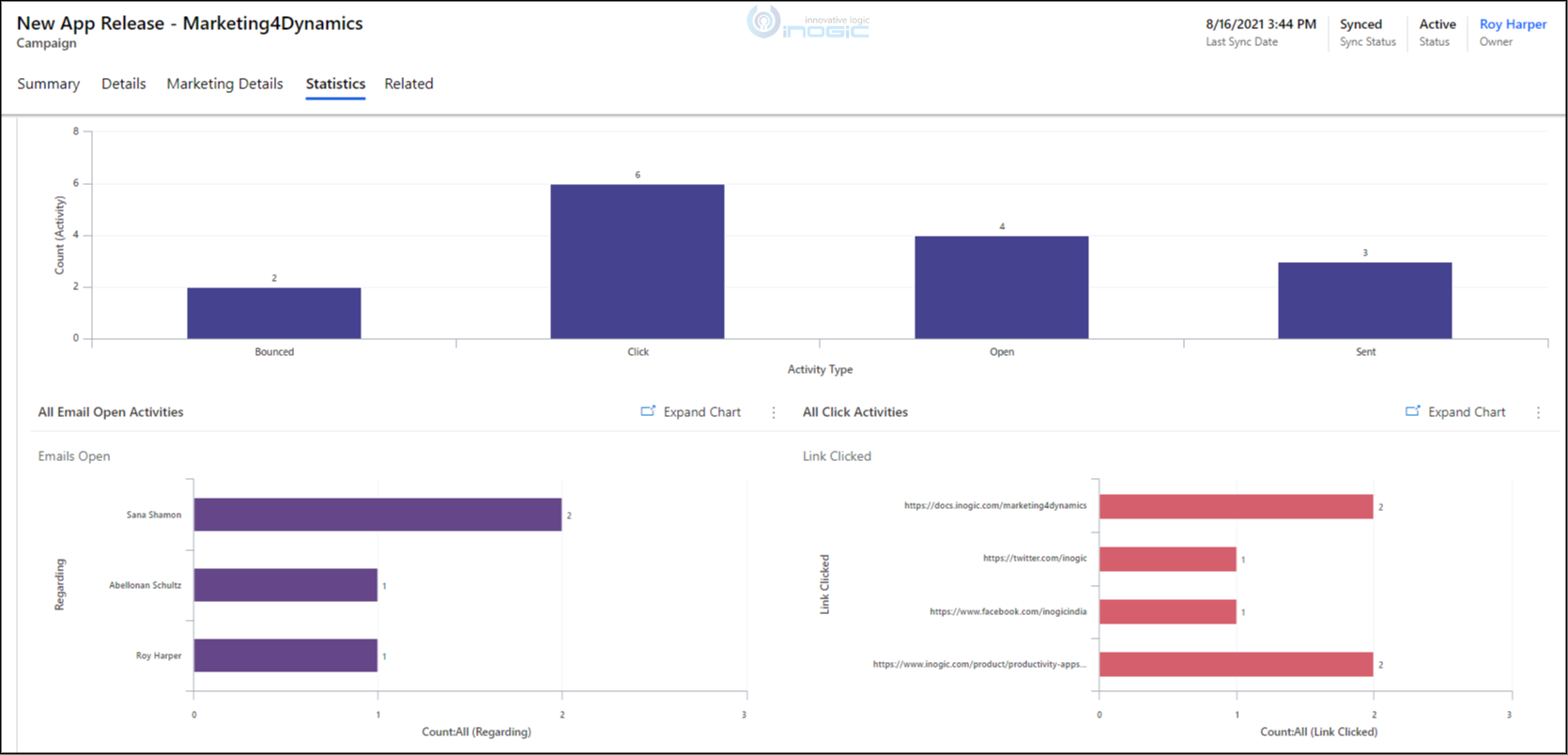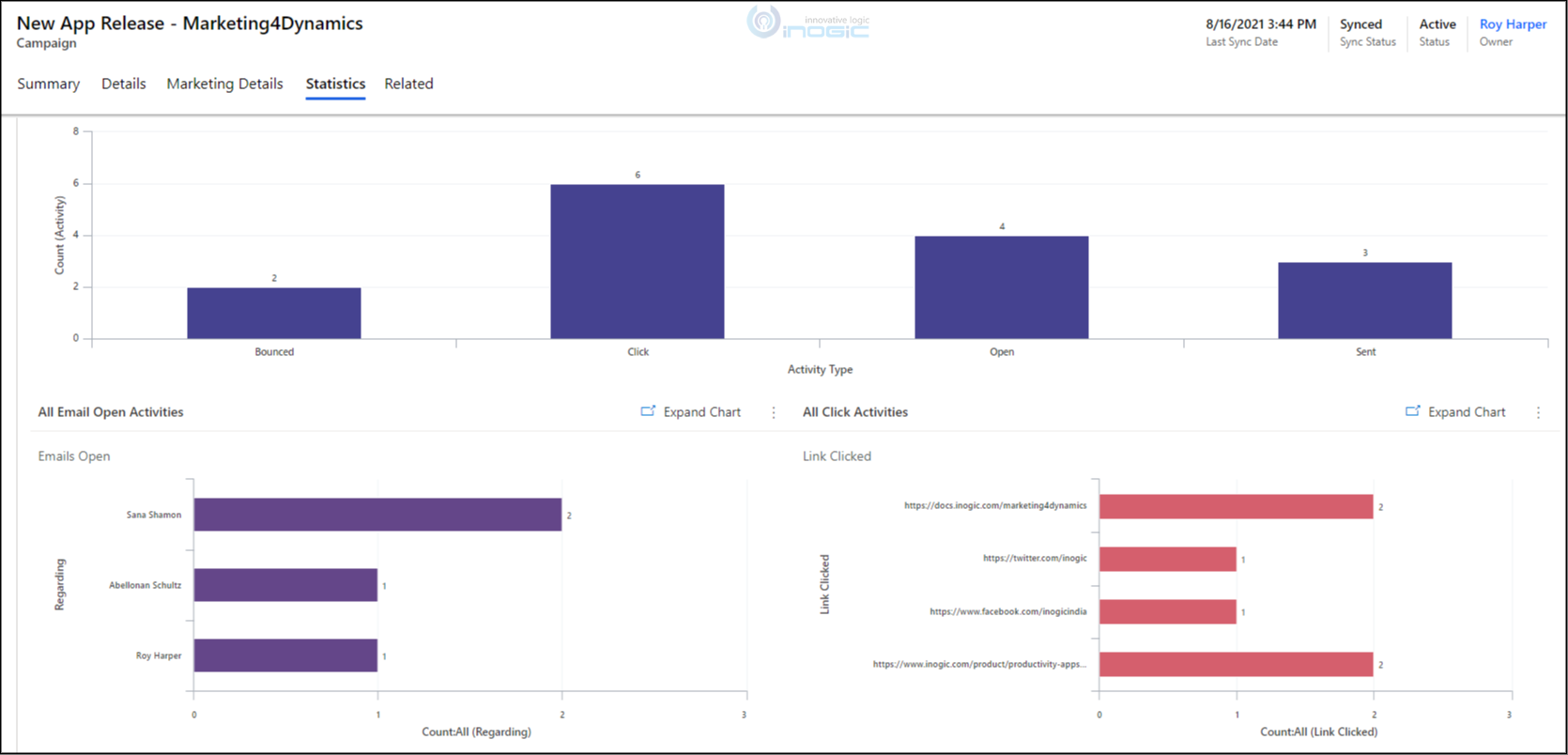 Dashboard & Reporting
Marketing4Dynamics will give you graphical representation of Mailchimp data i.e., campaign and member activities (Open, Sent, Click, Unsubscribed and Bounced). As the Mailchimp's members activities data is available in CRM, you can fetch the data that you want to analyze. With visualization, it becomes easy to analyze the overall performance of different campaigns undertaken over a given period of time. This analysis will further help you in planning and developing marketing activities that piques the interest of the customers resulting in higher sales and profit.


So, what say? Isn't Marketing4Dynamics quite handy?
Grab this opportunity and download this newly launched app from our website or Microsoft Appsource for a trial period of 15 days.
And, do let us know your findings and expectations at crm@inogic.com
Until then – Go Sales, Go Marketing!