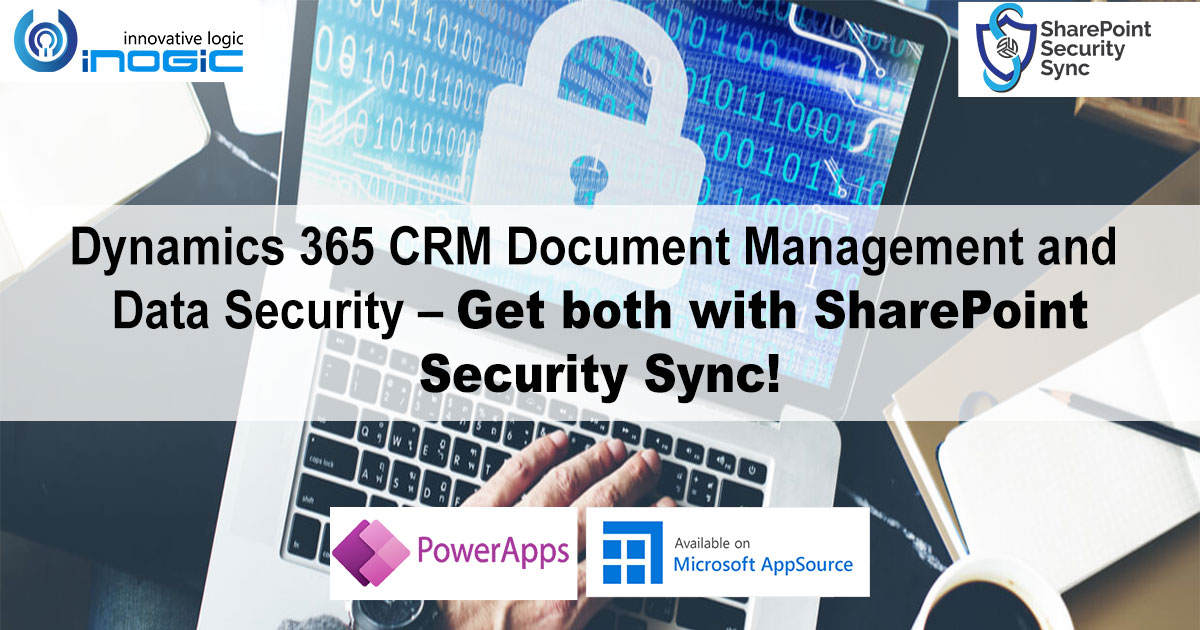 When it comes to attachments/document management within Dynamics 365 CRM, shortage of storage space is still a huge concern. But if you are move to your documents/attachments to SharePoint or other cloud storages then security becomes another concern. So, what can be done to overcome these hurdles?
This is where – SharePoint Security Sync comes in!
Along with storage space, if data security is your major concern then SharePoint Security Sync is the app you need. A preferred app on Microsoft AppSource, SharePoint Security Sync is a comprehensive solution which integrates Dynamics 365 CRM with SharePoint and provides secure access to confidential documents stored in SharePoint.
With SharePoint Security Sync, you can –
By syncing Dynamics 365 CRM security privileges and SharePoint permissions, SharePoint Security Sync ensures that each and every change made to the security role of a user in Dynamics 365 CRM is automatically replicated in SharePoint. This would restrict unauthorized SharePoint users from accessing private documents and sensitive data which was previously possible even if they didn't have CRM privileges to do so.


DocuSign is one of the most popular eSignature apps used to electronically sign and annotate documents in any format of your choice – PDF, Word, Excel, Images, Text and so on. Now, with SharePoint Security Sync, you can avail the benefits of DocuSign to electronically sign and send Dynamics 365 CRM documents stored in SharePoint without navigating from one UI to another.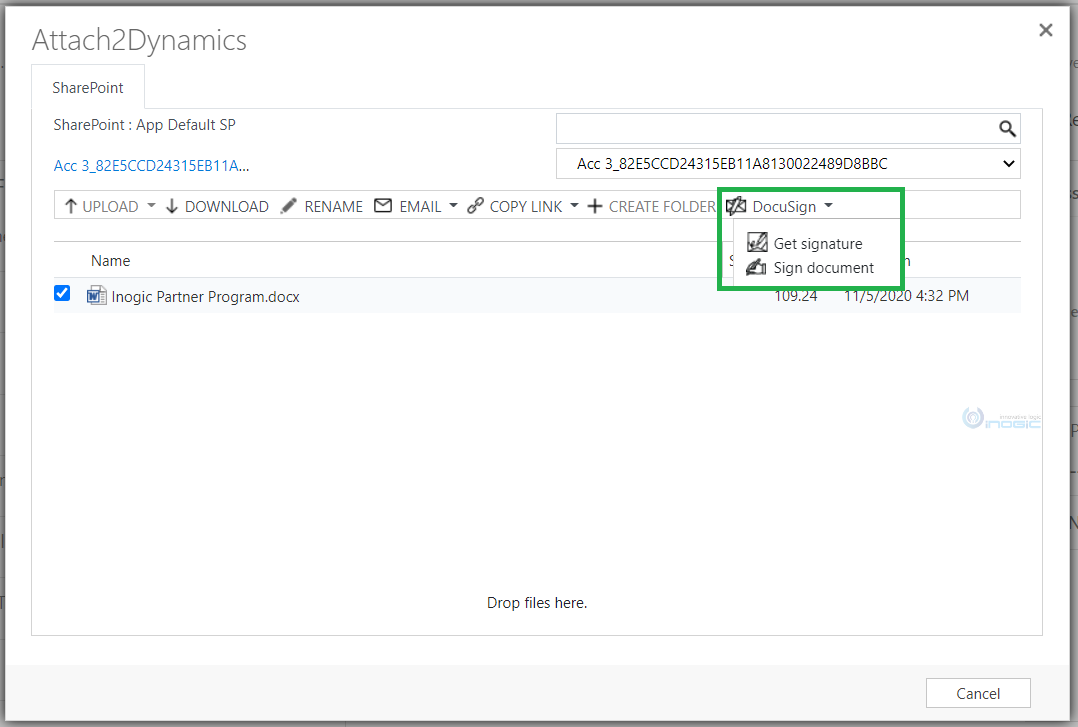 Manage Document/Attachments Effectively:
You can perform multiple actions on files/folders stored in SharePoint from within Dynamics 365 CRM. You can drag & drop, upload and download files/folders to/from SharePoint. Apart from this, you can create new folders, rename files/folders, get preview of the files, delete unwanted files, create anonymous links of files to share it outside organization or send email with attachments and so on. With the ease to perform so many actions from with Dynamics 365 CRM, you can efficiently and effectively manage documents/attachments and improve your productivity.
You can move or copy attachments related to a particular Entity to SharePoint. If you enable configuration to move attachments for 'Email' entity, then as soon as you send/receive email attachments it will be automatically moved to the respective folders in SharePoint and a link to the location will be left in its place for your reference. Similarly, you can enable entity configuration to copy/move Notes and Sales Literature Attachments.
With help of the 'Bulk Migration Jobs' feature, you can easily move history Notes, Email and Sales Literature Attachments from Dynamics 365 CRM to SharePoint in bulk without interrupting your day-to-day activities. Here, you can specify which history attachments to be moved, schedule the date and time to start the migration and also specify the period of which the files have to be moved. After the migration job is complete, it also gives you the information about how much space has been cleared, the size and number of the processed, succeeded, ignored and failed records. A quite handy feature to free Dynamics 365 CRM space and organize data in cloud storages.
Keep control on user actions:
You can control the access given to the users to perform actions like Upload, Download, Email, Copy Link, Delete, etc. with the help of 'Security Templates'. It restricts the user actions and the user can perform only those actions for which they are given permissions. So, if you want to restrict any user from downloading or deleting the files and folders from cloud storage then you have to simply configure a Security Template removing the permission for download and delete actions for that user.  In this way, you can easily secure the confidential data stored in SharePoint.
So, what do you think?
Isn't  SharePoint Security Sync an apt app for document management within Dynamics 365 CRM?
If you are still doubtful, then get first-hand experience of these amazing features by downloading the 15 days free trial from our website or Microsoft AppSource.
And feel free to share your experience with us at crm@inogic.com . You can also book a personal demo and have insightful interactions with our solution experts.
Until then – Be Safe, Be Secure!