Once report SSRS report is uploaded, you need to go to a specific record or collection of records to execute the report as shown below. For example, here we have created a report named "Account Details."


But since many times, both the user who configures the reports and the organization, use the same language, we do not notice the difference. However, if the organization uses multiple languages that differ from other users, they won't find options to execute the report as shown below. Here, we activated the French language for the organization and checked with the user with the preferred language as French.

To resolve this, you have to edit your report record and select the All Languages option as below.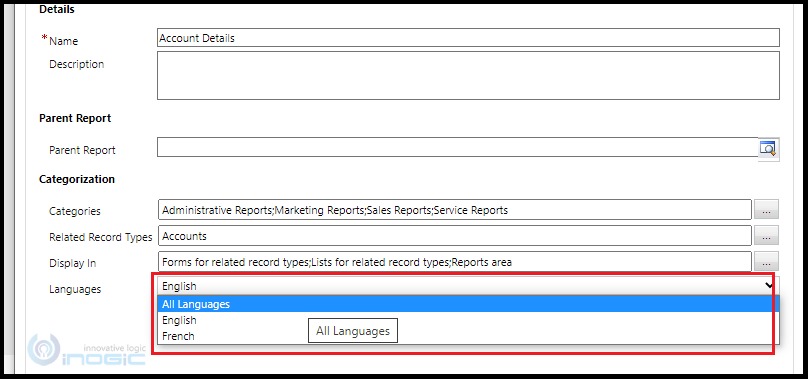 This will resolve your issue and allow the user to execute the report for all available languages for the environment.

Conclusion
We saw how to resolve the issue of CRM Report not displaying in a different language.