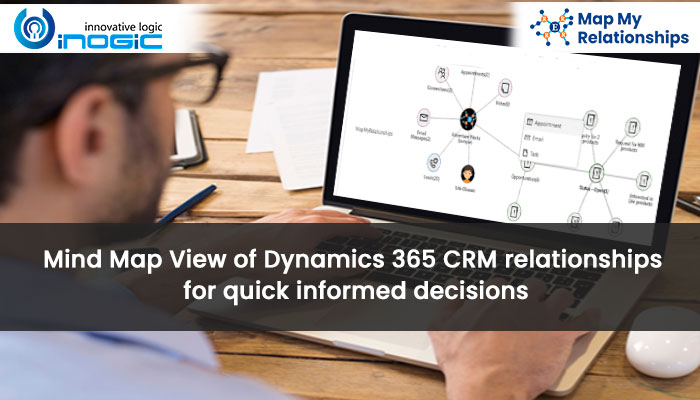 While any organization is dealing with its data, there are multiple ways to go through them. It can be either through number crunching or following a schematic approach. While number crunching is a good way to approach data analysis, graphic approach is far more visual and quick to grasp the essence of the relationship. For this, to visualize the data in a far more relatable manner we have come up with an app Map My Relationships for mind map view of entity relationships.
As the name suggests, this is an app that lets you visualize relationship between entities in a schematic manner and also view the hierarchies in a graphical representation. This uses PCF control to configure the setup and can be used in a basic and advanced manner. Map My Relationships enables mind map visualization of entity relationships and allows the users to view how the data is spread and what is the relationship between them.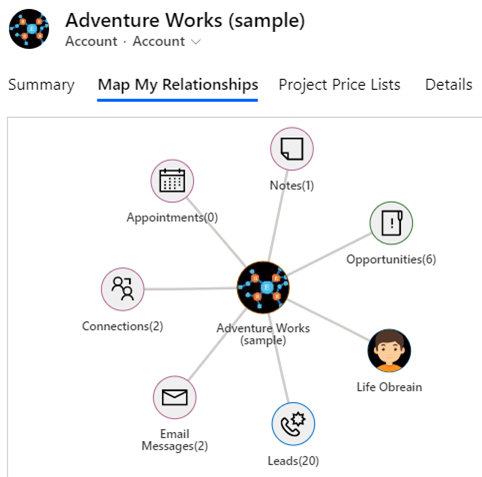 Let's understand how Map My Relationship can be of use to visualize the entity relationship in network style visualization:
360-degree view
With Map My Relationships there is a 360-degree visualization of related data of a record. This enables the users to quickly visualize the relationship between records and also understand the hierarchical structure in a single glance effectively.
Display Images
For quick visualization, the data can be assigned images so as they can be quickly identified and informed decisions can be made more quickly. This saves time and offers ease of analysis.
Perform Actions
With the mind map visualization on entity relationships, the activities like Phone Call, Appointment, Task, etc. can be performed right from the map. It gives the users the liberty to assign activities to entities without going to the record individually.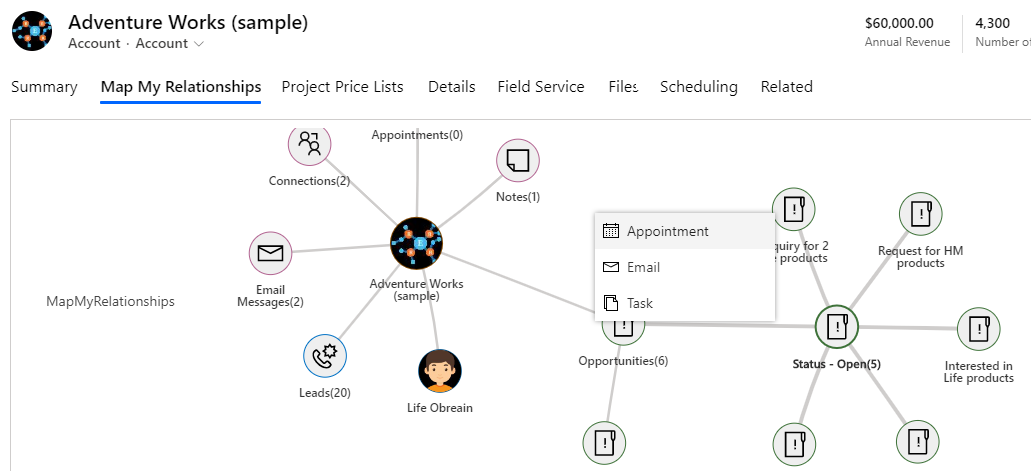 Details of records
The details of a record can be seen easily by hovering on the record. There is no need to open the record and view its data in record form. This enables quick visualization of record data and does relative analysis of many records schematically.
Aggregation
With Map My Relationships, the users can view aggregate value of records and see how a record is weighing in performance.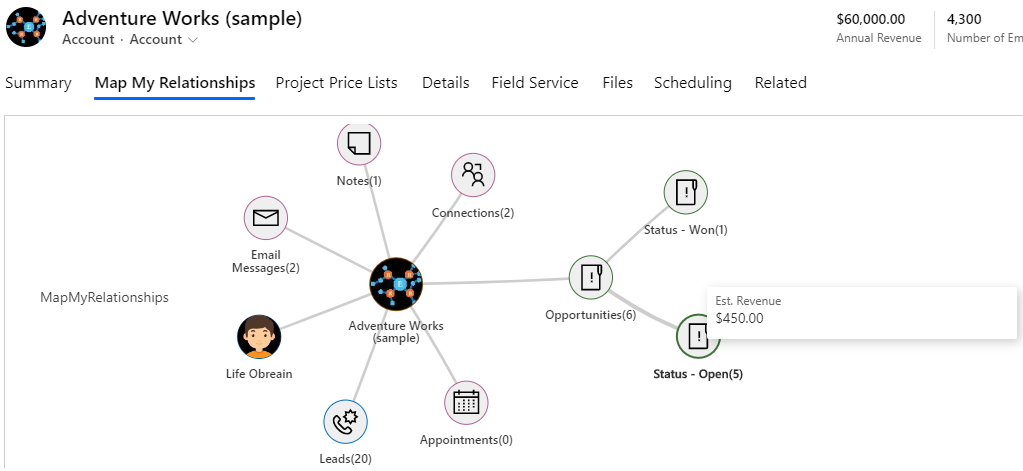 Thus, you have seen the features of Map My Relationships and how it eases visualization and analysis. Now let's understand how this app makes your tasks easy:
Quick Visualization: With Map My Relationships you can visualize your records and their related records quickly. With this, relative analysis is easier and informed decisions can be taken quickly.
Complete Information: All the records and their related data are found in a single chart and this can be used to generate ideas where the performance of record can be improved by strategizing.
Productive Analysis: Analysis is more productive since all the data is at one place thus making it easier to implement ideas that can improve the business.
Logical Analysis: Since the data is connected in mind map view, logical analysis can be made and structural hierarchy can be used to reduce cost involved in decision making.
And don't forget you need to enable PCF control in entity form.
Download the solution for a free trial of 15 days from Website or Microsoft AppSource.