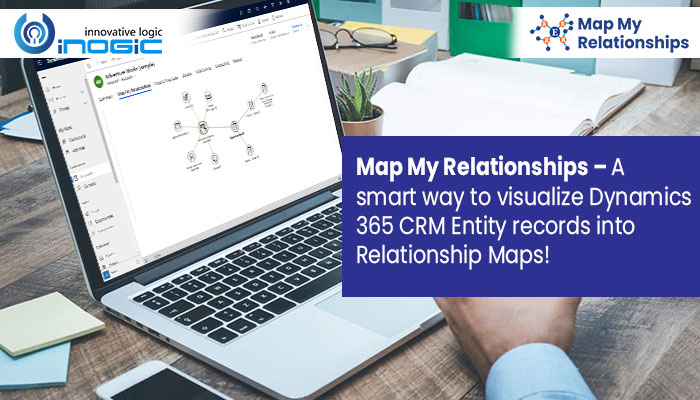 It is festive time and we are here to make this season all the more happening and merrier for our Dynamics 365 CRM and PowerApps users!
Out of our 4 new PowerApps/Dynamics 365 CRM productivity apps you have been introduced to these three amazing apps – SharePoint Security Sync, Lead Assignment Distribution & Automation and Kanban Board. Now let's see what Santa has special in this fourth bag/productivity app – Map My Relationships
So what is Map My Relationships?
As the name suggests Map My Relationships is a productivity app that enables Dynamics 365 CRM users to visualize relationships between Entities or related records in a single view. With this app you can get the summary of relationships between entities at a glance.
A visual representation of relationships between entities will give you an idea about the kind of connections and influences each entity has over another. This gives you an upper hand while dealing with customers or for maintaining successful business relationships.
The world of business is dynamic in nature. Everything keeps on changing. Even when you have the assurance of landing a potential client there are chances of the same deal going to the other opposing party. Maintaining B2B relationships is a constant tactical challenge. If you are not aware of key stakeholders, decision-makers or influencers, then there are chances of you losing the potential client due to lack of information.
To avoid such situation there is a need of an ideal relationship mapping tool. And this is where our new app Map My Relationships comes into picture!

Map My Relationships is a productivity control that offers an easy way to visualize key information related to the record much like a mind map view for Dynamics 365 CRM records. With a quick glance you will be able to gain all the important information related to the respective record without having to navigate around to get the various pieces of information. This control will further enable you to easily navigate to these related records and create activity records like Email, Task or Appointment. In this way you can make swift decisions, take quick actions and be on top of the game.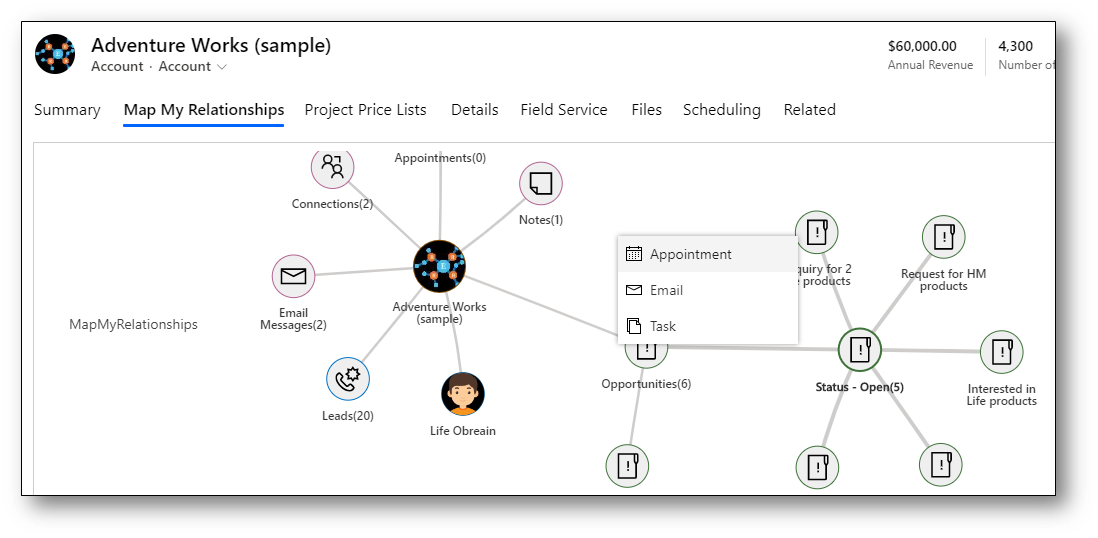 Thus, Map My Relationships gives you gainful insight of relationships between Dynamics 365 CRM Entity records in a single view thereby easily providing you with all the required information at a glance.
For more information, download and explore this amazing app from our website.
Please feel free to email us at crm@inogic.com for a 1:1 walk through on how our Map My Relationships app can help you build stronger relationships in a smart way!