Introduction
With Dynamics 365 v9.1, Microsoft has upgraded UCI with many exciting features. In this blog, we will explore the feature Toast Notification Display Time available in UCI.
Toast Notification Display Time is a new feature added to Dynamics 365 v9.1 but unfortunately, this feature is available only for UCI as of now, so enabling this feature in UCI will have no effect on Classic Web UI.
Let's understand the feature "Toast Notification Display Time" and where we exactly see the impact of this.
We all have worked with the Quick Create feature in Dynamics 365 CRM. While creating record through Quick Create, we usually get the notification Your changes were saved along with the link View Record.
Let us create a Contact record against an Account through Quick Create. You can see the notification after saving the Contact as below.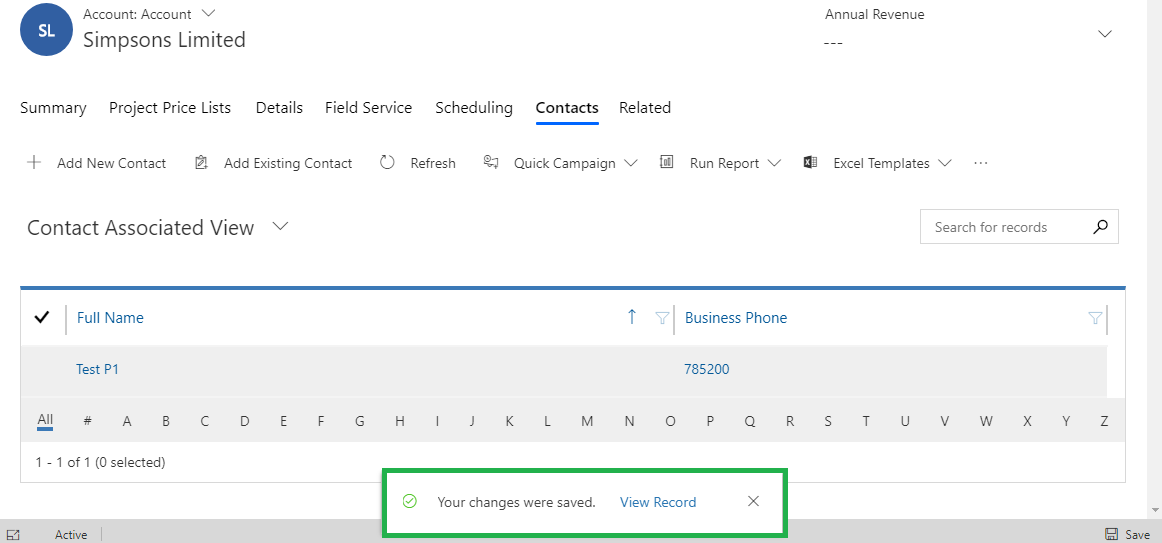 If you observed carefully, this notification appears for few seconds and then disappears. But, what if a user wants this notification to display for more time?
This is exactly where Toast Notification Display Time setting comes into picture. Under gear icon you can see the option "Toast Notification Display Time" as below:

Once clicked on above option, you would see below screen: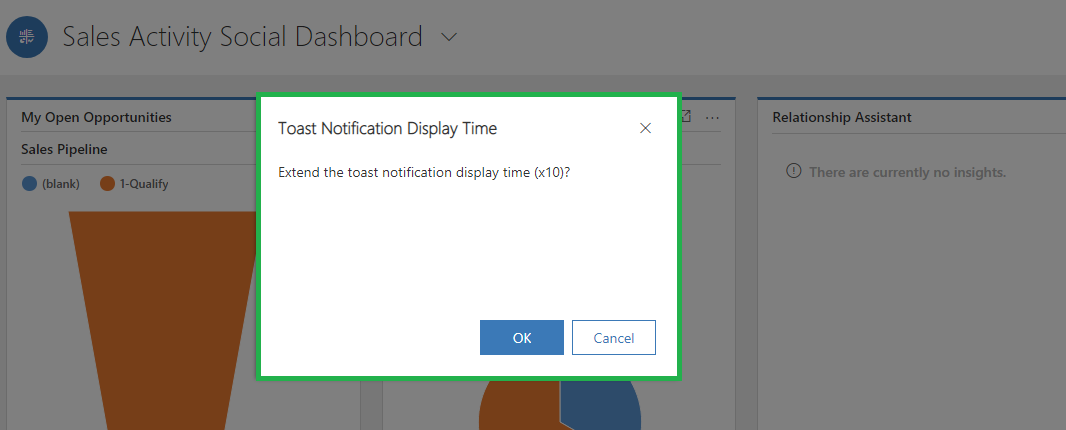 Once you click on OK button, the notification visibility and interactive time would increase by 10 times than its default time. After that notification will disappear as usual.
Note: Normally this notification's default timeout is few seconds but when this setting is enabled it lasts for 10 times more than default timeout.
While "Toast Notification Display Time" setting is enabled, if a user clicks on "Toast Notification Display Time" option again (under gear icon), then the user would be prompted to switch back to the "default toast notification" time as usual.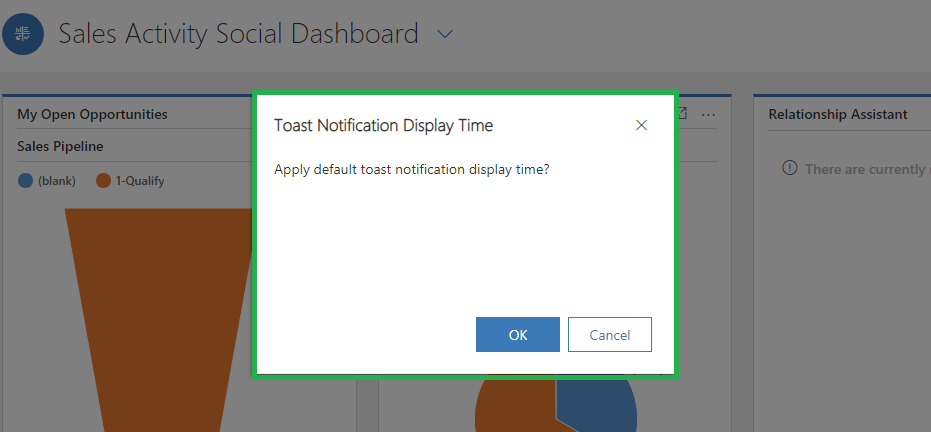 Conclusion
This feature extends the timeout to 10 times more than the default notification time and is a boon for users as they would have enough time to take action.