Introduction
As we know, the Business Process Flow feature plays very crucial role in Dynamics 365, which guides the users to execute their work sequentially with defined stages.
With the release of Dynamics 365 9.x, Microsoft has added new feature .i.e. execute workflow/action from Business Process Flow stage as on demand.
Means, when the user is working in a particular stage and want to execute workflow/action on demand then he can simply do that as like a normal step.  Let's take a business case scenario if user move to Approval stage and get the approval and then want to send an email to the responsible person on demand. For that, we can create a workflow which will be used to send emails and this workflow can be called from the stage by just clicking that workflow as a step.
In the below screenshot you can see we can configure the business Process flow to leverage the triggering workflow/action on demand.
You can see the component that allows us to trigger workflow/action in the stage, which is named as "Add Action Step".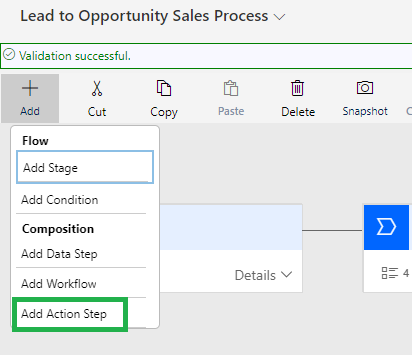 We need to add this "Add Action Step" component in our stage and there we will get an option to select the workflow/action. You can see below screen after adding the step.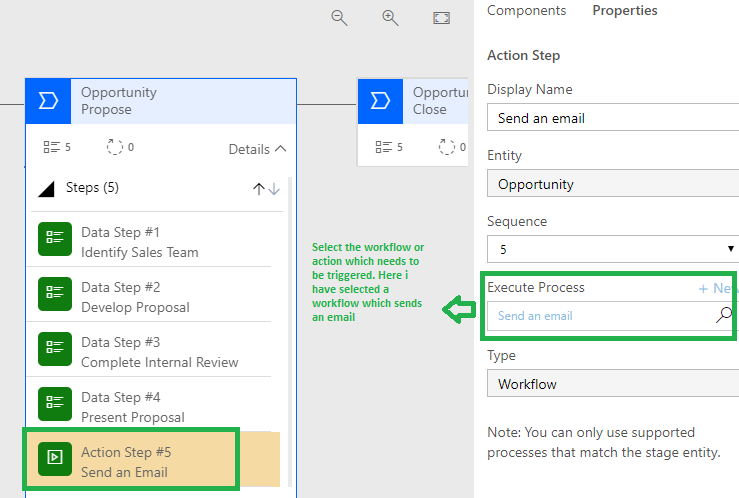 You can do lookup more on the "Execute Process" property where we can see the list of workflows and Actions which can be called/executed.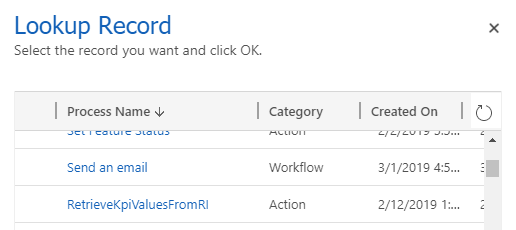 So on the CRM record, the Business Process Flow will show the above-selected workflow or action and the user can simply execute that workflow/action by simply clicking on it.

After executing workflow/action it would show as completed.

Conclusion
We can execute workflow/action from business process flow stage on demand.