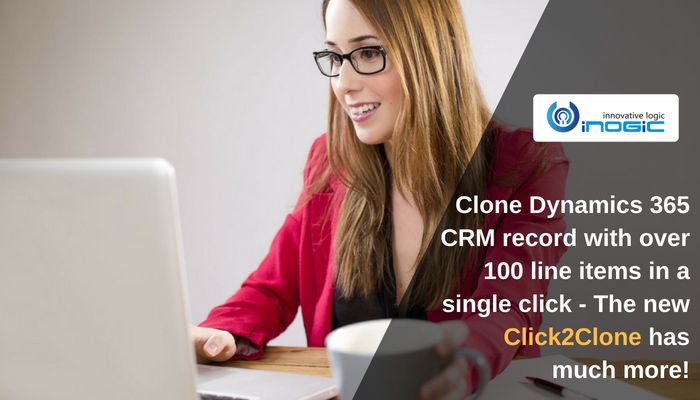 Innovation has no boundaries. A while back we saw some exciting features in Click2Clone like Hierarchical Relationship Cloning, Cloning Dynamics CRM records using Workflows, Prefix & Suffix configuration for cloned Dynamics CRM records. After this release our team started to work on the next version and the core focus of this release was to take cloning to the next level; which will make a life of Dynamics 365 CRM user easier & happier.
So, here we are, with another new release of Click2Clone – Your favorite one-click solution to clone Dynamics 365 CRM records!
Click2Clone is a productivity app for Microsoft Dynamics 365 Customer Engagement that enables users to clone records along with the deep links to related records. Cloning is supported for OOB as well as custom entities of Dynamics CRM.
In our latest release we have taken Cloning to the next step; now users can clone a quote even with over 100 line items with just a click of a button!! Moreover, they can also automate the cloning process through workflows.
Let's have a look at what we have packed in this new release;
1. Ability to access cloned record through the workflow for further operations: When a record is cloned through a workflow, you now have the ability to perform additional workflow steps on the cloned record. This would be beneficial when you want to set constant values to certain fields of the cloned record. You can now set the reference of the newly created record on the source record and vice versa. This allows you to keep a trail of the source record from which the copy was created.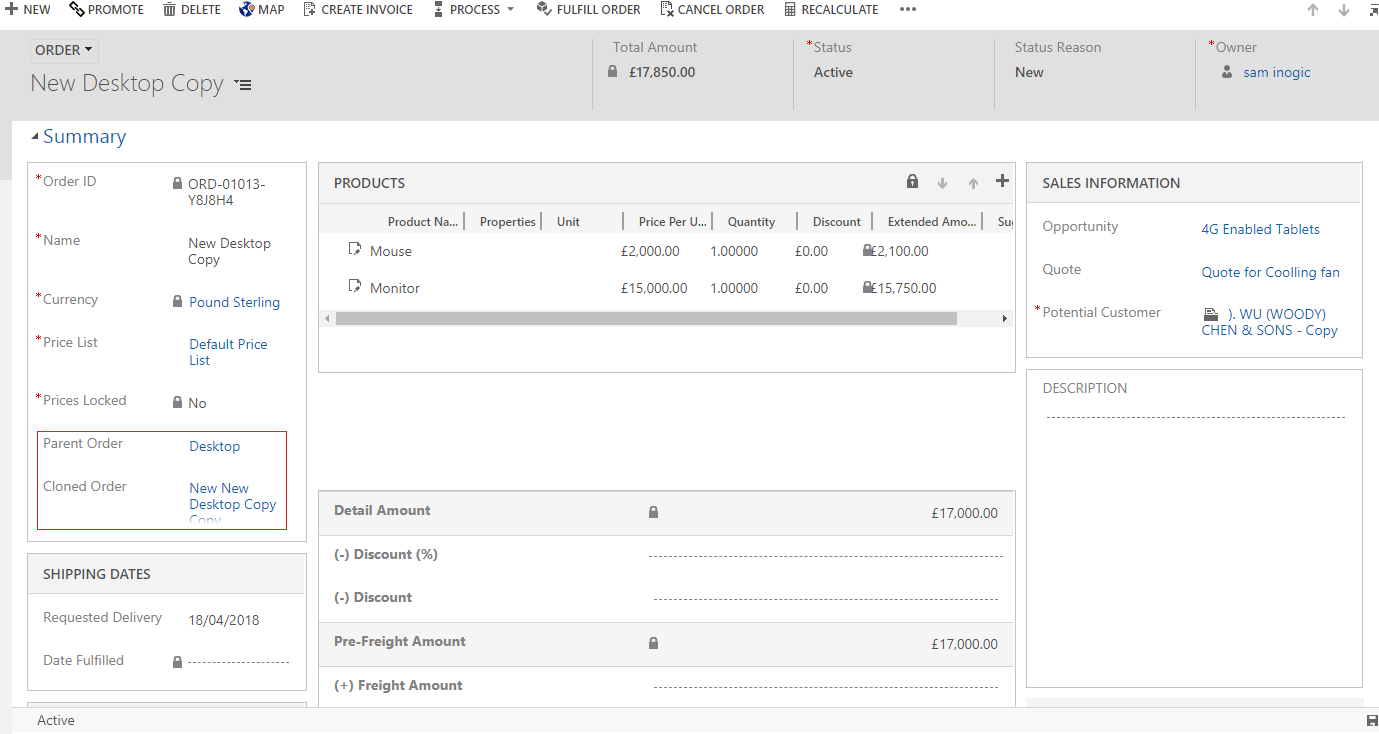 2. Click2Clone until now only supported self-cloning i.e creating a copy of the same record. We now allow for Copying one record to another record. Clone Opportunity and create a Project record. Users can also clone the relationships from one entity to another entity including its related child records.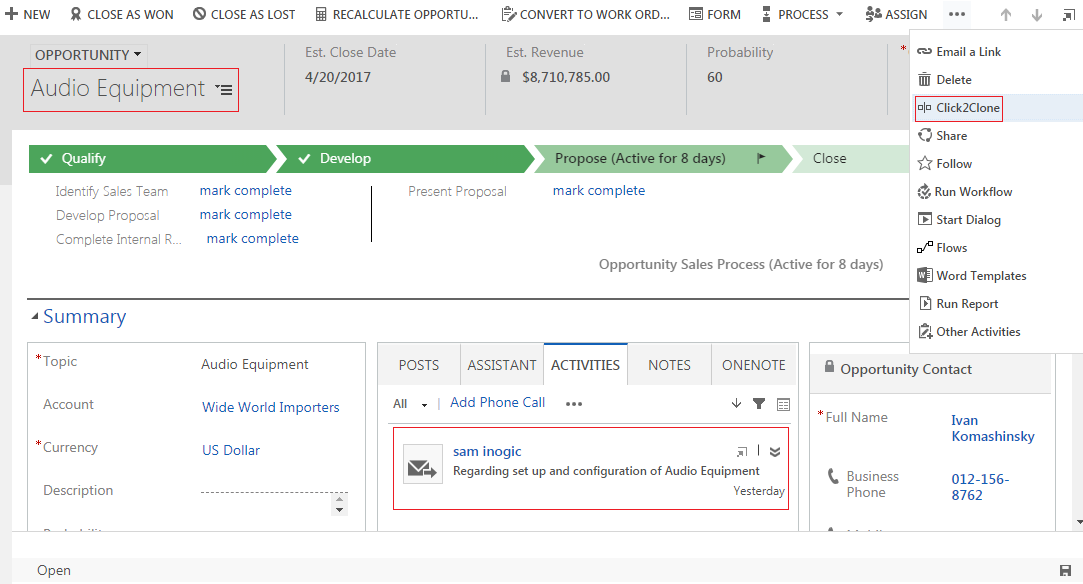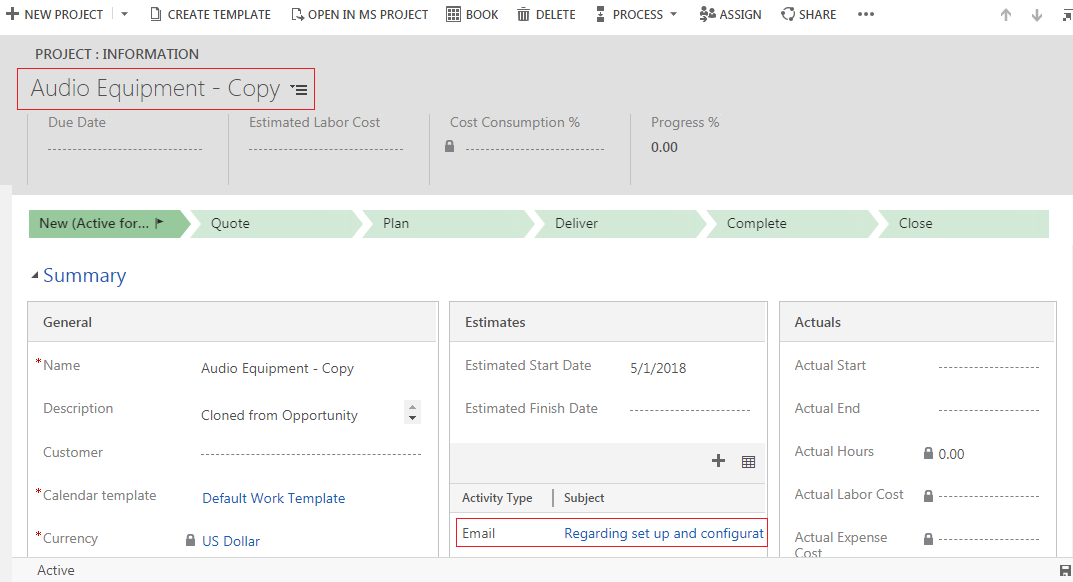 3. Configure fields and relationships to be copied : You can now define the fields and relationships to be copied for the child records. When you copy a quote, you can now choose the fields on the quote lines that you would like to copy.

Similar to Innovation even Productivity has no boundary. Get your hands on this experience by evaluating the new features of our solution. Download your free 15 days trial from here right now!
We would like to take a moment to introduce our new product Alerts4Dynamics to you. Alerts4Dynamics lets you schedule and manage alerts in Dynamics 365 CRM to notify users about the updates in CRM, due invoices, reminder to send quotes, etc. You can define target audience and send them priority based alerts via pop-ups, form notifications and emails. You can also view the log of read/dismissed alerts by users and also create alerts for multiple records by defining rules.