In modern businesses, there is an unavoidable need of creating quotes or invoices in a small amount of time for new as well as existing customers. So organizations need to keep these quotes/invoices handy on time so that there won't be any delay occurring in the business. Also, we can't keep customers waiting for a long to provide these quotes/invoices on time. Thus there should be a way that will help us to create these quotes/invoices in few minutes and Grow Efficiently.
This is where a productivity App like Click2Clone comes to the rescue. Click2Clone will clone your quote records instantly in Dynamics 365 with just a click. Now sales reps won't have to worry about creating all new quotes for their customers' right from scratch every time. Just by cloning the existing quote within Dynamics CRM and editing the selected fields will help them to speed up the business process. This will not only result in good customer experience but also have a cutting edge over the other competitors in having some effective business processes. In one of our earlier posts we saw how to Deep Clone your choice of child records along with parent records in Dynamics 365 CRM.
Today let's see a process how to copy multiple quotes in a click in Dynamics CRM.
Let's take an example of multiple Quotes present in CRM having multiple line items included along with other important details filled.
All that the user needs to do is just select the multiple quotes for cloning and click on the Click2Clone button as shown below.

Now, you can see multiple records cloned with the filled details also getting cloned that are existing on original record as shown below.

Now, you can see the new records created with all the filled details same as existing on original record as shown below.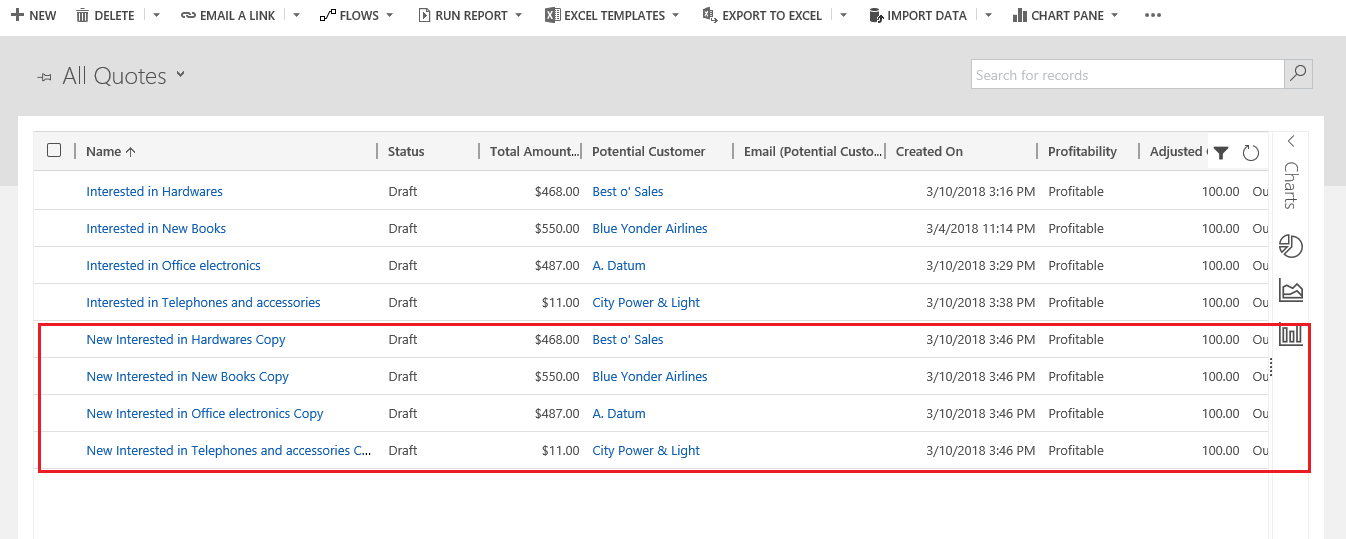 Another way is to automate the cloning process is with the help of workflow to get triggered and call the solution to clone the selected record on the occurrence of various messages like update, assign, create, etc. This workflow runs with the help of the 2 assemblies Inogic.Click2Clone.RecordId and Inogic.Click2Clone.CloneRecords as shown below.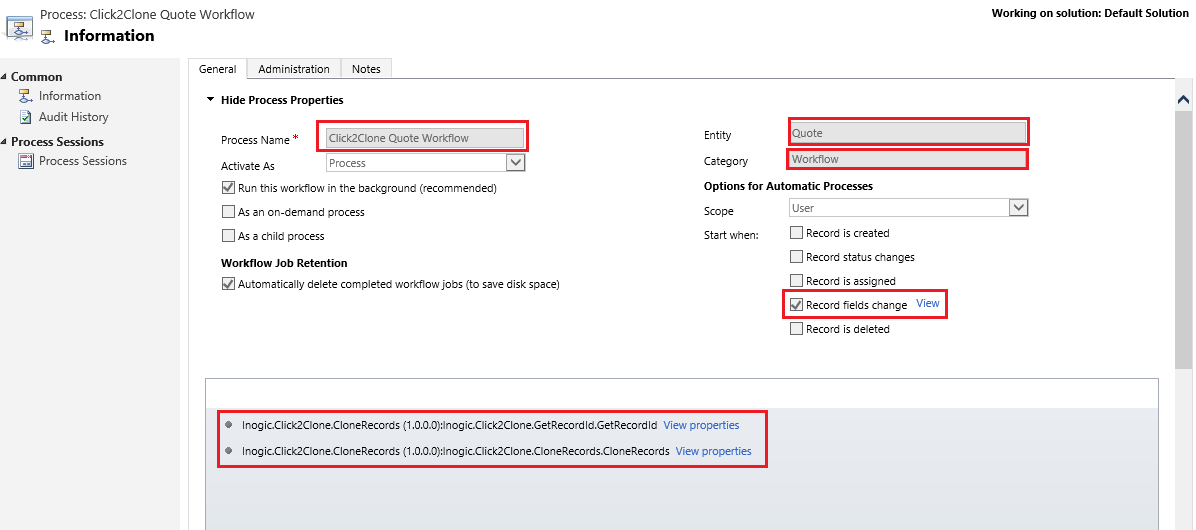 Thus, Click2Clone will clone your Quotes single or multiple with the help of Click2Clone Button or by workflow to automate the process of cloning quotes in your business.
So what are you waiting for? Hurry up and give a try from Microsoft AppSource or visit our website for your 15 days free trial to copy or clone your records in MS CRM and speed up your business process thereby improvising your customer management system.