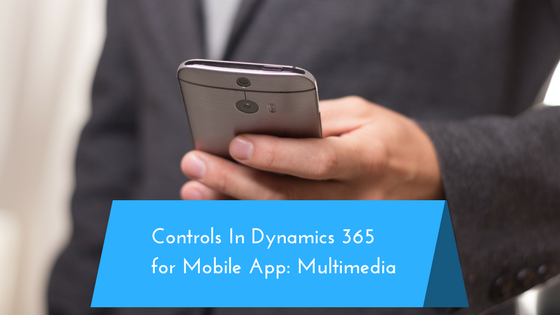 In our previous blog of the 'Controls in Dynamics 365 for Mobile App' series, we discussed Input Mask Control which enabled users to add a predefined format for error free phone number entry by mobile and tablet users. Today, let us discuss Multimedia Control.
How Multimedia Control can be useful for users?
It is extremely important for a Sales Person to be prepared at all times. When a customer schedules an appointment to discuss about a particular product, rather than searching for the demo or explainer video about the product, you can use the Multimedia Control to add the related video in the respective CRM Record.
Note: Multimedia Control only supports Single Line of Text field type with format as URL.
Let us see an example where a Sales Person wants to add a video to a particular Product Form for an appointment later in the day:
1. Create a Single Line of Text field 'Product Demo' and set the format as URL as shown in the screenshot below;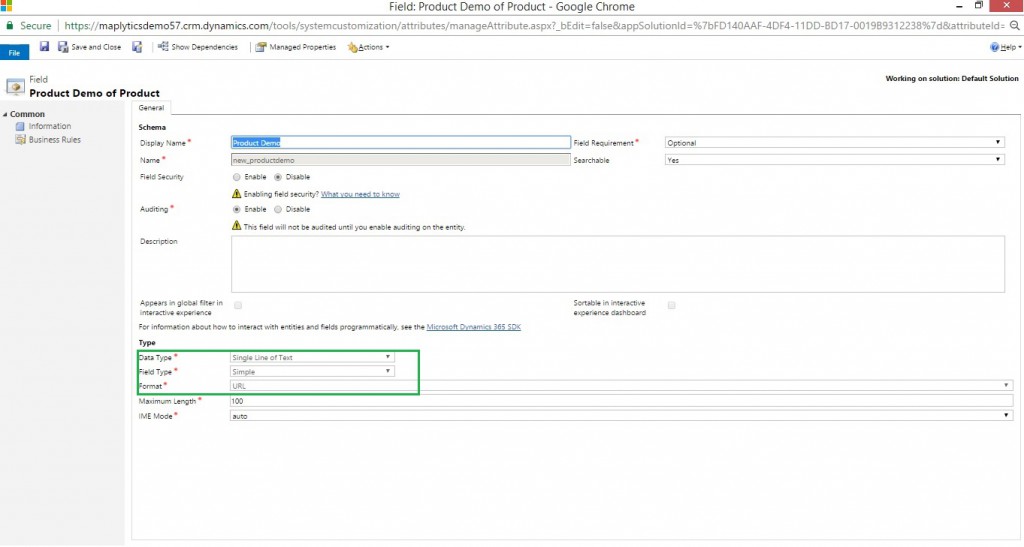 2. Now add this field on the Product Entity form, as seen in the screenshot below;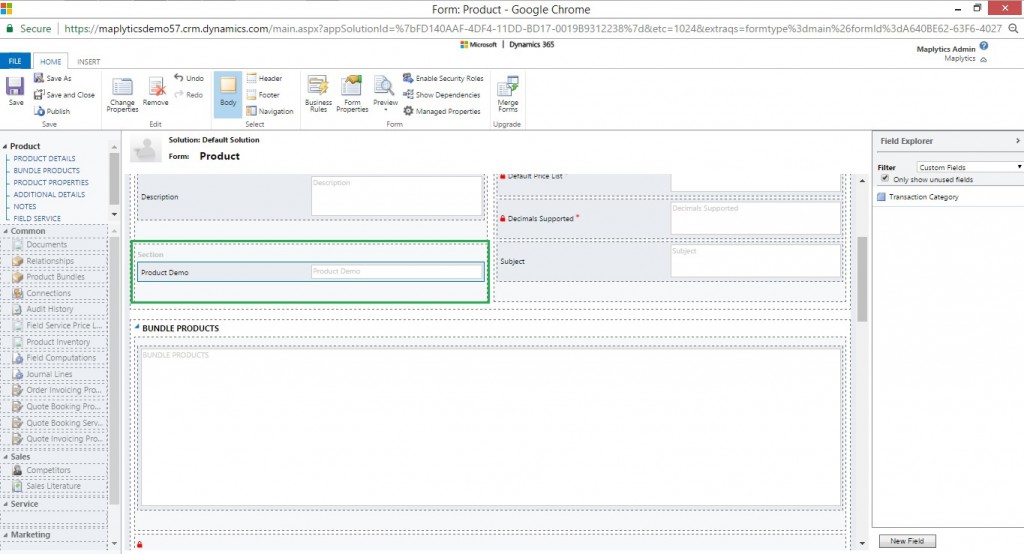 3. Click on Save and Publish the customizations.
4. Select the created field 'Product Demo' and click on Change Properties and then select controls from Field Properties to Add Control, as seen in the screenshot below;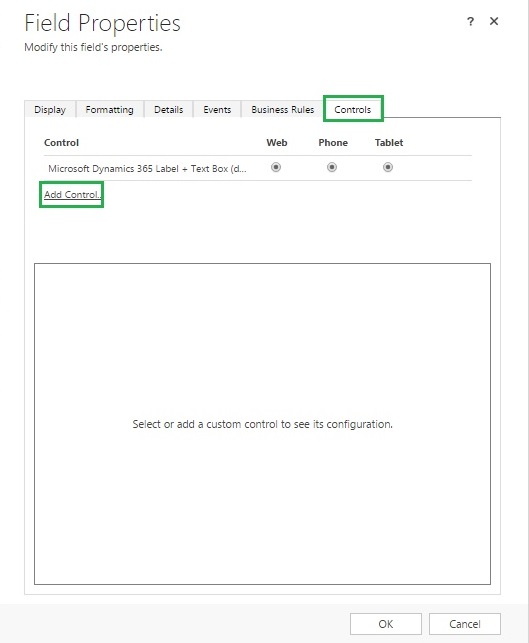 5. Now add the Multimedia Control to the field as shown below;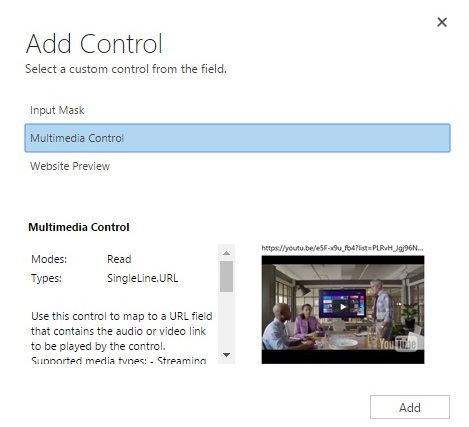 6. Then enable the control for Mobile and Tablet as shown below;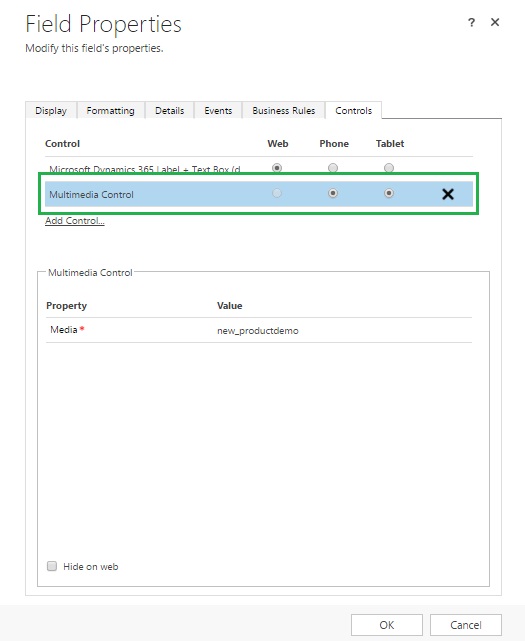 7. Click on Save and Publish the form changes.
8. Open the Product record where you want to add the video and add the URL of the product demo video as seen below;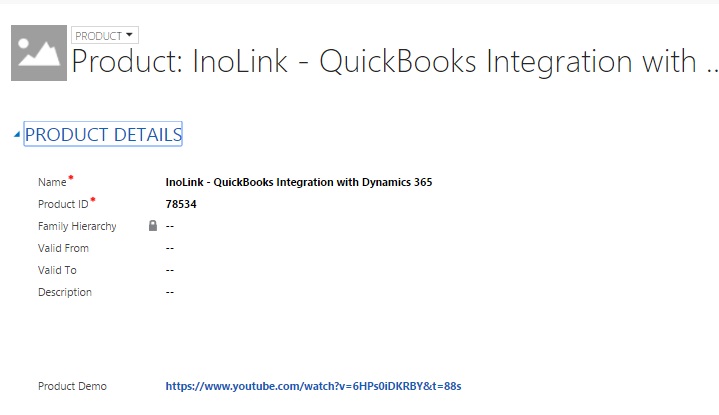 9. After you log in to the Dynamics 365 App for Mobile or Tablet, you can see that the URL that we added in the 'Product Demo' field on the Product record can be seen as a video right within the app;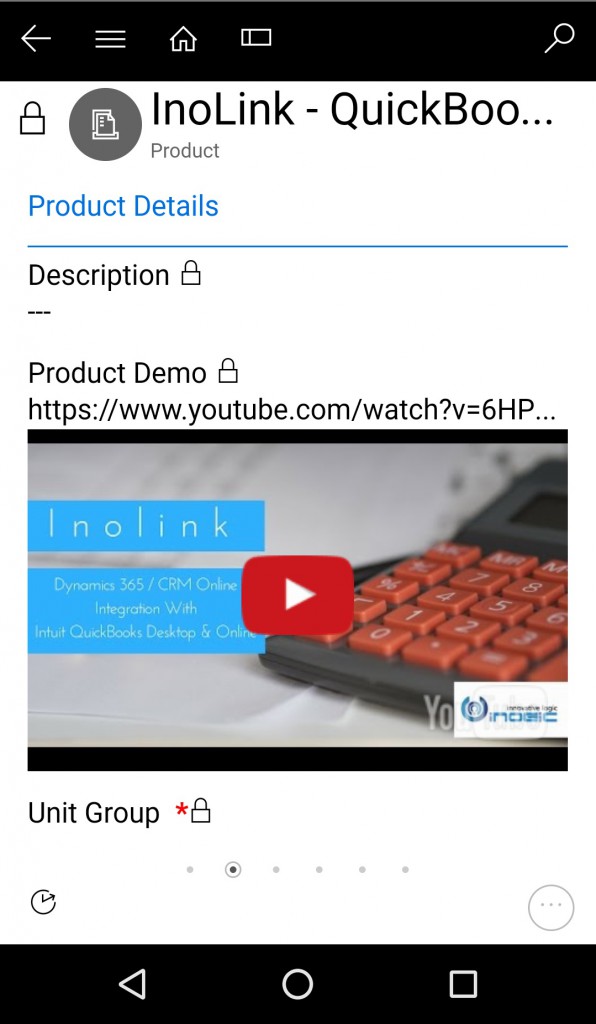 Conclusion:
Multimedia Control is useful to add video or audio in CRM records on Mobile app. This control can be useful for a Sales Person who has different appointments regarding different product enquiries. He can easily add the product demo videos in the respective Product record and be well prepared for his appointments.
Spanish, German, French, Portuguese, and Turkish – Map analytics within Dynamics 365/CRM now in language of your choice!