We all are aware of what Interactive Service Hub dashboard is as it is introduced in Microsoft Dynamics CRM 2016. To know more about how you can create your own Interactive Service Hub dashboard, visit here.
Microsoft Dynamics CRM 2016 Update 1 enables you to apply sorting and filtering functionality for your Custom and OOB fields. You can set your own fields in global filter and sorting fields in interactive service hub dashboard by selecting two fields "Appear in global filter in interactive experience" and "Sortable in Interactive experience dashboard".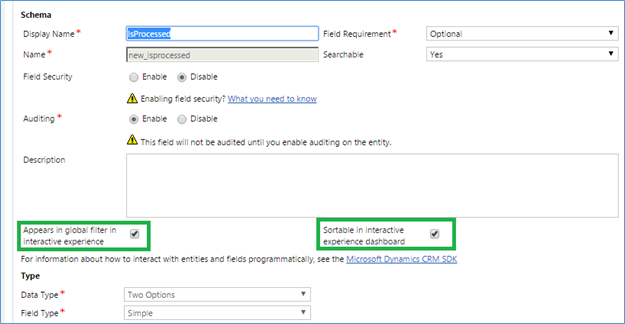 Once you select your field for sortable in interactive experience dashboard, it will include in list of sorting fields which are enabled for sorting as shown in below screenshot.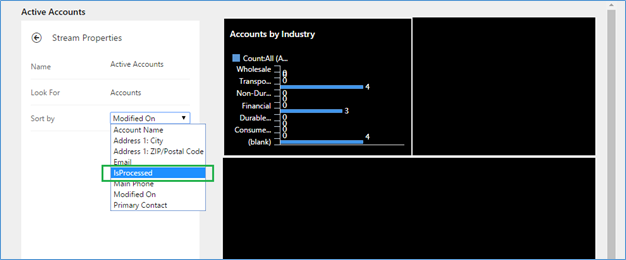 Same for the filter, your field appears in the global filter in interactive service hub dashboard.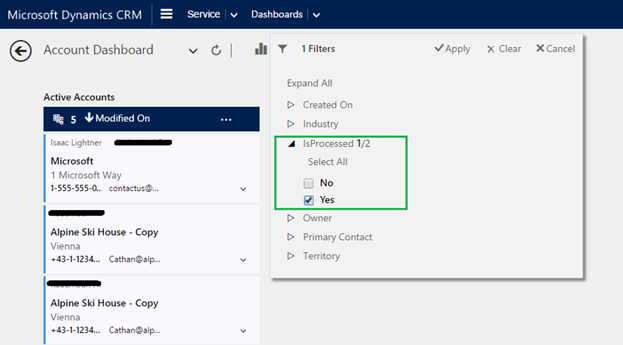 This is how you can apply sorting and filtering for your OOB fields as well as for custom fields in Global interactive service hub dashboard.
Now do Accounting without leaving your Dynamics CRM  – Try InoLink – Dynamics CRM QuickBooks integration tool!