Inogic always tries to make Dynamics 365 more powerful and productive by developing new add-on solutions. Click2Clone is one of these productivity solutions, which is designed to quickly copy/clone Dynamics 365 CRM records, thus saving time and effort. Click2Clone offers to copy Dynamics 365 CRM records including the child records in Dynamics CRM and it can be done in just one click.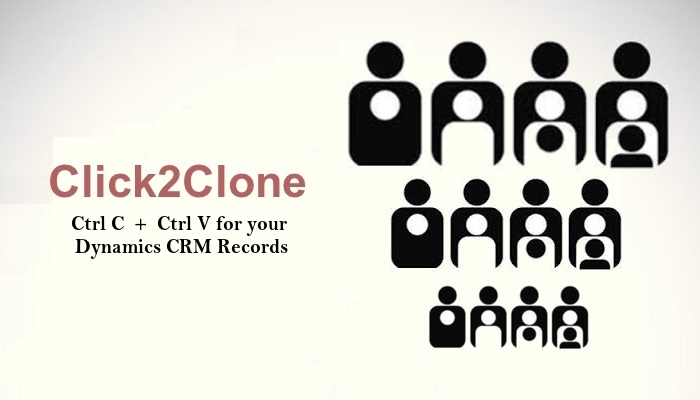 How is "Click2Clone – by Inogic" Beneficial?
Many users face this situation where they want to create multiple repetitive records with the same data, which can be a time-taking process. However, Click2Clone can shorten this time by cloning the existing Dynamics CRM records and creating multiple new records.
The latest Dynamics CRM version allows creating a clone relationship in Dynamics CRM. Click2Clone on the other hand is not bound to particular entities and performs this cloning technique to most of the entities including a system as well as custom entities.
It works for all versions of Dynamics CRM 2013 and above, and all deployments models like; On-Premises, Online, and Partner-hosted. It is effectual when there is a bulk volume of repetitive data entry, which can be otherwise time-consuming and cumbersome.
Significant Features of Click2Clone:
Clone/Copy  System and Custom entities of Dynamics 365 CRM.
Easy on installation and configuration for the end-user.
Copy/Clone existing Dynamics 365 CRM records along with the child records.
Carry over related records through 1:N & N:N Custom relationship.
The swift mechanism for copying/cloning multiple Dynamics 365 CRM records.
Trial Available: To get a practical experience, download your free trial or email us on crm@inogic.com for a live demo.
Pricing: Click2Cone is available based on per user per month pricing. You can also avail some special discount offers. Email us on crm@inogic.com