Microsoft Dynamics CRM 2016 is integrated with several crucial features, and with these superior facilities, it has already been proved as "The most comprehensive upgrade ever." The enhancements have been made in various grounds like mobility, intelligence, customizability, and service. Amongst all these features, Microsoft has also worked on enhancement of Social Pane. It has integrated filter for activities in CRM Social Pane, which helps in refining the activities for better experience.
Explore Filter Feature for MS CRM Social Pane Activities 
Filter is an important feature, which allows filtering activities, or selecting only those type of activities that one wants. It comes as a button in Social Pane's activity area. This Filter can be applied on Activities according to Selection of Activity Type. Users can check any option amongst; All Entities, Task, Appointment, Phone Call, or Emails. Microsoft gives Checkbox Options to select required type of activities; all activities are selected by default. Let us see how exactly it works;
Step 1: Under activities tab, all the activities are listed in the window.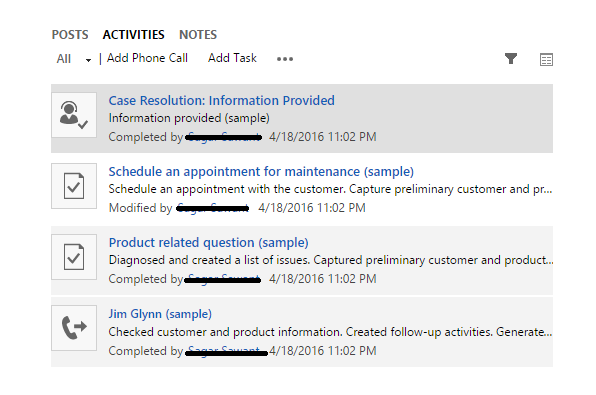 Step 2: In order to filter Activities, user first needs to click on the filter button (icon) (available in right side) from Social Pane's activity area. When this button is clicked, list of activity types along with checkboxes will be prompted. By default, all the options of activity types are selected.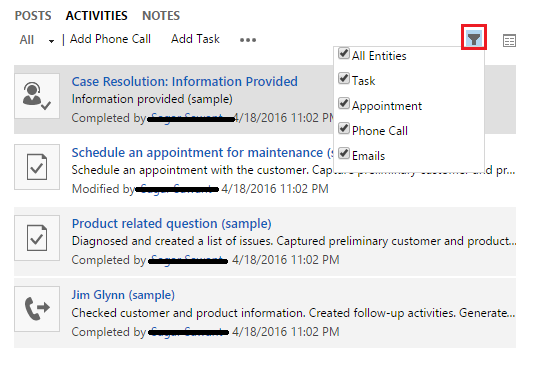 Step 3: Users can select required activity types amongst the list by checking or un-checking. As per user's requirement and selection, it filters the activities. For instance, users can select Task and list of Tasks will appear on the list.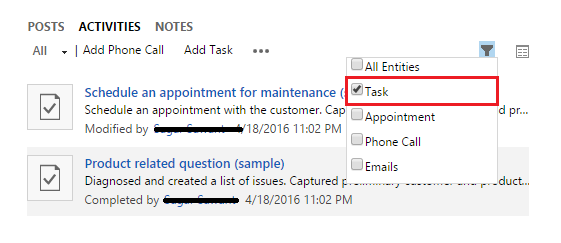 Microsoft Dynamics CRM 2016 has many advancements and integration of new features. This customizable filter for activities in Dynamics CRM Social Pane is amongst these features, which has definitely uplifted the experience and productivity of users. It is a quick way to view only needed entities. Hope this piece of information helps!
 Have you checked…Whats new in Maplytics May release?