This is a part two of our User Adoption Tracker Series. In Part 1 we saw how User Adoption Tracker could help you to track users actions of your Dynamics CRM/365.
As we have been talking about adaptability, here in Part 2 lets read more about the Dashboards available in our user adoption tracker for your Dynamics CRM on-premises or online.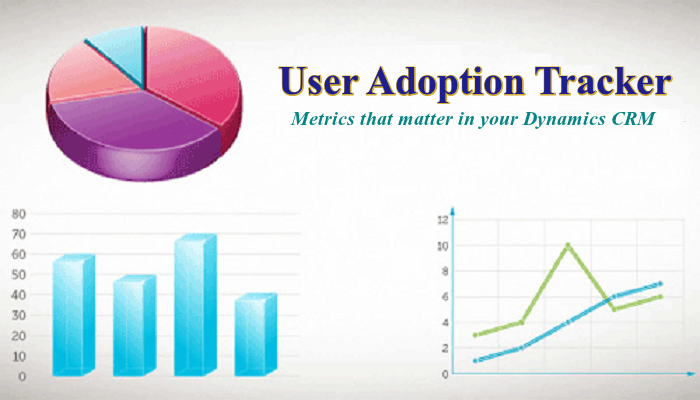 User Adoption Summary – Basically we have categorized the Dashboard in 4 segments namely
Activities This week – This gives you a graphical view of user adoption of Dynamics CRM this week.
Counts by Action – Again a graphical view of activity undertaken by the team
Actions by Entity (Today) – Activities undertaken by the Dynamics CRM user today.
Revenue by User Adoption – Analyzes the revenue pattern of users vis-à-vis their CRM adaptability.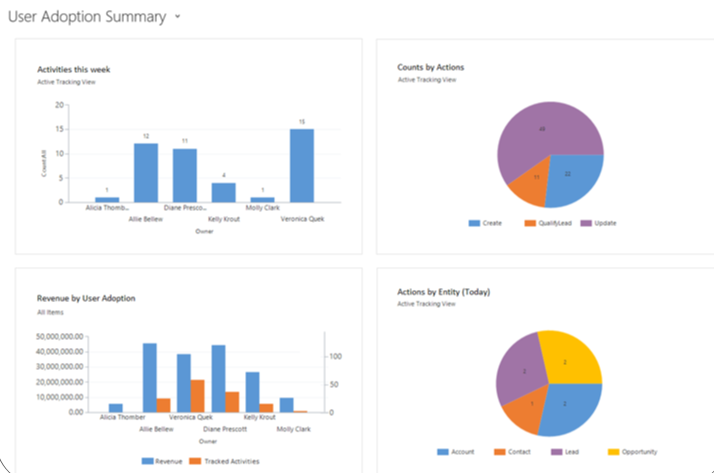 That's not just it, user adoption tracker:
Supports tracking on OOB & Custom entities
Configure entities and actions to monitor
Data is stored in a format that is easy to report on
And a quick recap:
Start with a Trial:
Email us on crm@inogic.com with your CRM version and deployment (on-prem or online) model for your 15 days fully functional trial.
Product Page – http://www.inogic.com/product/productivity-pack/user-adoption-tracker-in-dynamics-crm
Presentation – http://www.inogic.com/Assets/Presentation/USER_ADOPTION_MONITOR.pptx
What versions of Dynamics CRM does it support?
User Adoption Tracker supports all CRM deployment models namely on-premise, on-line and partner-hosted. It supports Dynamics CRM 2011 and above.