Introduction:   
There are various options provided for resource scheduling parameter. Latest Field Service upgrades (version) introduced these features independently for Field Service by configuring the settings from "Rescheduling parameter" area.
Scheduling Parameters in resource scheduling (Settings) are those settings which includes general settings like default radius values and Units, Geo data, Resource Scheduling Optimization.
Scheduling parameter entity shows the resource scheduling setting. Resource scheduling is a process in project management that organizes your resource's time so that the right person is assigned to each job.
Previously we have setting on the schedule board where we are able to change the View of the Schedule board from default to new schedule board as shown in the below screenshot: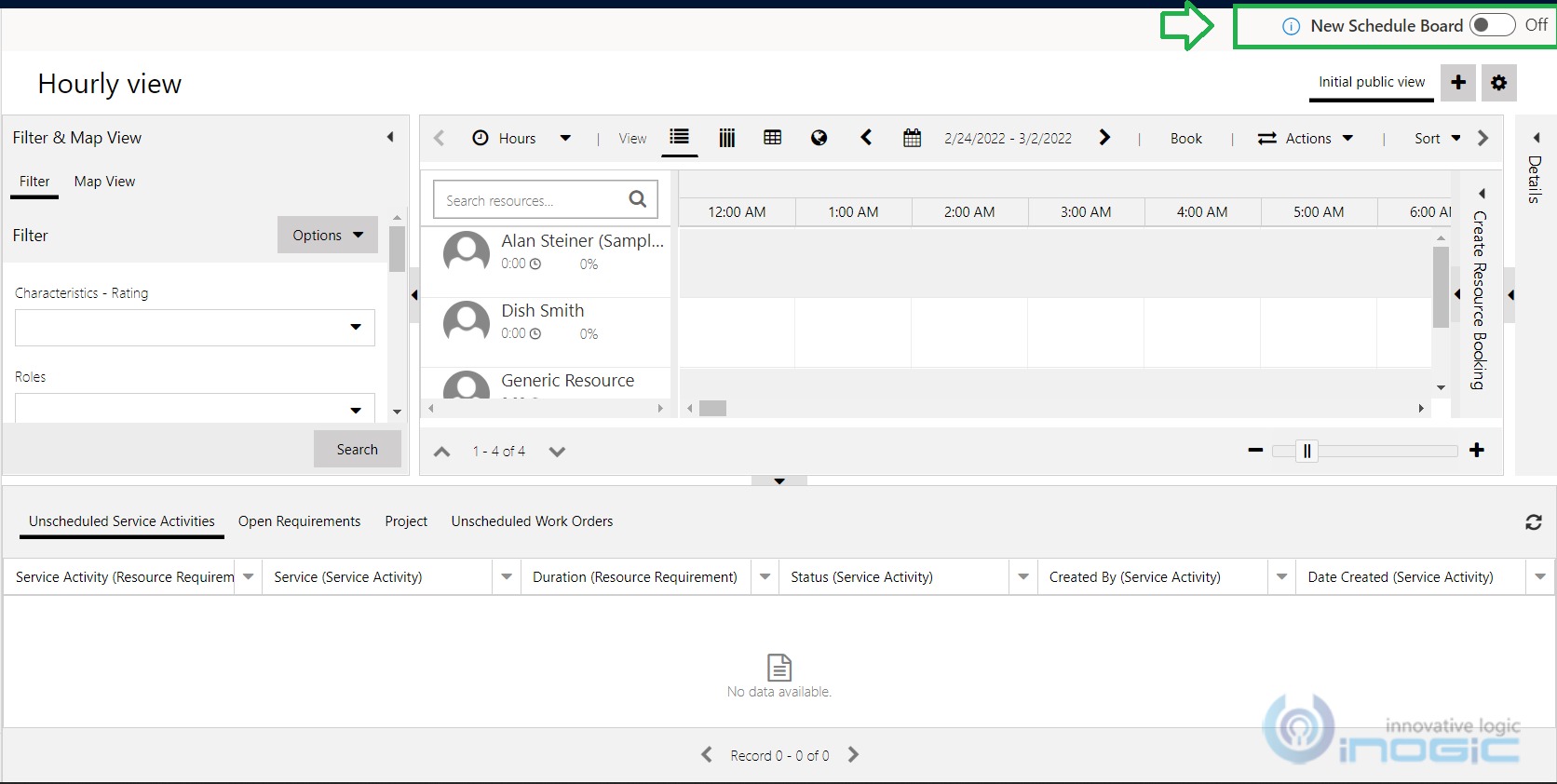 If we click on this new schedule board setting then Schedule board view will be changed to new schedule board as shown in below screenshot: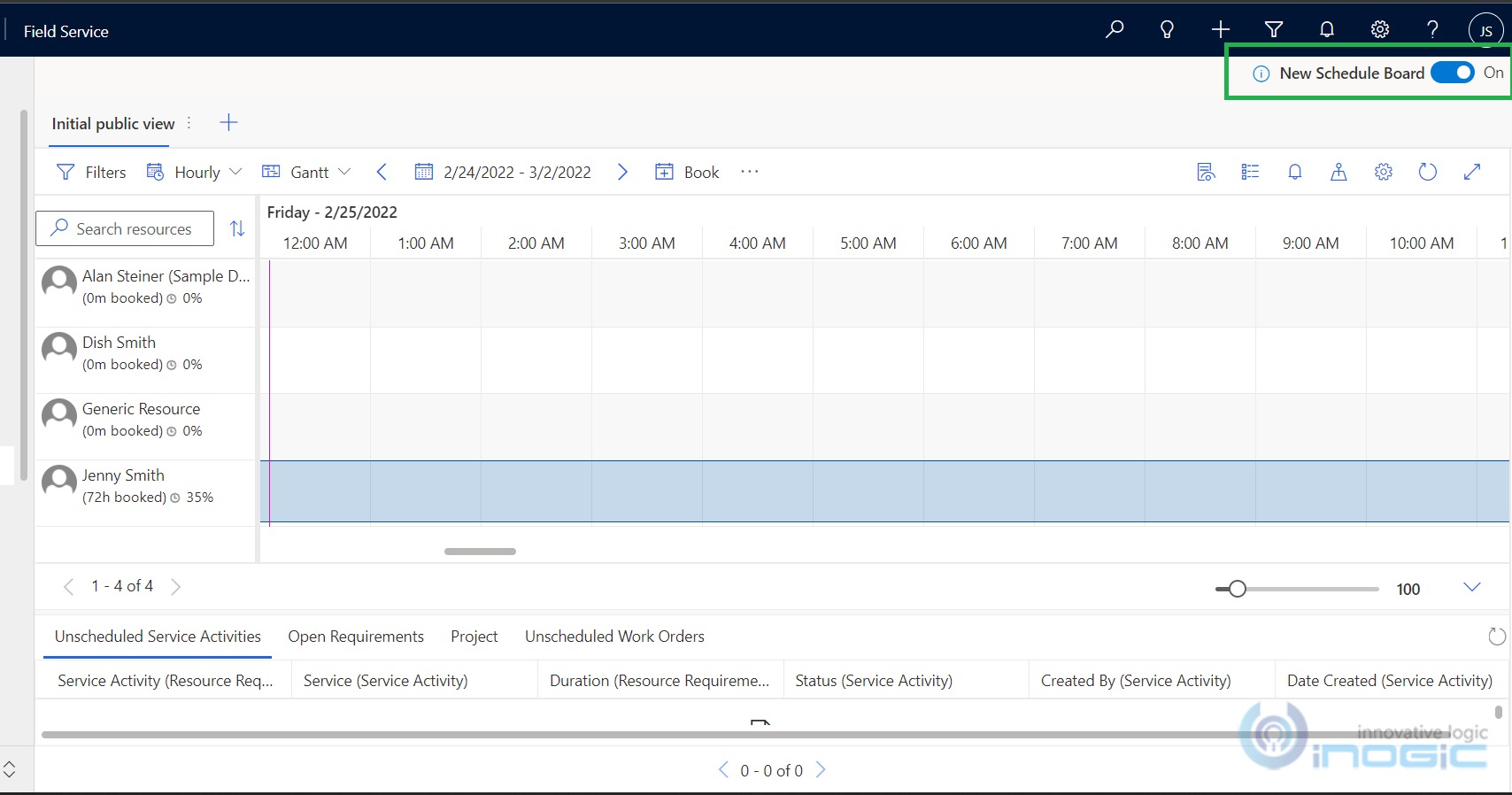 In this blog we will walk you through the steps to enable or disable "New Schedule Dashboard" on field service which is applicable for Organisation level.
Note: This New schedule board button won't be displayed on Schedule board but we can directly enable and disable this setting from Resource scheduling parameter.
So, here are the steps to enable/disable New Schedule Board:
Steps 1– Login into Field service app and navigate to Field Service -> Resource -> Scheduling Parameter->Resource Scheduling-> General.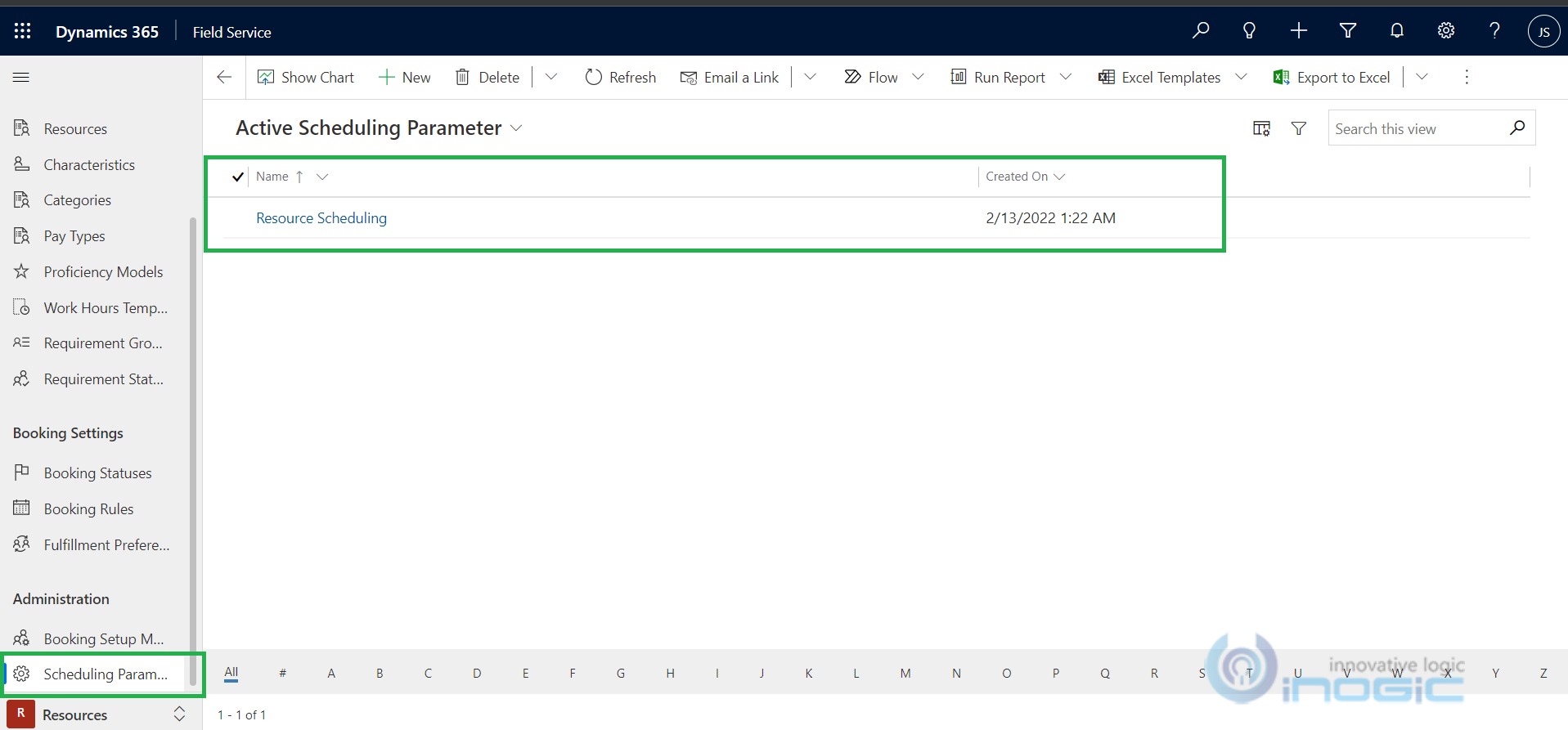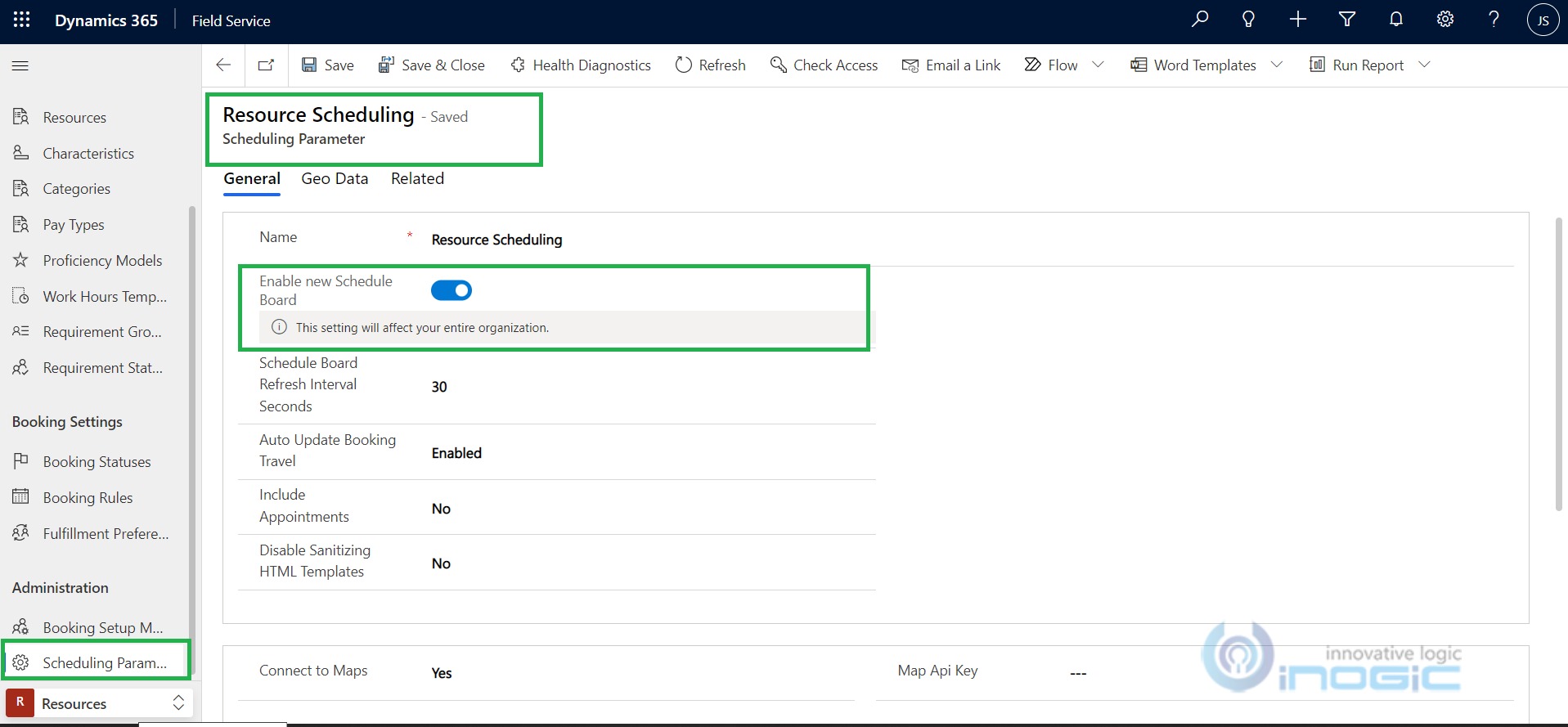 Step 2– If 'Enable new Schedule Board' is enabled then new schedule board will be displayed as shown in below screenshots: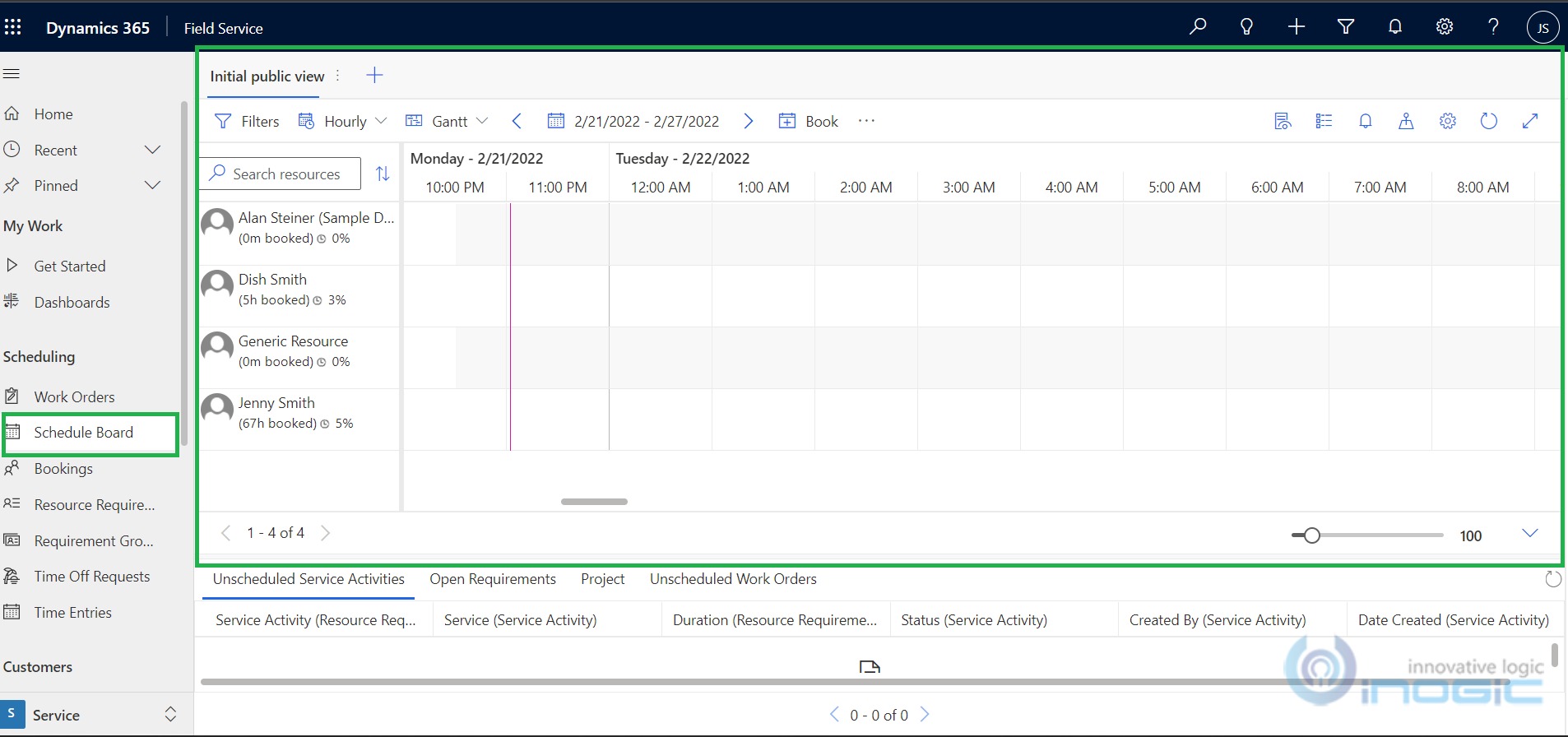 Step 3: If 'Enable New Schedule Board' is disabled on schedule board then new schedule board toggle will be displayed. And on schedule board entity default schedule board will be displayed.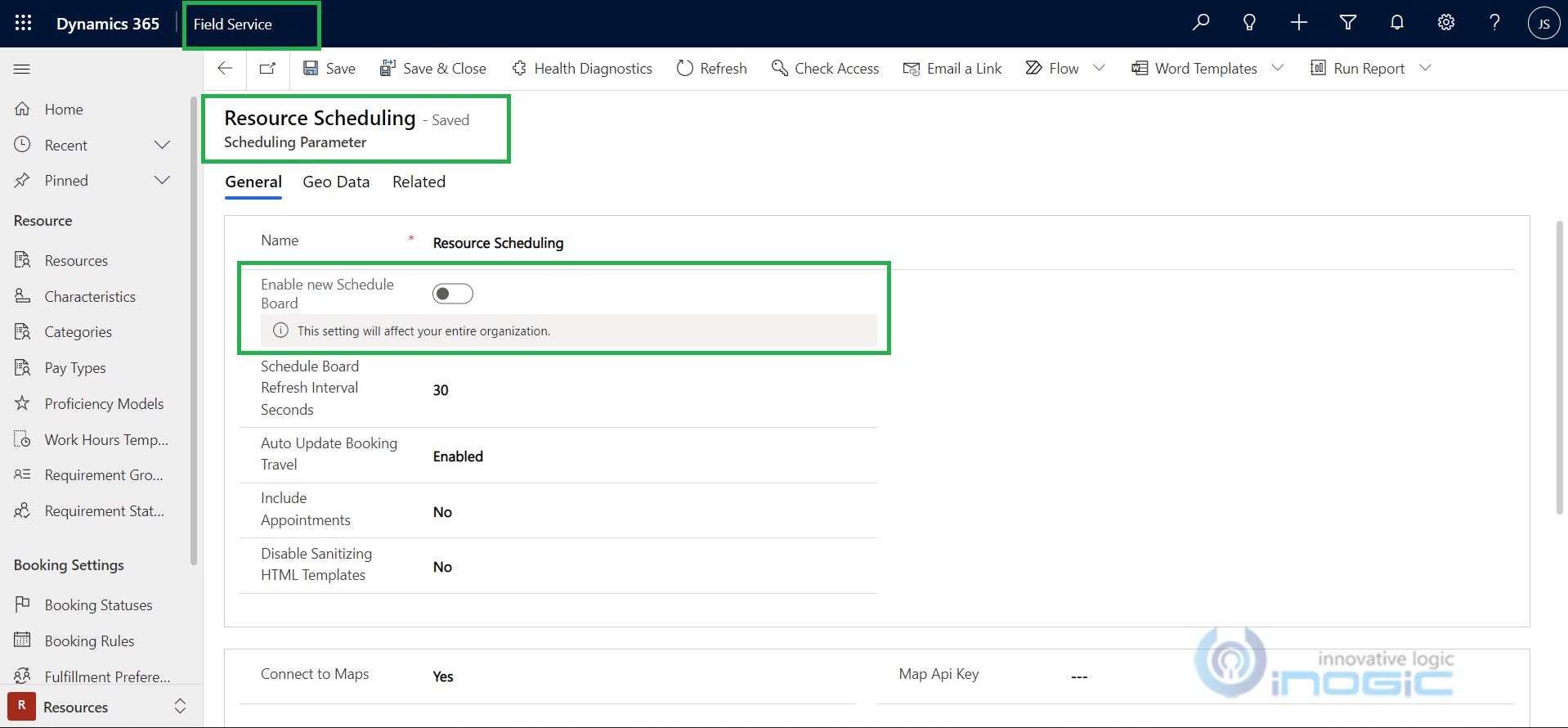 Step 4– Once we disable the setting "New schedule board" toggle will be displayed and default schedule board will be displayed.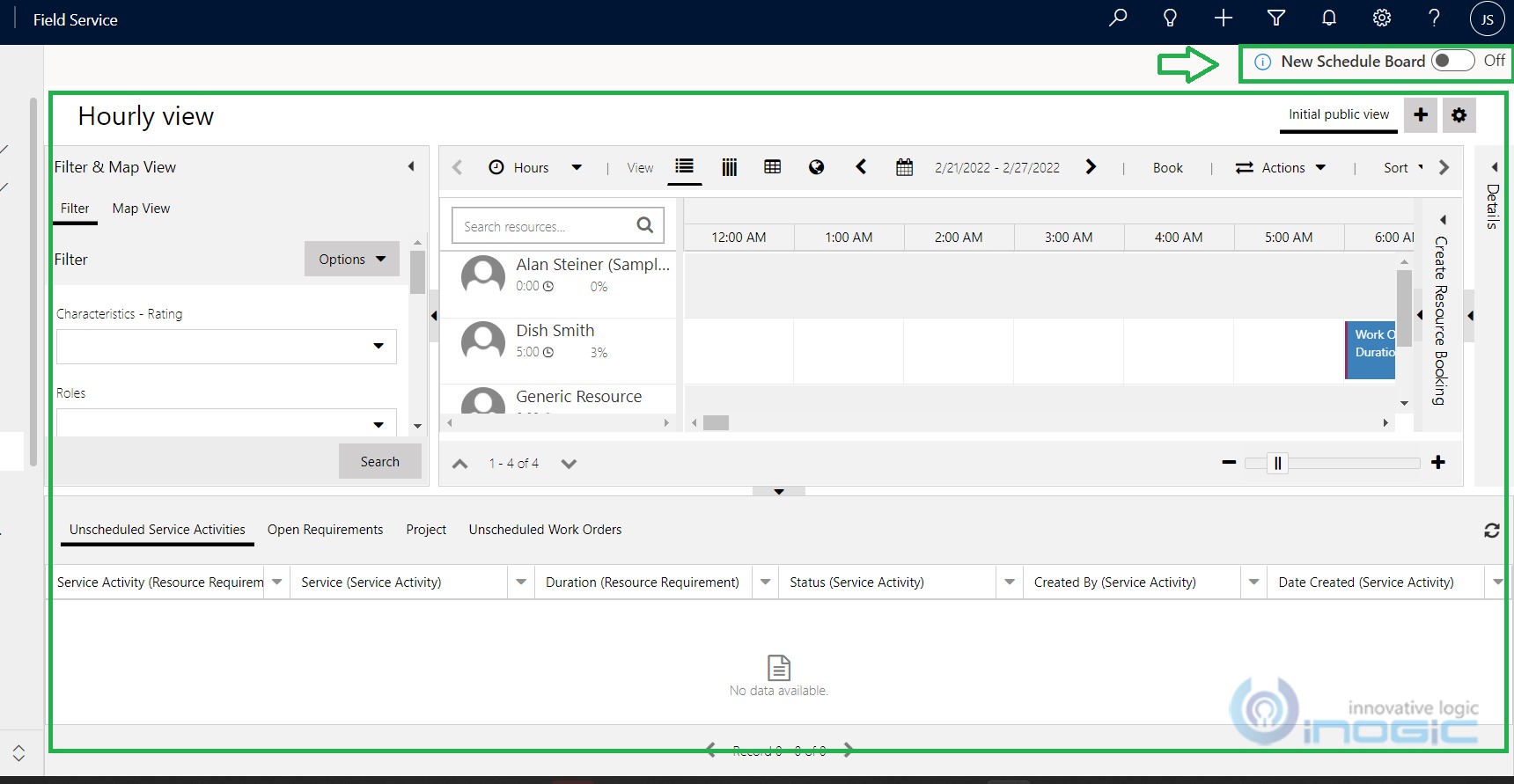 Conclusion:
In this way, you can easily Enable or Disable the New schedule board on Schedule board entity with 'Enable New Schedule board'.
Need any help with Microsoft Dynamics 365 Field Service module / Microsoft CRM / Power Platform development?
Want to manage your field services portal more effectively? Contact us at crm@inogic.com and our Inogic- Professional Services Division will help you modify, optimize, and automate all our requirements within Microsoft Dynamics 365 Field Service!
Happy Servicing!