Introduction:
Earlier, whenever there was a need to add new columns or remove columns from the home grid of any entity you had to perform a series of steps like navigating to customization, choosing the entity, adding the columns and then publishing it.
Now, with just one click on the setting in the model-driven apps, you can customize grid columns and their order right from the grid view page itself.
Here is how it is going to look:

If you aren't able to view the column options settings it is because the environment is not upgraded. The environment should be release wave 2 2021 enabled.
Below are the steps on how column options settings can be helpful:
Select any entity of your choice and navigate to the home grid as shown below:

Now click on the column option setting right next to the Filter icon:

An Edit columns pop up is going open up: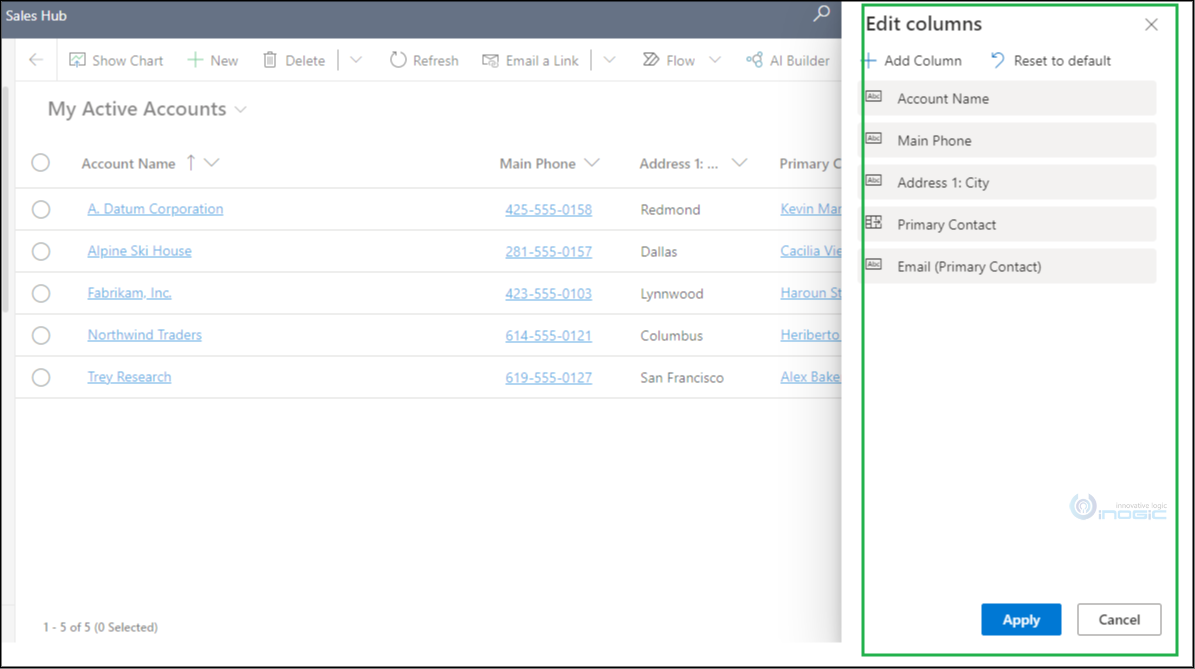 The default columns are set already. If you wish to add more columns, click on the Add column You can choose any of the columns and click on the Close button.
Please click on the Apply button. The selected column will be visible on the HomeGrid of the Account entity.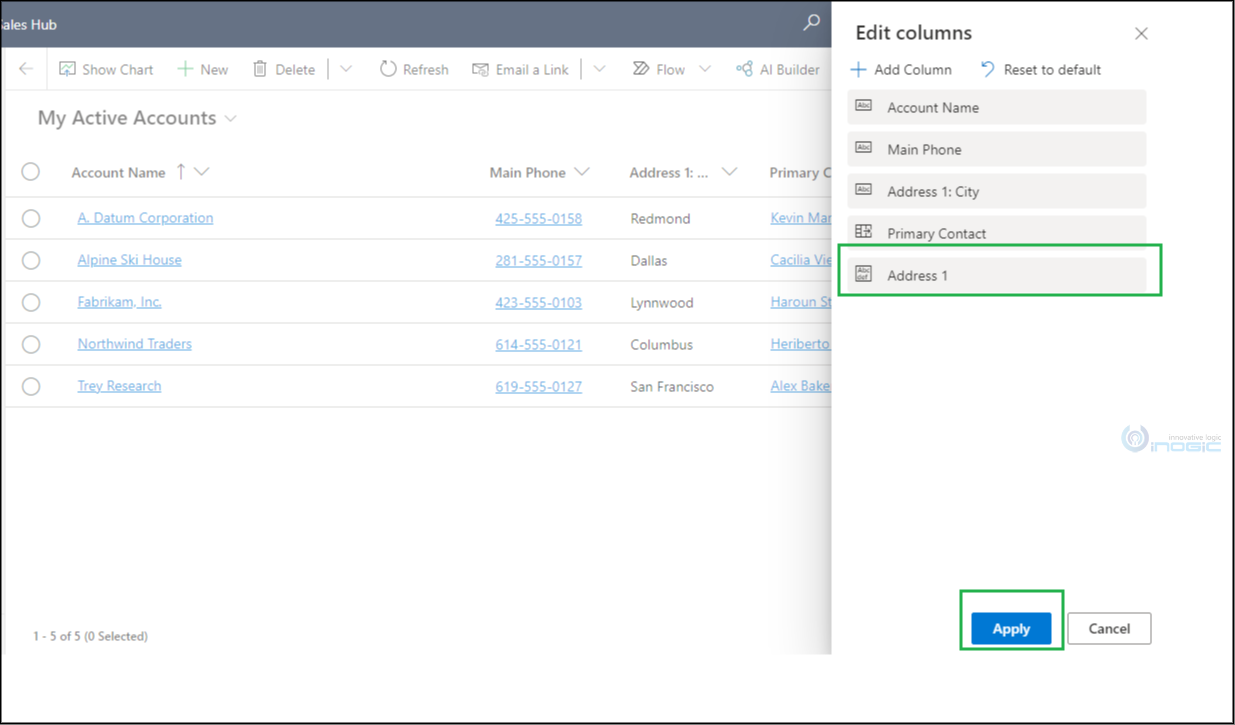 You can further narrow down the searches with the help of the search field and also through filters such as Default, All, and Custom next to the search field.


To add up the related entity fields, there is a separate tab named Related. Click on the Add columns and navigate to the Related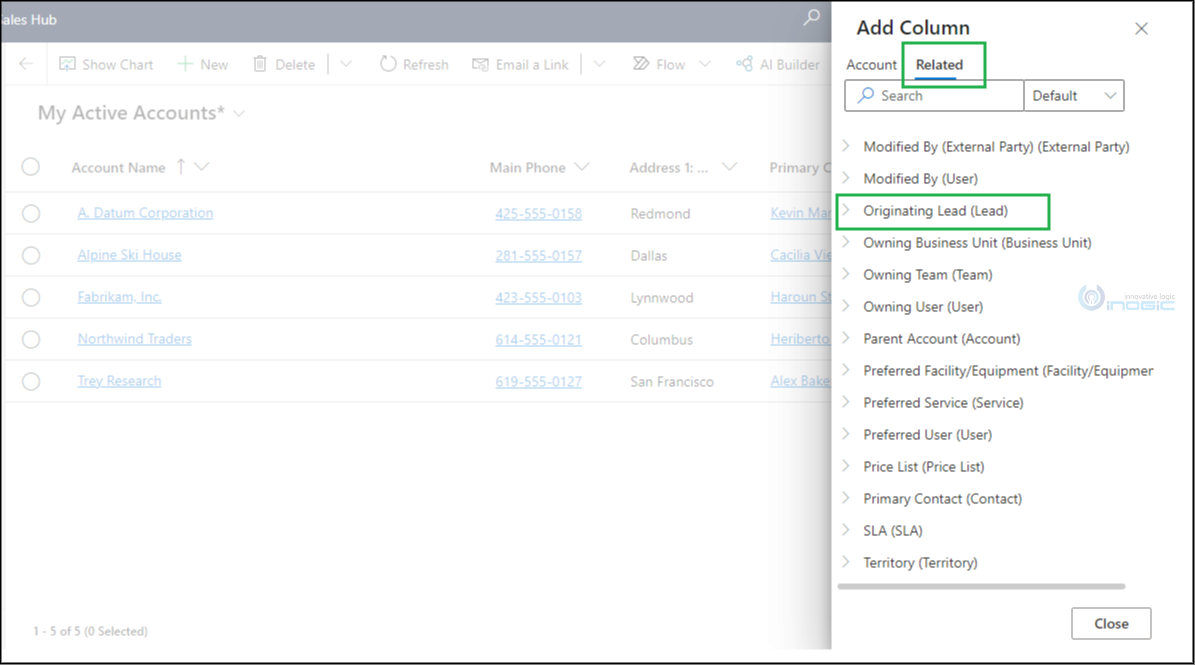 You can click on the dropdown to view the related fields as shown below: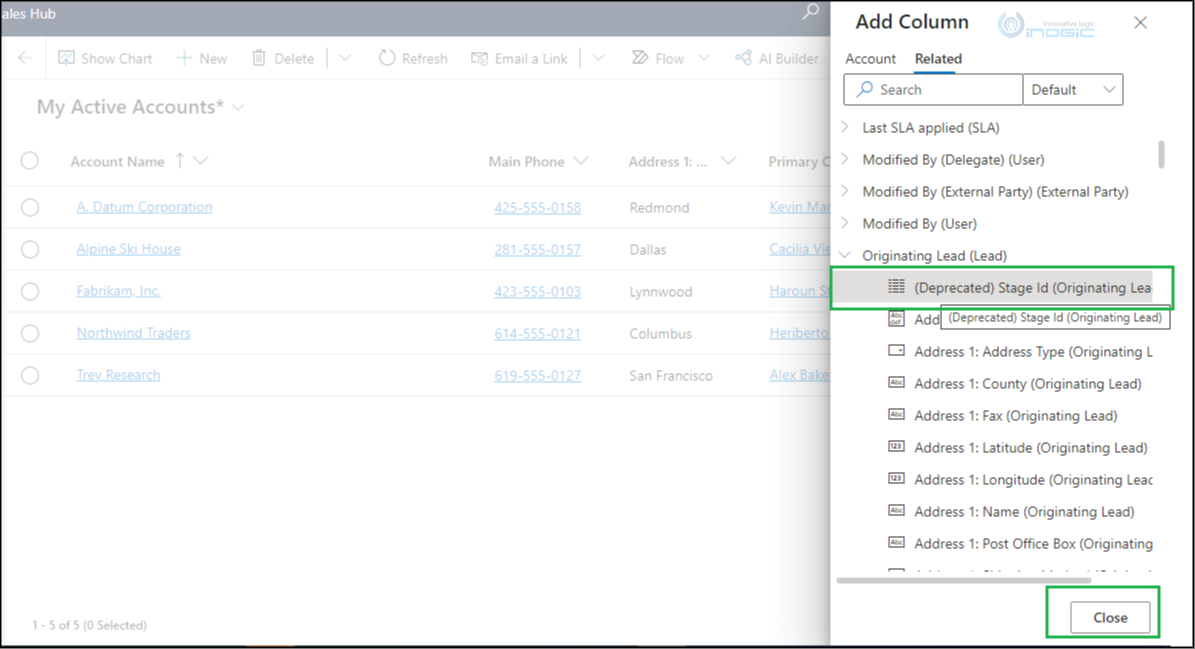 To change the order of columns in the grid, there are options available to either Move up or Move Down. If you no longer require a column to be visible on the Home grid, click on the Remove The column will be removed.

You can also drag and drop the columns up and down with help of a mouse.
Note: This is an instant method when you are working on the HomeGrid and you need to get the information of the field values. Since it's called as instant method, the added columns won't be applicable or visible once you change the view, reload the page or navigate to different entities.
Conclusion: As illustrated above, this is an excellent way of customizing the grid columns with just one click rather than navigating to customization to make changes.
Reference link: https://docs.microsoft.com/en-us/power-platform-release-plan/2021wave2/power-apps/new-column-options-grid-view-page