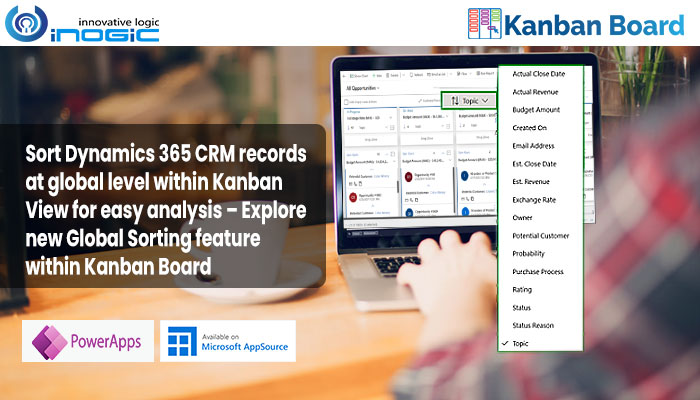 'Kanban' and 'Kaizen' are two Japanese terms that all of us are familiar with. One stands for 'visual board' and the other stands for 'continuous improvement'.  Taking a leaf out of one of world's leading automobile brand's book, we introduced a smart visualization app for our Dynamics 365 CRM friends called Kanban Board which is also a Preferred App on Microsoft AppSource. With Kanban Board, our Dynamics 365 CRM friends are able to visualize and analyze CRM data in Kanban View instead of normal grid view. And without doubt, a change of view gave them a new outlook to interpret, analyze and perceive CRM data, thereby enhancing their productivity.
But that's not all! Taking yet another leaf out of the same book, we diligently introduced new features to Kanban Board making it one of the popular visualization apps for Dynamics 365 CRM.
Recently, we introduced you to the latest Kanban Board feature – Aggregate Field Values, which would help you to view aggregate field values of records on Lane and Row headers in Kanban View. And now, we are introducing yet another interesting feature called Global Sorting.
So, what is Global Sorting?
With this feature, you can easily sort the records in a given view at global level. Initially, sorting records were limited to just lanes in Kanban view. But now, you can sort the cards (records) at global level in ascending or descending order on the basis of field selected, such as Budget Amount, Created On, Status, Topic, etc. Moreover, the cards can also be sorted based on the fields used in both Kanban view and Grid view.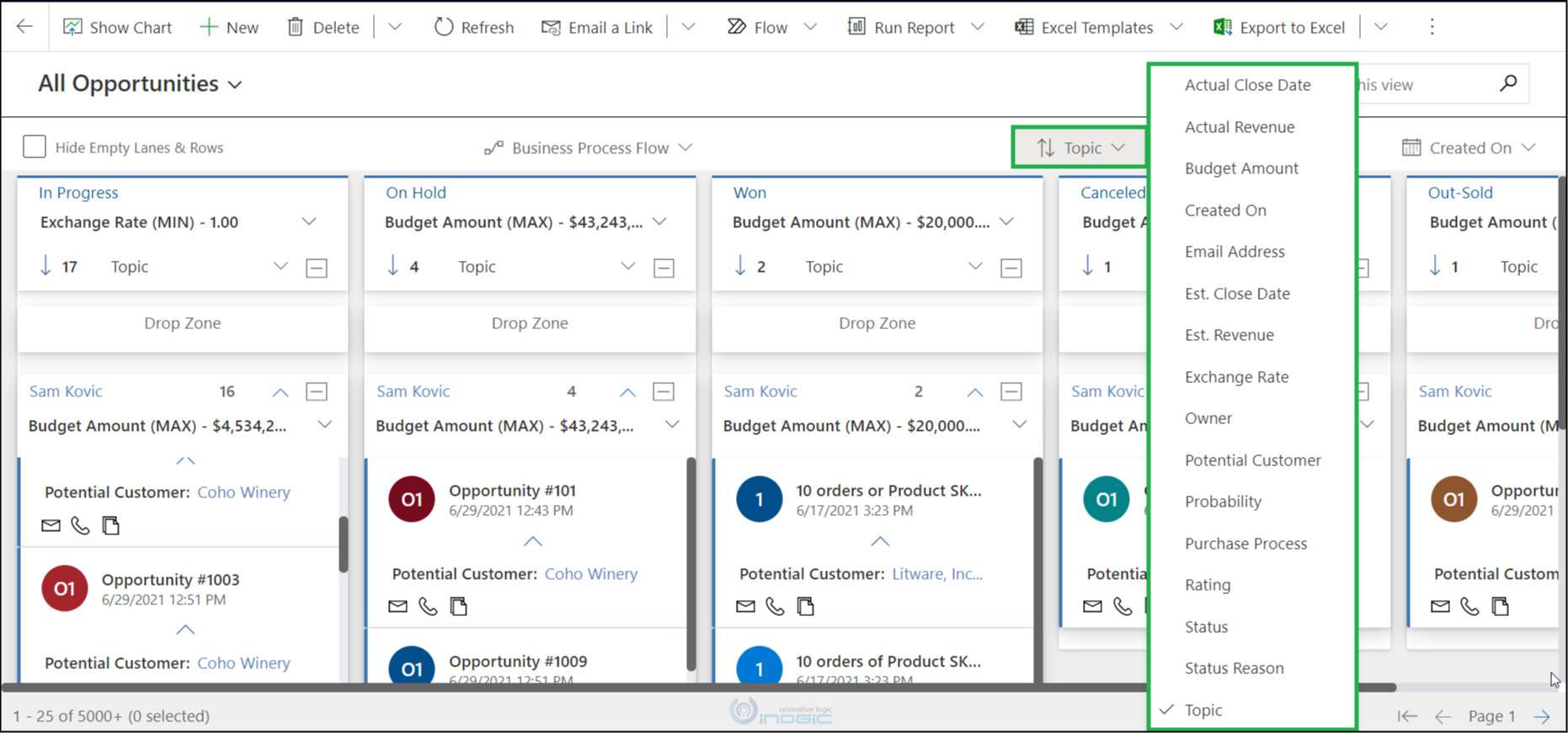 At first, it may seem as a least important feature but when it comes to finding right information at right time, this feature is quite handy. For better understanding, let's consider a scenario where you want to sort more than 5000 Dynamics 365 CRM records at once. Without this feature, it will take quite some time till you sort all the records and get the information you are looking for. But now, with just few clicks all the records will be sorted and within no time you will get information that you were looking for.
Quite interesting, isn't it?
So, without wasting any more time just go to our website , download a free trial of Kanban Board right now and get first-hand experience of this amazing feature.
Once you have explored this newly added feature, feel free to share your thoughts and opinions at crm@inogic.com or you can also book a personal demo for the same.
Until then – Be Safe, Be Sorted!
Adios!