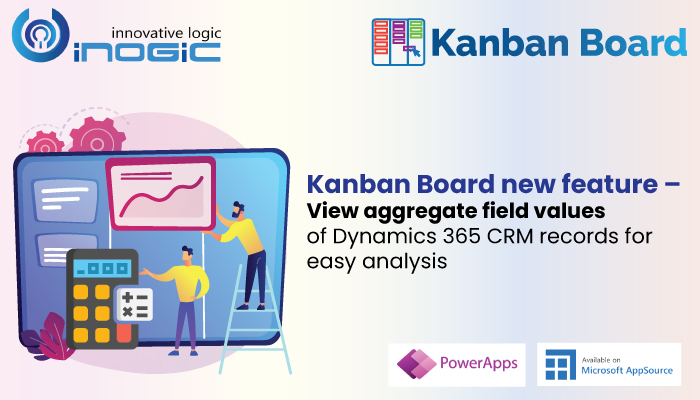 It's a fact that we process visual images faster than written words. Therefore, using visualization apps to analyze Dynamics 365 CRM data by capitalizing upon our natural ability to process images faster is the smart way to go ahead.
A preferred app on Microsoft AppSource – Kanban Board – is one such visualization app that will help you to get an insight of Dynamics 365 CRM data by providing you a Kanban View of records in your CRM. As the records are categorized and systematically arranged in compact movable cards in multiple lanes and rows; it is easy to review and analyze data quickly.
But that's not all! We have introduced yet another interesting feature to Kanban Board that will further help you to analyze Dynamics 365 CRM easily.
So, let's have look at the latest feature of Kanban Board.
Aggregate Field Values:
With this feature, Kanban Board gives provision to calculate specific aggregate field values of records which can be then displayed on both Lane and Row headers. Here, you can define up to 3 fields which can be of numeric, decimal, floating point or currency datatype; such as Estimated Revenue, Budget Amount or Exchange Rate. And the aggregate value of these fields such as sum of estimated revenue of all records, maximum budget amount among the records, average exchange rate of the records will be displayed on each Lane and Row headers. If the lane has 7 records then the total sum of Estimated Revenue for all 7 records will be displayed on top of the lane. In addition to this, you can pin the desired aggregate value of the records to a particular lane or row header as per your requirement.
Aggregate Field Values displayed on Lane Header
Aggregate Field Values displayed on Row Header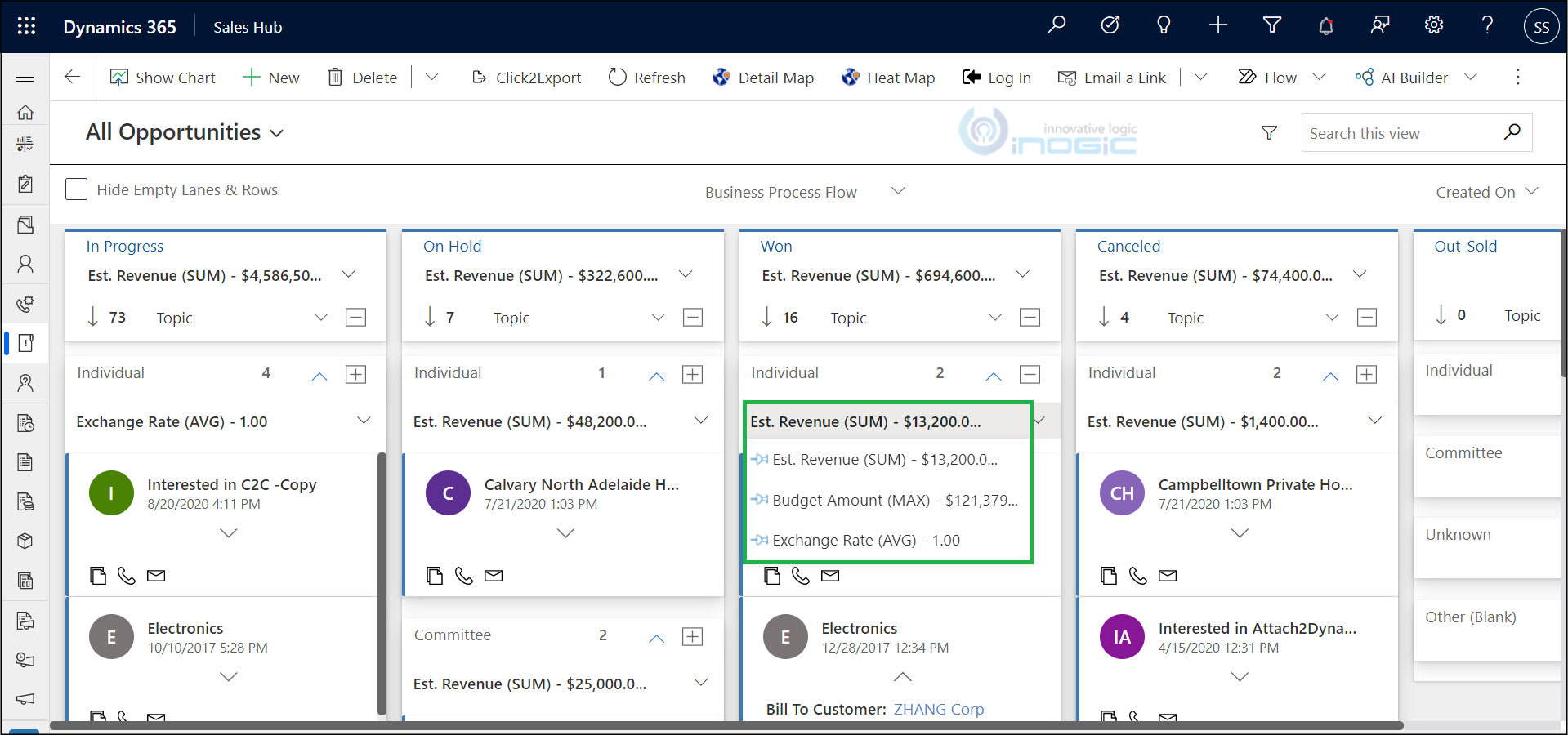 So, isn't this a handy feature which you can make use of in all sorts of analysis?
Then don't wait! Just go ahead and explore all the functions of this latest Kanban Board feature by downloading the free trial from our website for 15 days.
And don't forget to share your experience and expectations at crm@inogic.com
We will be waiting!
Until then – Stay safe, Stay healthy!