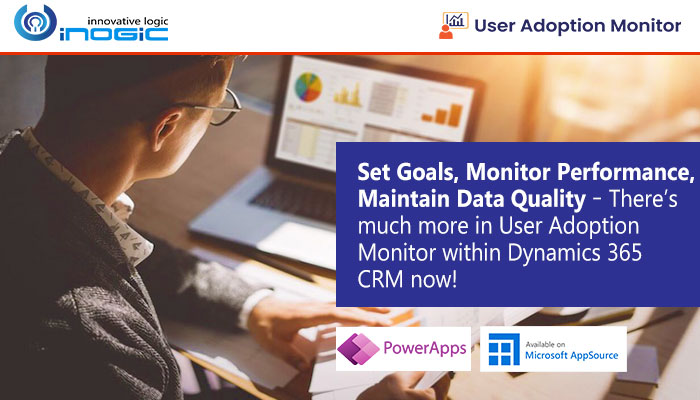 Finding it difficult to keep track of user actions in Dynamics 365 CRM?
Want your employees to make optimum use of Dynamics 365 CRM and increase productivity?
Then User Adoption Monitor is what you need!
A Preferred app on Microsoft AppSource – User Adoption Monitor is the apt app to track, monitor and review user adoption of Dynamics 365 CRM. It keeps a tab on each and every action performed by individual users which can be reviewed on a daily, weekly and monthly basis. These reports are easily stored and can be viewed with the help of charts and leader dashboards.
But that's not all!
Now, let's see why User Adoption Monitor is essential in improving your overall Dynamics 365 CRM productivity.
What did you do?
With User Adoption Monitor, managers can monitor both common actions and special messages and keep tabs on how well their team has adopted to Dynamics 365 CRM. Managers can track log-in and log-out actions of the users and also track the records that each user has worked on. This helps managers to take proactive measures to overcome any difficulties faced by the users while adapting to Dynamics 365 CRM.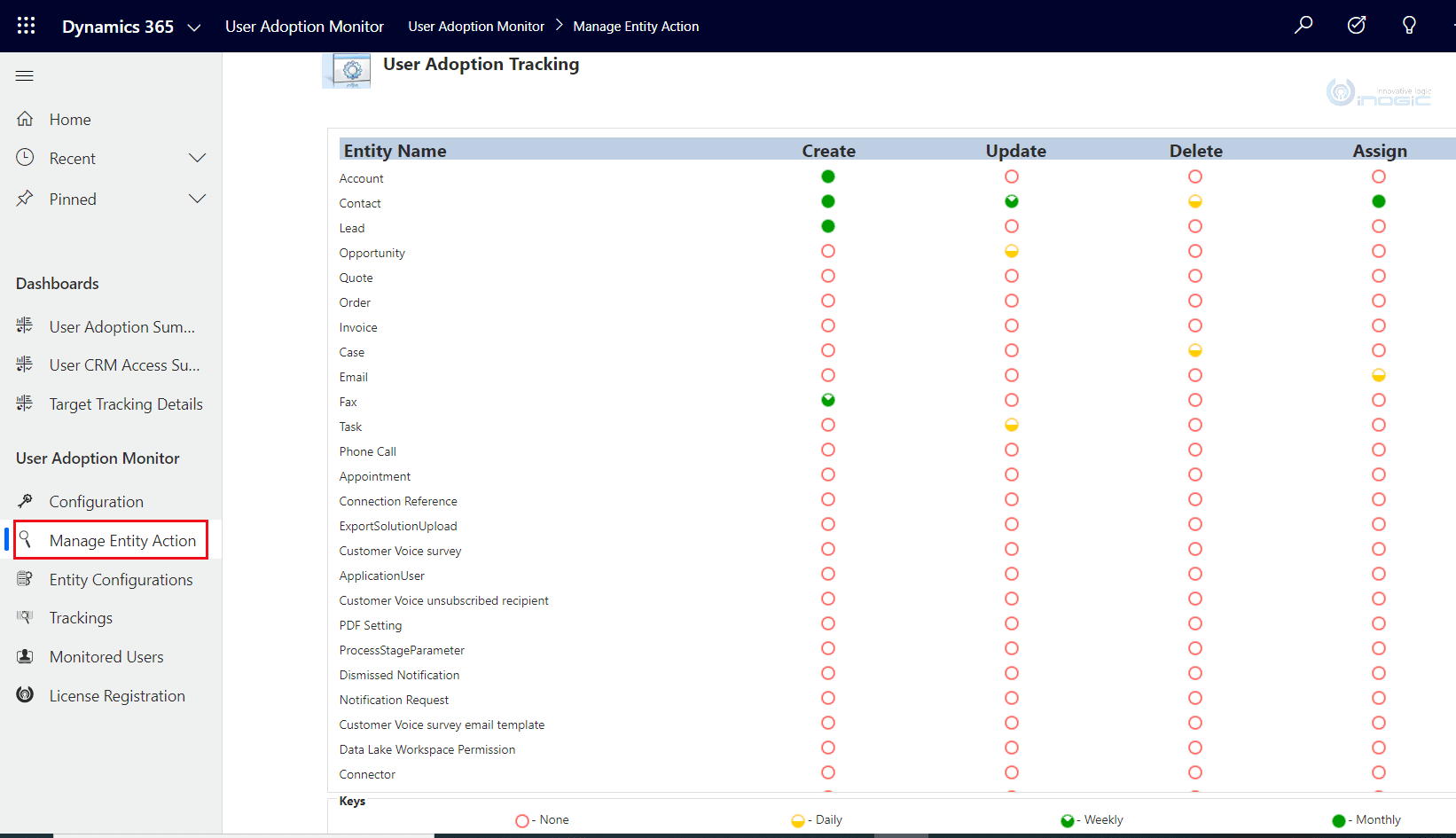 Here is your Goal…..
Using 'Target Tracking' feature, managers can allot sales goals or targets to team members and keep regular track of it in Dynamics 365 CRM. These targets can be set in both count & value. With this, it becomes easy for managers to assess the performance of each team member on a regular basis.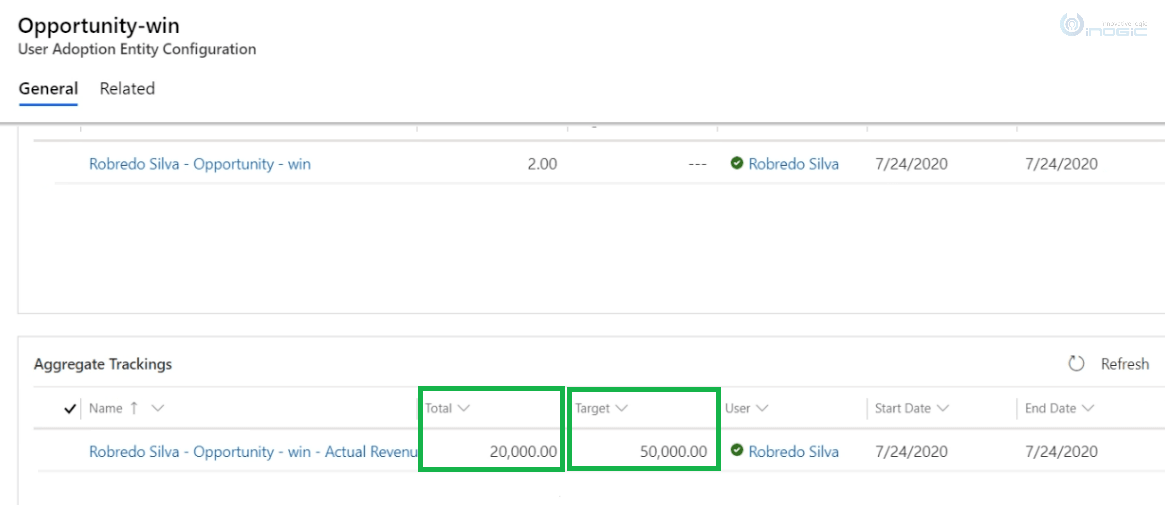 Do you have all data?
With 'Datacompleteness' feature, managers can ensure that the data compiled by team members is complete. Often times, one may skip some of the basic information of customer while entering data into the system. Here, managers have the provision to choose which of the fields from the records of selected entity need to be filled in to make sure that the record is complete. And in case if any of these defined fields are left blank, then the completeness of the record would be reflected as 'Incomplete' until all the specified fields have been duly filled. This will easily ensure that all the necessary information about the customer is available within CRM.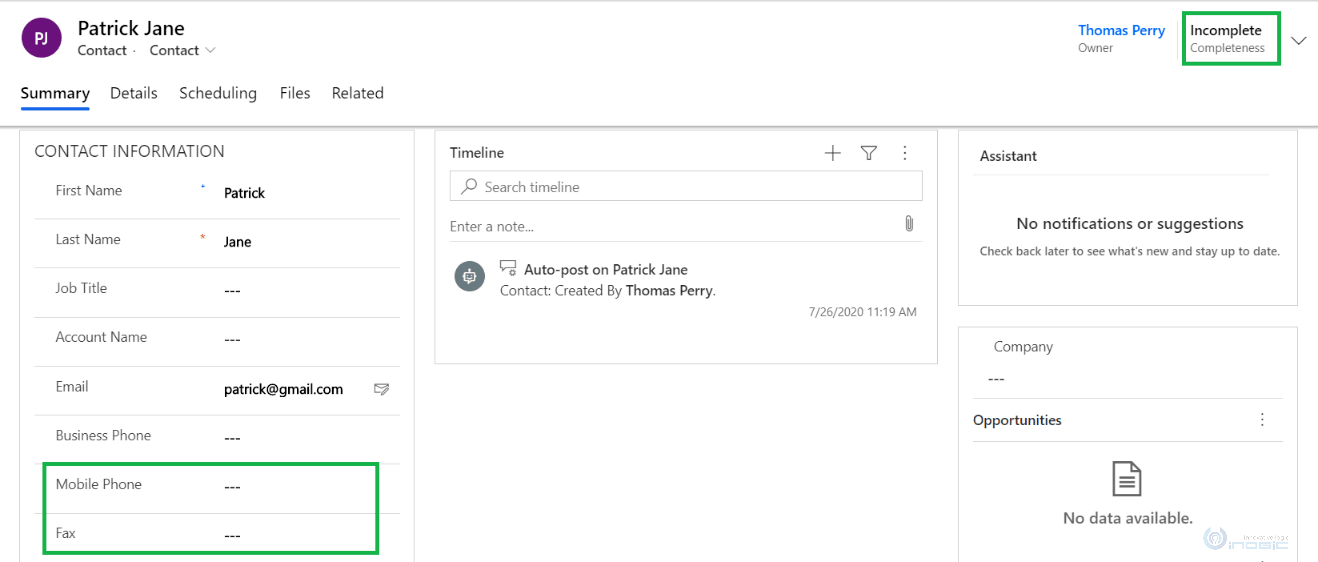 Who did it better?
Visual representation of data is easy to understand. In User Adoption Monitor, the manager can view activity breakup and individual performance of team members with the help of Dashboards. There is no need to go through complex reports to determine the performance level when it can be easily understood with one glance at the Dashboards. This makes it easy for the mangers to appraise the performance of each team member at the year end.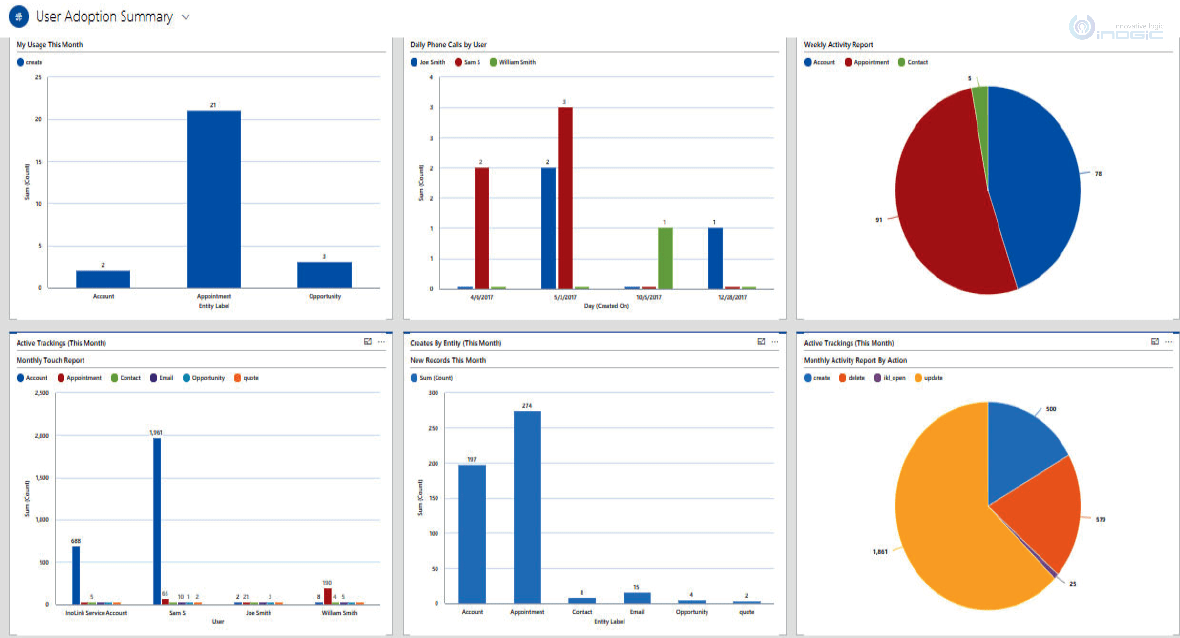 With all these amazing new features, you can rightly conclude that User Adoption Monitor is a more formidable monitoring app that will help you to keep track of various user actions effortlessly and improve overall productivity of Dynamics 365 CRM users.
So, don't wait! Get your first-hand experience of all these features by downloading and exploring User Adoption Monitor from our website or Microsoft AppSource.
For a walk through on our User Adoption Monitor email us at crm@inogic.com
Until then – Stay Safe, Stay Healthy and keep tracking!