Introduction
Sales Insights is available as an option to configure when Dynamics 365 for Sales is installed. As part of the Dynamics 365 Sales offering, only some of the basic features are available for free. Notes Analysis requires you to have a Sales Insight license. You can enable a free trial of this app though, to check how it works.
As with every productivity insight card available, this feature uses AI to parse the description of the notes and activities listed in the timeline control and propose appropriate actions to be taken.
This feature supports all activity types and notes except for Email in the timeline control. Below is how to enable and configure Notes Analysis.
Enable and Configure Notes Analysis.
1. Navigate to Sales Hub à Sales Insights Settings.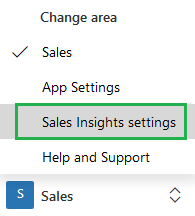 2. In Sales Insights scroll down and select Try Sales Insights to enable and set up the sales insight subscription.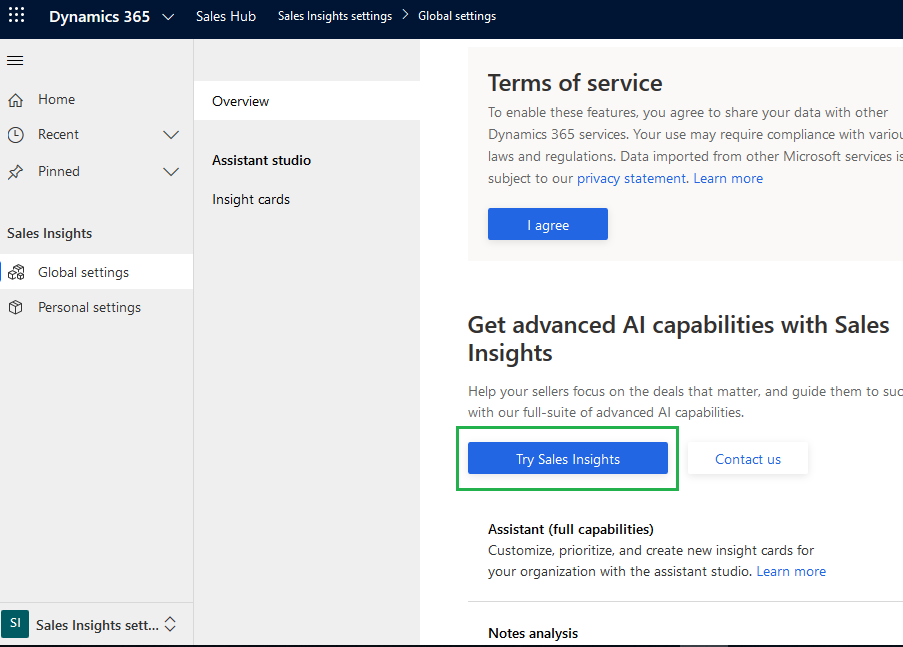 3. Do note, it takes a while to finish installation. Once installation is complete you are now ready to configure.

4. The only configuration required for Notes Analysis is to enable this feature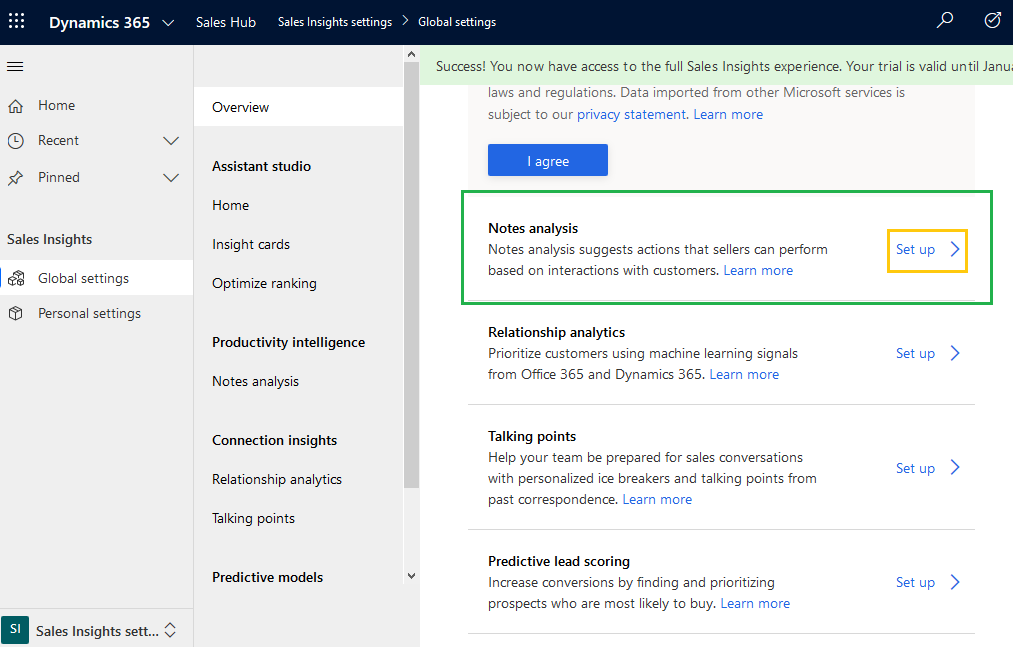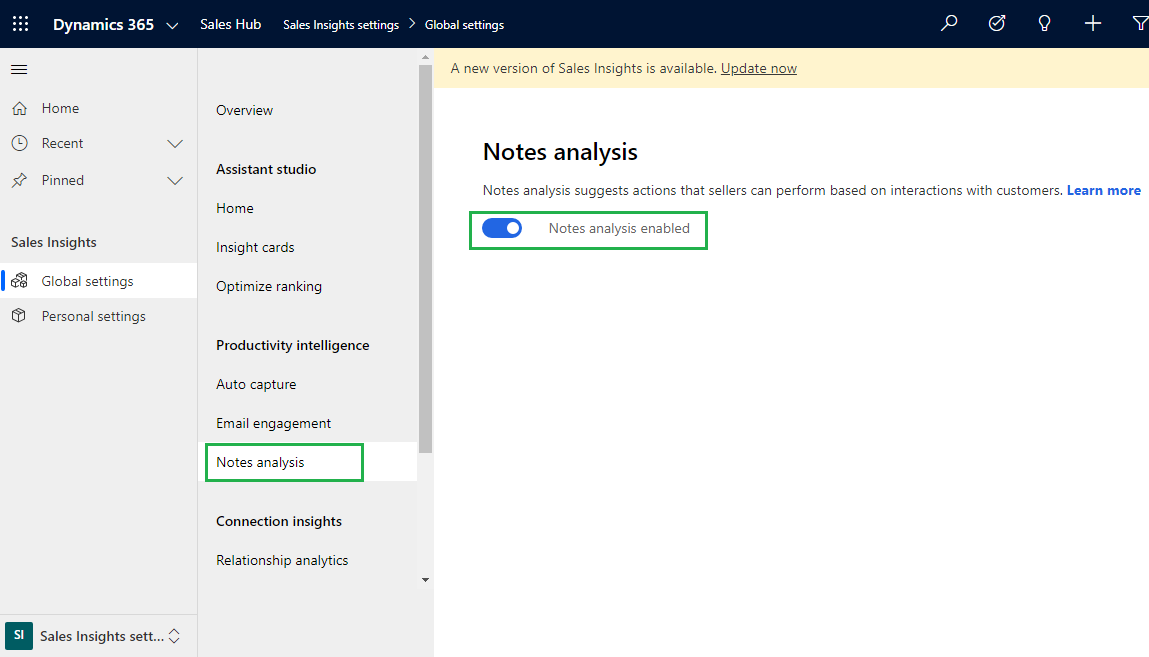 Notes Analysis in Action:
With this done, switching back to timeline control on any form will show you the Notes Analysis in action.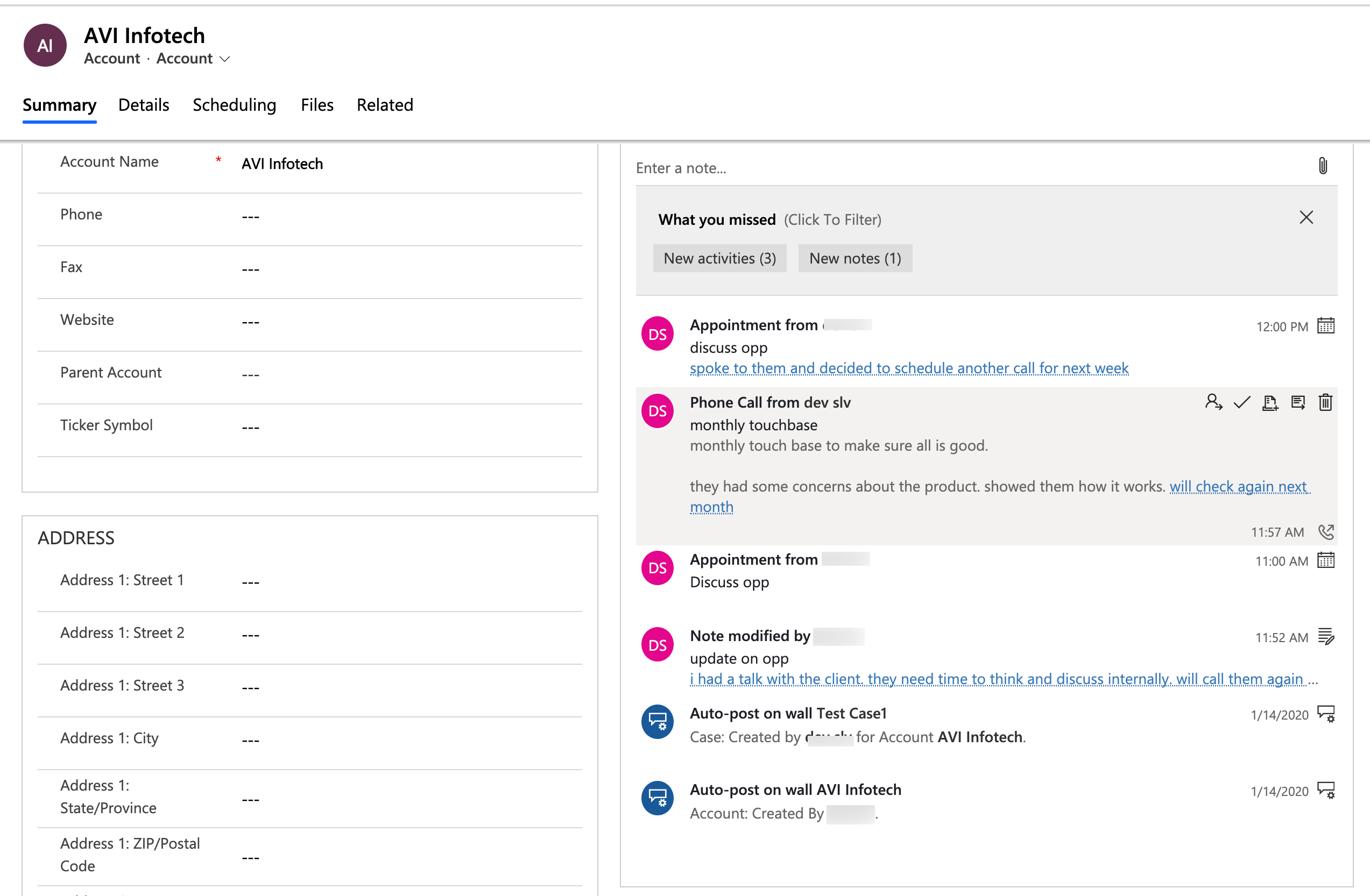 Notes Analysis works on the description text provided for the activities and notes. It does not consider the subject line for recommendations.
Depending on the text entered, the AI engine may recommend one or more actions by highlighting the text considered for suggesting the recommendation and you could quickly opt for the recommended actions and it will auto create those records for you with a single click.
Recommendation Samples:
1. Add a quick note with the following text and receive a suggestion to create a phone call with the date provided as well based on the text entered.

Clicking on Edit and Create will bring up the quick create form for the phone call with the details pre-populated.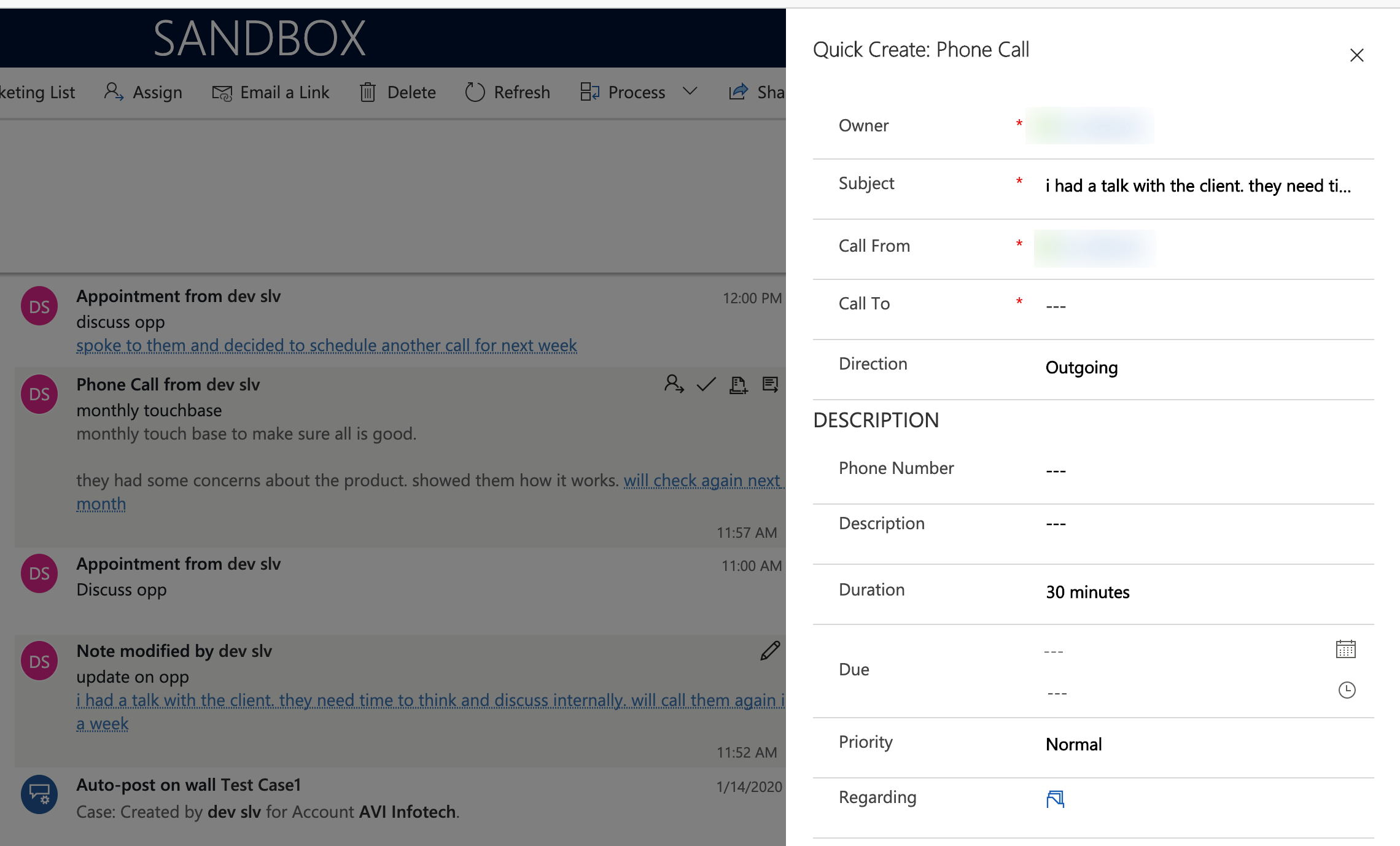 I would have expected the due date to be pre-populated as well, but that wasn't the case. Perhaps a bug for MSFT to fix.
2. In this other example, you will find it recommend 2 actions probably as it had the words schedule as well as call in it.

Apart from activities it is supposed to suggest creation of contact records as well, however, it didn't seem to work for me.
You can learn more about this at https://docs.microsoft.com/en-us/dynamics365/ai/sales/notes-analysis
Note: This will only work from the timeline control in new UCI interface.