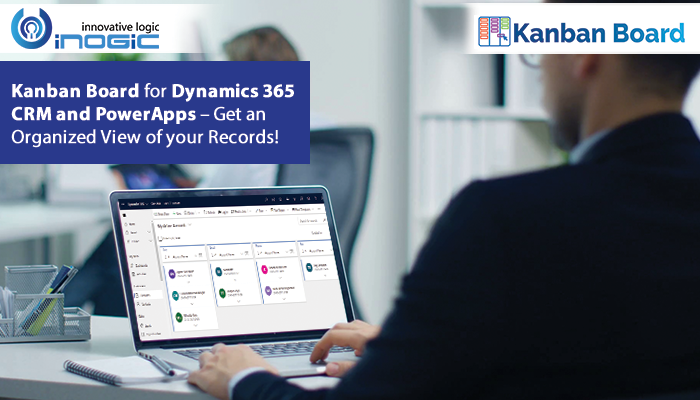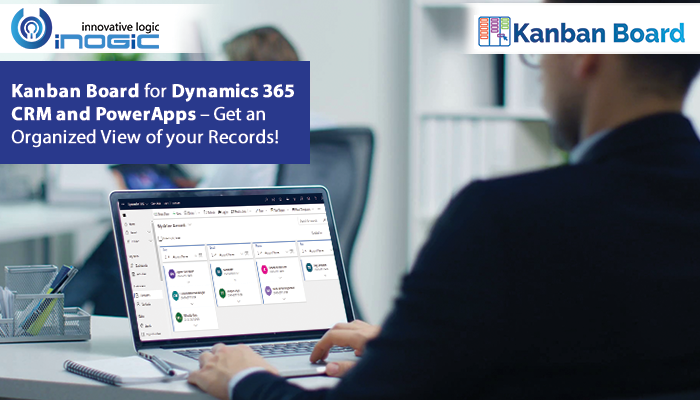 Innovation does not stop at Inogic! We are back with yet another upcoming Dynamics 365 CRM & PowerApps productivity app just for you. You may all be familiar with the term 'Kanban' which is a Japanese word for 'visual signal'. Visual representation helps us to interpret data more clearly. We developed our app based on this principle which will enhance visual representation of data thereby bringing more clarity in data interpretation. So let's get acquainted with our latest upcoming PowerApps/Dynamics 365 CRM productivity app – Kanban Board.
Just as the name suggests Kanban Board is a productivity app that enables organized card-based view of PowerApps/Dynamics 365 CRM Entity records in the home grid. Here, records are systematically arranged in movable cards below each list providing a neat and tidy view.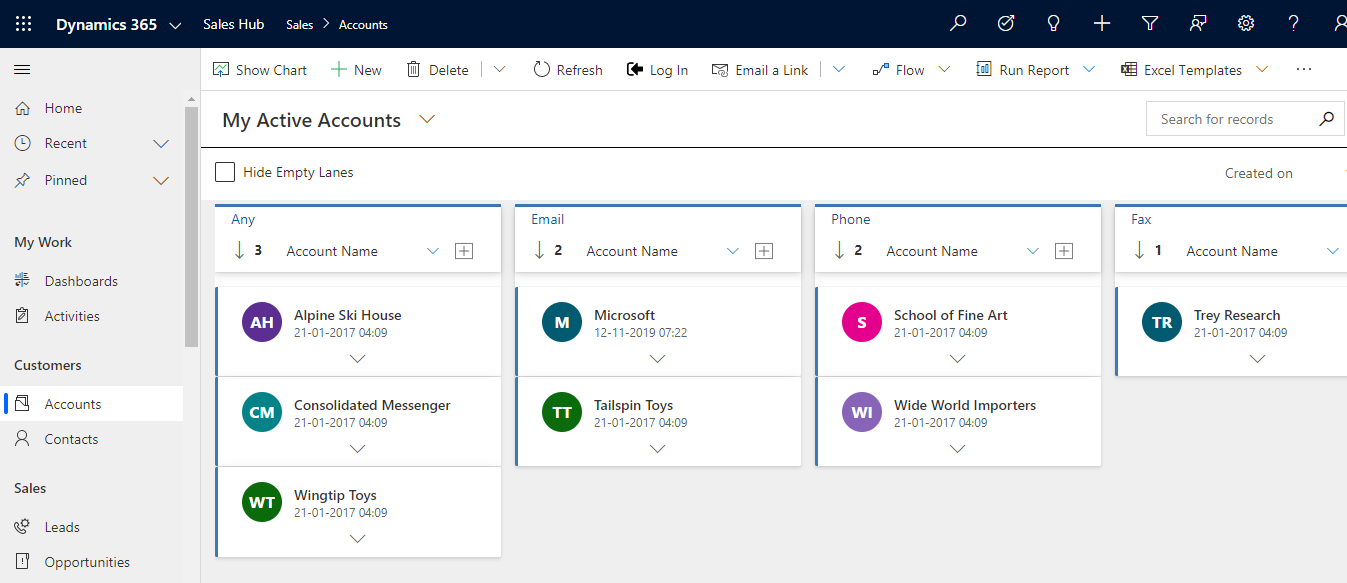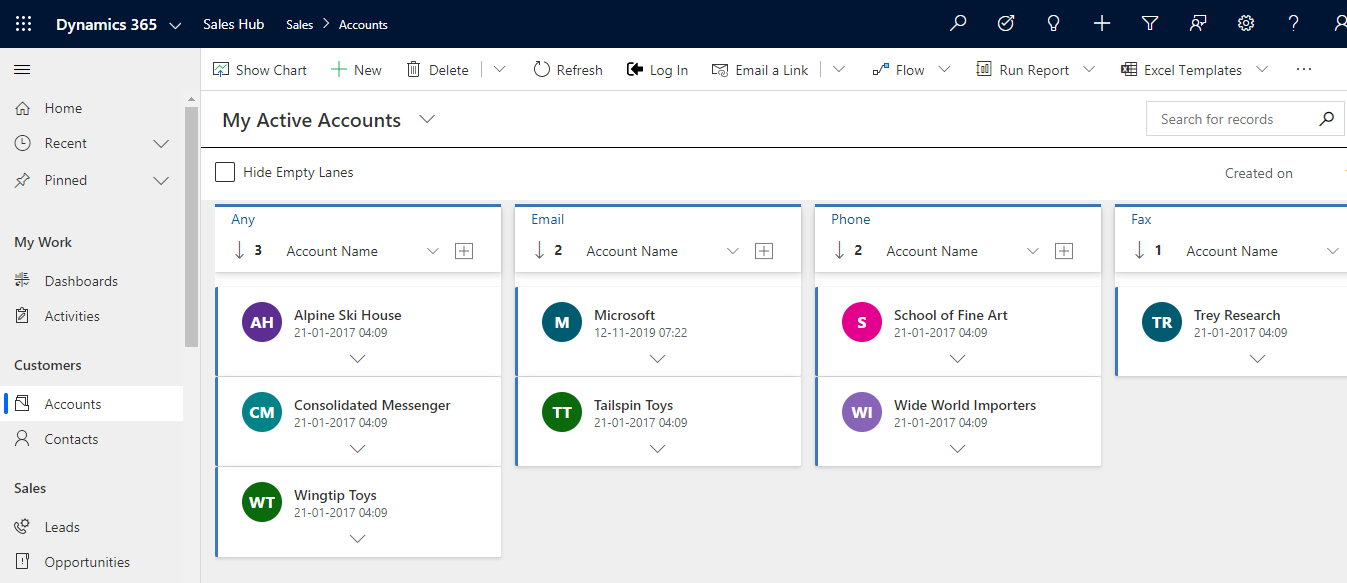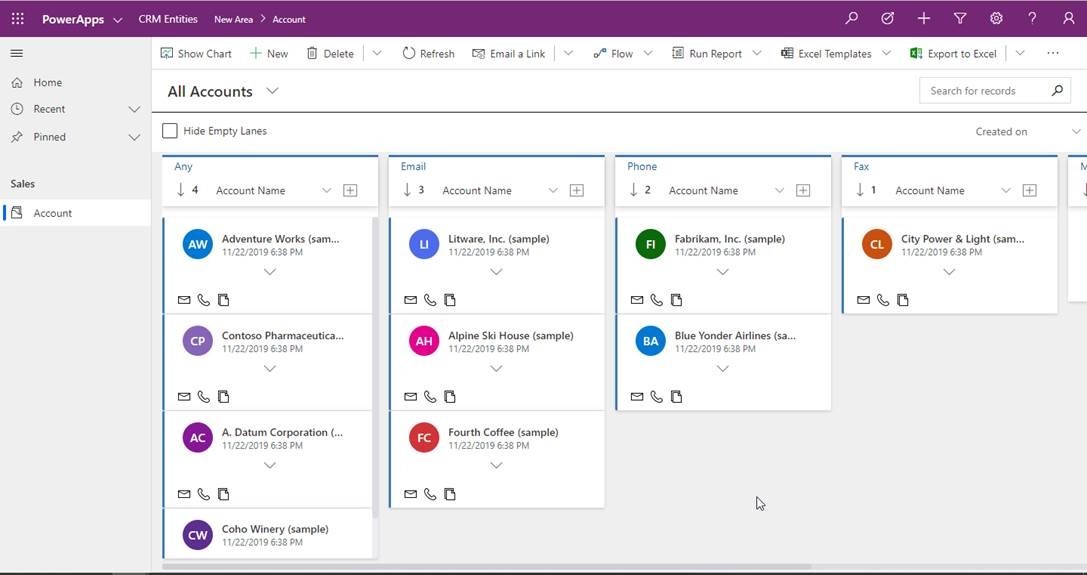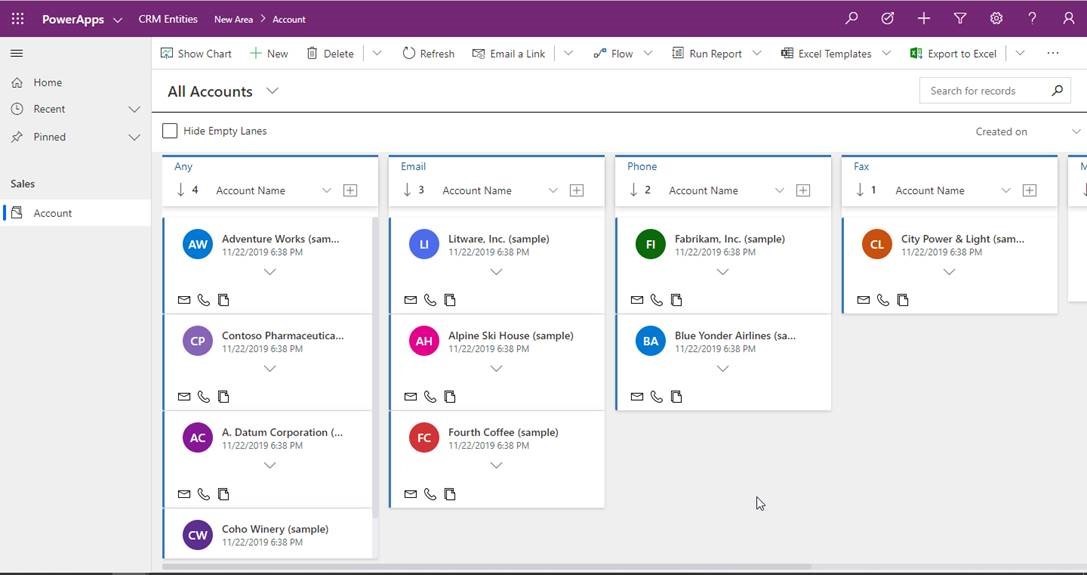 Many times it is observed that lack of organized data has resulted in delay of completing projects on time. It is quite difficult to analyze and interpret unorganized data and most of the time this issue can be overcome by simply representing data in an organized way.
So how can you represent data in a more organized way?
Our latest upcoming app – Kanban Board – is all you need to achieve this feat. With Kanban Board app you can become more efficient by providing data clarity through systematic representation of records in your Dynamics 365 CRM/PowerApps. All the records will be displayed in movable cards which you can easily move from one list to another.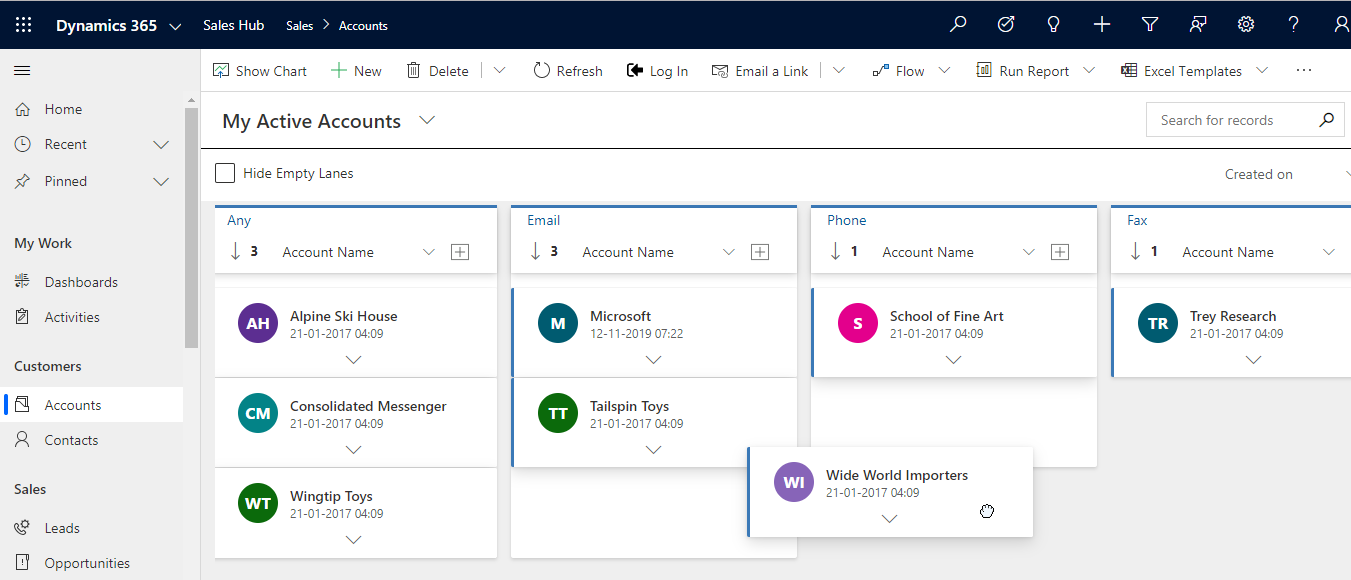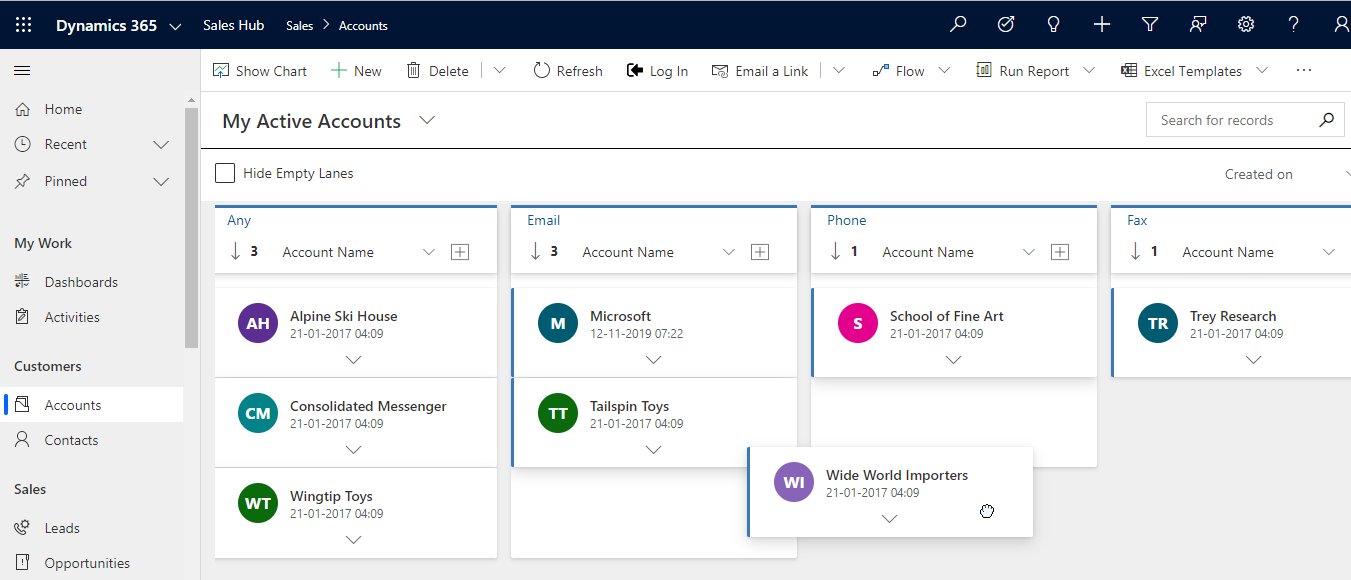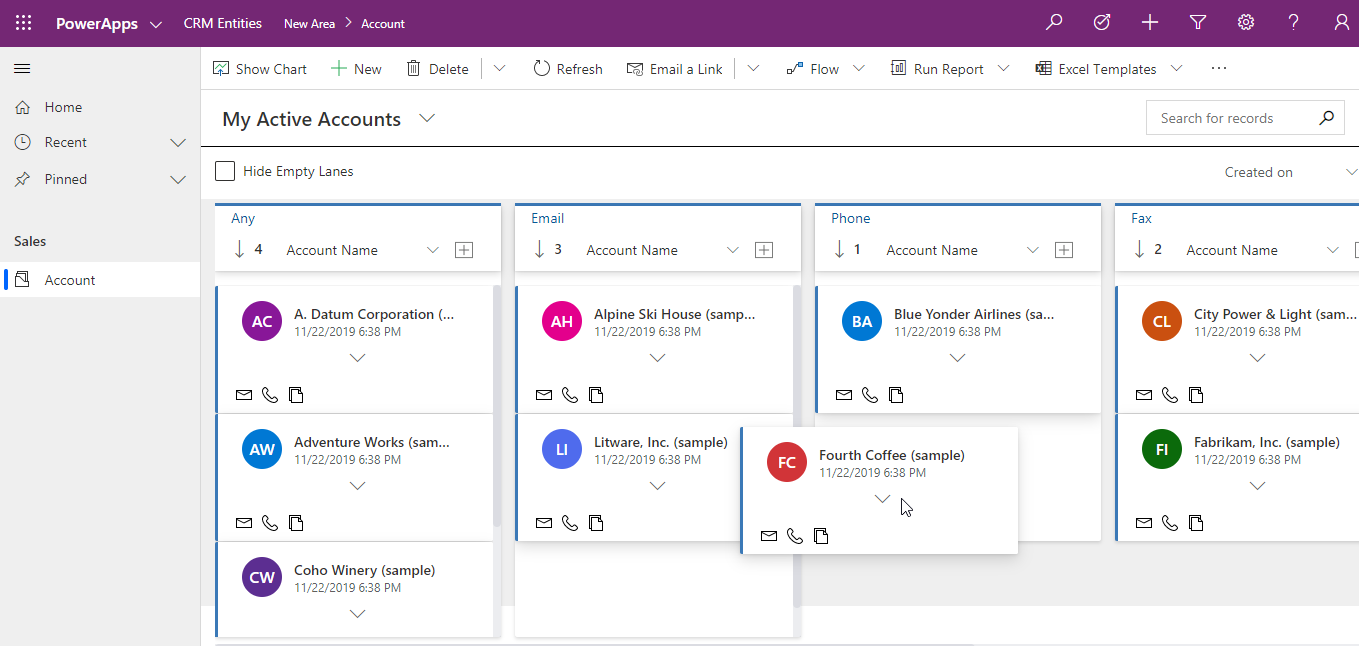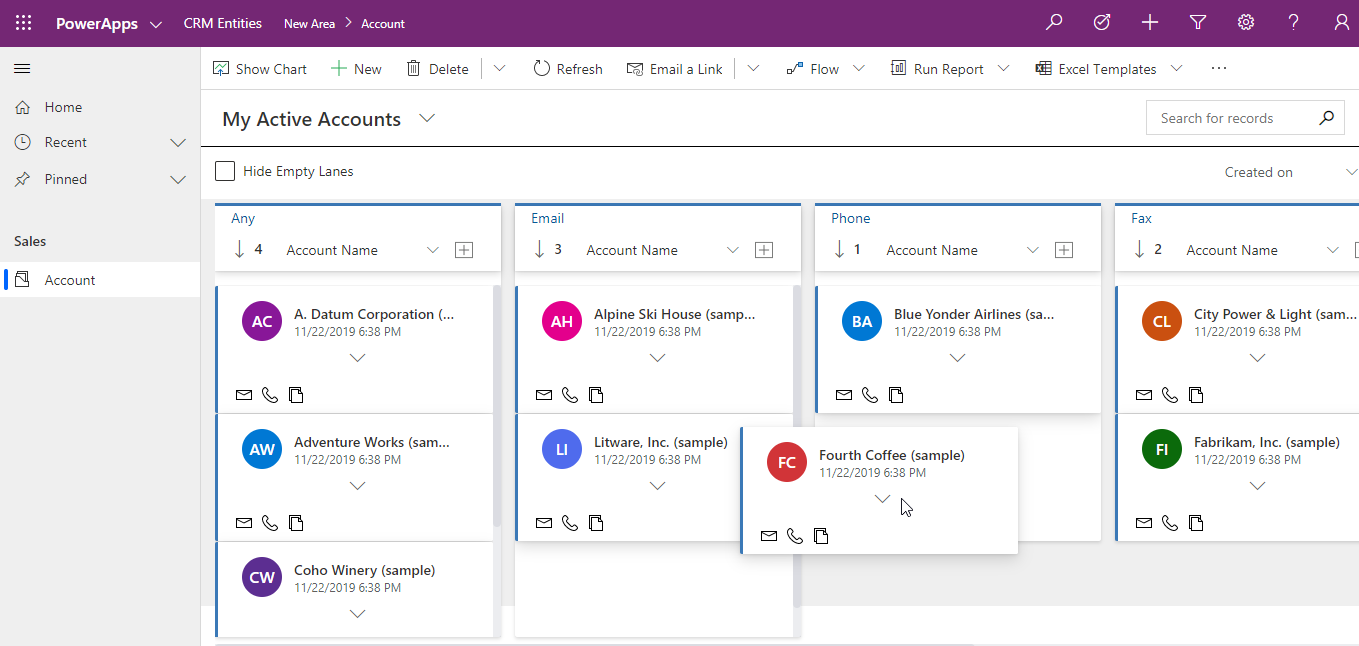 The lists are configured on the basis of different selection criteria. This will help you to search records easily as per your business requirement. That's not all, you can also easily switch back and forth between default grid view and Kanban view as per your convenience. This ensures more efficiency while interpreting the data as and when required.
Isn't this app amazing?
Kanban Board offers you a different outlook to visualize and interpret PowerApps/Dynamics 365 CRM records, thereby effectively increasing your day-to-day productivity.
To know more about this amazing app visit our website or mail us at crm@inogic.com