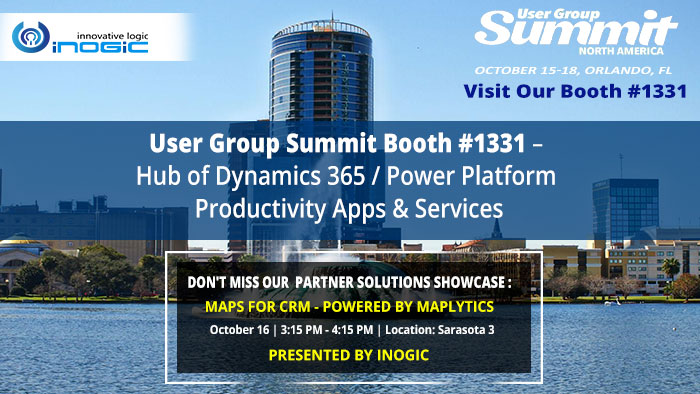 The D-Day is here! We are finally at the much awaited 2019 User Group Summit and excited to reconnect with our Peers, closest friends, Business Partners and Solution Experts.
As with all user group summits, this year will also see large number of attendees coming together to exchange knowledge, build connections and showcase wide range of expert solutions to ease day-to-day system challenges.
Where to find us?
Meet our team at Booth #1331 and explore our innovative Apps that will enhance your Dynamics 365 CRM productivity. You are also welcome to have a friendly chat or one-to-one discussions on how to attain maximum productivity with our distinguished services on Dynamics 365 CRM, PowerApps, Power BI, Flow & Microsoft Portal.
Expo Hours: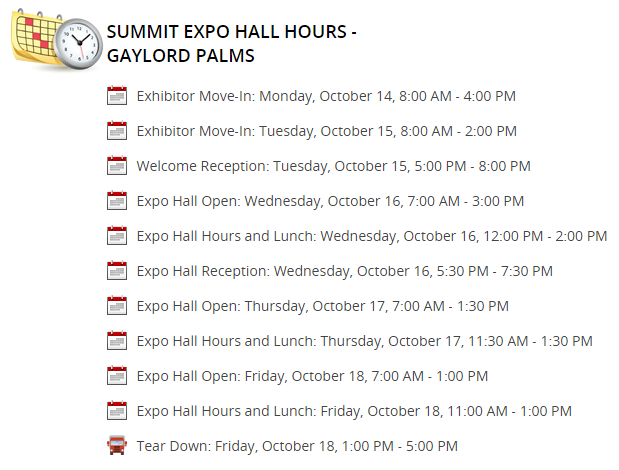 That not all, as always, this year also we will be conducting a Partner Solutions Showcase session on Maplytics highlighting its new features and enhanced functionalities like optimized map routing, territory management, turn by turn navigation with Google Maps and Waze App and many other.
Maps for CRM: Geo-Analytics, Routes, Locational Marketing & Territory Management
Wednesday, October 16, 2019 │ Time: 3:15 – 4:15 PM | Location: Sarasota 3
Make sure to join us for this insightful and engaging session.
See you at Booth #1331.
Follow our twitter handle @inogic to keep yourself updated with #UserGroupSummit news!