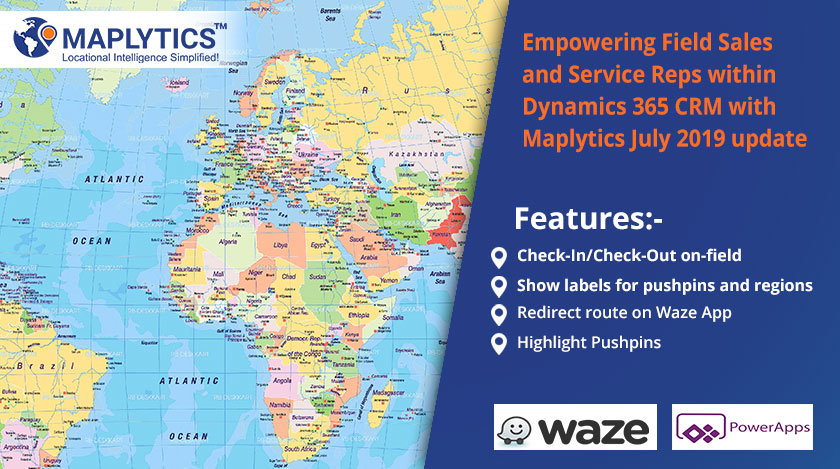 The new release of Maplytics – our CfMD preferred app for Dynamics 365 CRM and PowerApps (CDS)  is now available on our Website!
Maplytics is constantly updated with new features frequently. With this release, other than small but helpful features, Maplytics has once again focused on navigation experience of Field Sales and Field Service Professionals using Dynamics 365 CRM mobile app.
Let's understand the list of new features in brief:
Managers can improve the field presence and performance of their Sales/Service professionals by monitoring Check-In and Check-Out. The field reps can now register their Check-in when they reach the site of visit and Check-Out when they leave from the location. Thus senior executives can track their team's daily activities on field with this feature. They can also plot the Check-In records to view valid/invalid Check-Ins in order to list the top performers. It helps the organization in making its sales process even more well-organized and effective.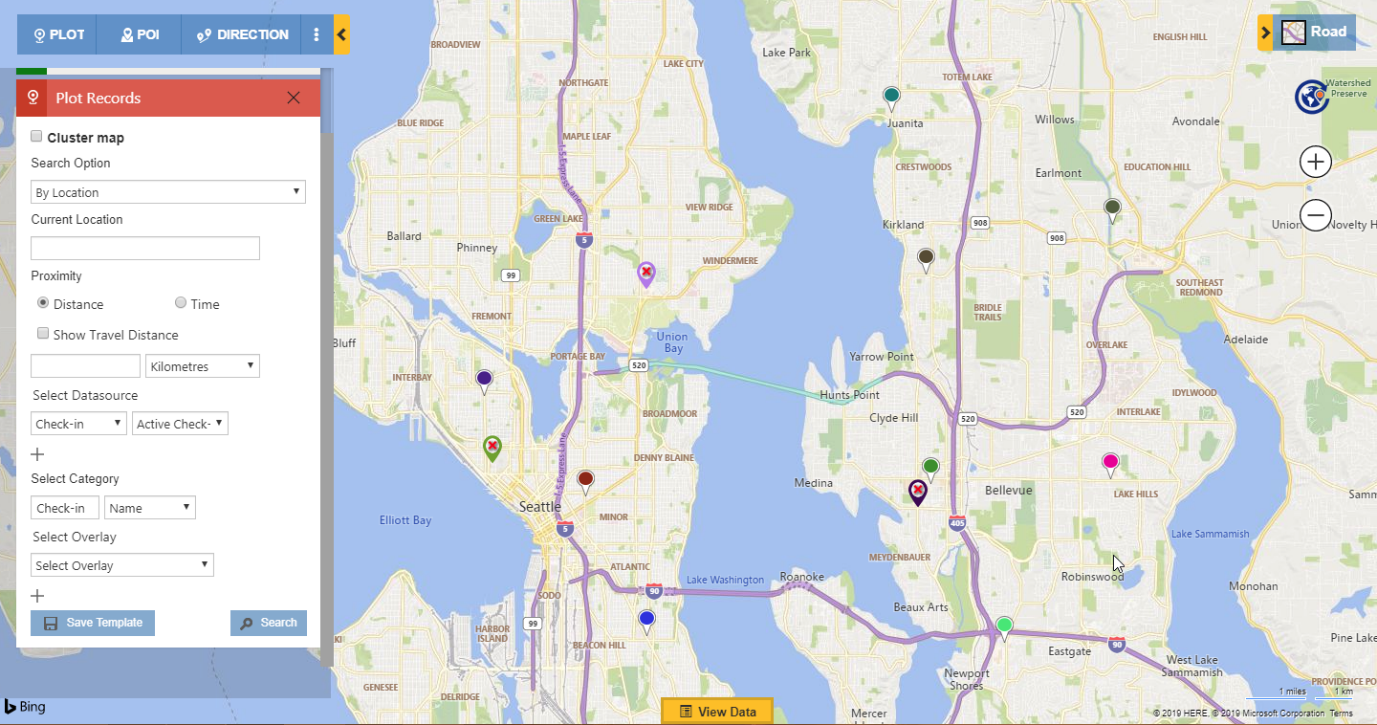 Redirect route on Waze App
Maplytics till now provided turn-by-turn navigation with Google Maps. Now, users can also navigate from map to another Powerful Navigation App, Waze. This App will provide turn-by-turn navigation directions from current location to the destination. Waze app provides Live Traffic Updates, Smart Routing, Police Check Points and others to offer quick navigation to reach destinations on time.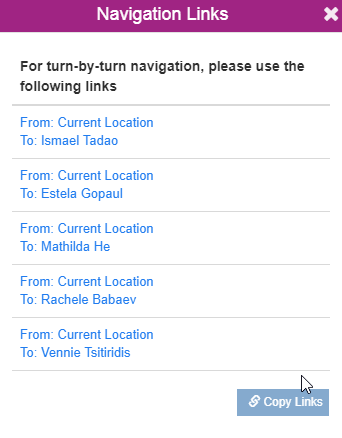 Show labels for pushpins and regions
While visualizing the records and regions on the map, it can be time-consuming to view the names for the pushpins, regions or territories by hovering over them one by one. To help this, we have added the ability where a user can choose to see all the labels at once.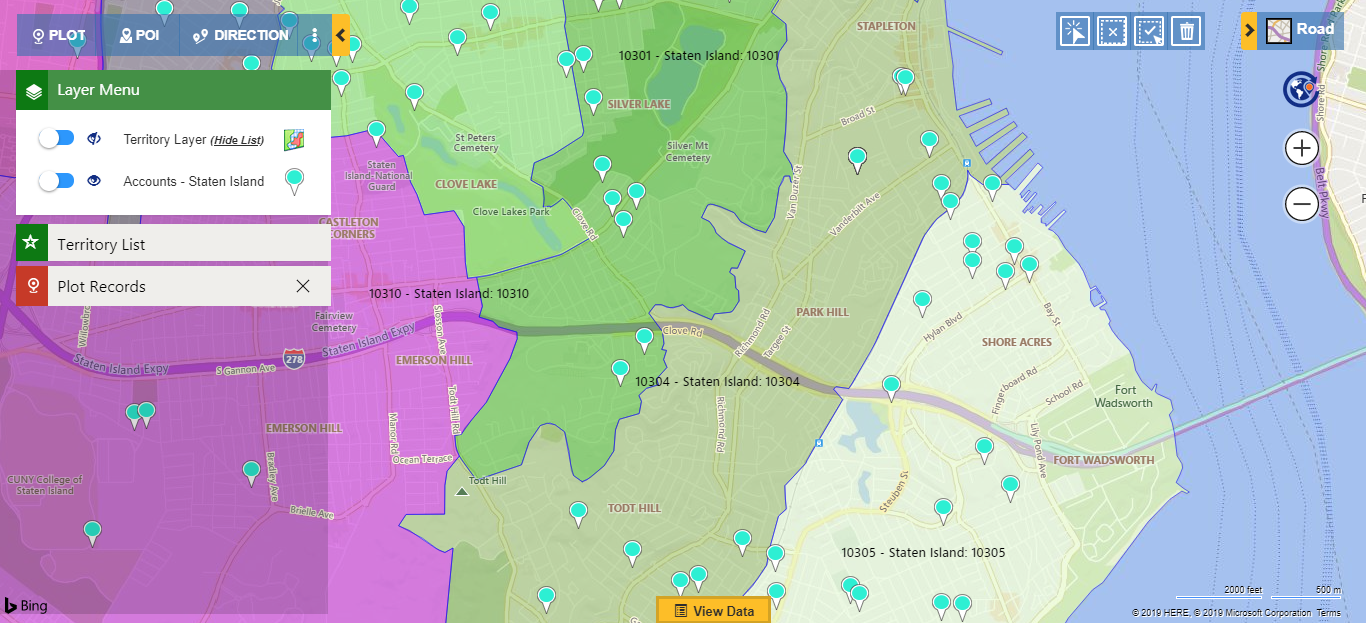 Highlight Pushpins
While plotting records on the map, a user can view the record details in the Data grid as well. With this latest feature user can anytime click on any of the records from the data grid to highlight the respective pushpin on the map and vice versa.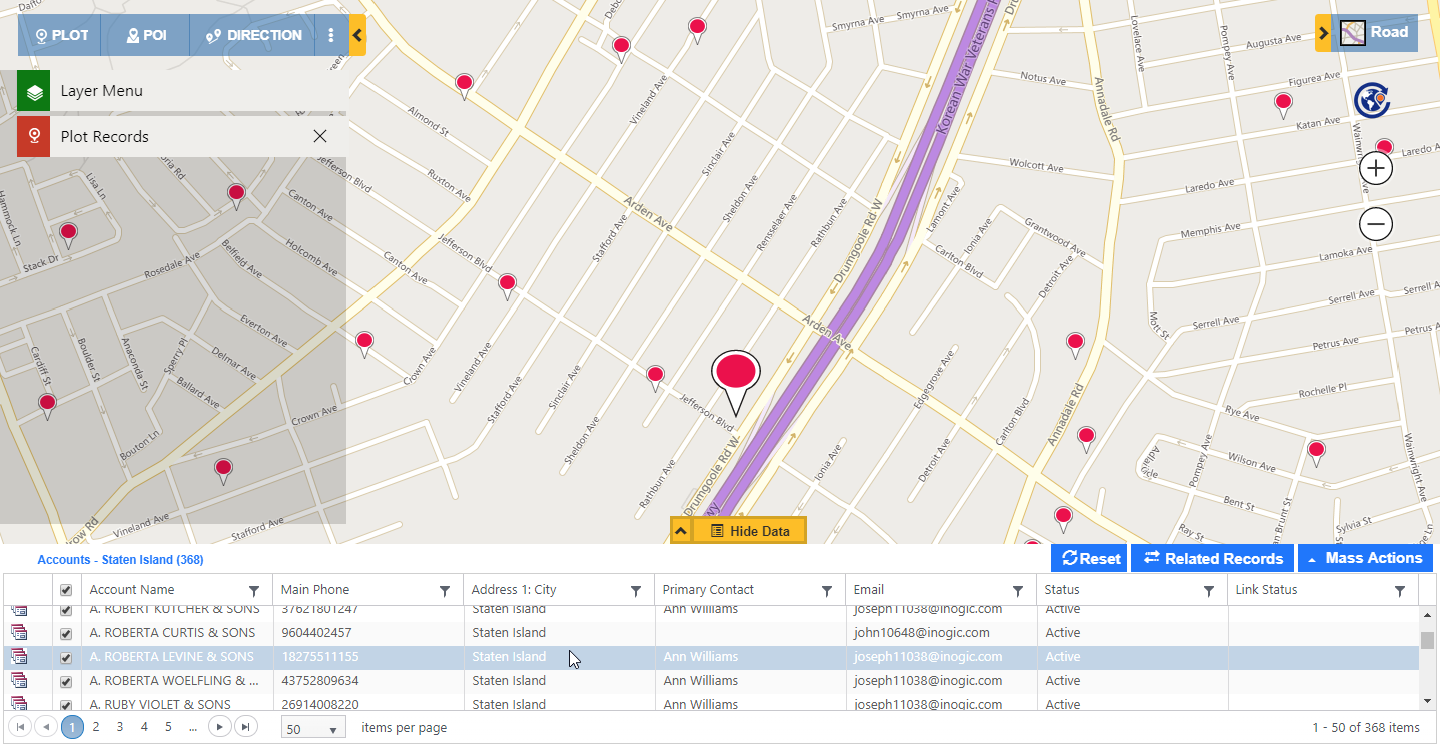 With these features there is better user experience and improvement in field presence of Sales and Service reps. Managers can also track the team's field activities on a daily basis along with the field professionals redirecting in the desired Application.
Upgrade your Maplytics now. We will look forward to your feedback and suggestions for these features at crm@inogic.com
Enjoy Your Mapping Experience!