Introduction:
Microsoft has provided a functionality where for a different app we can display our own custom information in welcome page. This custom welcome page will be displayed in UCI as well as in Mobile app. Welcome page can contain information which can be useful to your users i.e. it can contain links to any video, instructions to use application.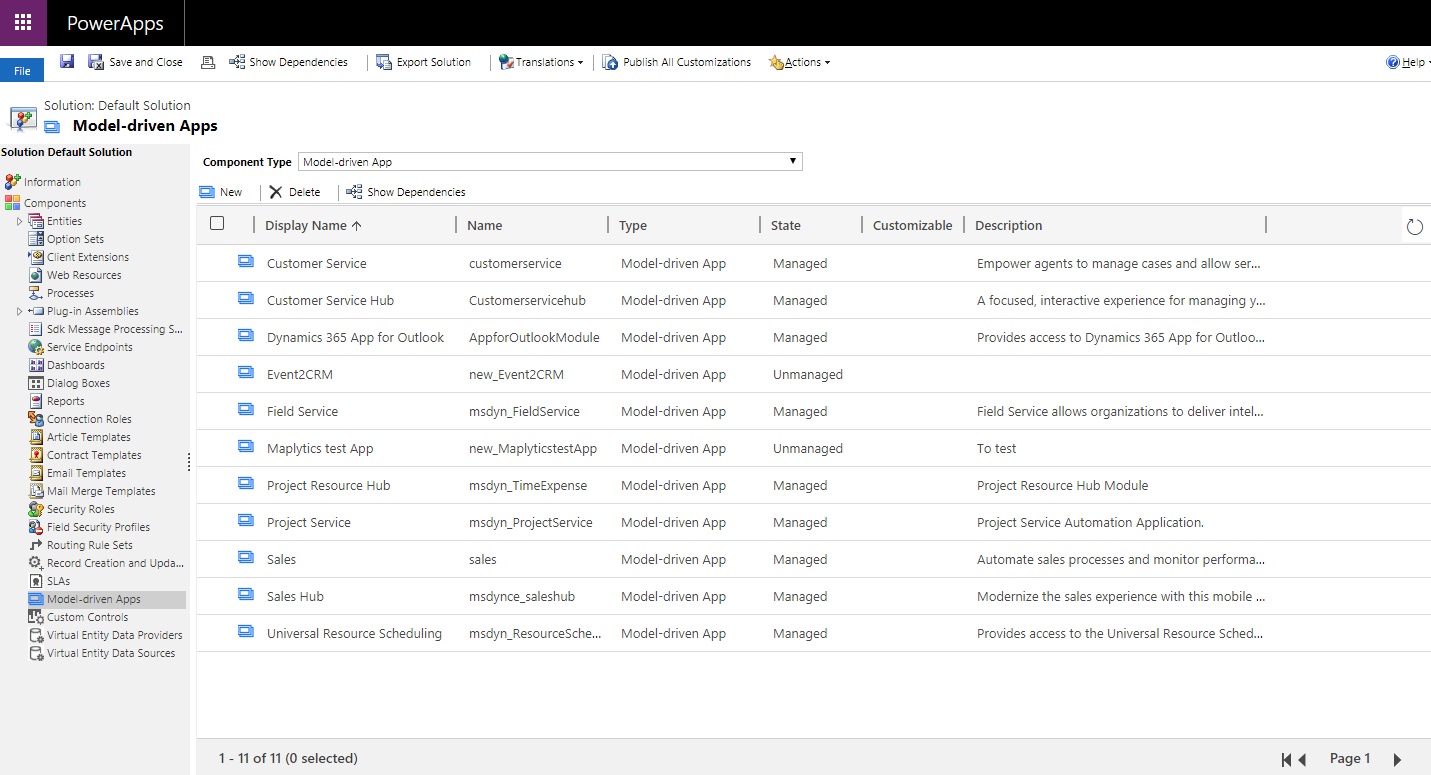 To proceed with this open your solution > click on Model-driven Apps and then click on New. This will open window as shown in the below screenshot.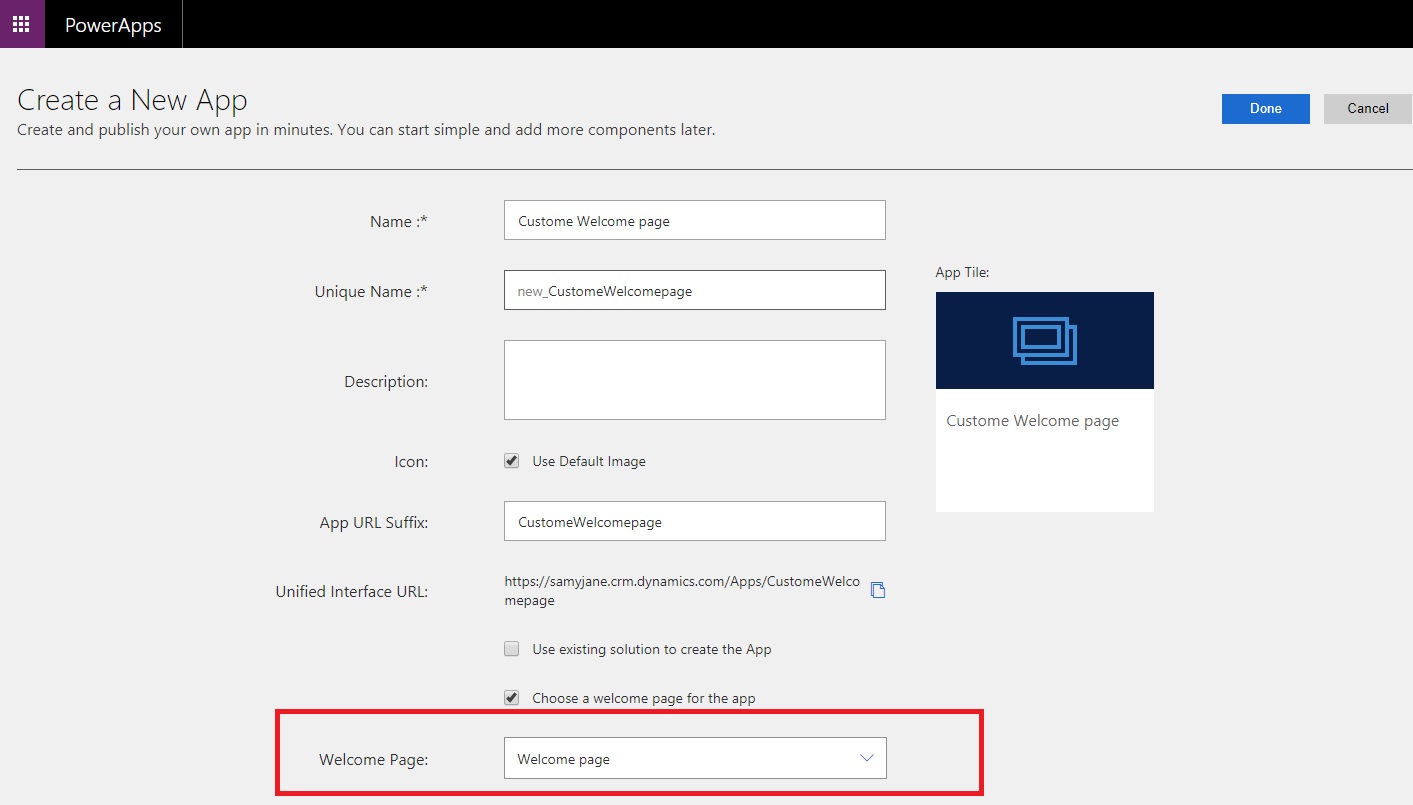 As shown in the above screenshot, fill data and check the 'Choose a welcome page for app'. This will open a drop-down control as shown in red selected box in below image. Then select your custom web page which you want to display as a welcome page in UCI and Mobile App.
Fill up all details as required for your UCI app as shown in the below screenshot. Save and publish your app.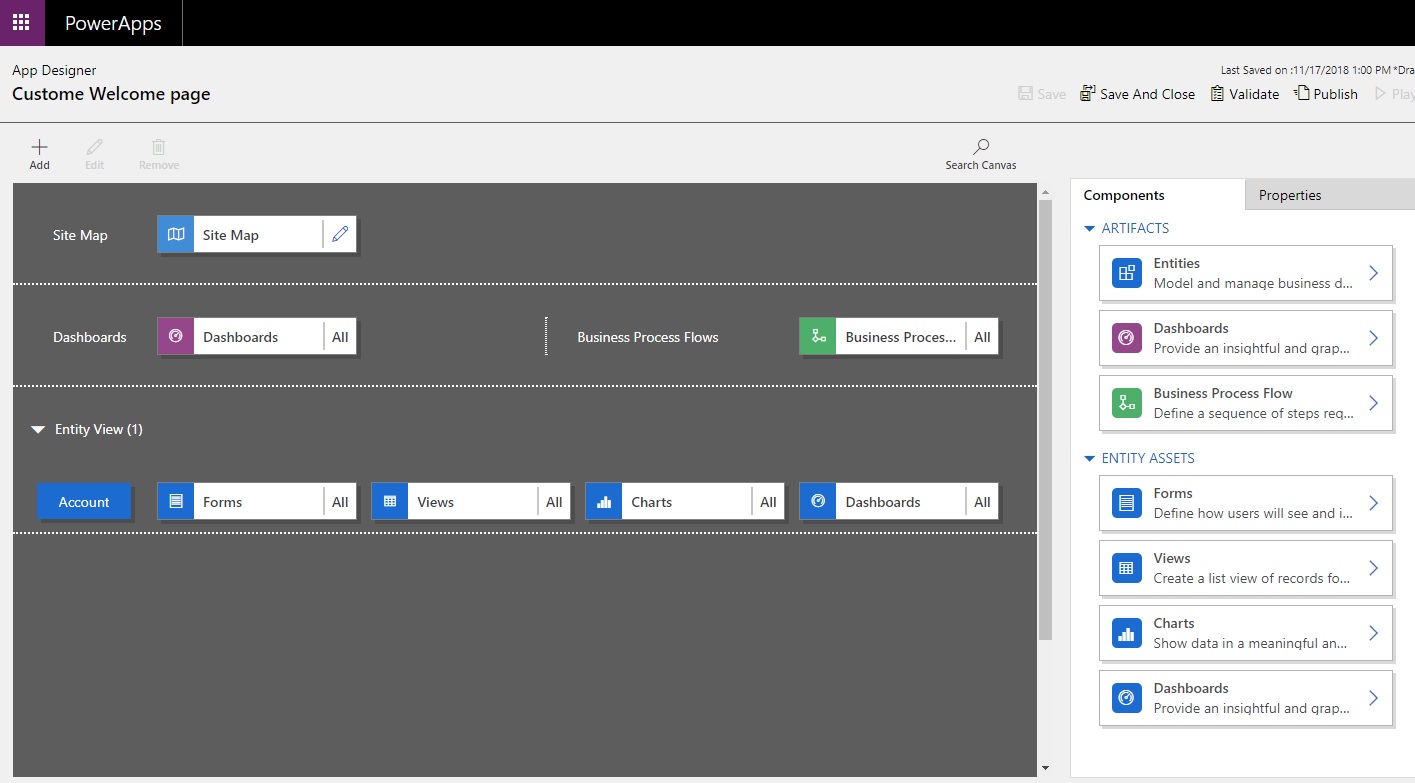 On reloading page, this app will be displayed under Dynamics 365 as shown in below screenshot. On click on this App UCI window will get open which will show a welcome page as shown below.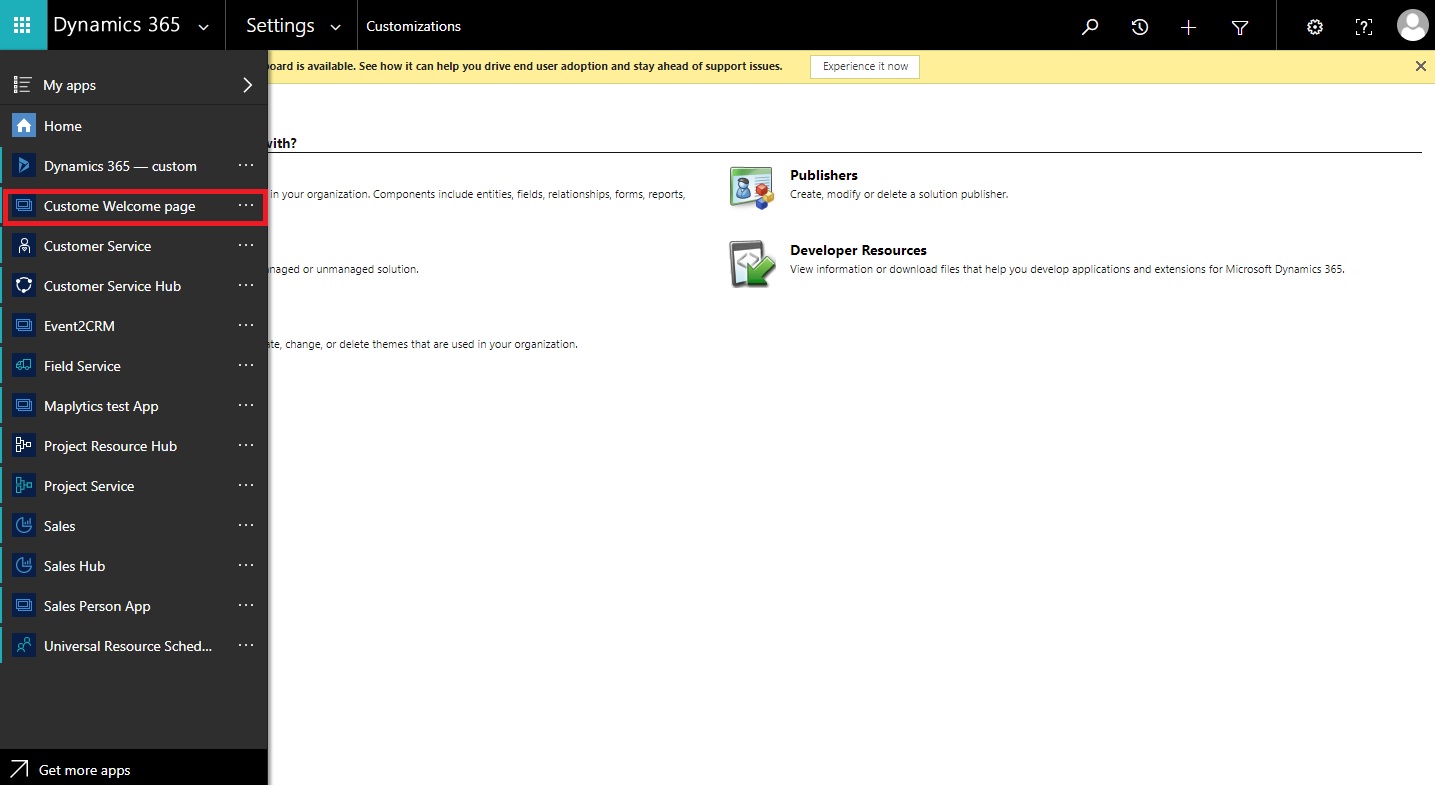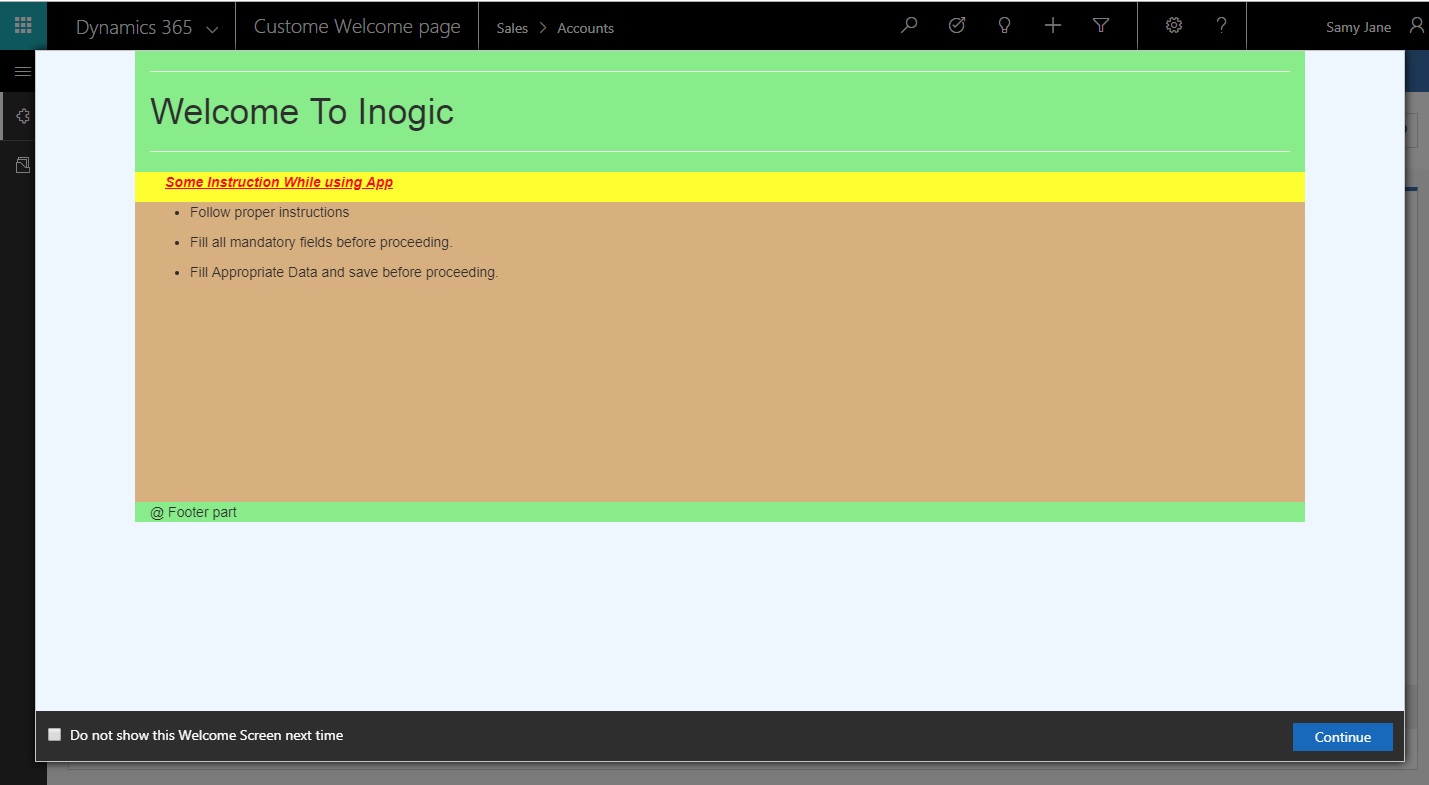 Conclusion:
User can easily so customized welcome page in Dynamics 365 CRM.