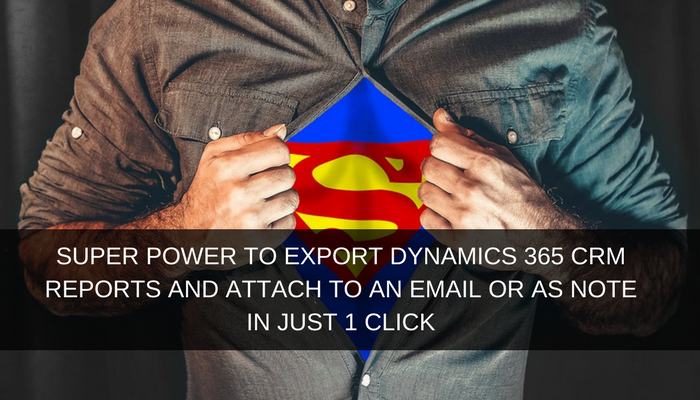 Well, using our Click2Export for exporting and dowloading your Dynamics 365 CRM reports is almost like a super power, let's see how!!
Usually, we experience the situation where we need to export multiple reports in shorter time span for meetings or presentations. In that case, we most of the time end up investing our valuable time to export and convert the Dynamics CRM reports in the required format. Due to which the productivity of the business process gets hampered predominantly. Thus, there is an ultimate need for a tool that will help to speed up and also automate the exporting process.
What if we tell you that there is a solution for exporting CRM reports in the required format with your required criteria in just one click, feels like a super power ?
But yes, we have a solution to your problem; Click2Export which will help you to export Dynamics 365 CRM reports in 3 unique ways i.e. PDF, Excel or Word format. Let's just check out these 3 unique ways of exporting your Dynamics CRM reports.
1. Export report and attach as an Email attachment – Click2Export has a valuable functionality to export for single or multiple MS Dynamics CRM reports and attach exported reports as an email attachment in CRM. Many a time it happens that we need to export the CRM reports and attach them to certain email as an attachment and sent it to your client or team member. For doing this whole process, user needs to go through a number of steps and occupy themselves in non-productive activity. Thus Click2Export provides with the option of export and email Dynamics CRM report in just 1 click.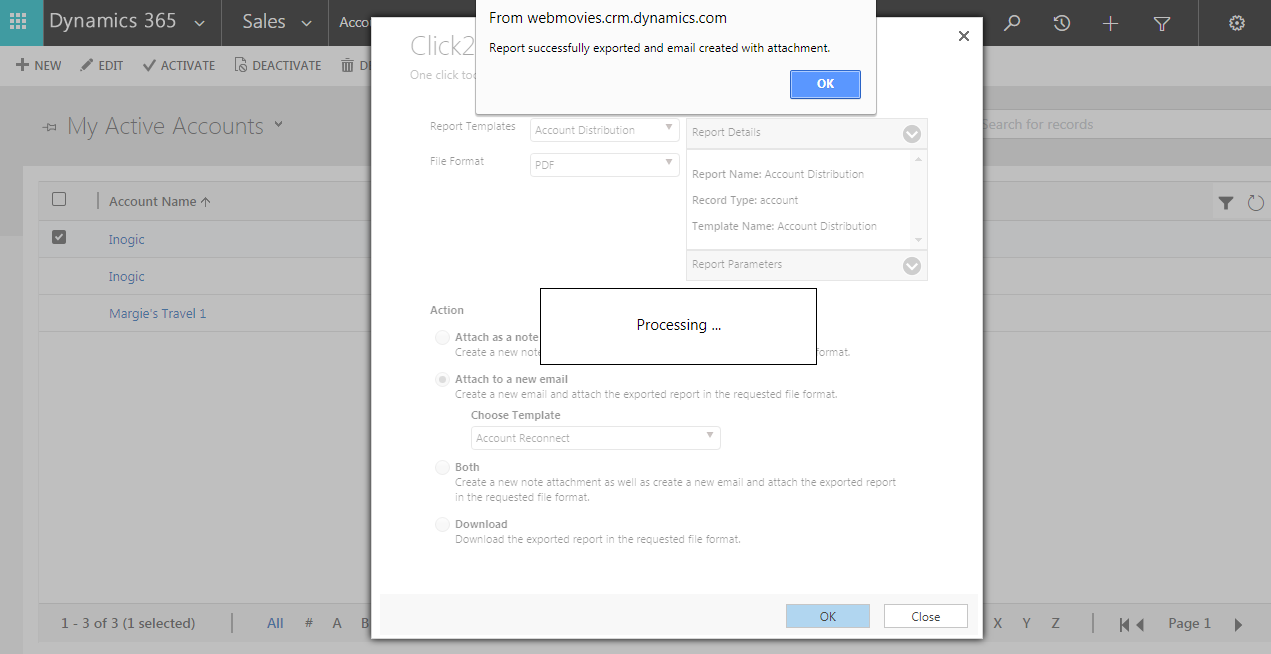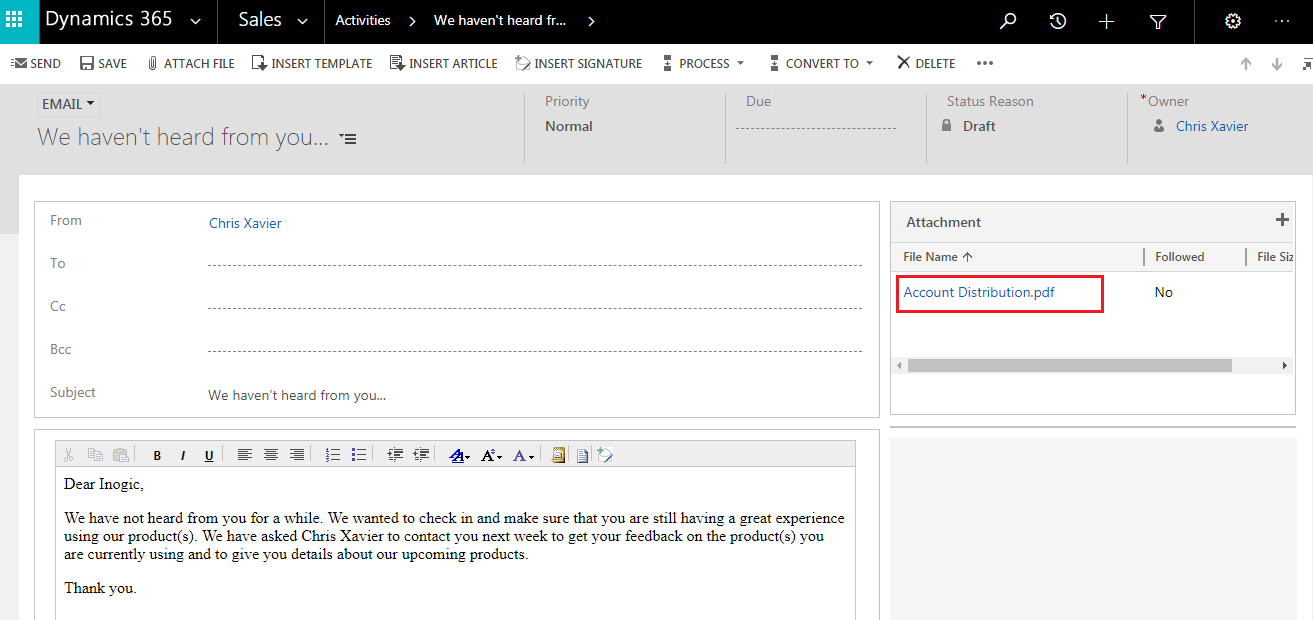 2. Export report and attach as a Note attachment – User can export the particular Dynamics 365 CRM report and attach it as a note in CRM. Consider the case where a salesperson needs to keep records of the Dynamics CRM reports in easy and quick format. Here notes prove to be the best option for saving the records of these reports in the form of notes. Thus, Click2Export helps the CRM users to export and attach the Dynamics CRM reports as a note in CRM in just 1 click.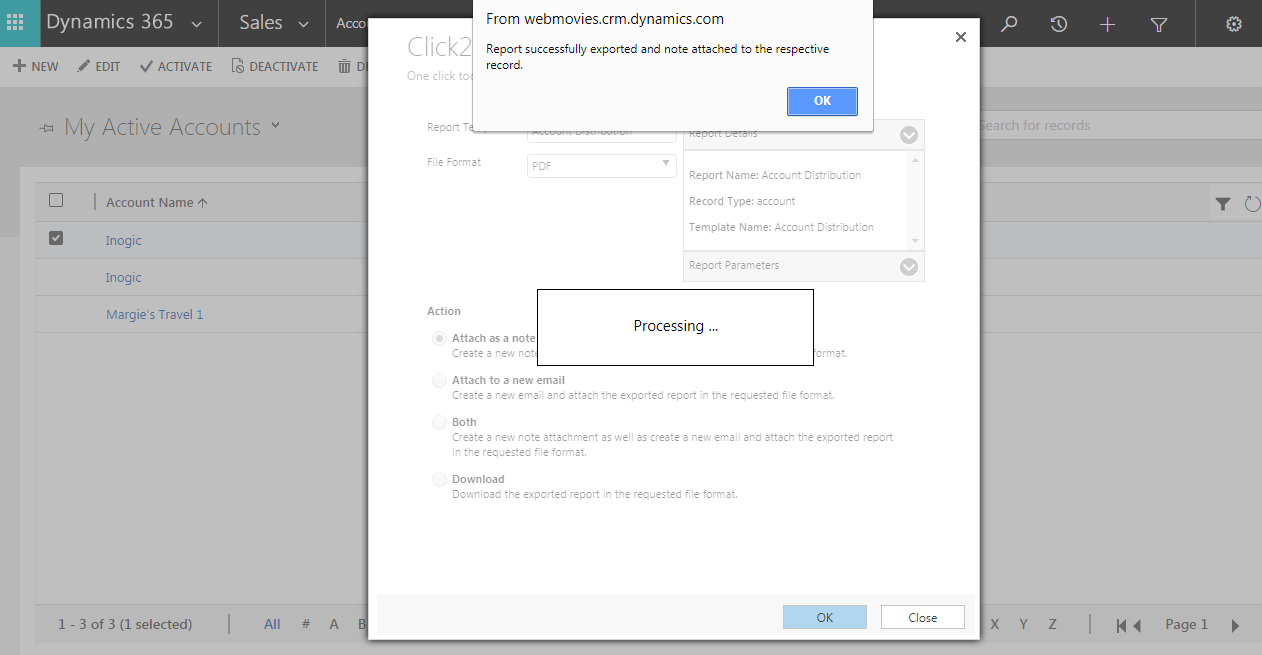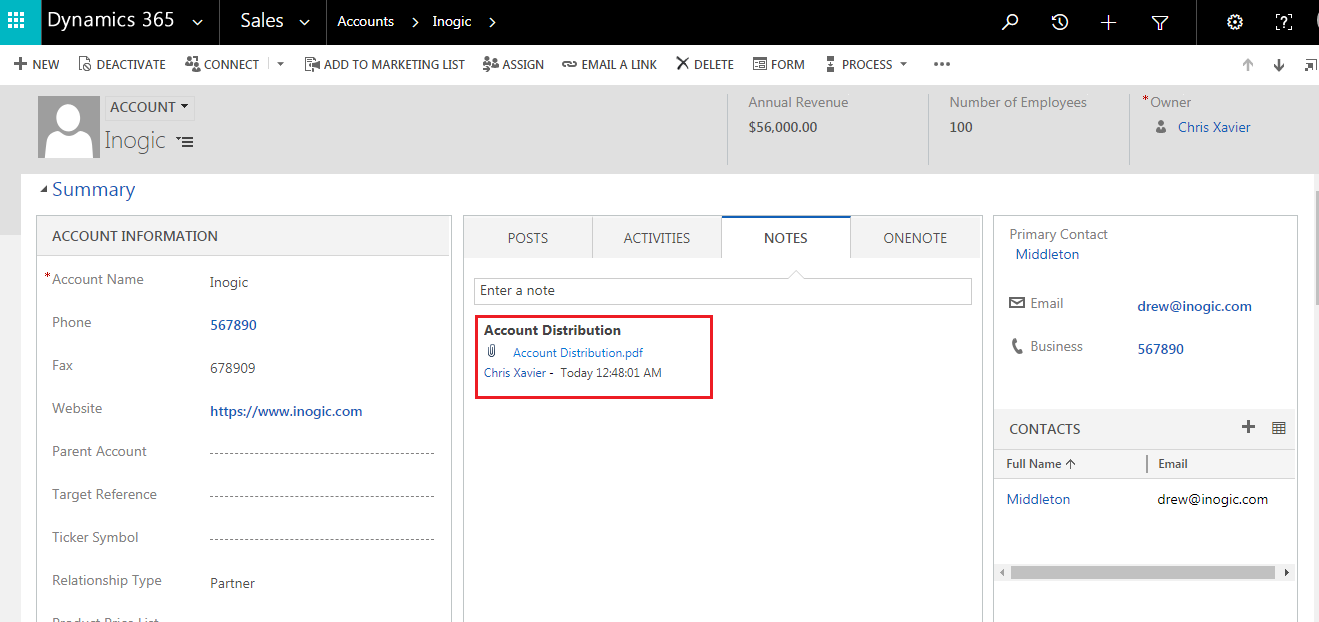 3. Export report and download – There is a third option of downloading the particular Dynamics 365 report in CRM in either Word, PDF or Excel format. Many times we need to present the reports to our seniors during regular evaluation meetings. Other situation could be where a user needs to keep the record of the selected reports in their system for future use in the business. In such cases, there is a need of downloading and saving these Dynamics CRM reports after exporting them from CRM. Thus Click2Export helps Dynamics 365 CRM users to download and save MS Dynamics 365 CRM reports to PDF, Excel or Word format in a single click.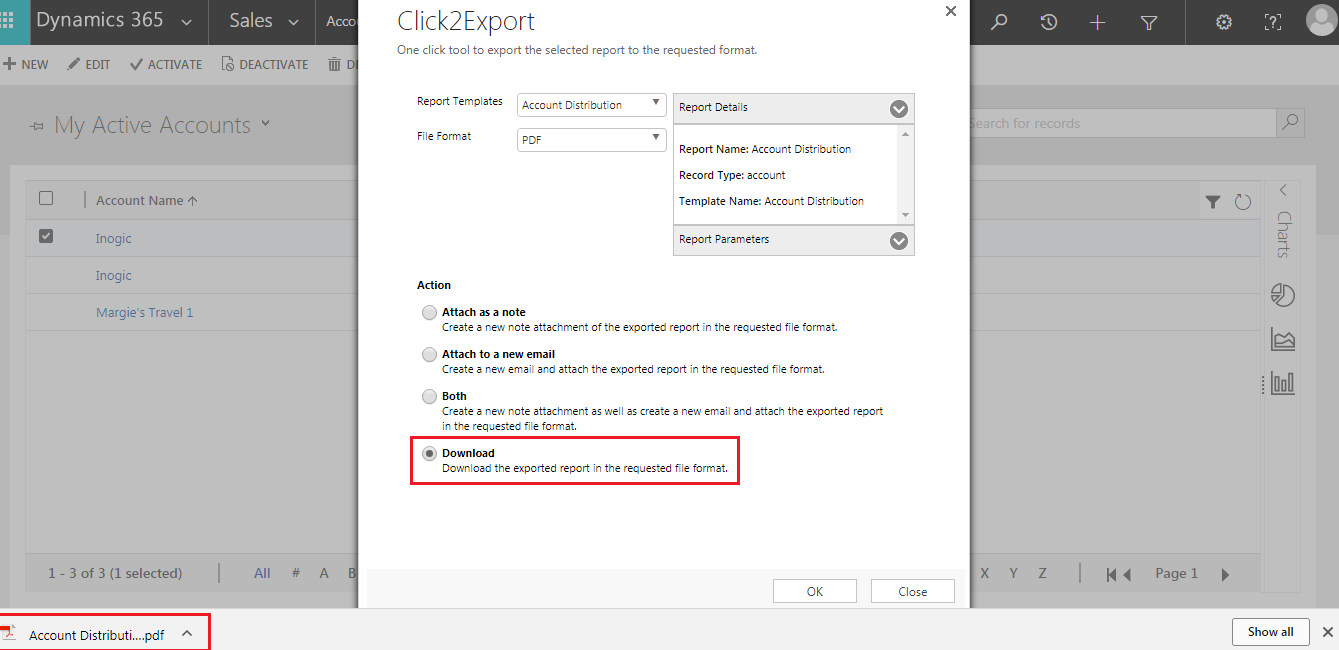 Give a try for these 3 unique ways of exporting the Dynamics CRM reports now using Click2Export – One click solution to export Dynamics 365 reports and make your business successful by making the process fast and productive.
There are many more user friendly features like Bulk Exporting, Pick your own template etc. for exporting using that simple2use Click2Export screen. Feel like a Super Hero, download trial solution from our website or Appsource and experience both convenience and efficiency in your business with Click2Export for your Microsoft Dynamics 365 CRM.
We would like to take a moment to introduce our new product Alerts4Dynamics to you. Alerts4Dynamics lets you schedule and manage alerts in Dynamics 365 CRM to notify users about the updates in CRM, due invoices, reminder to send quotes, etc. You can define target audience and send them priority based alerts via pop-ups, form notifications and emails. You can also view the log of read/dismissed alerts by users and also create alerts for multiple records by defining rules.