Introduction:
Reports are great for conveying information to those who may not have access to or don't use the CRM system regularly. Organizations use reports in their day to day work, and sometimes need to print the reports to present the hardcopy at meetings.
Reports have now received some significant enhancement in the latest release of Dynamics 365 v9.
Print Report Option:
When you run the reports in Dynamics 365 v9, you can now see the 'Print' option on the right-hand side as seen in the screenshot below;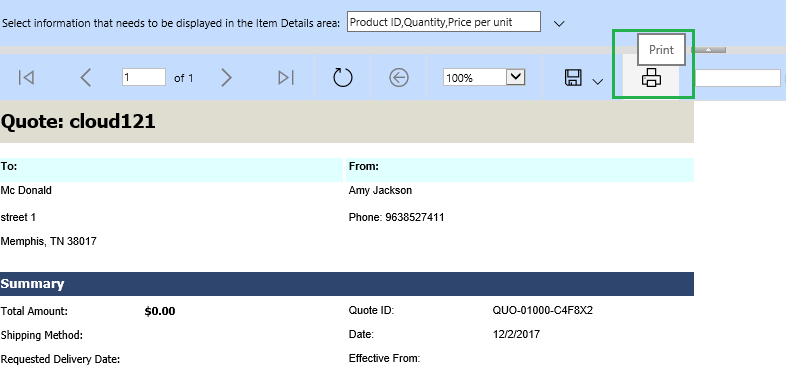 Using the Print option, the user can directly print the reports in Dynamics 365 v9.
Let's create a Quote and click on Run Report. The Report would open and then click on Print as shown below;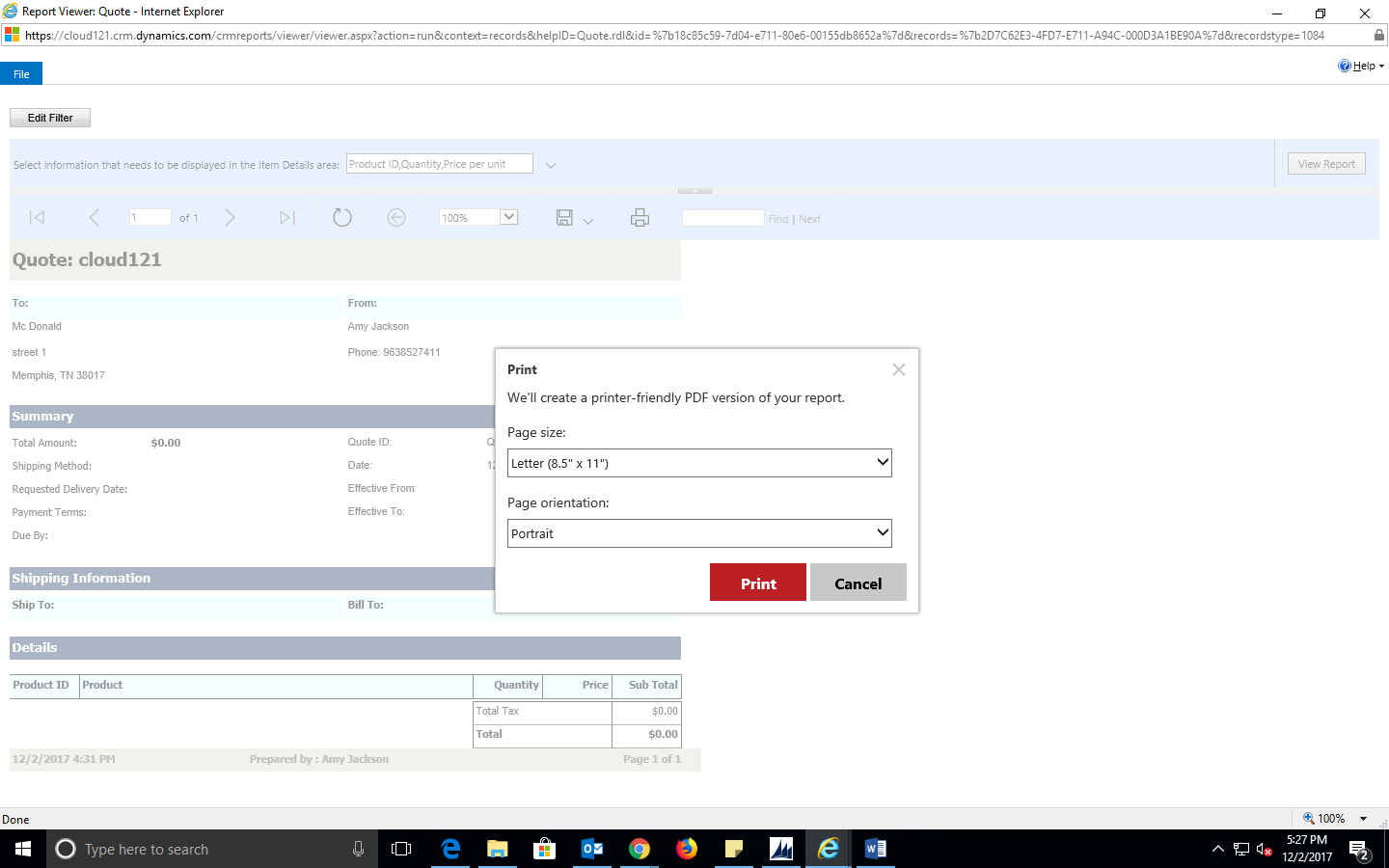 After clicking on Print, a popup window appears that asks the user to select the Page size and Page orientation ('Portrait' or 'Landscape'). Once the desired Page size and Page orientation are selected, click on Print.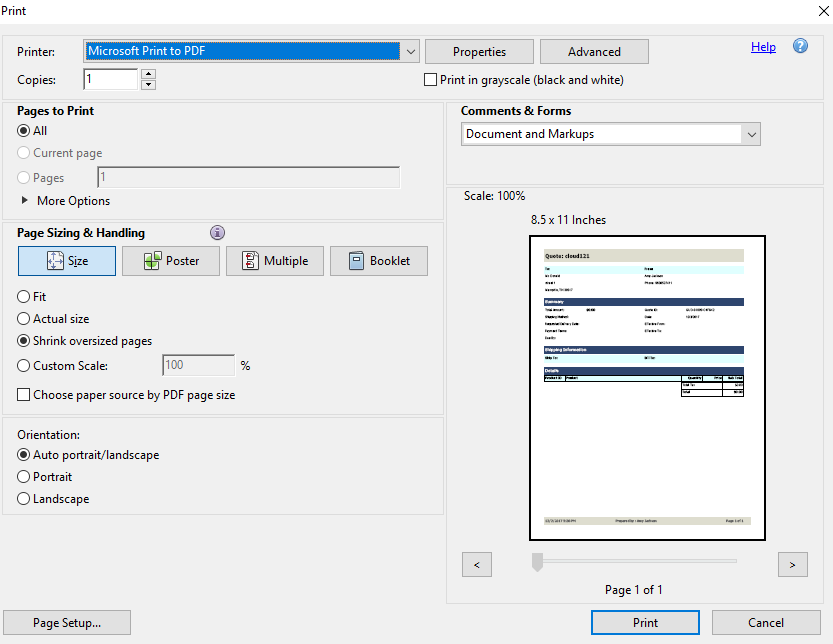 After clicking on Print, the above screen will appear, and now you are ready to print the report directly instead of downloading it in PDF and then printing.
Save Report as PowerPoint option:
In addition to the Print option, the users can now save the reports as PowerPoint presentation.
To save the report as a PowerPoint presentation, the user simply needs to click on 'Save as' option on the report, select 'PowerPoint' and save the report.

Quote report in PowerPoint would look as shown in the below screenshot;
Conclusion:
With these new additions, users can reduce the number of clicks and directly print the reports or save it as a PowerPoint presentation to effortlessly share the reports or present it in meetings.