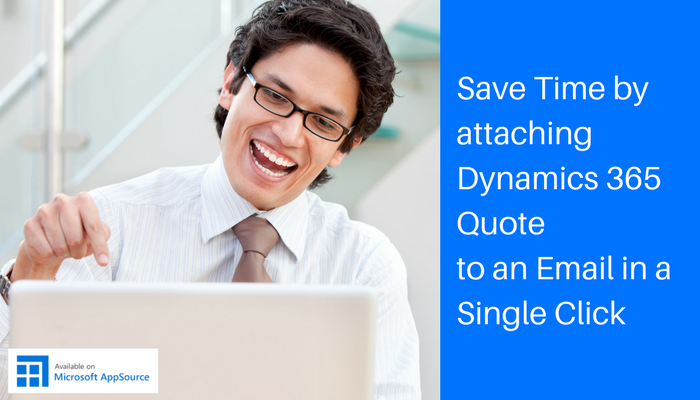 What do you do when you get an urgent email from one of your clients you have been following up since last few weeks, and the client wants you to email a quote urgently?
You hurriedly browse through Dynamics 365 to export the quote that you need in PDF format and realize that the process takes a lot of clicks. You also need to email the quote, which will again involve few more clicks.
The story is same for every Dynamics CRM users. They spend relatively more time to achieve something as mundane as exporting and emailing a Dynamics 365 quote, and they wish that the whole process of exporting a quote from Dynamics 365 and emailing it would have been easier!
Only if there was a way to automate the process and reduce the number of clicks and time involved in exporting and emailing Dynamics 365 reports in PDF format!
Guess what; there is a way!
A straightforward and effortless way to export and email Dynamics CRM reports in PDF, Word or Excel format; Click2Export!
We have designed Click2Export to empower CRM users to save time while exporting and emailing Dynamics CRM reports in PDF, Word or Excel format for improving productivity and ensure that users spend more time on tasks that add value to the business. It is loved by users around the world for its simplicity and powerful features and is now one of the leading productivity apps for Dynamics 365.
So now, when you need to export and email a Dynamics 365 report in PDF, Word, or Excel format, you just need to select the quote you want and click on the Click2Export button in the ribbon bar.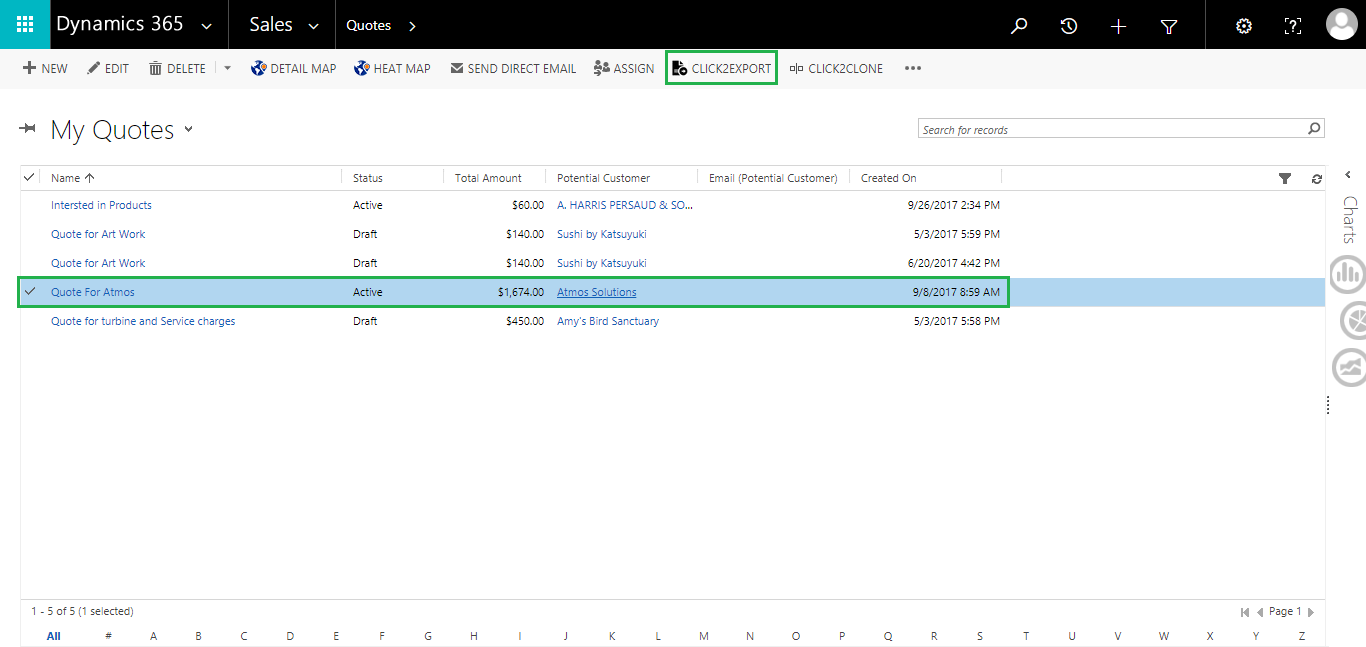 Then you have the option to choose the file format (PDF, Word, or Excel) in which the quote should be exported. You also have the option to download or attach the export Dynamics 365 report to a Note or an Email!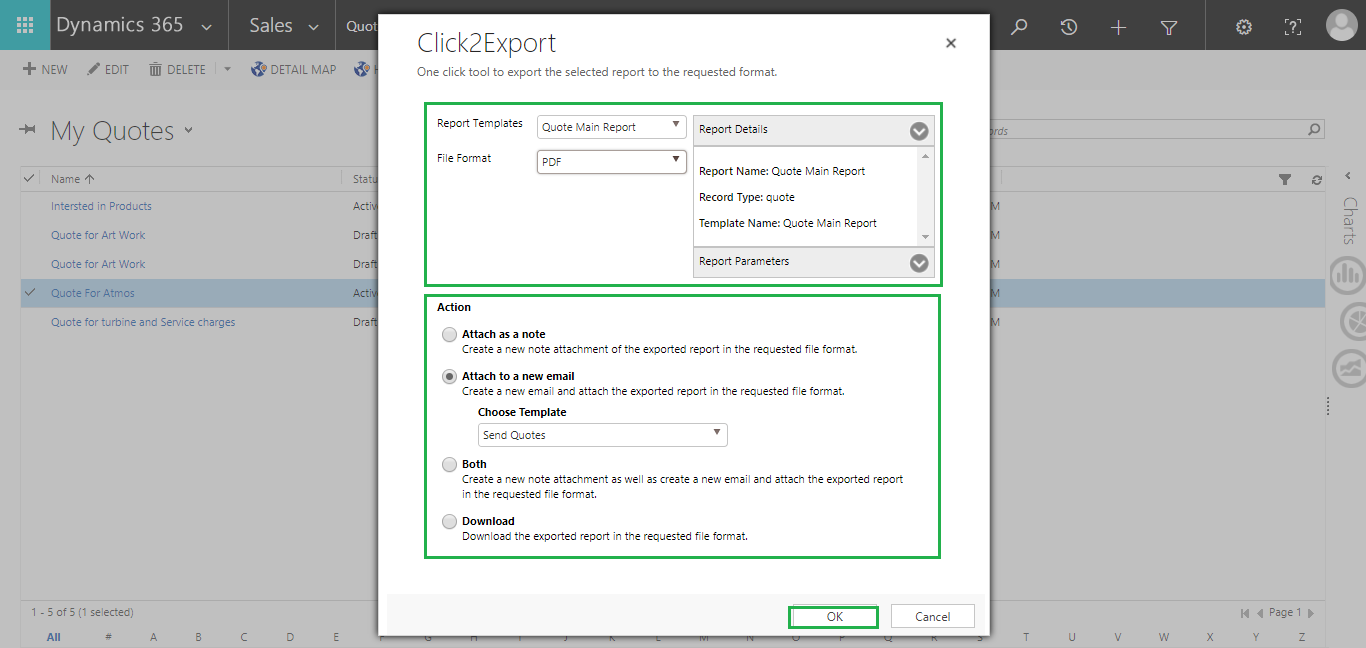 Select the action to be performed, in this case, 'Attach to a new email' and click 'OK'. A new email with the accompanying quote will be created, and you can send the email right away!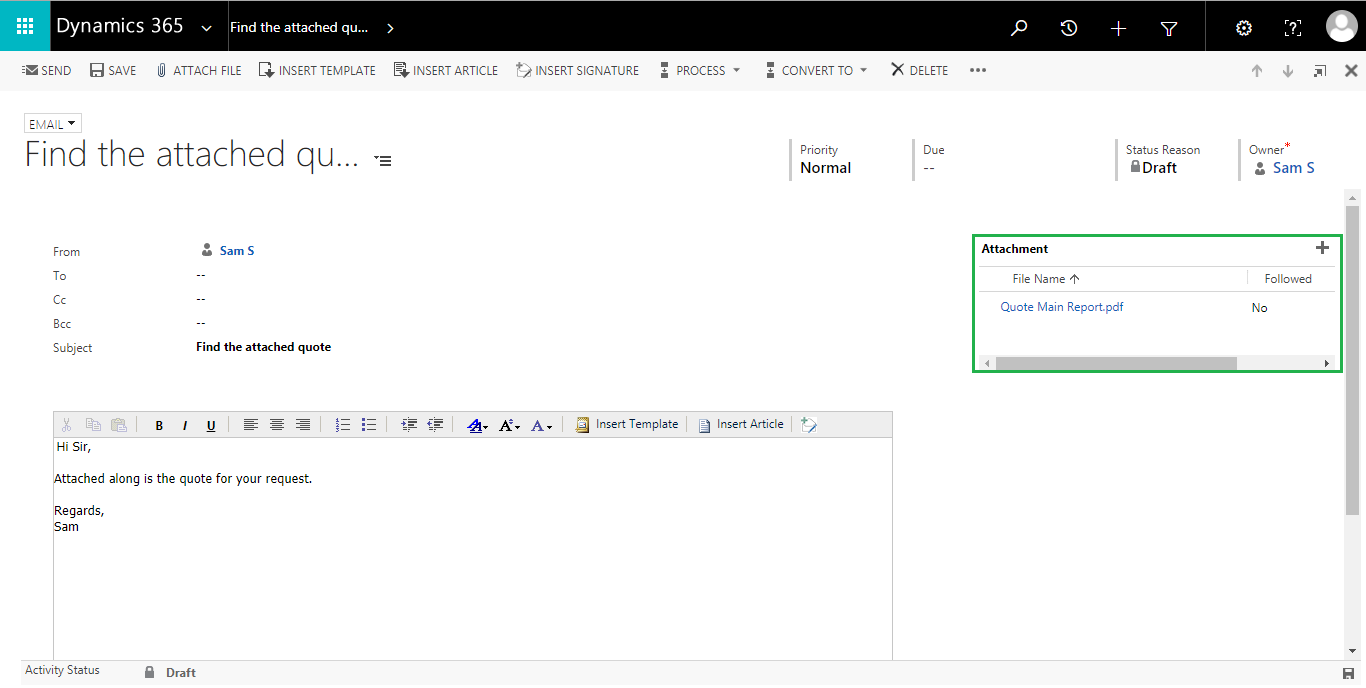 Imagine the time and clicks Click2Export can save just by simplifying the process of exporting and emailing Dynamics 365 reports in PDF, Word or Excel format. Not just this, Click2Export also allows you to;
Create multiple templates with different names for a single report
Configure the Report Parameter Values even during runtime
Ability to export Individual or Organizational report
Bulk export
Decide whether to export combined report for all records or one report per record
So what are you waiting for?
Get your free trial from our Website or Microsoft AppSource and redefine your productivity with one-click Dynamics 365 report exporting!