Introduction:
With Dynamics 365 came in the concept of app modules. Every module be it Sales, Customer Service or Project Service, Field Service, are all app modules. You can now decide to install either or all of the modules to your CRM.
How do you locate your modules?
Clicking on Dynamics 365 on the top left would bring up a panel with all the app modules available to your organization.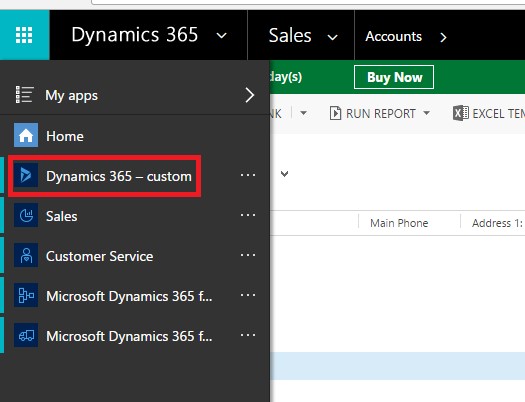 Upon closer inspection you will find business area specific modules only list entities that are specific to that module, even though Sales would display a similar Sitemap with Sales, Marketing and Settings Area, they do not include all components of the Dynamics CRM / 365 as it earlier existed.
Where do I find my old Sitemap?
With every install you will find a "Dynamics 365 – custom" app module. This is the earlier Dynamics CRM sitemap that includes all that exists in Dynamics CRM / 365. All custom 3rd party solutions and apps installed would be available from here.

Conclusion:
The next time you find the custom entities missing from the sitemap after installing a 3rd party app from AppSource, make sure to navigate to the default "Dynamics 365 – custom" app module to see them.
Now find your favourite Inogic Add-ons for Dynamics 365 on Microsoft AppSource – Try today!