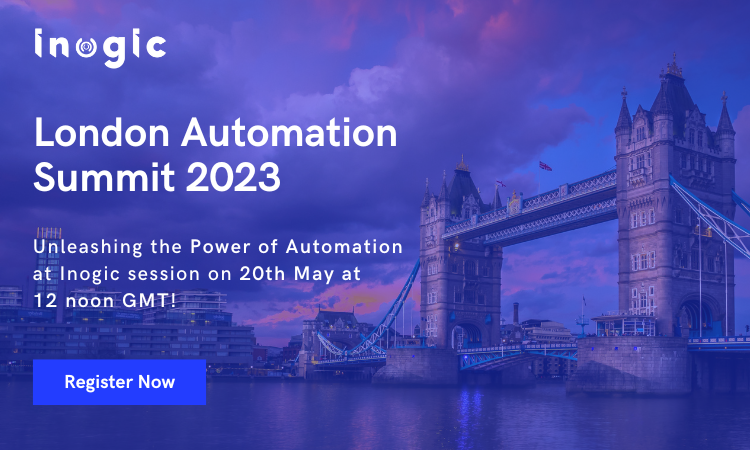 London is abuzz with excitement as the highly anticipated Automation Summit 2023 approaches. On 20th May, in the heart of London Paddington, industry leaders, developers, and entrepreneurs from around the world will converge to explore the transformative potential of automation. This two-day event promises to be a spectacular gathering of diverse minds, inspiring innovation and driving impactful change.
Make it Count – Ignite Innovation and Drive Change!
The Automation Summit 2023 is all about acting and bringing about impactful change through innovation. Prepare to be inspired by a line-up of visionary speakers, including leading innovators, designers, creatives, entrepreneurs, and changemakers. Their insights and experiences will push you out of your comfort zone, recharge your mindset, and encourage you to think differently.
Power Automate Training Bootcamp and Automation Summit
Mark your calendars for the return of the Microsoft in-person Power Automate Training Bootcamp and Automation Summit on 19th & 20th May 2023 in London Paddington. This highly anticipated training event is an opportunity not to be missed. Whether you are a beginner or an advanced developer, the Power Automate and Power Apps Developer Intermediate & Advanced Sessions will equip you with the skills and knowledge you need to excel in automation. Dive deep into topics like Microsoft 365, AI Builder, Graph, SharePoint, Dataverse, API, Connectors, and Virtual Entities to supercharge your automation capabilities.
Unleashing the Potential of Automation
Automation Summit 2023 is your gateway to unlocking the full potential of automation for your business. Here's how this event can benefit businesses and developers:
Stay Ahead of the Latest Trends: Explore the cutting-edge trends and developments in automation. Thought leaders, industry experts, and practitioners will share valuable insights on how automation is transforming businesses and propelling them toward greater efficiency, productivity, and profitability.
Hands-on Training: Get your hands dirty with workshops and training sessions designed to equip you with practical skills. From the basics of Power Automate and RPA to intermediate and advanced Power Apps development, you'll gain the tools needed to implement automation in your own business successfully.
Networking Opportunities: Connect and collaborate with like-minded businesses and developers who share your passion for automation. Forge valuable partnerships, discover new technologies, and explore collaborative projects that can take your automation initiatives to new heights.
Inogic Speaker Highlight: Devendra Salve, VP of Professional Service Division
Join us at our session and get the opportunity to meet Devendra Salve, the brilliant mind behind the blog and forum answers for Power Platform and Dynamics 365 solutions at Automation Summit 2023. Devendra is the driving force behind Inogic's tech forum, providing expert insights and solutions. With over 15 years of experience, Inogic's Power Platform offshore development services team possesses a deep understanding of the involved technologies. Our expertise and track record of 1000+ completed projects enables us to streamline integrations, save time, and ensure seamless operations. Experience how Inogic seamlessly integrates Power BI with Microsoft tools such as Dataverse, CRM, Business Central, and more. This integration unlocks centralized data access, real-time updates, and data-driven decision-making. With Inogic, customizable dashboards, data security, and compliance are effortlessly handled, allowing businesses to gain valuable insights, improve customer satisfaction, and drive sales.
The Pivot You Need to Transform Your Business Operations
Join the session titled "The Pivot You Need to Transform Your Business Operations" by Devendra Salve from Inogic on 20th May at 12 GMT noon. This session will provide you with real-world industry cases and live examples of how Power Platform can revolutionize your business operations. Despite the abundance of tools and applications available, realizing value from them can be a challenge. Power Platform's low-code tools offer a unique solution, enabling the creation of bespoke, adaptable solutions tailored to your business challenges. Discover how Power Platform integrates data across Microsoft 365, Dynamics 365, Azure, and numerous other enterprise apps, allowing you to build comprehensive solutions that drive your business forward.
Don't Miss Out – Register Today!
If you're a business or developer seeking to stay ahead in the automation revolution, Automation Summit 2023 is the event for you. Join us in London Paddington on 20th May at 12 pm GMT for an unforgettable gathering of innovative minds, insightful sessions, and valuable networking opportunities. Register now to secure your spot and unlock the power of automation for your business transformation. Together, let's Make it Count!