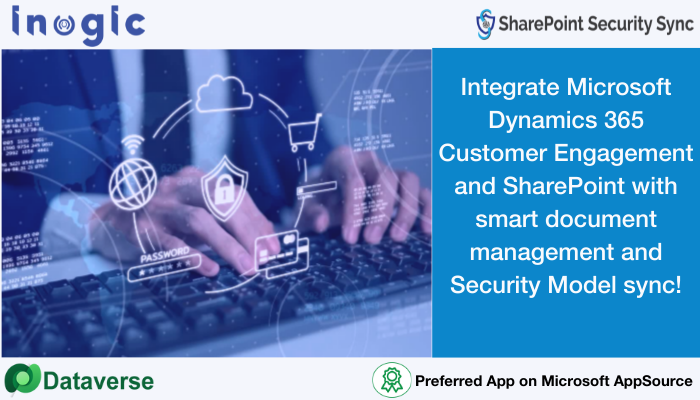 Dynamics 365 CRM and SharePoint, used together, give organizations the benefits of extra storage space, better document management capabilities, and more. But this native integration also creates some unintentional gaps that lead to security concerns.
To fulfil these gaps, Inogic, one of the leading Microsoft Gold ISVs, has an intuitive SharePoint integration app called SharePoint Security Sync. It is a 5-star rated Microsoft AppSource preferred app that replicates the security model of Dynamics 365 CRM to SharePoint thereby making the SharePoint documents secure.
SharePoint Security Sync is an advanced version of Inogic's other storage and document management app; Attach2Dynamics. Attach2Dynamics provides seamless integration with multiple cloud storage viz Azure Blob Storage, SharePoint, and Dropbox from within Dynamics 365 CRM. The role of Attach2Dynamics is to save storage and manage documents and attachments stored in integrated cloud storage from within Dynamics 365 CRM. SharePoint Security Sync takes SharePoint Integration one step further by syncing the security privileges of Dynamics 365 CRM with that of SharePoint.
So, what more does SharePoint Security Sync brings to the table?
Easily migrate bulk documents from CRM to SharePoint to free more space within your Dynamics 365 CRM.
Auto-sync security privileges in SharePoint whenever there's a change in a user security role in Dynamics 365 CRM.
And of course, drag and drop user interface to manage SharePoint documents and attachments from within Dynamics 365 CRM
Hear what one of our trusted customers has to say about SharePoint Security Sync: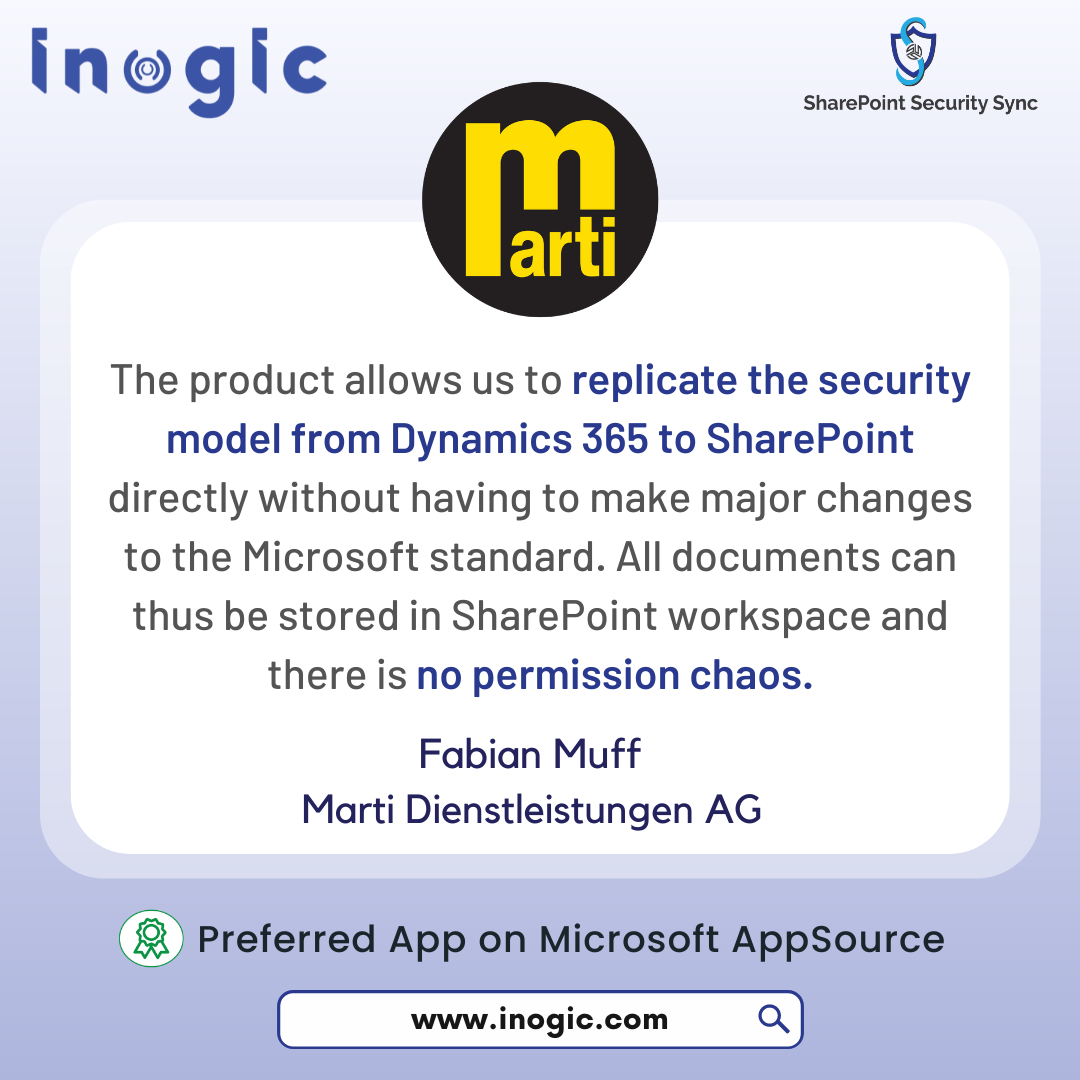 There's more!
As SharePoint Security Sync gained the trust of hundreds of users in a short period of time, Inogic released more advanced new features, some with the help of our Partners, Client feedbacks, and some thanks to our innovative developers. Recently, our next feature- 'Custom Folder Structure in SharePoint' was released and has been an instant hit ever since.
Custom Folder Structure– What does it do?
Although the basic actions like upload, download, etc from Dynamics 365 CRM to SharePoint had been made easier by our user-friendly drag-and-drop interface, there was still scope to make the life of CRM users easier. The Custom Folder Structure feature, as the name suggests, enables users to customize your document directory structure periodically, alphabetically, and also based on their preferred field name!
Amazing, right?
So, free up some space and let go of your security woes with our SharePoint Integration app SharePoint Security Sync!
Not sure what fits best for your organization? Check out the comparative analysis of both our storage and document management apps below to see what gaps you need to fulfil.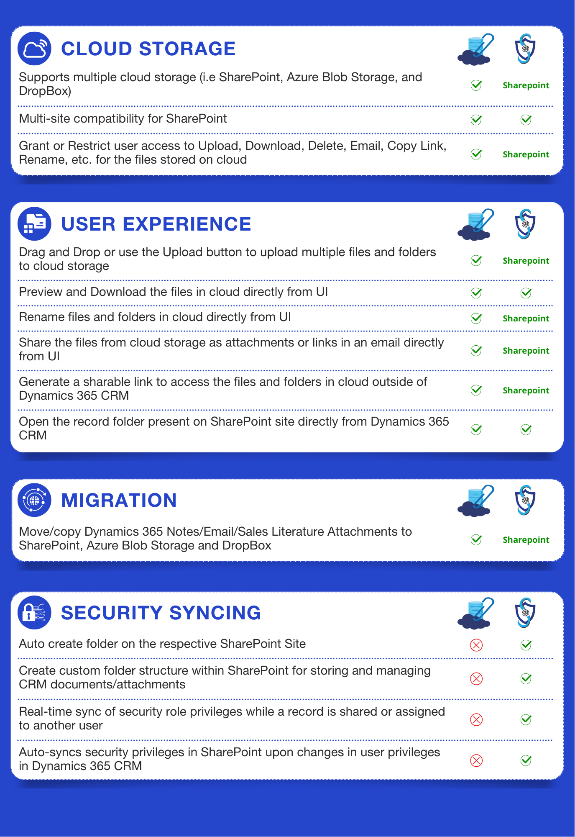 Got what you need? Let us have a 1:1 demo to take it further. Ping us at crm@inogic.com and we will reach out to you!
Want to try it before jumping on a call with us? Download 15 days FREE TRIAL from our website or Microsoft AppSource!