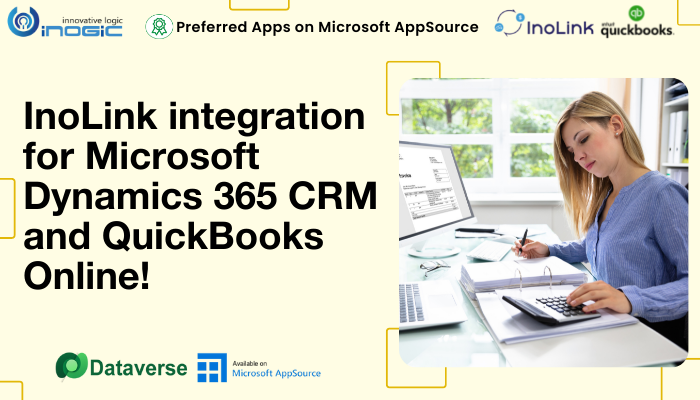 Do you face difficulties due to constant juggling between QuickBooks Online and Dynamics 365 CRM for accounting and sales data?  Are you looking for an easy way to keep track of accounting and sales data in QuickBooks and Dynamics 365 CRM?
Then InoLink is just what you need!
As a Preferred app on Microsoft AppSource, InoLink provides bi-directional integration between Dynamics 365 CRM and Intuit QuickBooks Online. It synchronizes transaction history and aging details from QuickBooks to Dynamics 365 CRM to provide a 360-degree view of customer information.
But that's not all! With InoLink, you can –
Always keep your Accounts & Sales in Sync
It is quite easy to link the existing Accounts/Contacts/Products/Prices in Dynamics 365 CRM and QuickBooks by using InoLink. This two-way sync of Accounts, Contacts, Products, and Prices ensures a better and more secure flow of information between CRM and QuickBooks. Because of this, you can easily get a 360-degree view of all accounting customer data like transaction history, aging details, etc. right within Dynamics 365 CRM itself.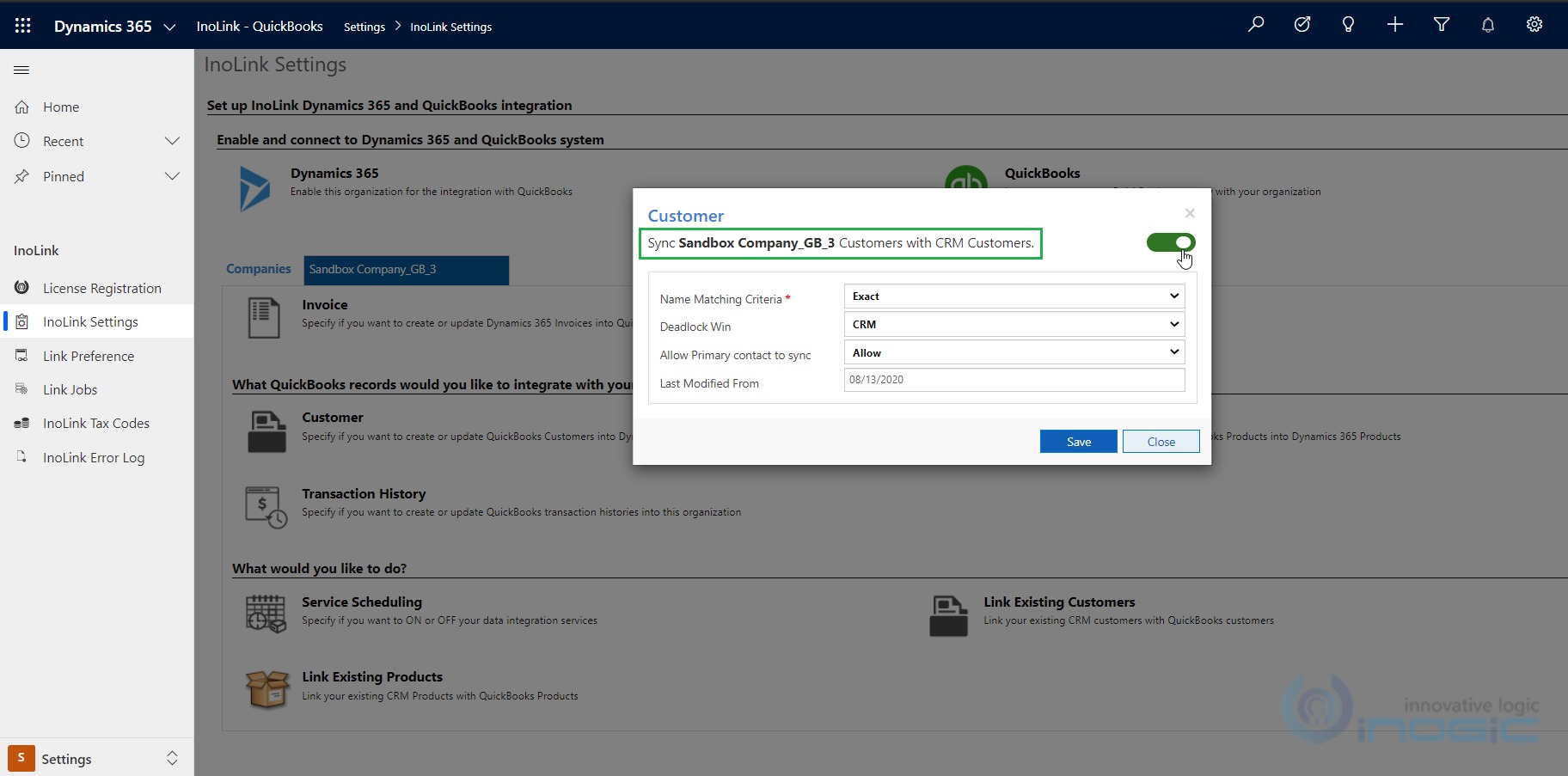 Maintain Data accuracy with real-time sync
Because of the real-time processing of data from Dynamics 365 CRM to QuickBooks, InoLink helps you to maintain a high level of data accuracy. Any modifications or updates done in Dynamics 365 CRM is automatically reflected in QuickBooks. As the dependency on manual entries is reduced, the rate of mistakes and errors is eliminated which also helps in maintaining data accuracy.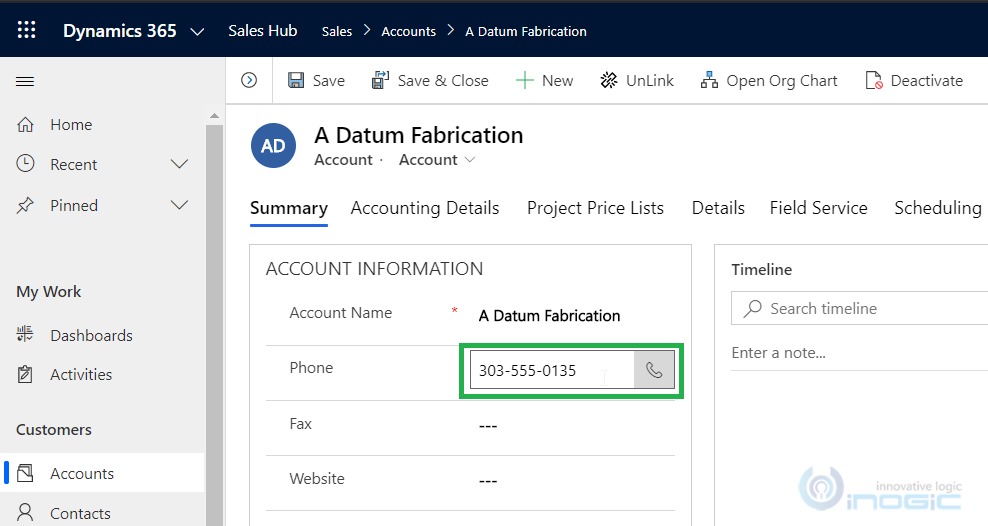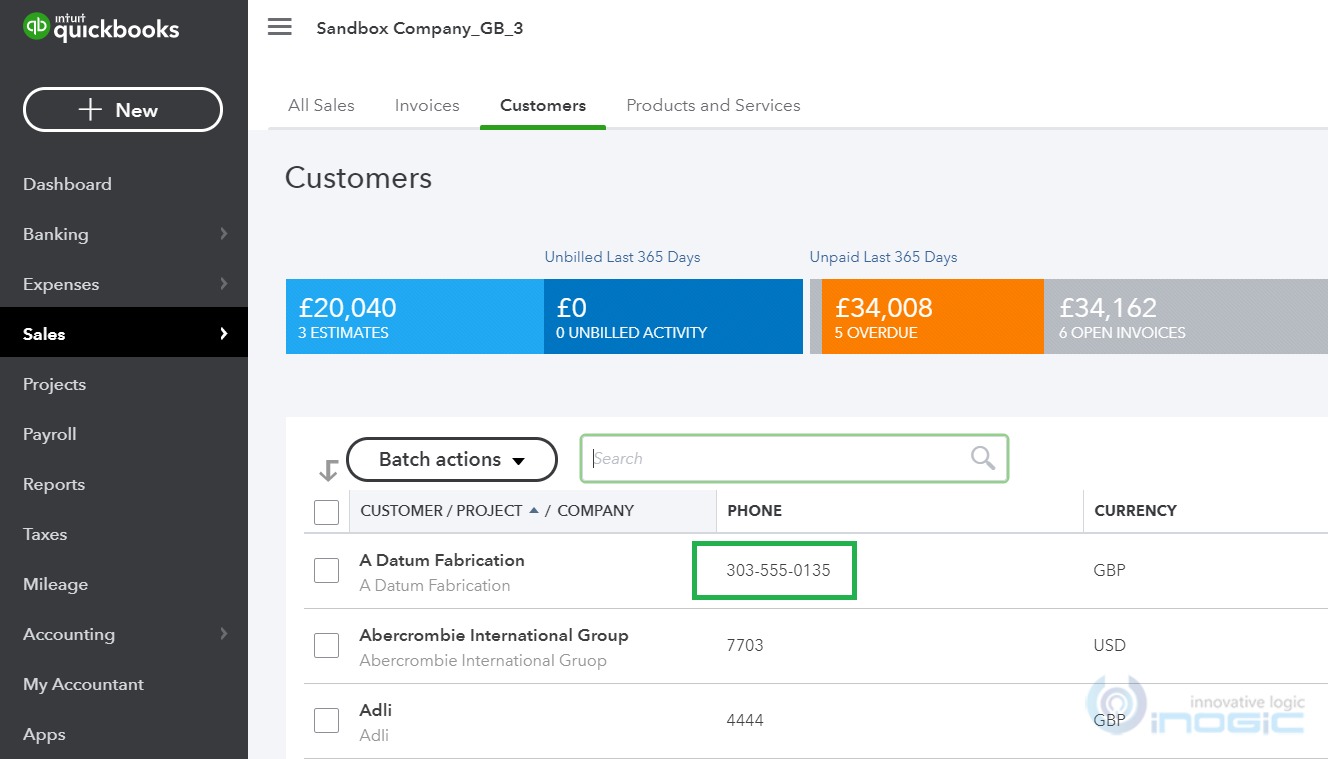 Avoid Duplicity of Data in QuickBooks and Dynamics 365 CRM
Since Dynamics 365 CRM and QuickBooks are two separate business applications it is quite difficult to monitor the integrity of data in both these systems. Hence, there are high chances of data duplicity. By linking existing Accounts/Contacts/Products in Dynamics 365 CRM and QuickBooks through InoLink, this data duplicity can be avoided. And with its real-time processing of data, InoLink ensures that the data fed in Microsoft CRM is replicated in QuickBooks as well. This way it helps to maintain data integrity and avoid double entry.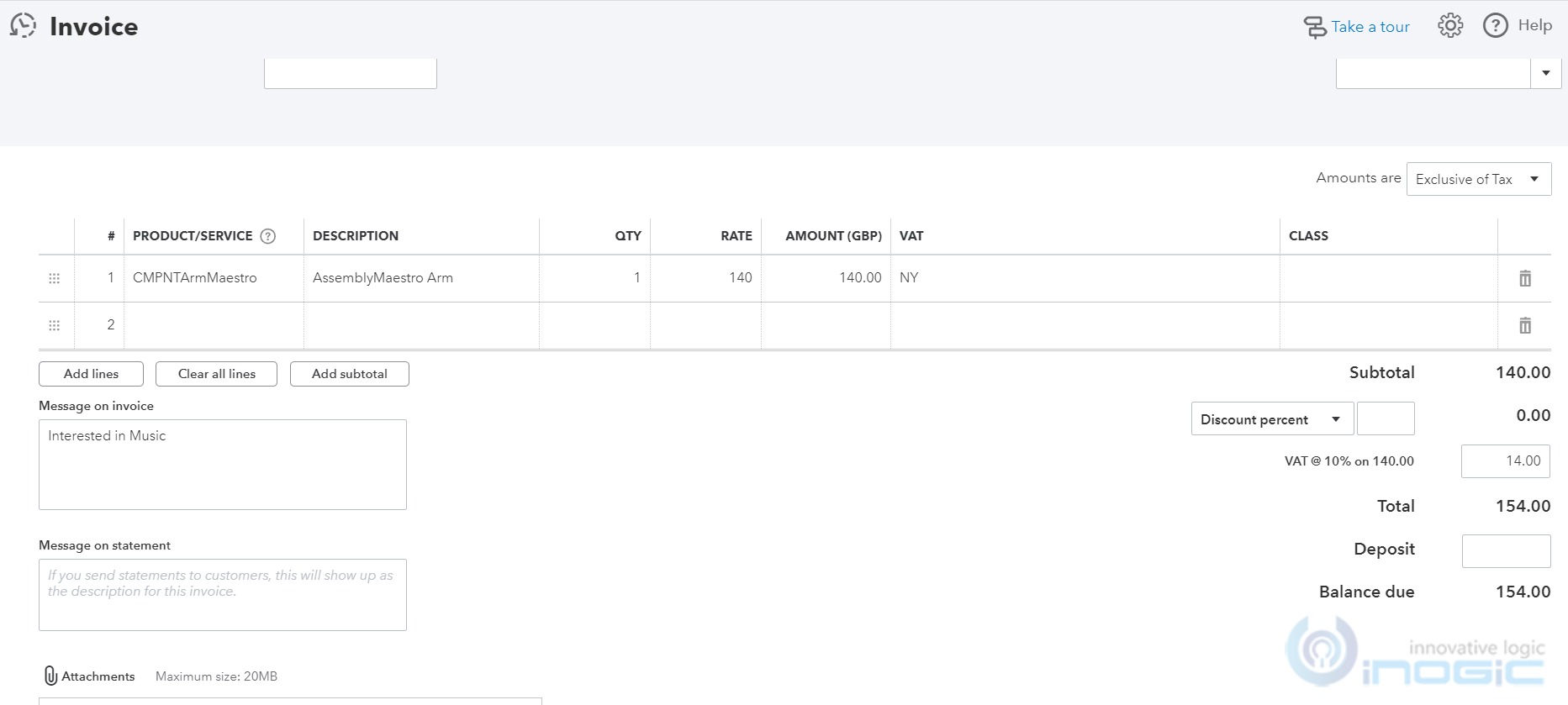 Sync multiple QuickBooks Companies with a single Dynamics 365 CRM instance
InoLink gives the provision to sync multiple QuickBooks companies with a single instance of Dynamics 365 CRM. This eliminates the need for creating a new Dynamics 365 CRM instance for every QuickBooks Company. Because of this functionality of InoLink, maintaining and managing accounting data within Dynamics 365 CRM has become easier than before.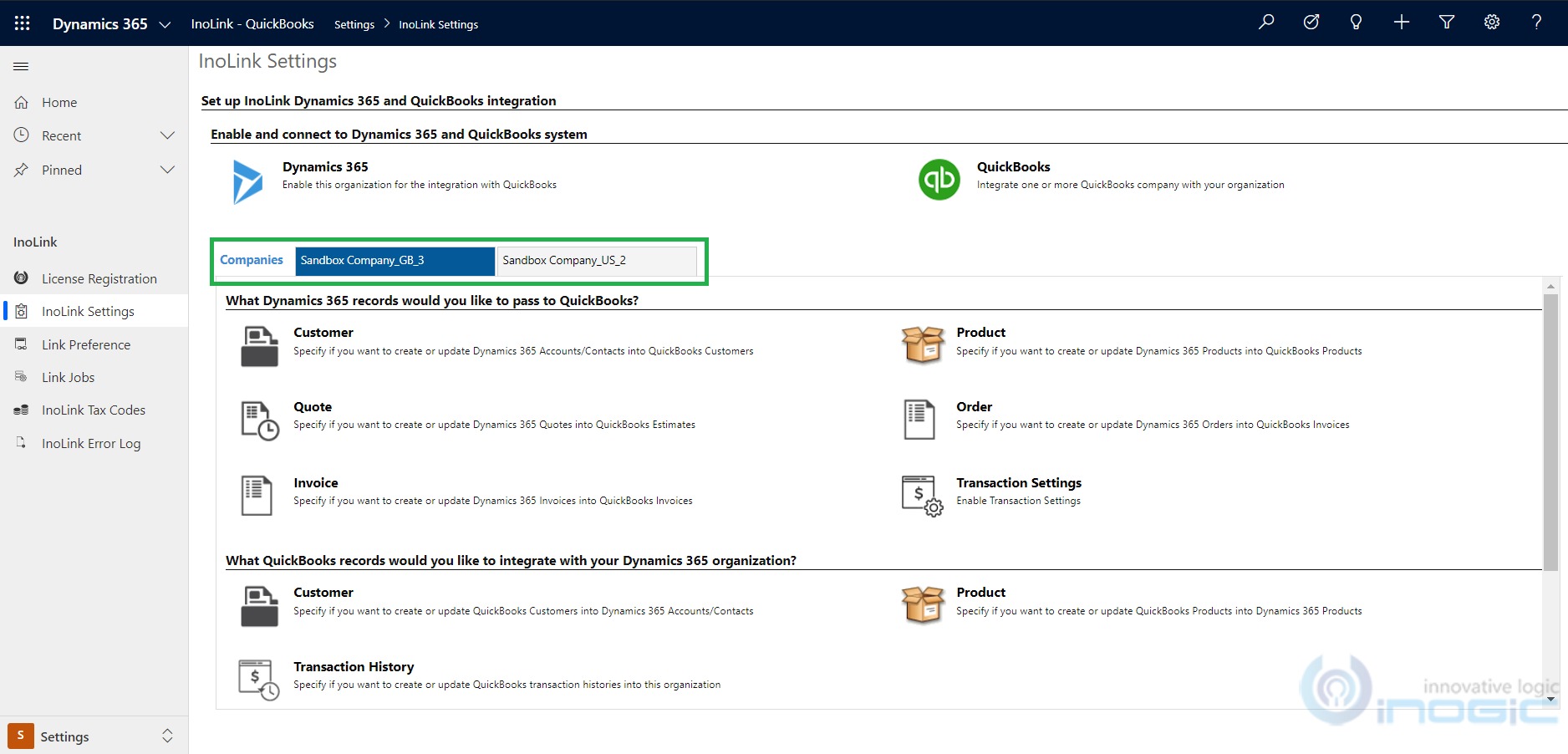 So, don't you think InoLink is the apt app for integrating Dynamics 365 CRM & QuickBooks?
If yes, then go to our website or Microsoft AppSource and download the 15-day free trial of this fabulous integration app right now!
Also, check out these videos for more in-depth information on this Dynamics 365 CRM + QuickBooks integration app.
And feel free to share your views and opinions at crm@inogic.com
Until then – Happy Integration!