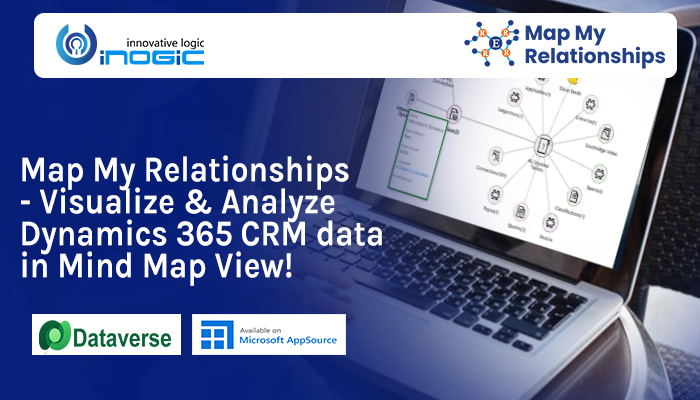 Holidays are here! Wherever you look, you can see beautiful Christmas decorations. It's a visual feast for our eyes. No wonder we love visuals more than text and numbers. A picture is worth a thousand words – is a popular phrase that rightly captures this sentiment.
So when it comes to analyzing Dynamics 365 CRM data, it makes sense to use data visualization apps. These apps help you to interpret and deliver CRM data in the most efficient way possible. And one such app is Map My Relationships.
A Microsoft Preferred App, it provides Mind Map view of Dynamics 365 CRM data on a form. It helps the users to visualize connections and relationships between Entities or related records in a single view. This negates the need for users to navigate around CRM searching for various pieces of information. It also benefits the decision-makers to take timely actions and be on top of the game without missing a beat.
To make long story short, Map My Relationships comes with the following benefits:
360-degree View of CRM Data
Normal grid view of CRM data is quite difficult to analyze. With Map My Relationships, you get a 360-degree view of entire Relationships & Connections of Dynamic 365 CRM records. This mind map view of relationships and connections makes it easier to reach information-based decisions in the nick of time.
Information at a Glance
A quick summary of each record within the relationship map is made available for ready reference. Further, it provides information of associated entity records in N-level relationships and helps to identify different connection roles through use of different color legends. This eliminates the need to dig around for information and saves valuable time.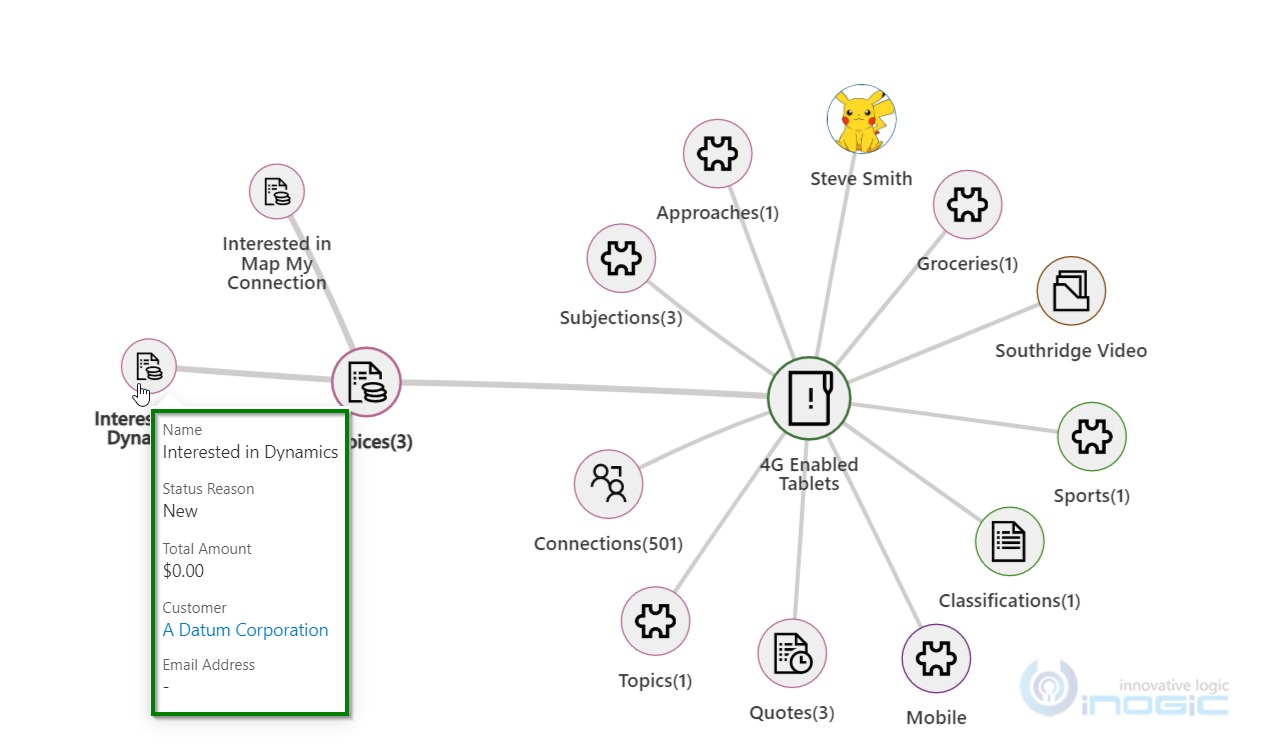 Unified Experience across Devices
Map My Relationships can be configured for Web, Mobiles and Tablets for unified experience. This allows great mobility and removes restrictions when it comes to usage of various devices. Place, time and device are no hindrance for mapping relationships and connections in Dynamics 365 CRM.
The story doesn't end here. This is just a short preview. There are great many features in Map My Relationships which constitutes various chapters in this interesting story.
This holiday season let go the old grid views in CRM and make it more visually appealing with help of this amazing data visualization app.
Just go to our website or Microsoft AppSource and download Map My Relationships for a free trial period of 15 days.
Feel free to share your visual experience at crm@inogic.com
Happy Holidays!