Lets re-visit 5 of our most popular blogs last quarter. The ones you have liked, visited, shared and re-tweeted the most. Hope these posts are helping you to explore features of Dynamics CRM in your next assignment: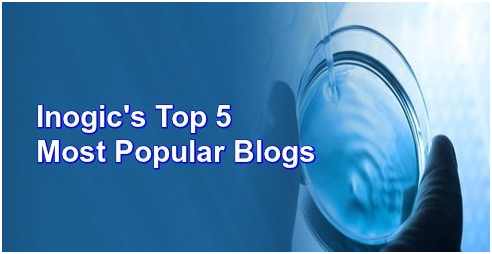 1. Custom Actions in Dynamics CRM 2015 Online Update 1: Back in 2013 Microsoft introduced the concept of "Custom Actions", we had explained this feature in our earlier post. In this post we explore new features added to it with the latest CRM Online version 7.1.
2. Dynamics CRM 2015 Online Update 1 – API support for Transaction : In this post we explore ExecuteTransactionRequest that is introduced with the Dynamics CRM Online Update 1 (7.1.x).
3. Change Tracking Feature of CRM 2015 Online Update 1 : Change Tracking is used in Dynamics CRM to keep data synchronized in a better way by detecting what data has changed since the data was last synchronized. This blog explain about this wonderful new feature.
4. Plug-in Tracing in Dynamics CRM 2015 Update 1: This blog talks about the new Entity called "Plug-in Trace Logs" which itself creates record for any exception occurred or thrown by the developer. We walk you through how to enable this very useful feature.
5. Dynamics CRM 2015 Update 1 – Features that will change the way you work with Dynamics CRM : A quick refresh to on the new features introduced in Dynamics CRM 2015 Online Update 1
These are the post which our visitors were most interested in. There are many more blogs on various topics posted by Inogic. You can access these blogs from here. Thank you for liking and sharing our blogs. This encourages us to write more. We will continue adding more post for our Dynamics CRM friends.
There's much more. For any assistance in implementation, customization, migration or upgradation of Dynamics CRM, get in touch with us on crm@inogic.com.