Microsoft Convergence 2015 was a huge success once again for Inogic. Thank You, from Inogic Team for visiting our booth (No. 1751) and talking to us about our solutions and services. And a special word of Thanks for the Microsoft Team for the amazing arrangements and a great partnership.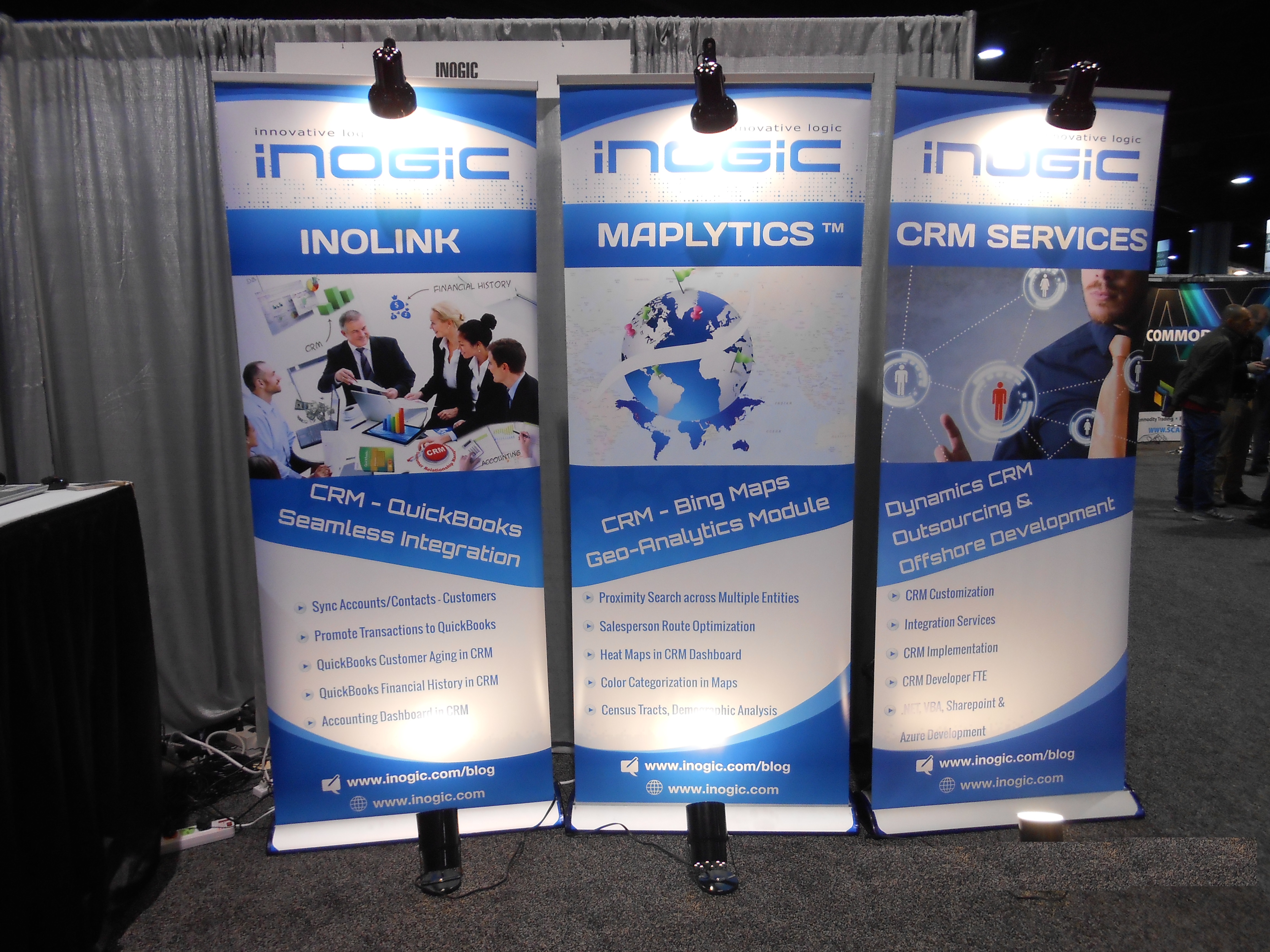 Now that you've gotten to know us, it's time to take our business forward.
Main Highlight at Convergence was our solution Maplytics™.  We use MAPS day in and out for our personal use so why not use maps for our business. Our Mapalytics enables you to take advantage of Dynamics CRM by gathering new insights through visual representation of data that can help you gain a thorough understanding of your market and in pursuing new market opportunities. It gives you insights to monitor your business from every aspect, be it the sales people or your prospects. As displayed during the convergence Mapalytics is not just for your Sales, since it supports custom entities you can use it for all purposes say to find Feedback from customers in a specific area or inquiries within a distance . Its easily customizable by us so you can manage your business in a much more effective way.
Apart from this we also showcased our QuickBooks to Dynamics CRM integrator solution – InoLink, that allows you to have a 360 degree view of your customer, contact details, order and payment history by simultaneously updating the information in both the applications. This helps in eliminating the need for double entry by auto transferring the data into other system thereby managing your data efficiently and reducing duplicity.
Every year we have something special at Convergence and this year we had 2 new add-ons introduced this time at Convergence. Click2Export is an add-on that helps you to export any Dynamics CRM report in the system with single click and attach it to an email or note or just download it without much efforts. It is an easy to install/ configure with user friendly user interface. In one click UI, you can export any report and decide the actions that should take place after exporting it. The next one was User Adoption Tracker which enables managers to monitor the actions of team members with respect to using Dynamics CRM for their day to day operation and not with the intent of monitoring what exact data was entered by the user.
Convergence also gave us an opportunity to educate our audience and showcase our services in order to prepare organizations for the road ahead. We had various interactive sessions, presentations, discussion, etc. that revolved around our offerings such as CRM customizations, integrations, implementations, portal development, troubleshooting and much more.
So do not hesitate to contact us with questions, to request a bid, or to talk with us about anything else we can do to help you regarding Dynamics CRM implementation.
Attending Convergence 2015 has been a great experience and we hope you have enjoyed the event as much as we have. We are looking forward to take this journey ahead and await to meet next year.