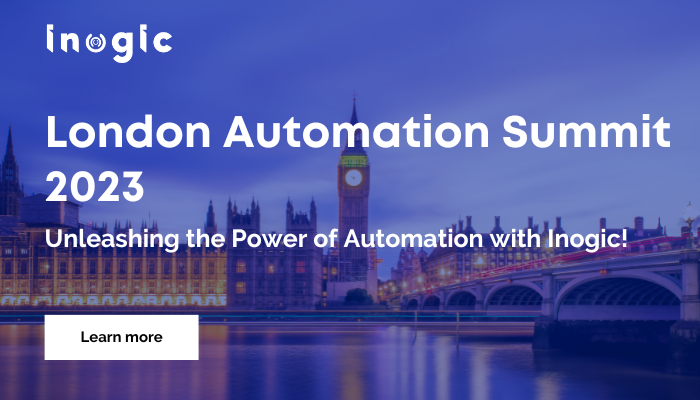 We would like to express our sincere gratitude to all the participants and supporters who played a vital role in making Inogic's participation in the London Automation Summit 2023, held on May 19th and 20th, an outstanding success. This dynamic event showcased the incredible potential of automation and its transformative impact on businesses. With a specific focus on Power Automate and low-code development, the summit provided invaluable insights, practical sessions, and expert guidance to empower attendees with the full capabilities of these cutting-edge technologies. The summit brought together MVPs, developers, and entrepreneurs from around the world, taking place in the heart of London Paddington, promising to inspire innovation and drive impactful change.
Power Automate for Beginners Bootcamp
Embarking on May 19th, the Power Automate for Beginners Bootcamp offered an immersive and hands-on learning experience. Participants delved into the realm of Robotic Process Automation within the Microsoft Power Platform. This comprehensive workshop equipped attendees with the know-how to run cloud flows, leverage Power Automate Desktop, and unlock the secrets to creating highly efficient desktop flows.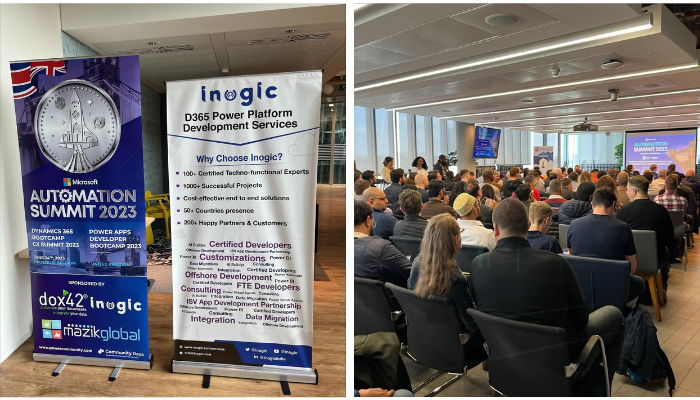 London Automation Summit
The highlight of the event was the London Automation Summit, which took place on May 20th. The summit focused on intermediate and advanced topics in Power Automate and Power Apps Development, addressing real-world project challenges head-on. One of the exciting moments of the Automation Summit was the keynote speech by Phill Topness, Principle Program Manager at Microsoft PowerCAT. Engaging discussions revolved around Power Automate, Power Apps, AI, Microsoft 365, and Power Platform ALM, empowering attendees to confidently tackle complex scenarios.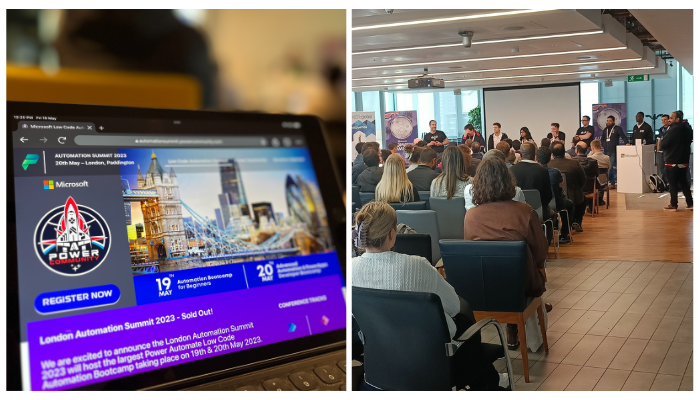 Inogic's Session – "Power Platform- The Pivot You Need to Transform Your Business Operations"
Devendra Salve, Vice President of the Professional Service Division at Inogic, led an eagerly anticipated session on May 20th at 12 PM GMT. His enlightening presentation showcased real-world industry cases and live examples using different Power Platforms, such as Power BI, Power Automate, Power Apps, Power Pages, and others. Dev's use of real estate scenarios helped attendees discover how Power Platform can revolutionize business operations and gain insights into developing tailored solutions to address unique challenges in the industry. Learning from Devendra, an industry expert, allowed attendees to unlock the limitless potential of Power Platform's low-code tools.
Conclusion
Inogic would like to extend its gratitude to the organizers at Power Community for making "The London Automation Summit 2023" a remarkable event. The summit brought together industry professionals, experts, and enthusiasts to explore the vast possibilities of automation. The boot camps and summit sessions provided attendees with a comprehensive understanding of Power Automate, RPA, Power Apps, A.I., and Power Platform ALM. The event's resounding success was also made possible by the active participation and support of all involved. We extend our heartfelt appreciation to everyone who contributed to creating a memorable and enriching experience. Let us embrace the power of automation and continue to transform the future of business operations together.