Introduction:
Microsoft has announced the release of Wave 2 where new features will be available for preview. In this blog, we will see one of the features of Dynamics 365 CRM – Duplicate lead detection.
Most users already use existing duplicate lead detection however it only shows the alert message. In the latest duplicate lead detection feature, the AI model uses the following rules to identify duplicates –
Same email address,
Same phone number,
Similar lead name and company name,
Similar lead name and the same email domain.
This helps the user to easily find out if the lead is already created or not.
Now, let's see how to enable Duplicate Detection (Preview) feature.
First, select Sales Hub app -> App Settings -> Duplicate Detection -> Enable Detection rule enabled.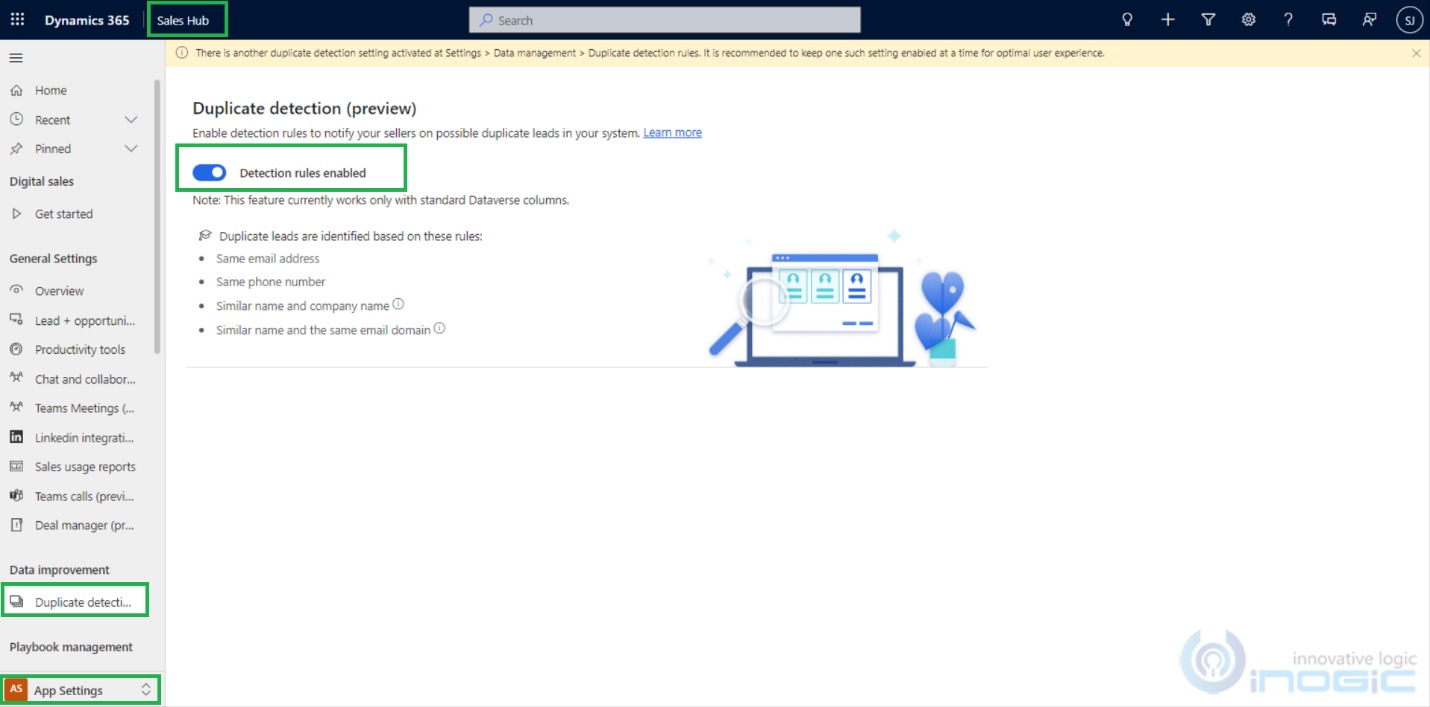 Once Detection rule is enabled you can see the View Duplicate ribbon button after selecting the lead records from home grid.

When you click on View Duplicate ribbon button it will open the pop-up window in which it will show the duplicated records based on the rule. As you can see in the below screenshot, lead records have same Business Phone and that's why it is shown as duplicate records.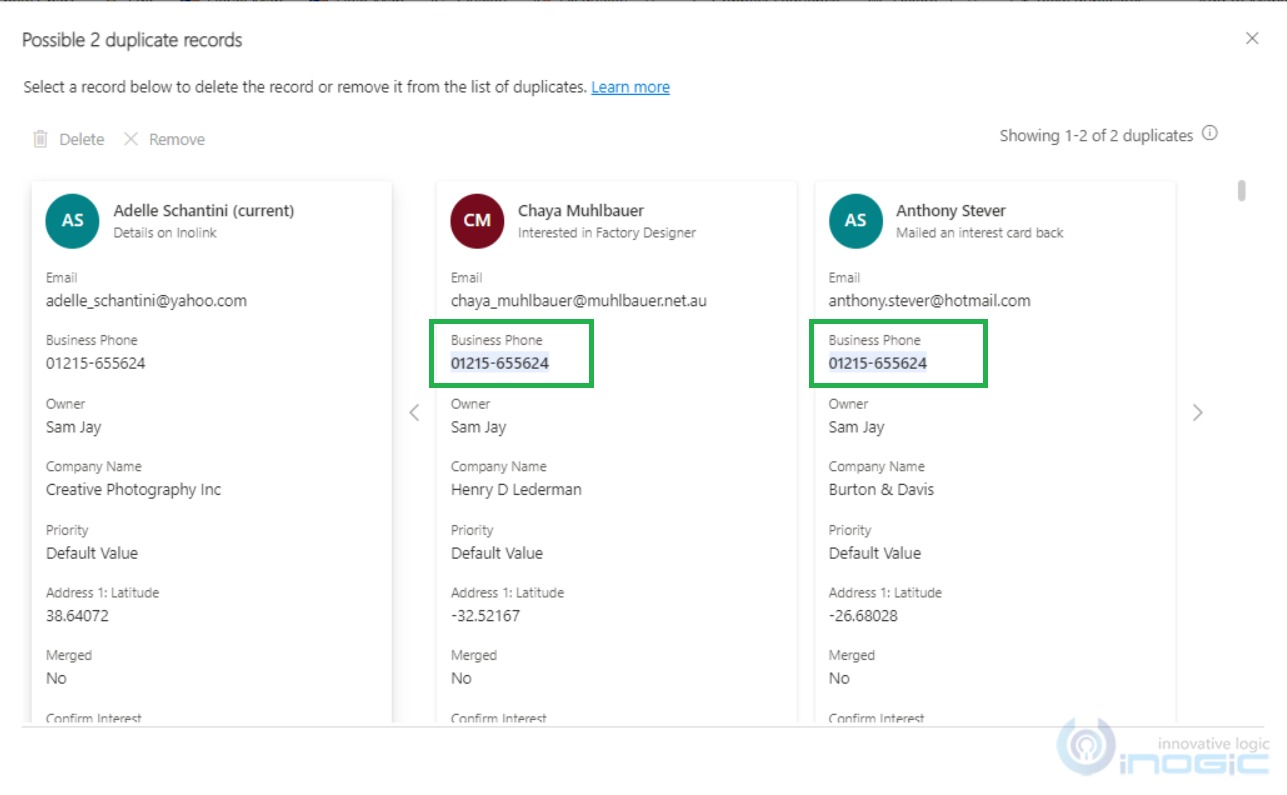 Further, you can select any of the records and by clicking on Remove button you can mark it as not a duplicate record or Delete the record.
You can also achieve this functionality from the record form, for that you need to open the record and if that record has duplicate records then it will display a warning as shown below: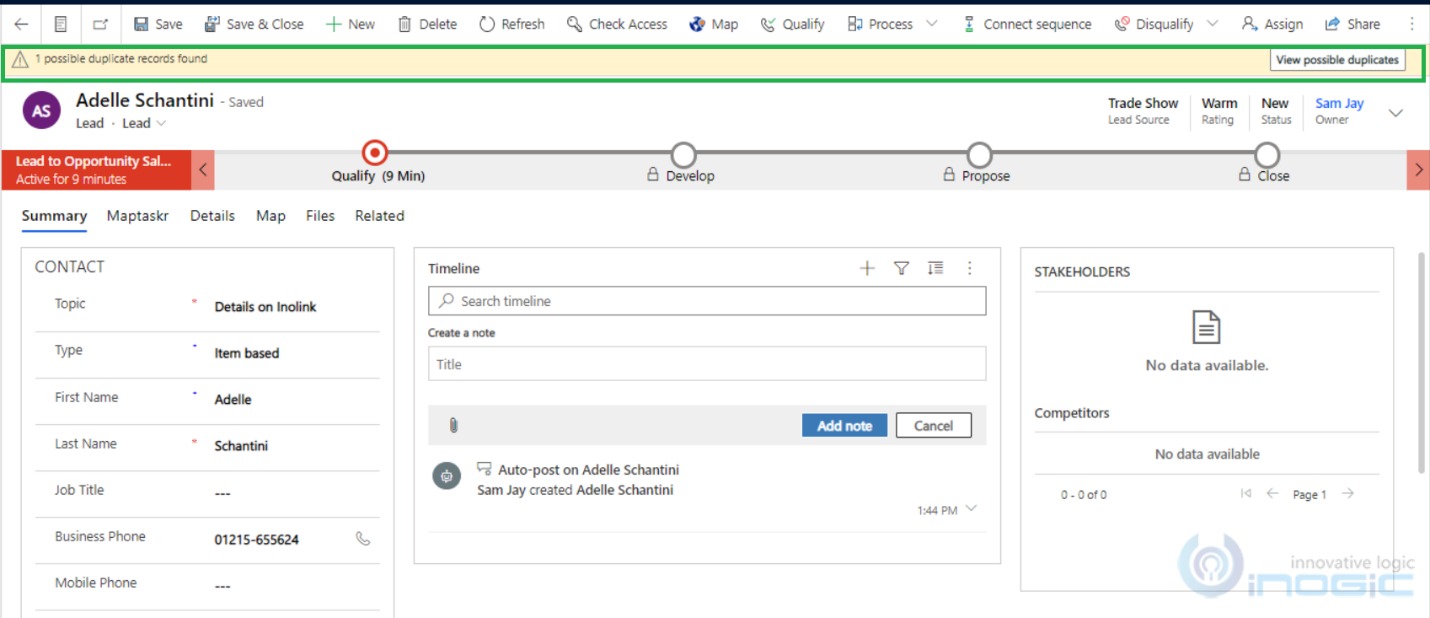 If you want to see the duplicate records of the selected record then you need to click on View Duplicate and the same pop-up window will be shown as mentioned above.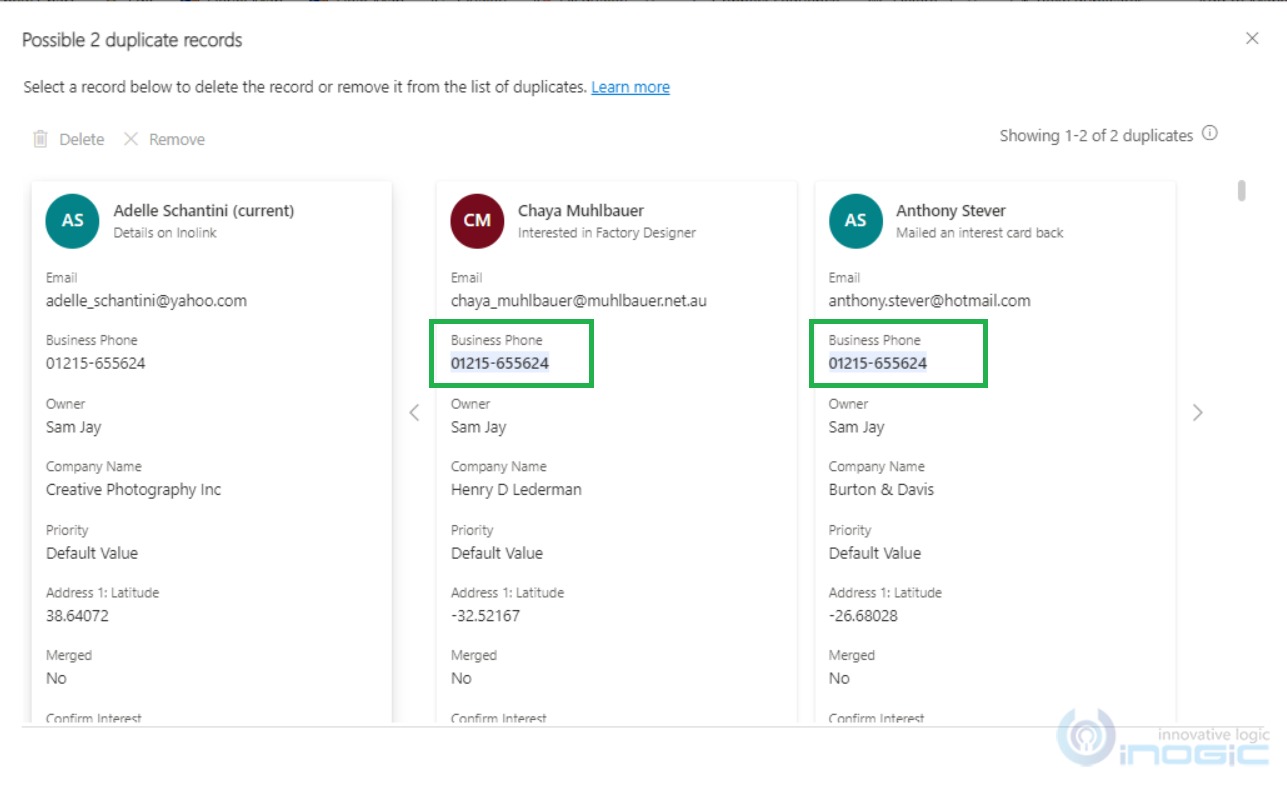 Conclusion:
In this way, with this latest duplicate lead detection feature, you can easily identify duplicate lead records, and take appropriate measures within no time.