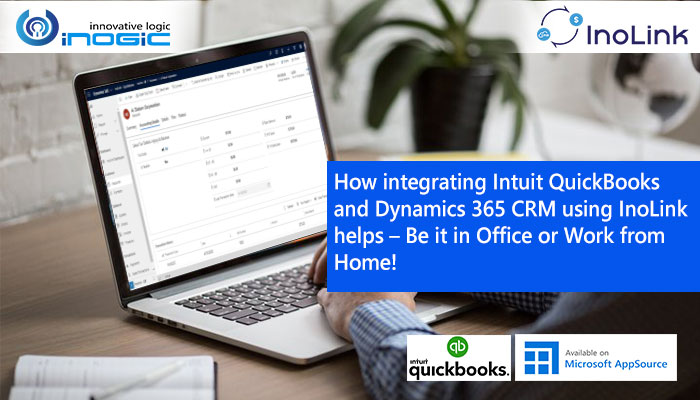 In any organization Sales & Accounts department plays an important role. A strong accounting system forms the backbone of the company which comprises of intricate details of each and every transaction occurred in the company. Similarly, a business application system which helps in managing customer relations aids in the growth and expansion of the company. Intuit QuickBooks and Dynamics 365 CRM are both used for this very purpose by Accounts and Sales departments.
Integrating these two systems is always an added advantage, as it keeps both Accounts and Sales department updated be it at office or while working from home. This results in efficient management of customer relations and maintaining effective accounting balances. Our very popular Microsoft Preferred Solution on AppSource – InoLink – is a bi-directional integration solution that seamlessly integrates Microsoft Dynamics 365 CRM and Intuit QuickBooks. It standardizes and interconnects activities of different functional areas of a business and streamlines the information flow. It enhances speed, accuracy, and efficiency of processing financial information by integrating Dynamics 365 CRM and QuickBooks and providing 360 degrees view of Customer Accounting information right within Dynamics 365 CRM.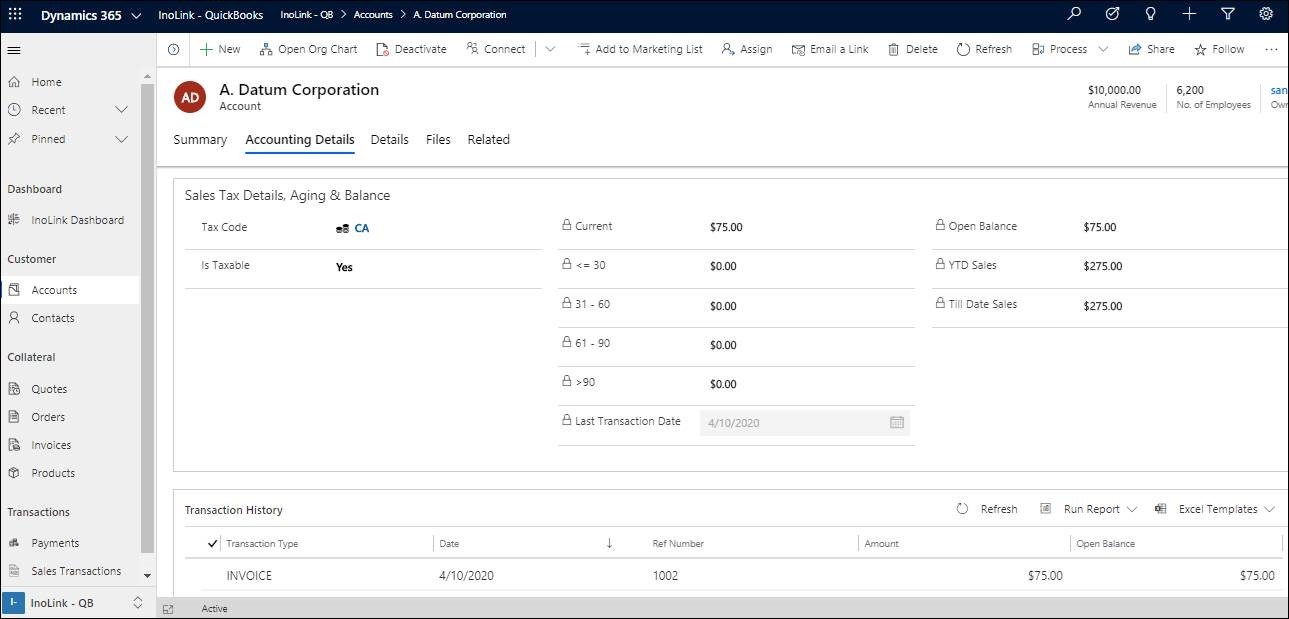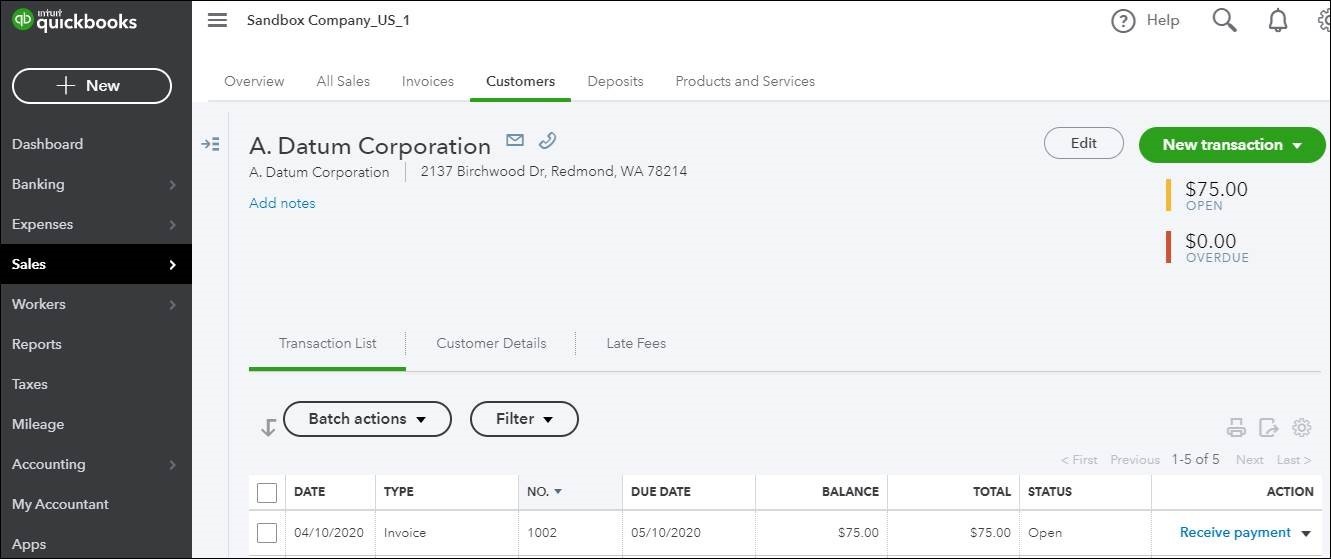 Now, let's reacquaint ourselves with some of the benefits of using InoLink.
360 degree accounting view of customer data
With InoLink, you can view customer balances and aging details of records from within Dynamics 365 CRM. This will result in better coordination between Sales and Accounting teams and effective management of customer relations, thereby leading to higher customer satisfaction and higher ROI.
Sync multiple QuickBooks companies
You can integrate multiple QuickBooks companies with one instance of Dynamics 365 CRM by using InoLink. As it doesn't require creating new instance of Dynamics 365 CRM for every QuickBooks Company, it helps you to maintain and manage accounting data with ease.
Azure Hosted
Storing data in cloud has become the norm today. Being a cloud-based solution, with InoLink you can easily sync companies with Dynamics 365 CRM in more effective and diverse manner.
Real-time Processing of data
InoLink makes it possible to have real-time processing of data. If you make any update in Dynamics 365 CRM records it will be automatically reflected in Intuit QuickBooks. This helps to avoid making changes manually and expedites the business process.
Maintaining integrity of data
With InoLink, you can avoid duplication of data by linking existing Accounts/Contacts/Products in Dynamics 365 CRM and QuickBooks. This helps you to synchronize data and maintain data integrity across both Dynamics 365 CRM and QuickBooks.
With these features InoLink is truly a must have app for those who desire seamless integration between Intuit QuickBooks and Dynamics 365 CRM.
For more in-depth information, download and explore this exclusive app from our website or Microsoft AppSource for a trial period of 15 days.
You can reach us at crm@inogic.com for personal demo or detailed discussion on how we can help you integrate your front office with back office using our solution – InoLink.