Sending files stored in SharePoint involves multiple clicks and there is no direct way to email the files through the native SharePoint integration available for Microsoft Dynamics 365 CRM.
With our solution you get the option to send out files as email attachments with a single click.
Choose one or more files from the view as shown below and select Email button to bring up the 2 options supported for emailing files.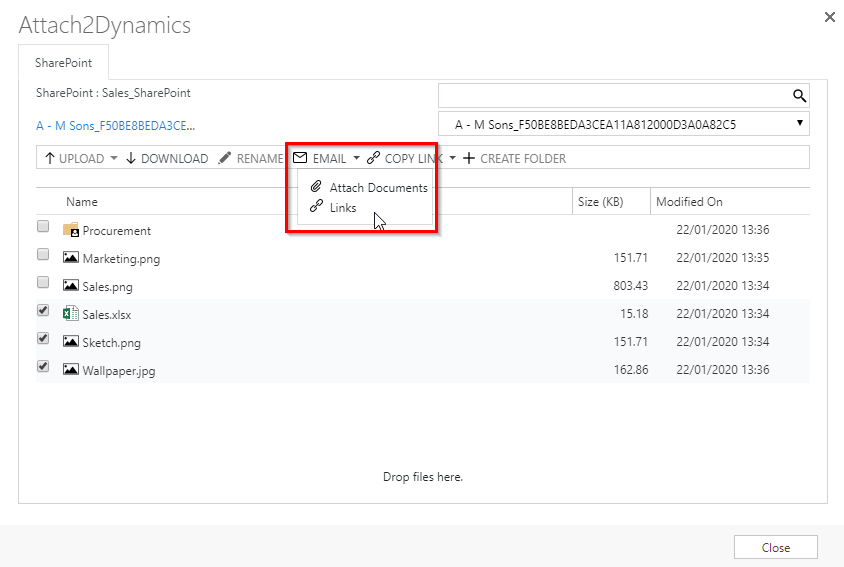 Choose Attach Documents option to bring up an email window with the selected files already attached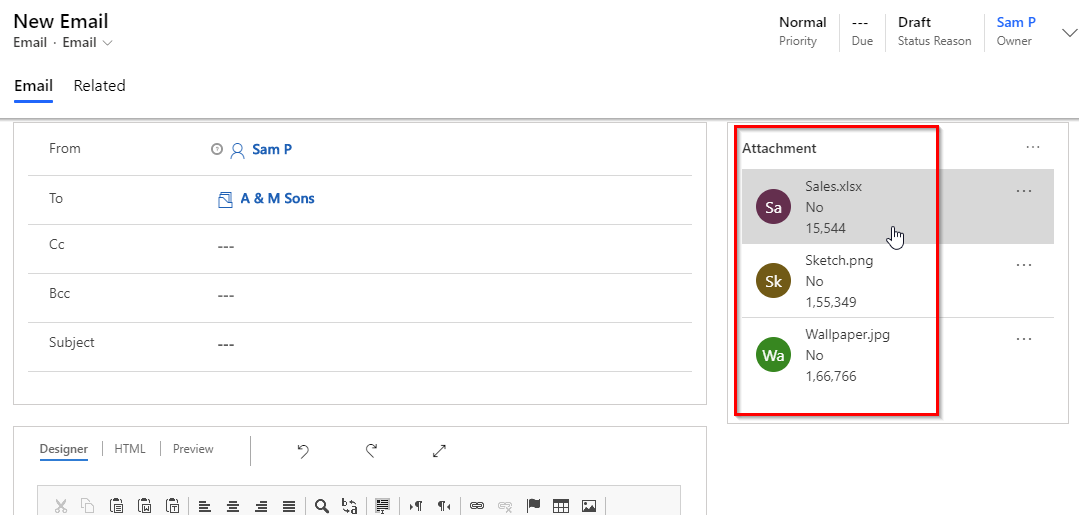 If you would like to instead share the link to the files hosted on SharePoint to enable collaboration from a single point of source for the file, choose Email à Links. This will bring up the following email window with the links to the selected files included in the email body.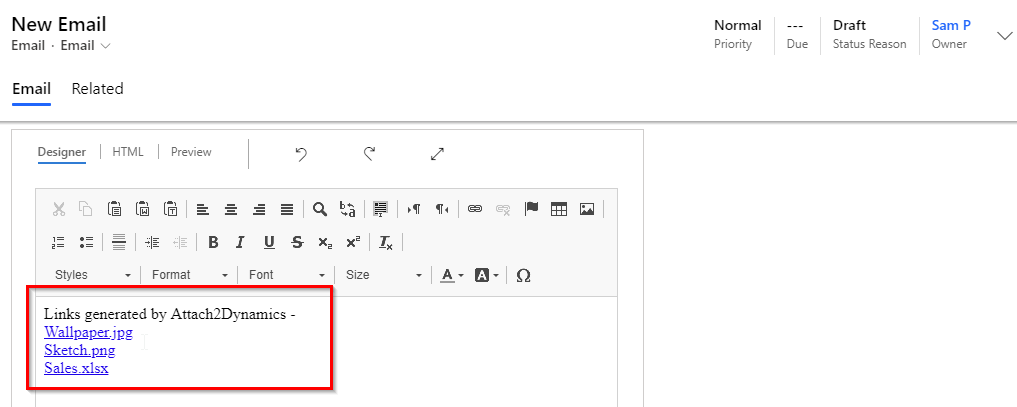 Note: The links to the files shared in the email provide anonymous read-only access to the files without requiring the users to sign-in to access the underlying file.
Go back to SharePoint Security Sync InfoCentre homepage.