In the previous blogs you received information on installation and license registration of User Adoption Monitor. However, there may be times when you are required to uninstall the solution. For such times let's learn how to uninstall the same.
Firstly, if you want to uninstall User Adoption Monitor, then first you need to delete Entity Configuration records.
Please follow the below steps to uninstall User Adoption Monitor solution from your environment.
To delete all the User Adoption Monitor Entity Configuration records navigate to Apps–>User Adoption Monitor Group–>Entity Configurations
In Entity Configuration select all Entity Configuration records and delete them as shown below.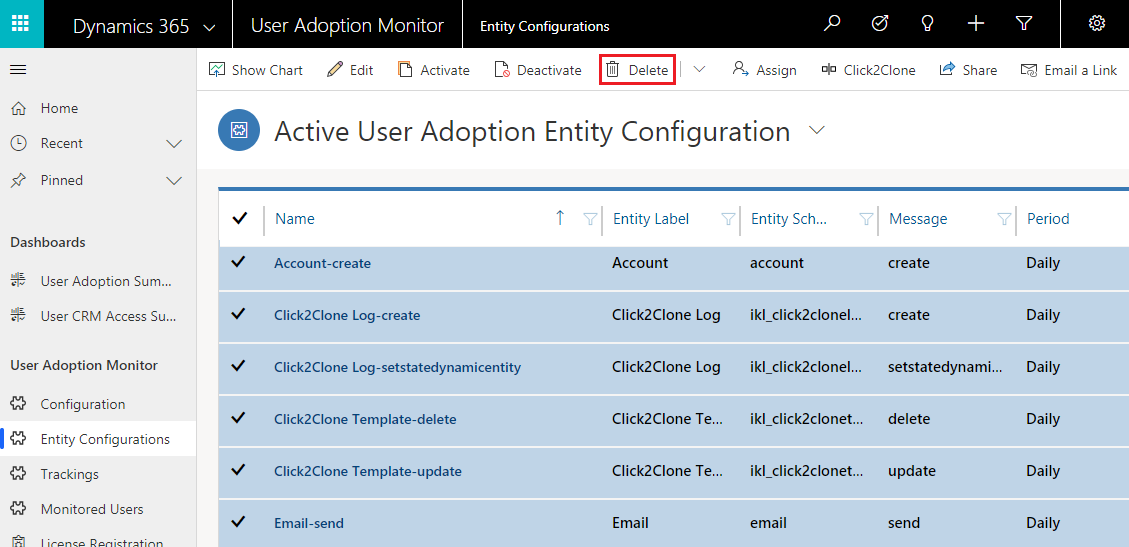 Then Navigate to Advanced Settings–>Settings–>Solutions–>User Adoption Monitor solution and click on delete to uninstall the solution.

By following the above steps you should be able to uninstall the User Adoption Monitor solution.
For more information download User Adoption Monitor from our Website or Microsoft AppSource.
Feel free to share your queries and suggestions at crm@inogic.com.