The process of importing and installing User Adoption Monitor solution in your Dynamics 365 environment is quite easy. But in order to use the solution you have complete one final step i.e. License Registration. For this you need to follow the given simple steps.
Navigate to Apps–>User Adoption Monitor Group–>License Registration  
Or
Navigate to Advanced Settings–>Settings–>User Adoption Monitor–>License Registration
The following License Registration window will open. Enter the details: First Name, Last Name, Main Phone (Phone Number), Email, Company Name, Website.

Steps to complete registration through the License Registration section are as follows:
For trial version, fill up the data in License Registration section and click on ACTIVATE button, which will activate the product license for 15 days.

In order to purchase or to extend the trial, click on SEND REQUEST button, which will send an email to us with details entered in the License Registration section. Once the extension request is received, we will review the mail and process the request. Once the request has been processed, you will receive an email from our end and then you can click on the ACTIVATE button to activate/extend the license.

In case you are unable to Activate the license using Activate button, then there is an alternate option. In that we will provide you license file which you can browse from License Registration using (*.lic) file and then click on Register button to activate the license.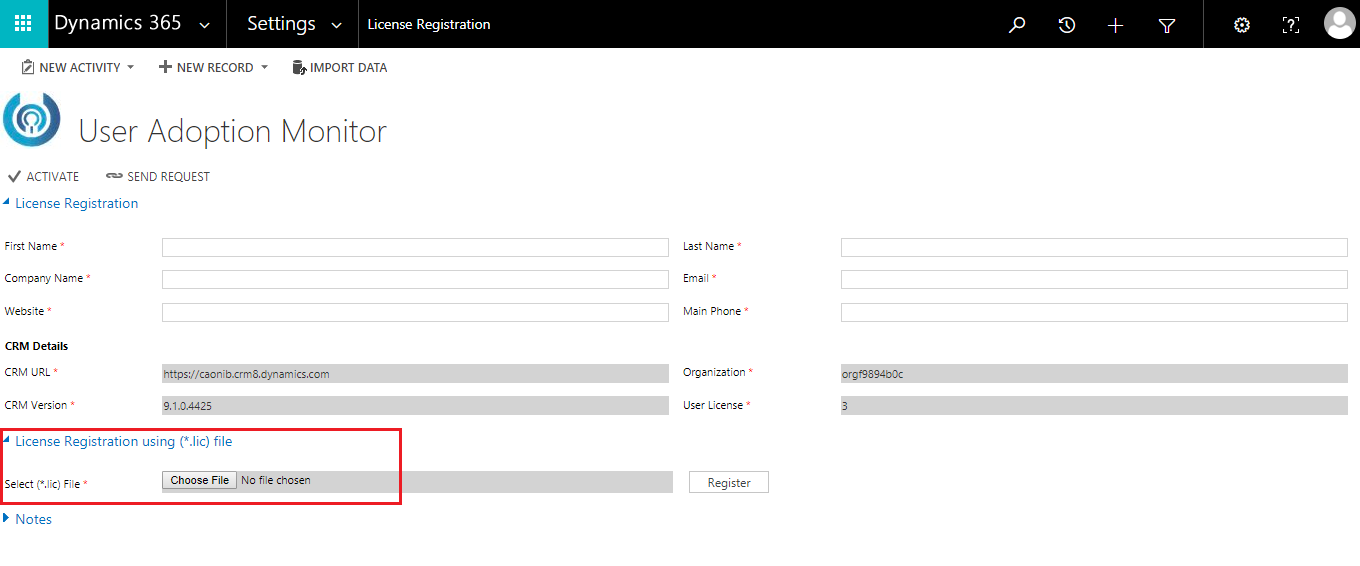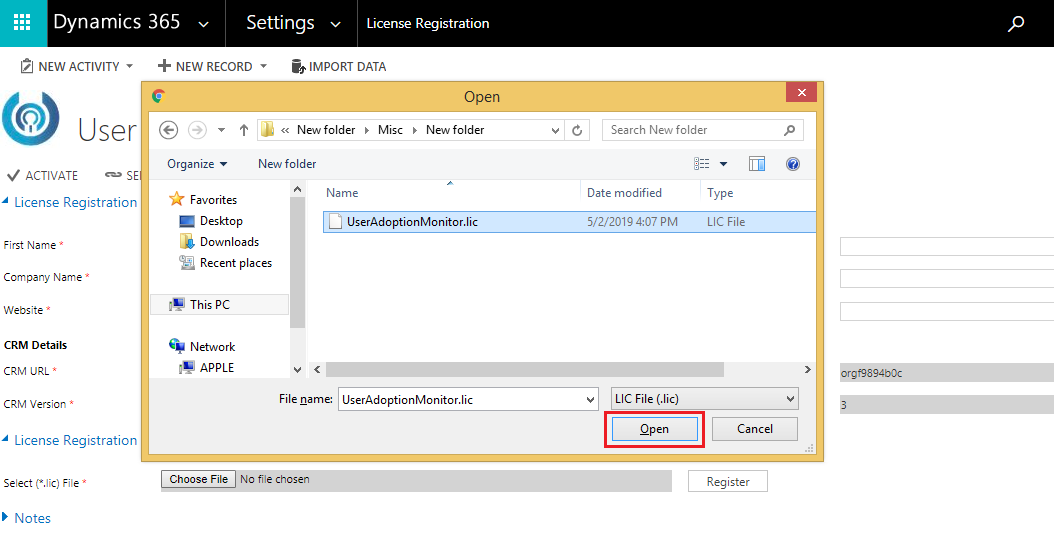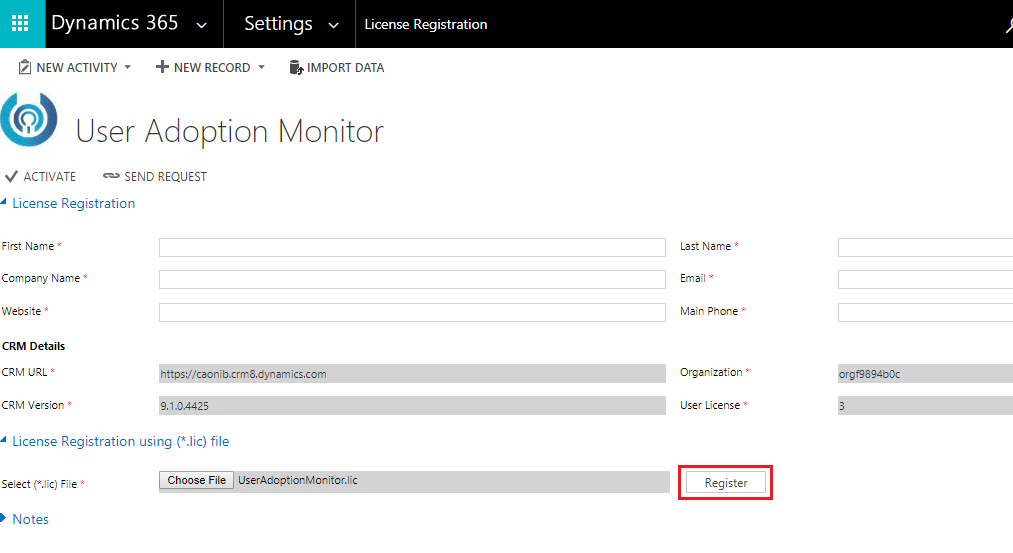 After registering, your User Adoption Monitor license is granted. Now you are all ready to explore the functionalities of the solution.
For more information download User Adoption Monitor from our Website or Microsoft AppSource.
For any query, suggestion or feedback mail at crm@inogic.com.
Go back to User Adoption Monitor InfoCentre homepage.