UAM is a productivity add-on to Dynamics 365 CRM through which managers can easily monitor the actions of team members with respect to Dynamics 365 CRM. The manager can administer and analyze day to day operation of the team without prying into the data entered by the team. It maintains a level of discretion while monitoring the actions of the end users.
In order to use these functionalities of User Adoption Monitor, the first step is to download it from the Website or Microsoft AppSource.
Follow the steps given below to import and install User Adoption Monitor solution in your Dynamics 365 CRM.
First navigate to Advanced Settings.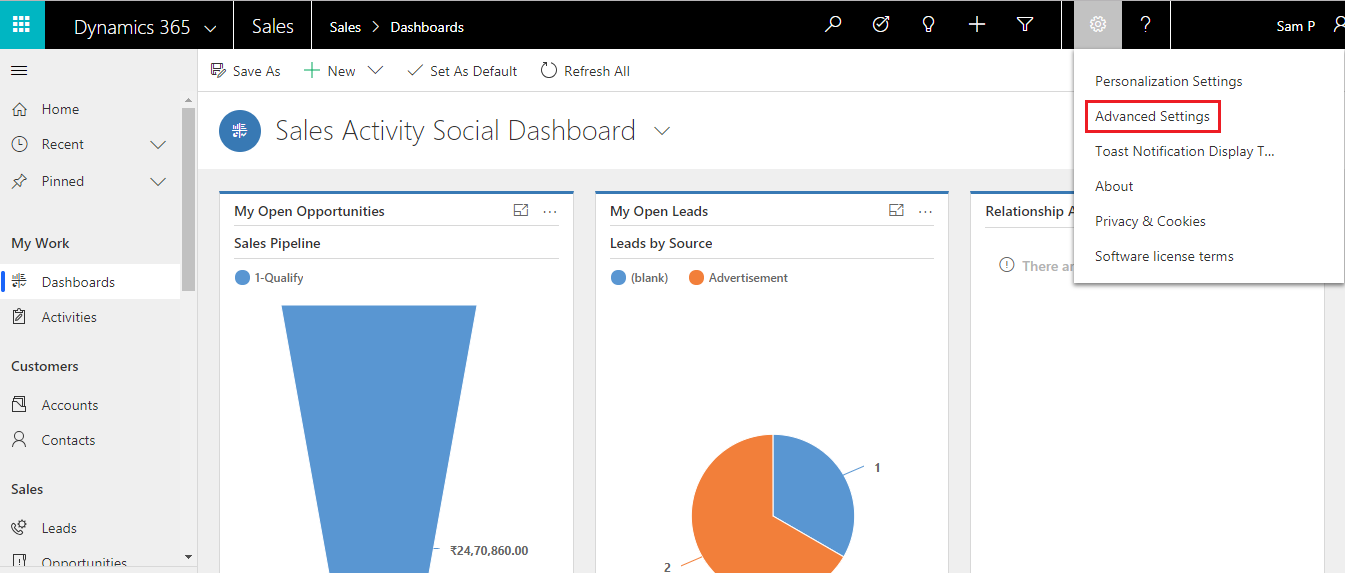 Then go to Settings –> Solutions.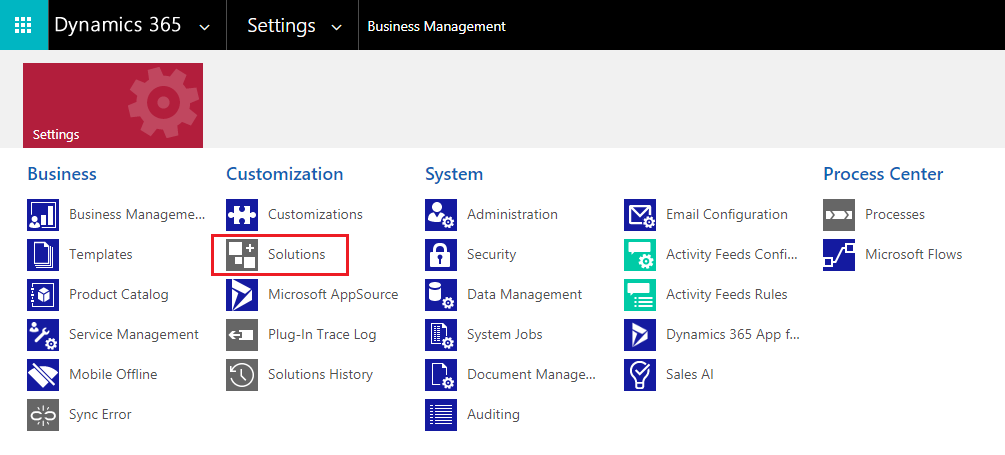 Next click on Import tab.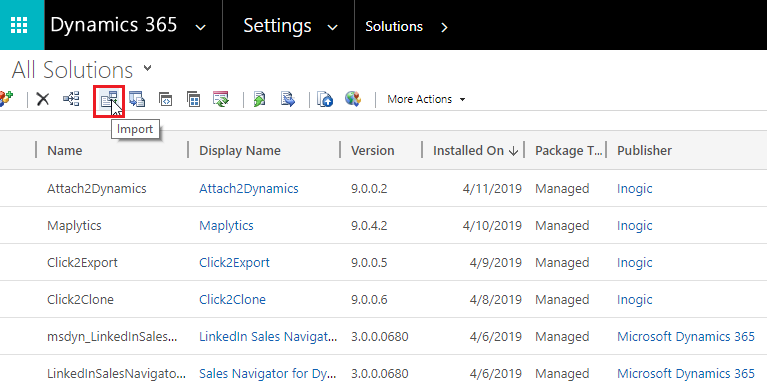 Then browse and upload the solution for importing.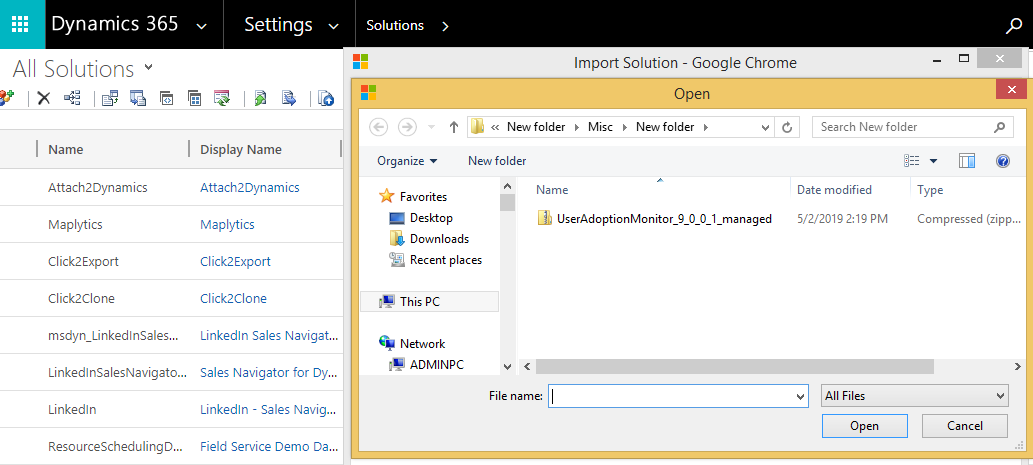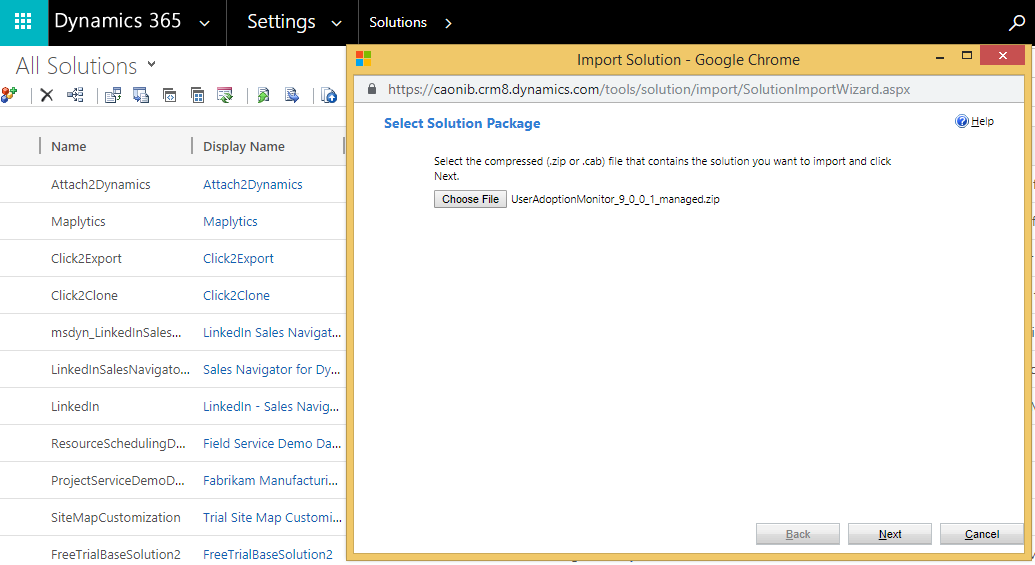 While importing the Solution please check the Activate the processes and enable the SDK message.

The solution will be imported in your environment. It can be seen under the list of solutions.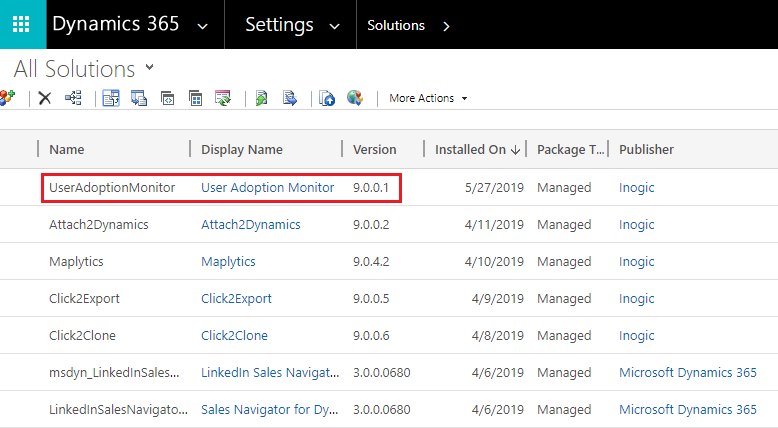 Once the solution is installed, the next step is to activate the license and configure.
To learn more, visit our Website or Microsoft AppSource.
For a demo or any query mail us at crm@inogic.com.