Often you may need to share the files stored in Share Point with our people within or outside your organization for further collaboration. Collaboration with multiple users on the files stored in SharePoint is one of the key features of Microsoft SharePoint.
Our solution supports generating links to the files that can be shared with other people to provide access to the file stored in your SharePoint. These are anonymous links which means it does not require any sign-in to access the files shared using these links.
You can either choose to generate a link that provides the user only read-only access to the file or choose to provide editing capabilities as well for collaboration.
Use the COPY LINK button from the ribbon bar and choose the appropriate option View/Edit to generate the link that can be shared with other people.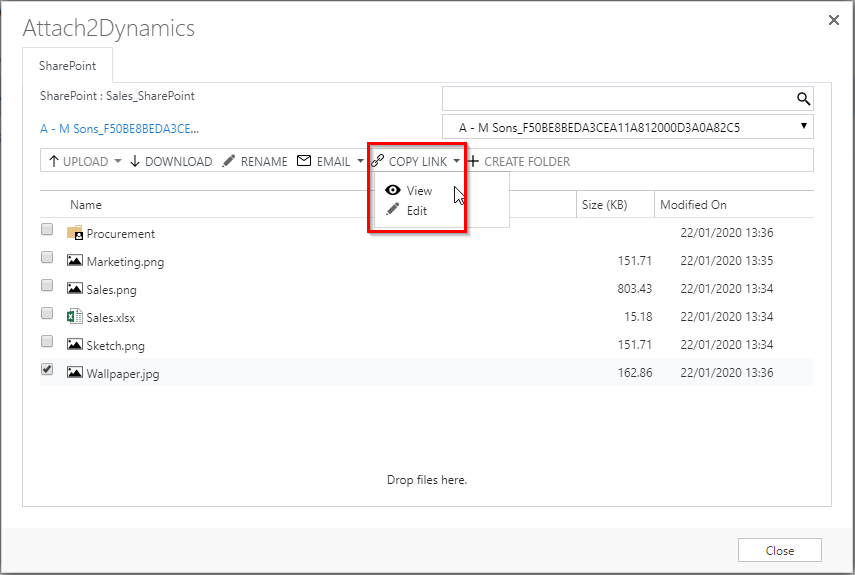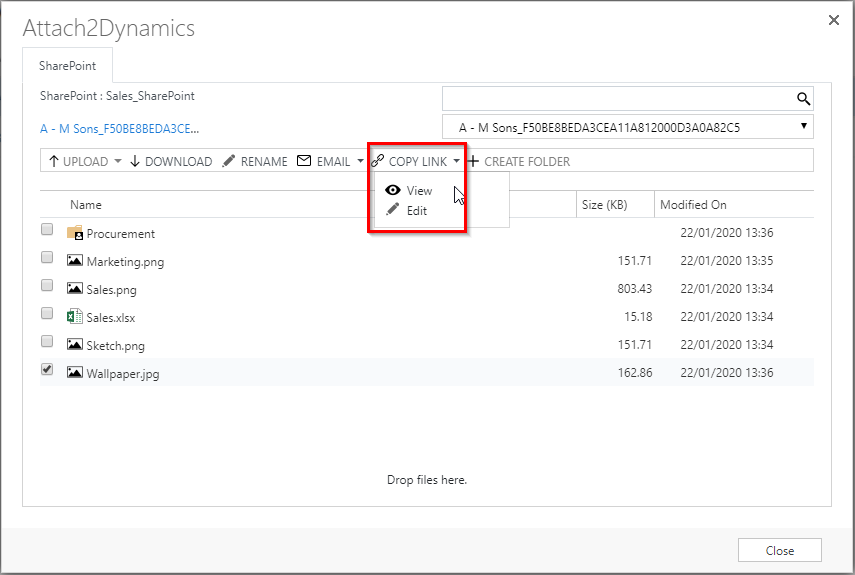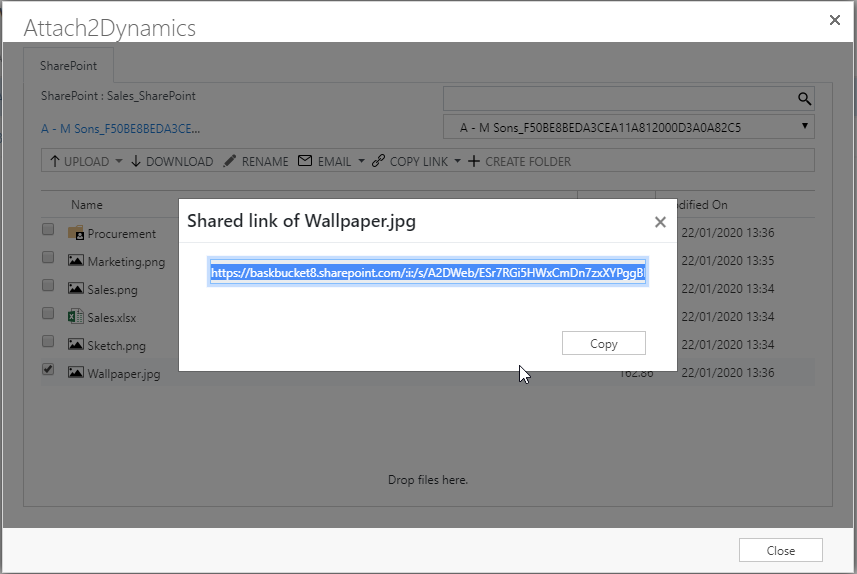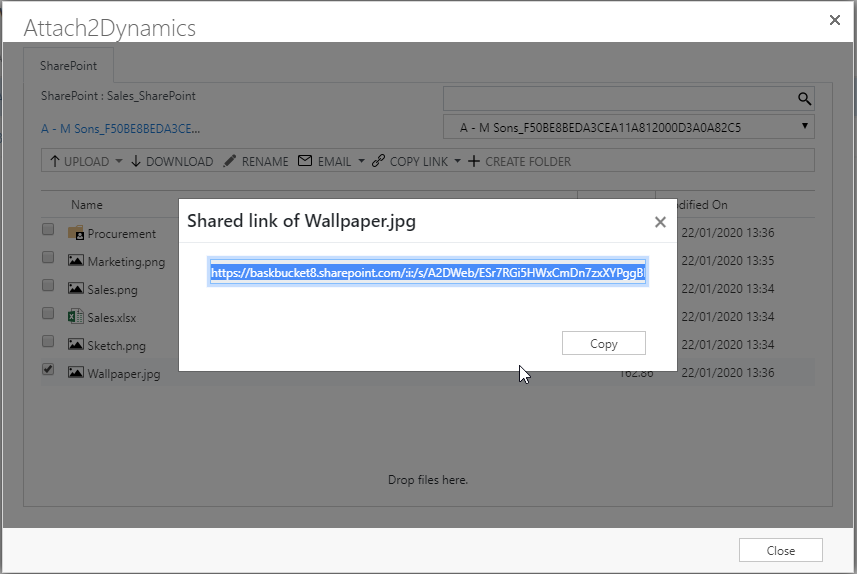 Users need to have appropriate permissions in SharePoint to be able to generate the anonymous links.  Please refer to this blog to provide appropriate permissions to the user in case you see the following message come up.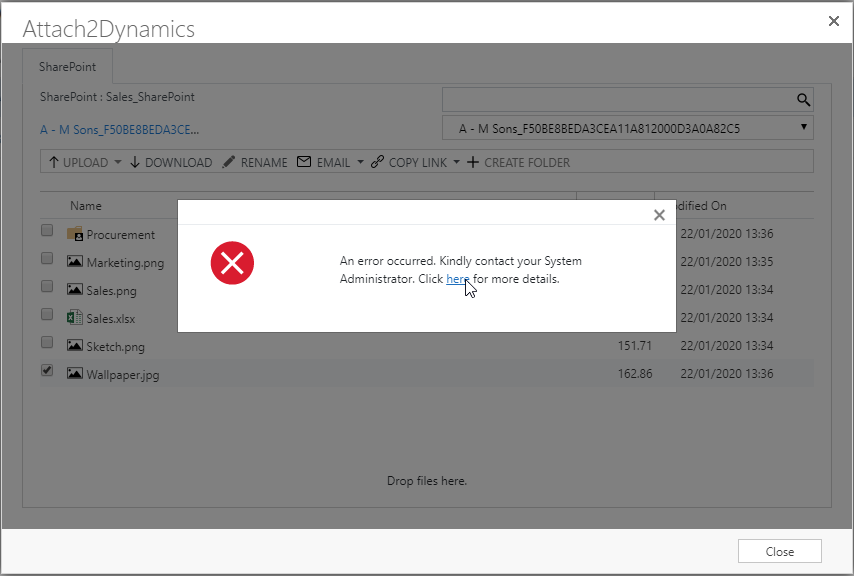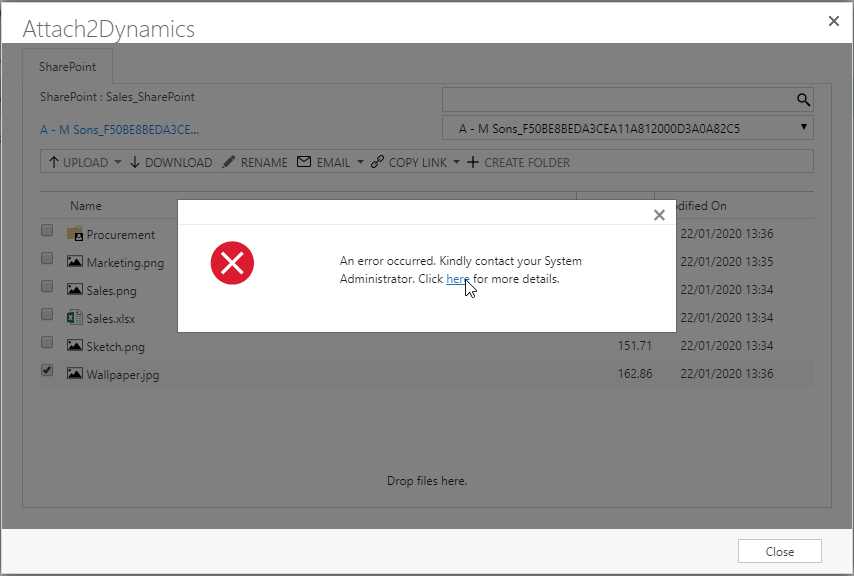 Go back to SharePoint Security Sync InfoCentre homepage.