The first step towards installing the solution in your Dynamics 365 CRM environment is to import the solution. It is quite easy to import the managed Kanban Board solution downloaded from website. Just follow the steps given below:
NOTE: Only a user with System Administrator Role can install the solution.
To import the solution go to Advanced Settings on Gear Icon on top right.

Next navigate to Settings -> Solutions.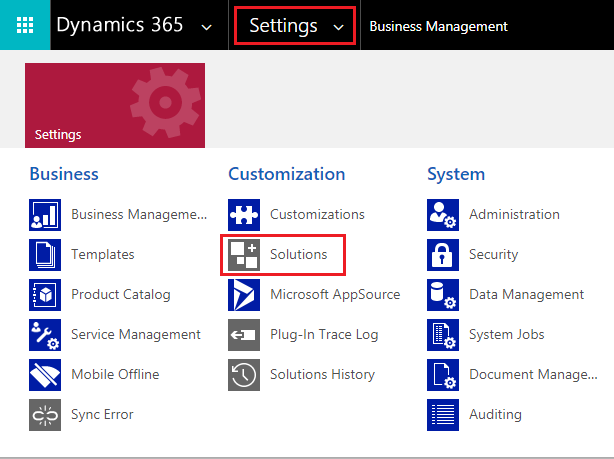 Now, click on Import.

After clicking on import, browse and select the downloaded solution file and click on 'Next'. The solution will be imported shortly thereafter.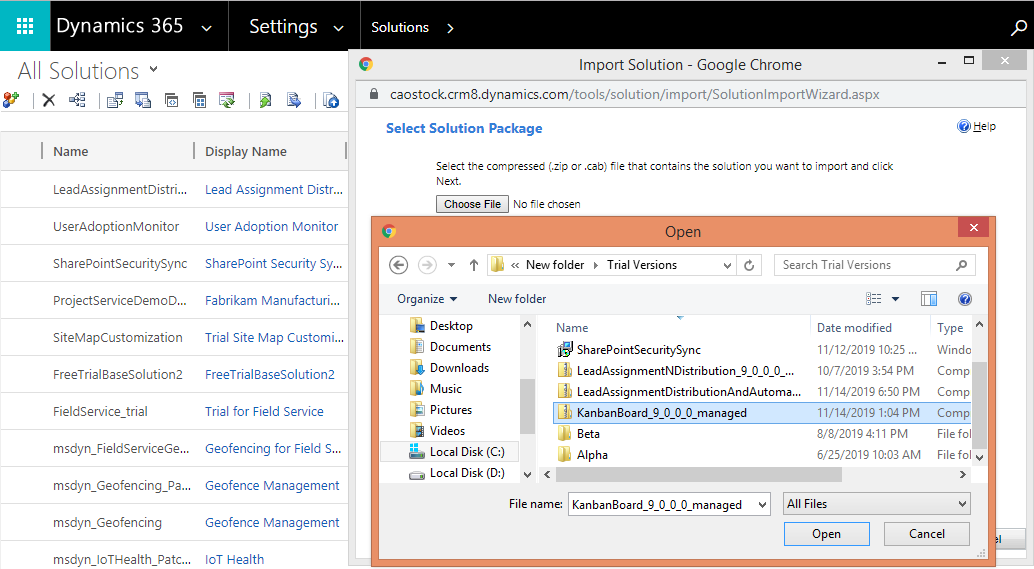 To know more visit our Website and for any queries, mail us at crm@inogic.com.
Go back to Kanban Board InfoCentre homepage.