Deep search allows for searching of the files within the current folder structure. You can search for matching keyword in the file name to quickly look up the file if you do not remember the exact file location.
For example here we search for 'brochure'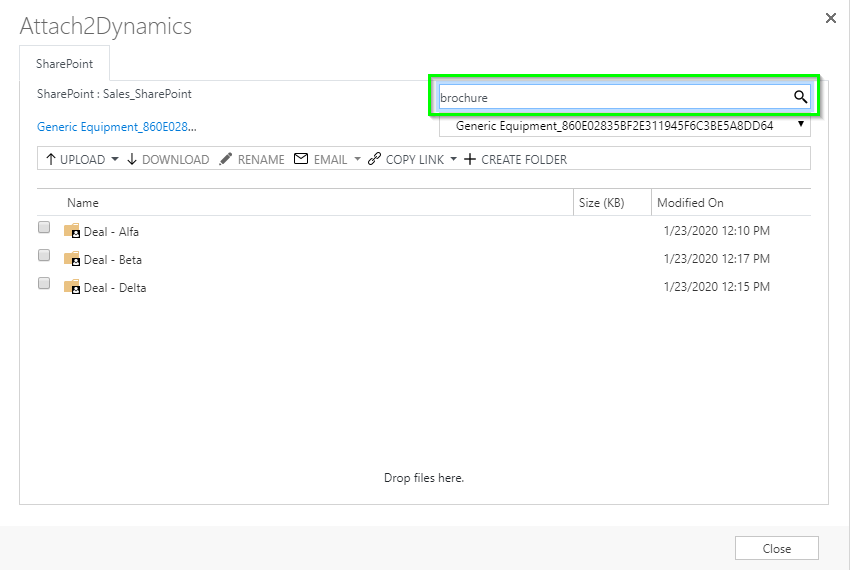 Below window list out all files and folders found with the given keyword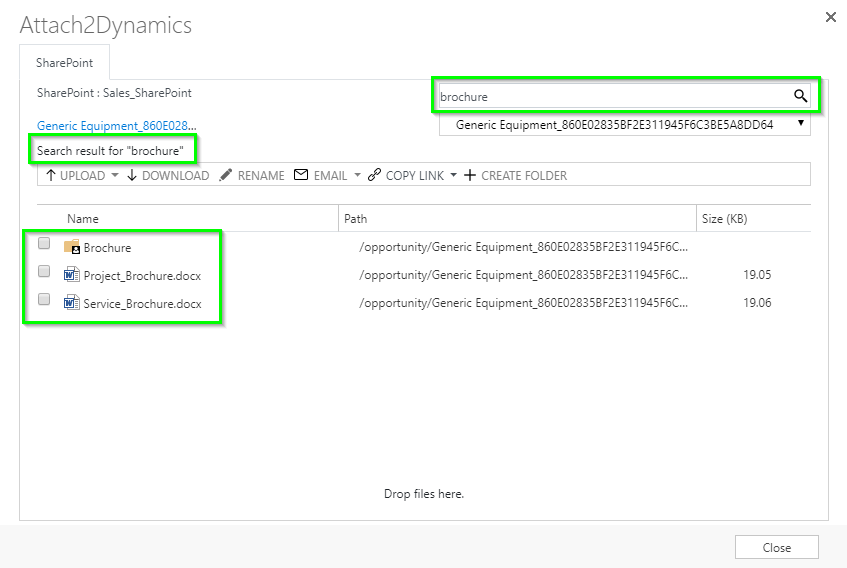 It will also provide the path at which the file or folder is located as well to help you quickly navigate to that folder.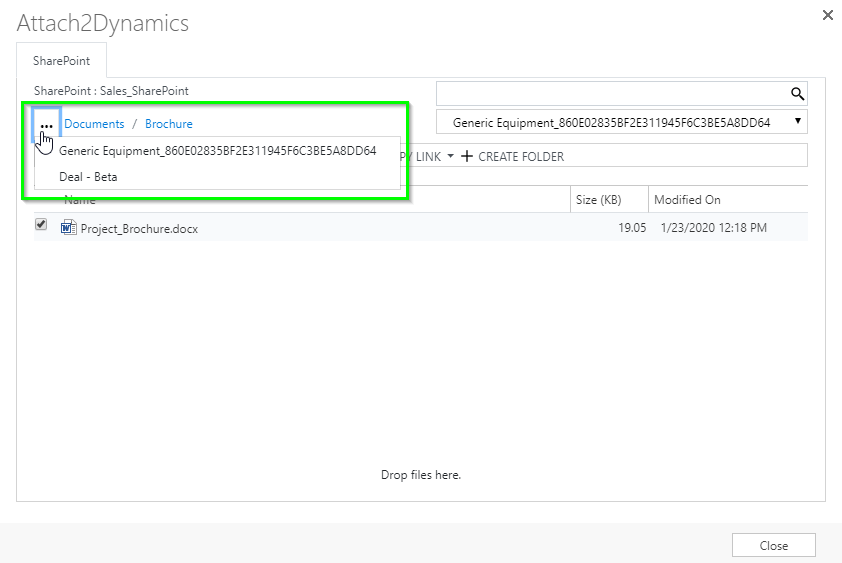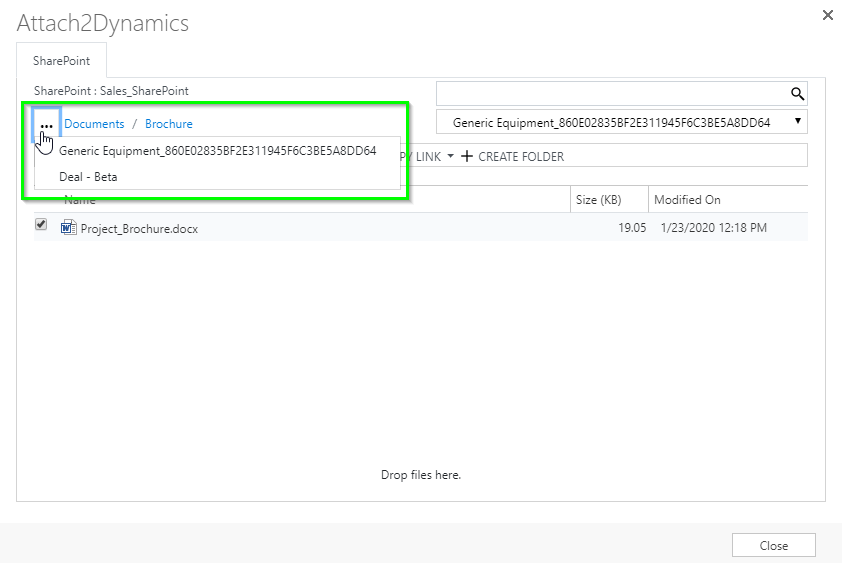 Go back to SharePoint Security Sync InfoCentre homepage.